KOO Emilie HD for Genesis 9
Daz Celebrity 3D Model
Kooki99's Koo Emilie HD for Genesis 9 is a stunning 3D model that brings some comedic talent to Daz Studio!  Kooki99's talents impressed us when we recently reviewed  Akabe HD for Genesis 8.  They have crafted this celebrity 3D model with incredible detail and realism that will leave you breathless.
Materials
They have designed Koo Emilie HD for Genesis 9 with high-quality materials that give her a realistic and lifelike appearance. The artist has done an amazing job with Emilie's fibermesh brows, which make the character look more natural and authentic.  There are also multiple eyebrow colors available to match your chosen hair color!  The character includes all the typical Iray material presets for Daz Studio, and the PBR shaders are outstanding. Kooki99 really has a lot of skill, the models skin, hair, and eye textures are so real you can almost touch them!  Her eyes are available in different colors, and her lip gloss options are simply gorgeous.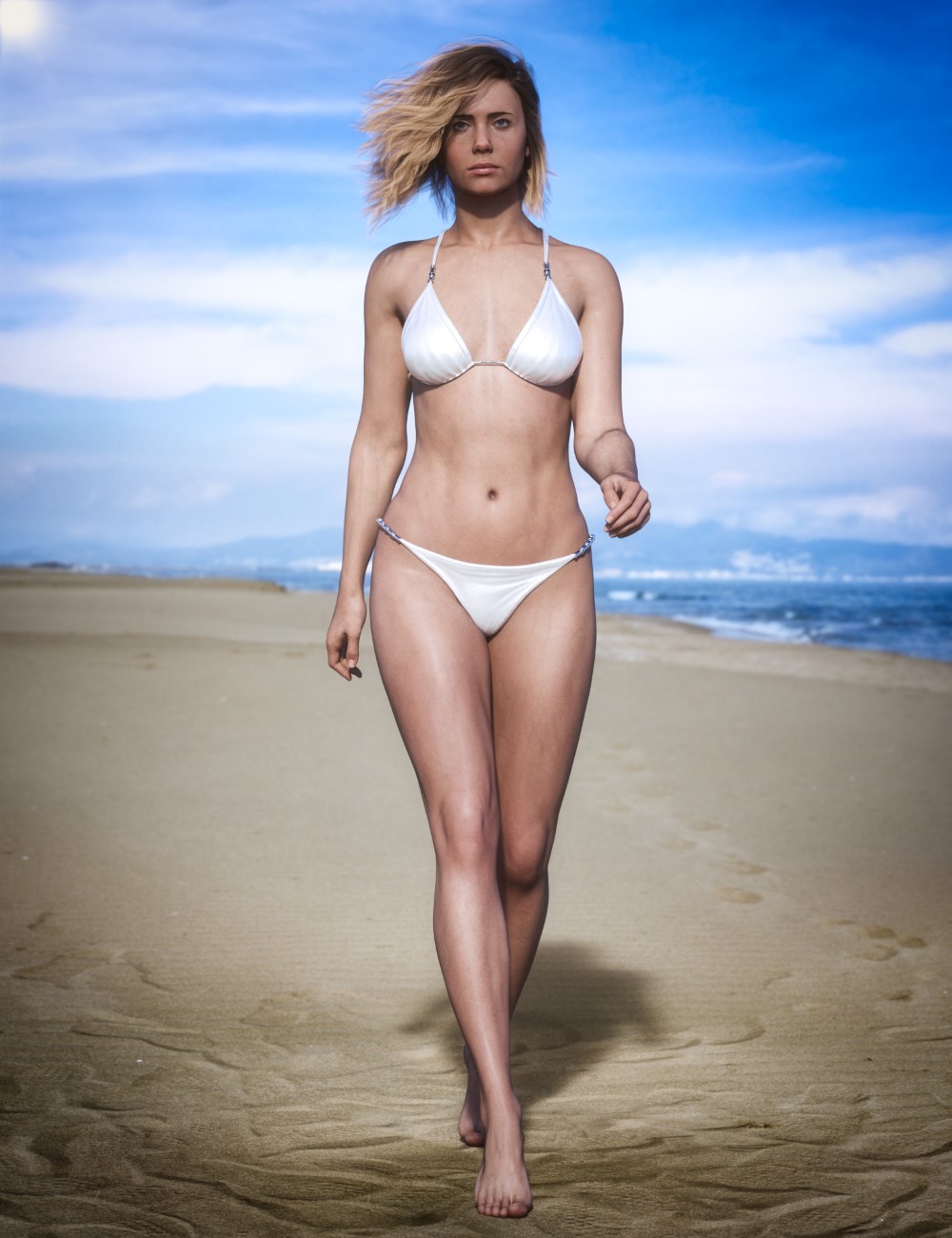 Shaping
This character comes with seperate head and body morphs.  The head shape is completely unique and looks fantastic.  A lot of work has gone towards creating her specific likeness.  The body is also a custom shape to complement her overall look.  As you can see in the preview images, she is slender yet slightly muscular giving her a very attractive appearance.
Licence
Unless stated on Daz3d.com, Renderosity.com or other vendor sites, this character is in no way endorsed or affiliated with any person/s named on this page. To clarify, the celebrity comparison has been made for parody and entertainment purposes only. Furthermore please check vendors site for full licence details.
What can this model be used for
Koo Emilie HD for Genesis 9 is a versatile 3D model that can be used in pretty much any project.  Her appealing looks would be perfect for digital art and also gaming.  We took several test renders of her in a western outfit and she looked superb!
Comparison to Similar Characters
We couldn't find any other competing characters to match Koo Emilies appearance.  We found a few examples of digital art featuring a similar character but no actual 3d models.  This makes her a very valuable character. Genesis 9 is also the latest Daz character generation so Koo Emilie is likely to stay relevant for quite some time.
Our Rating
Level of Detail: 10/10
Render Speed: 9/10
Additional Features: 9/10

KOO Emilie HD for Genesis 9 – Overall
Koo Emilie HD for Genesis 9 is a cut above the rest and we highly recommend her. The artist, kooki99, has put in a lot of effort into creating this model, and it shows in the outstanding quality and attention to detail. Emilie's custom fibermesh brows and PBR shaders set her apart from other characters, while the extensive shaping options and customization possibilities allow for a truly personalized character.