By Kano | May 6th 2022 | 18:00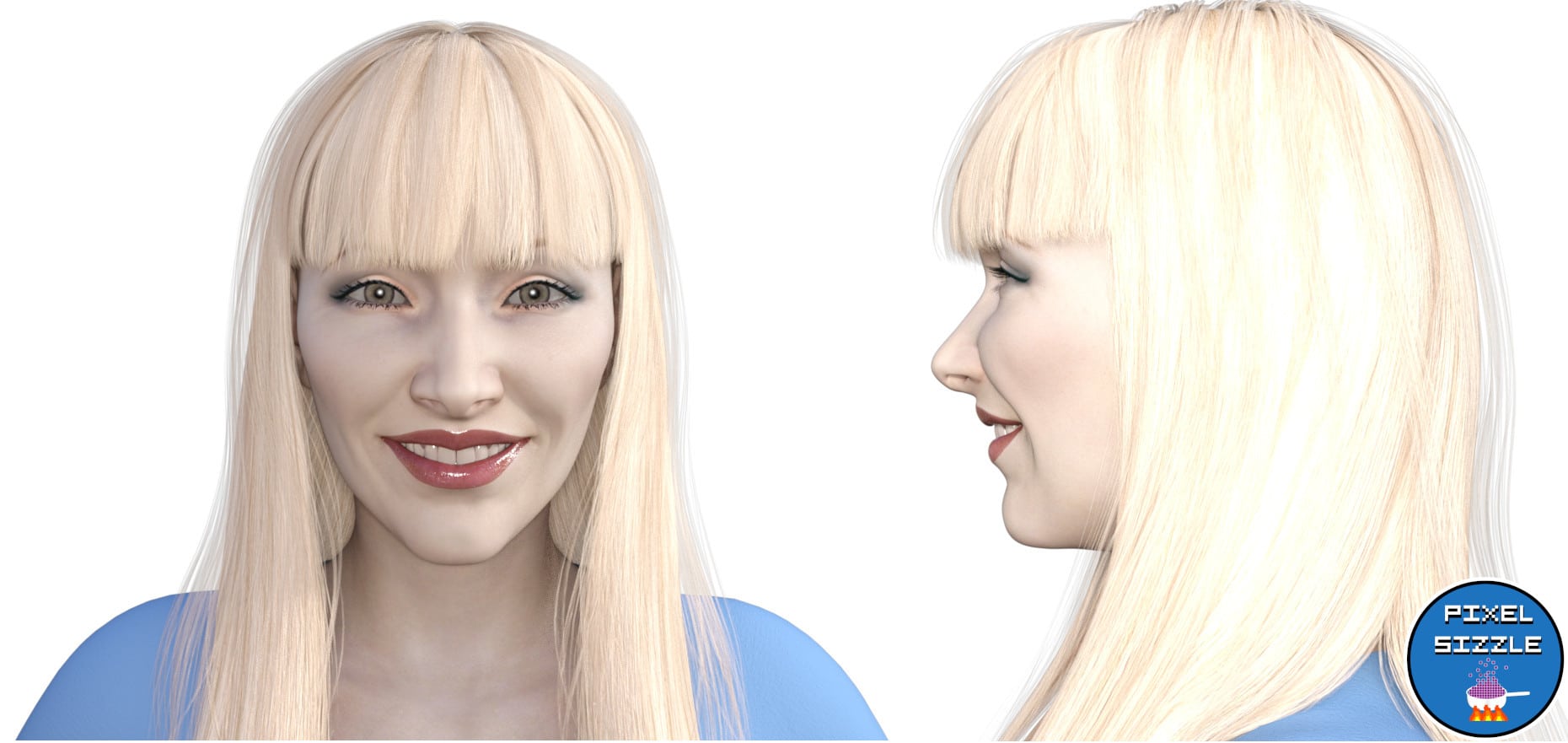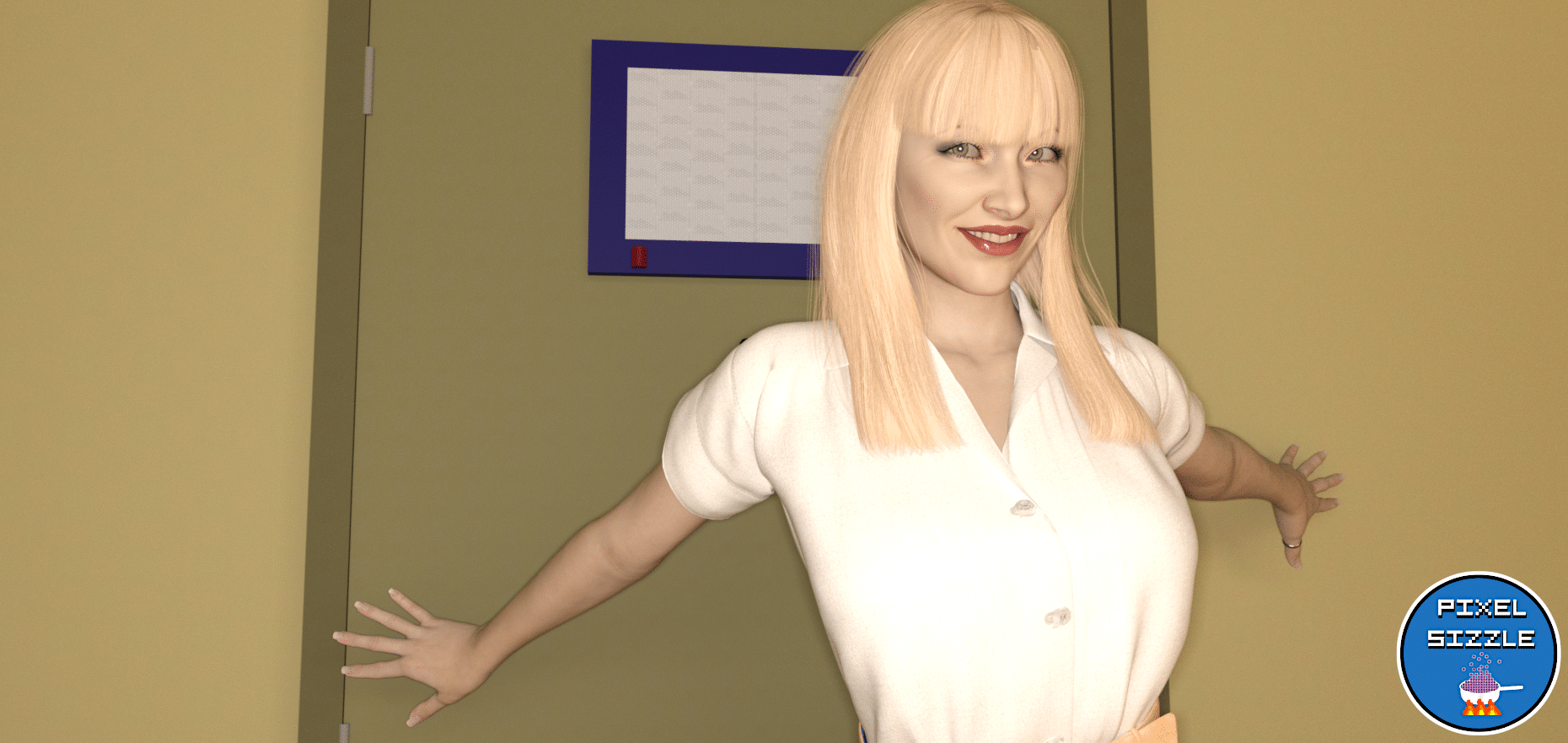 How to Create a Custom Daz Studio Character
Welcome to our Daz3D character creation tutorial. We will teach you how to quickly create Sitcom Sophie, as seen in the pictures above. This tutorial requires no previous 3D modelling experience and everything will be done inside Daz Studio.
Requirements for this tutorial
The only extra asset you need for this tutorial other than a free copy of Daz Studio, is the Genesis 8 Female Head morphs pack. This can be purchased for a few dollars from daz3d and can be used to create our other original characters too.
Optional Extra Items used in the promo images:
Genesis 8 Female Body Morphs – Used for body shape
Avelyn Hair for Genesis 3 Female(s)
dForce Audacious Outfit for Genesis 8 Female(s)
Eva 7 for Eva 8 – Used for base skin color
Wet And Tanned Skins For Genesis 8 Female(s) – Used to fine tune skin color
Enough already, let's get started!
Sped up video of the Character Creation Process you will follow inside Daz Studio:
To begin, open up Daz Studio and load a new Genesis 8 Female Base character. You can find her under the Smart Content Tab – Figures – Genesis 8 Female Starter Essentials: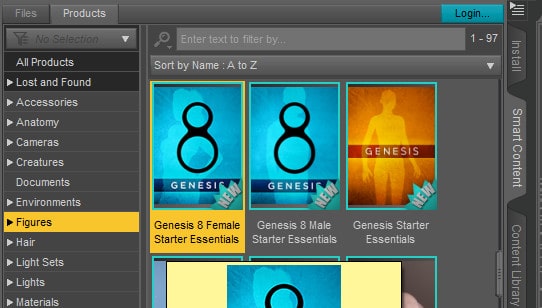 Select the Genesis 8 Basic Female Icon and double click it to load her into your scene. Next make sure Genesis 8 is selected and head over to the Shaping tab. This is where the Genesis 8 Female Head / Body morphs are located.
Creating new daz studio characters is easy with the Genesis 8 Head Morphs pack. This is because it neatly organises morphs for all the different parts of the face. When we have decided on the look we want, we can just go throught each morph group and fine tune it to our liking.
An important note:
If you were creating your own custom Daz Studio character, the next step would be to decide if you were creating a lookalike character or one solely from your imagination. To create lookalike characters we need to use some reference photos of our subject. At a minimum this should be a frontal face shot and a side profile image. Also it's important to use images from the same time period. This is important in case our chosen person has decided to have a nose job etc!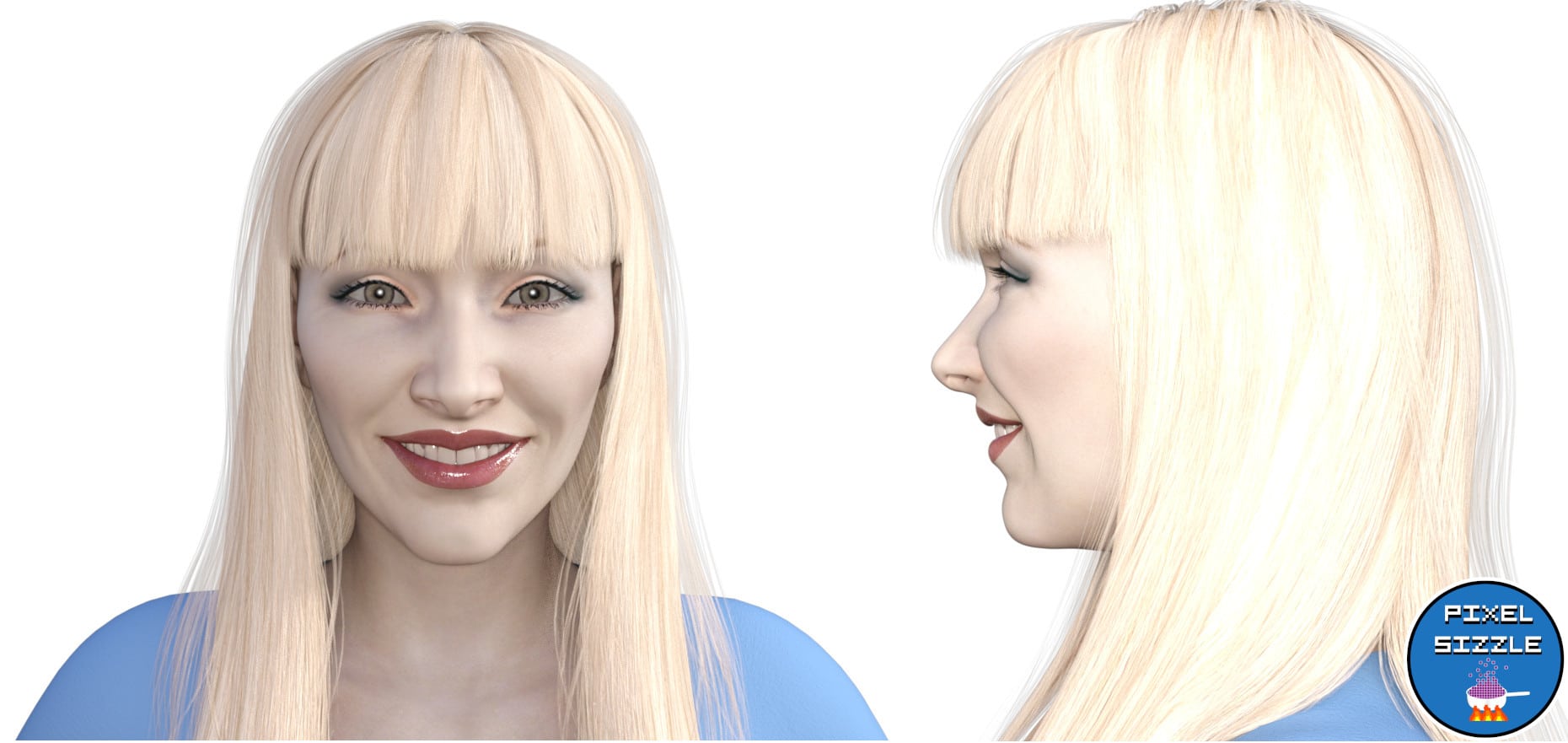 A front and side reference image of our subject is very important to get good shaping
Face
Lets start creating Sitcom Sophie by first adjusting the morphs over in the face tab.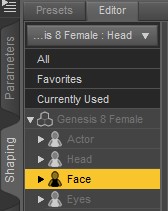 Set the following Parameters. Please note you will have more than this displayed but here are the ones you need to change: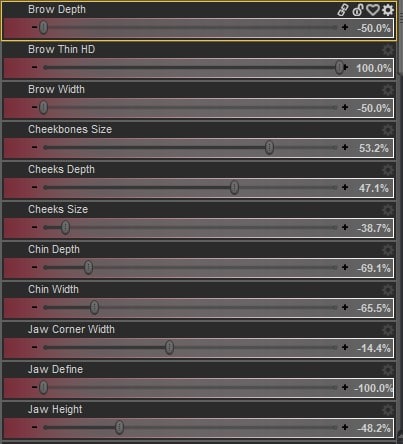 Our aim with these initial face morphs is to get a basic face shape. We will go back and refine these as much as needed as we create our character.
Eyes
The eyes are so important to get right! This is where you need to be looking carefully at your reference pictures. You will be able to guage shape and position from the front shot. The profile will give you a sense of depth and also help shape the brow. Than come more precise changes such as puffy eyes or heaviness.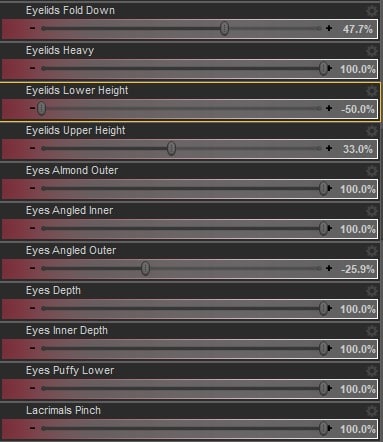 Nose
Along with the eyes, the nose really is the centerpiece of the face! I have often spent more time shaping the nose than any other part! This morph pack really helps you learn the different parts of the nose and lets you customise every detail.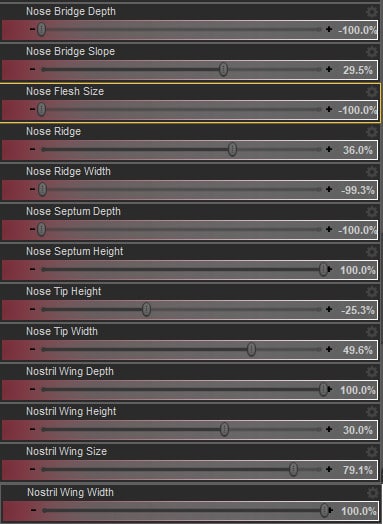 Mouth
We finish off the face morph by paying careful attention to the lips. Its the fine details like this that make all the difference to your characters final appearance.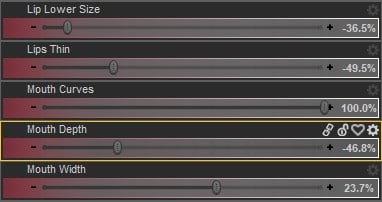 Body Shape
For those of you that also have Genesis 8 Female Body Morphs, you can optionally dial in these extra morphs to get the exact body shape of Sitcom Sophie.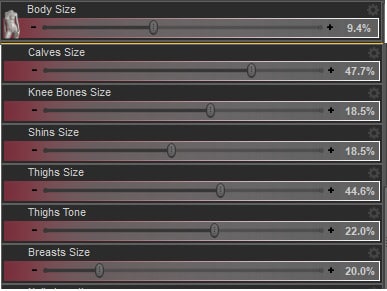 Phew that was a lot of morphing!
You should now have a figure that looks like this: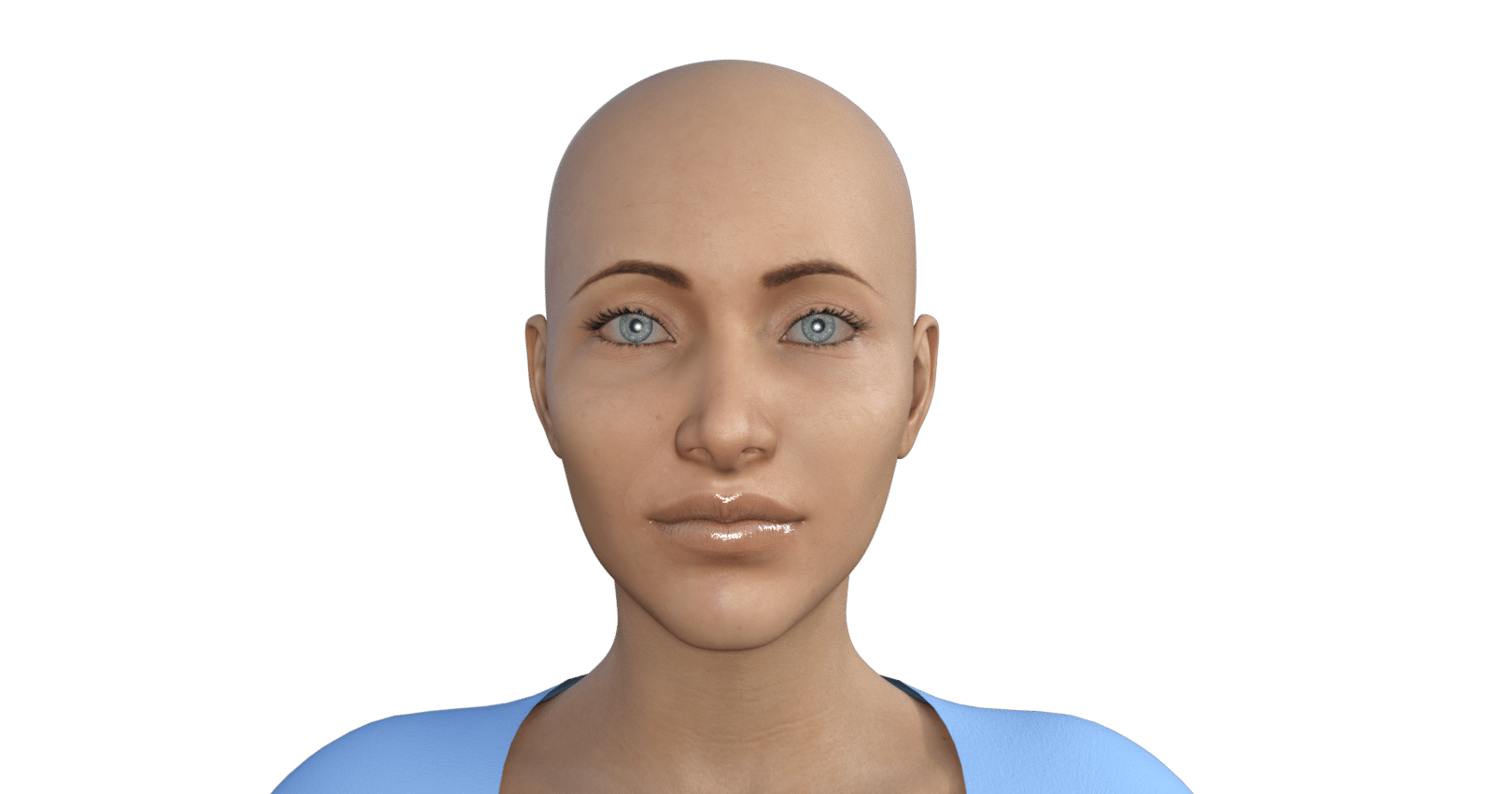 She know has the exact shape we need. You can now experiment with textures that you own to get the look you want for her. Vitally important also are the choice of hair and makeup, as all these things have a strong influence on your characters final appearance.
If you would like to recreate the exact same look we have used in the promo imagery then continue on for the final steps!
Materials
We have used the base materials from the Eva 7 for Eva 8 figure. Here is the exact material used: "Eva 7 Face 06" MDL Material.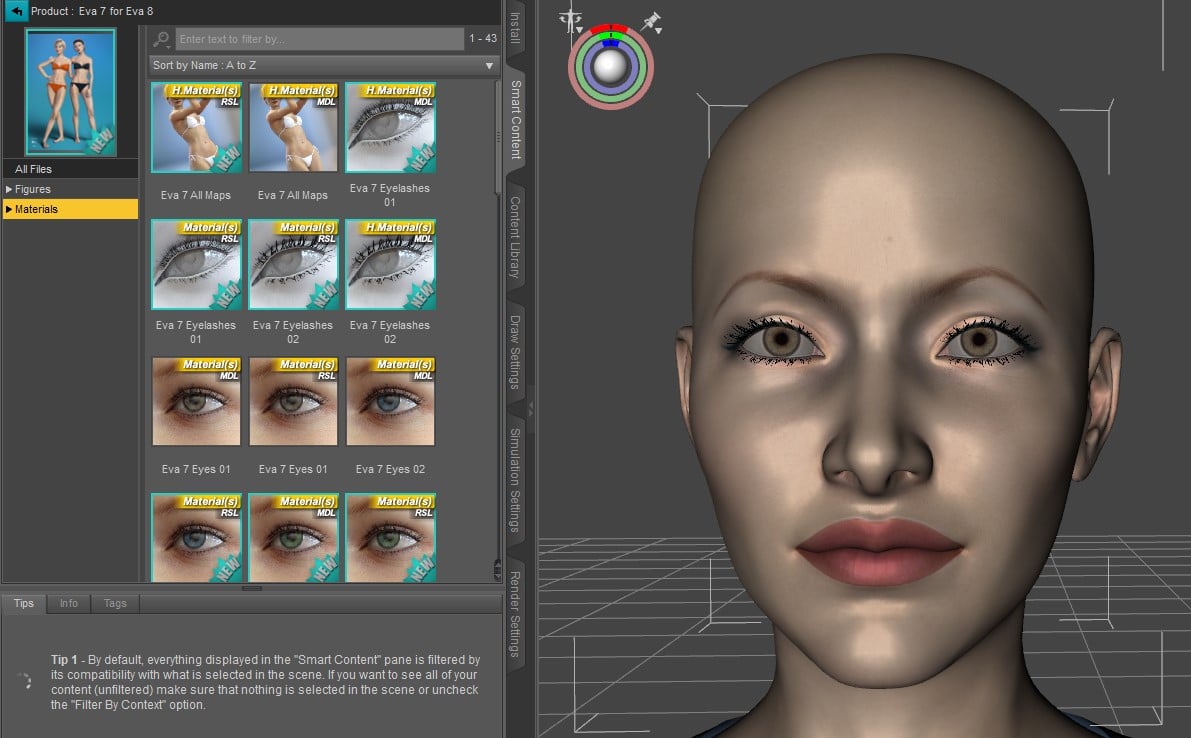 Hair
Finally we used the Avelyn Hair prop. The final look is achieved and she looks tremendous!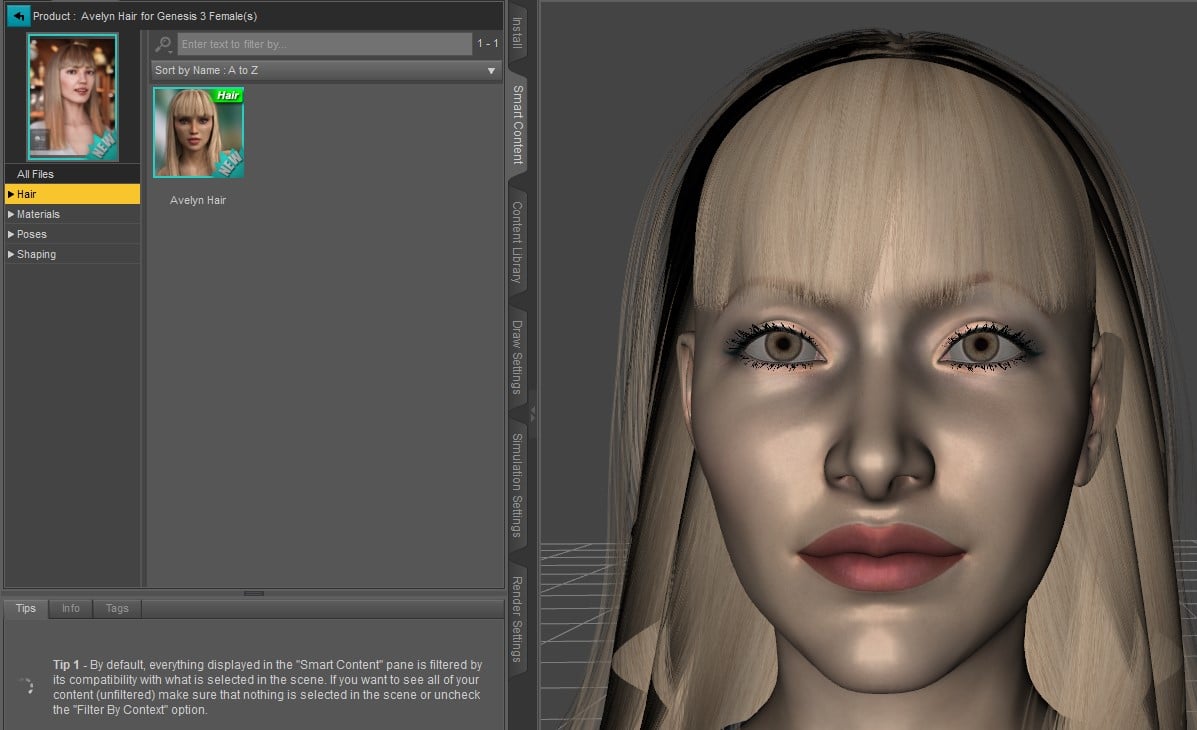 How to Create a Custom Daz Studio Character – Conclusion
We hope you've enjoyed this tutorial. Please let us know what you think in the comments. Additionally if there are any other custom Daz studio characters you would like to see, let us know!
Happy Rendering!