Jack HD for Genesis 9
Daz Celebrity 3D Model
Looking for a stunning digital representation of Genesis 9 Male for you renders? Look no further than Jack HD for Genesis 9. Created by Daz along with the talented artists known as Emrys and Morris, this 3D character is full of charisma and charm.  Also there are tons of extra features included so read on to learn more.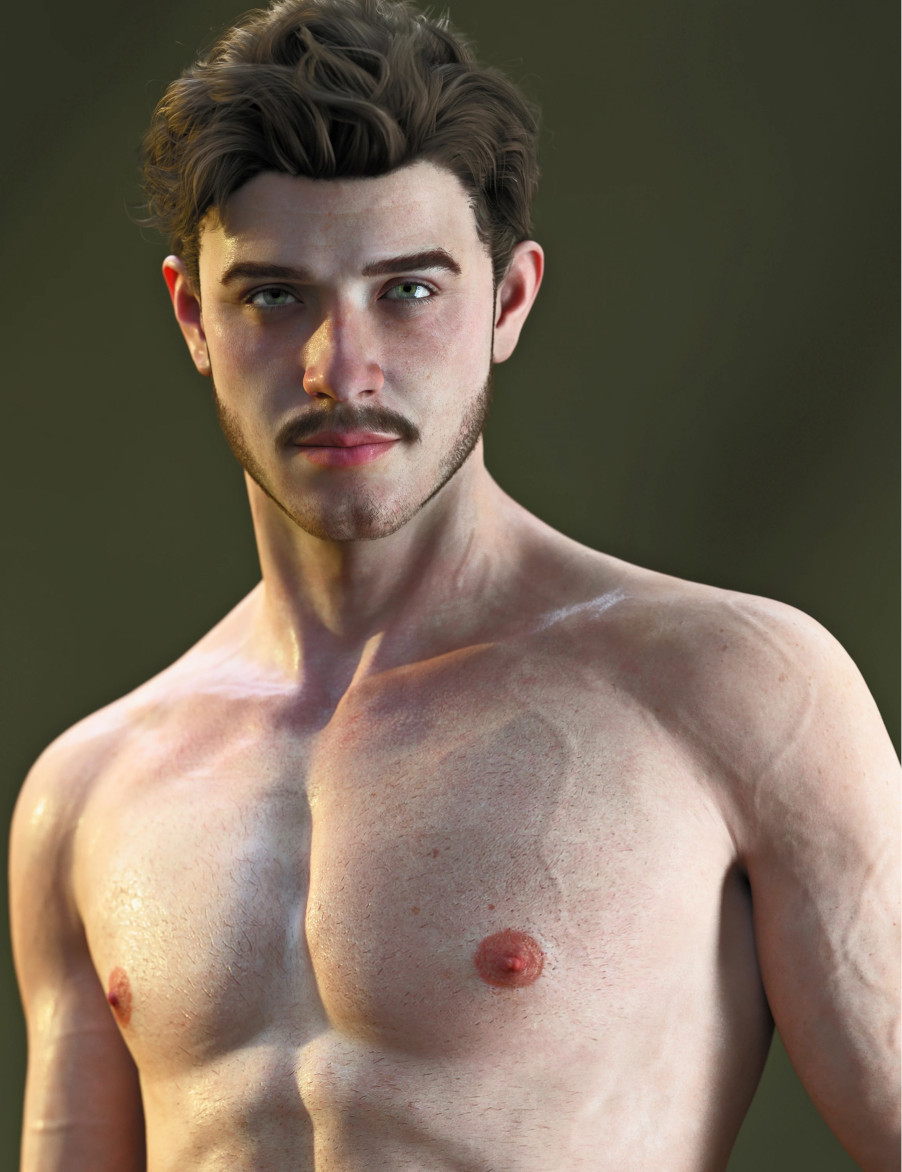 Materials
Jack HD for Genesis 9 boasts stunningly realistic textures, giving the character a lifelike appearance that will elevate any digital art project.  We always love extra features at pixelsizzle and this character boasts a ton of them! To start with, there are two fibermesh brows included, and a lovely beard.  On top of that there are tattoos, eyeliner and makeup options.  These are features not often seen for a male character so that is awesome!  But we aren't even finished yet,  you even get pointy nails!  We would love to see what you create with all these extras so please share your art with us.
Shaping
There are the typical seperate head and body morphs included.  There is also an anatomical element for artists that require it.  One of the stand out shaping features is the inclusion of pointy nails!  We were very intrigued by this!  They definitely suit a rock god character or a horror themed project.
Licence
Unless stated on Daz3d.com, Renderosity.com or other vendor sites, this character is in no way endorsed or affiliated with any person/s named on this page. To clarify, the celebrity comparison has been made for parody and entertainment purposes only. Furthermore please check vendors site for full licence details.
What can this model be used for
This character is perfect for any project that requires a charismatic, dashing male lead. Whether you're creating a scintillating sci-fi adventure or a heart-warming romance, Jack HD for Genesis 9 will bring your digital art to life.  Audiences will enjoy the appealing likeness regardless of what you use him for! 
Comparison to Similar Characters
We haven't found any competitors for this character.  There are certainly no close competitors for Daz Studio and Genesis 9 Male. Even when compared to similar 3D character models, Jack  stands out with its attention to detail, realistic shaders, and lifelike shaping. The fibermesh brows and beard add an extra layer of realism that is often missing from other character models.
Our Rating
Level of Detail: 10/10
Render Speed: 9/10
Additional Features: 10/10

Jack HD for Genesis 9 – Overall
We give Jack HD for Genesis 9 a solid 10 out of 10 for the number of extra features alone!  As we talked about earlier, there are brows, beard, tattoos, makeup, eyeliner and nail options!  This is quite special for a Genesis 9 Male character.
On top of that, Jack HD for Genesis 9 is a stunning 3D character model that will elevate any digital art project. With its lifelike appearance,  this character is perfect for a wide range of genres and scenarios. If you're looking for a dashing male lead for your digital art, Jack HD for Genesis 9 is a fantastic choice.