CJ Bianca For Genesis 8.1 Female
Daz Celebrity 3D Models – Key Facts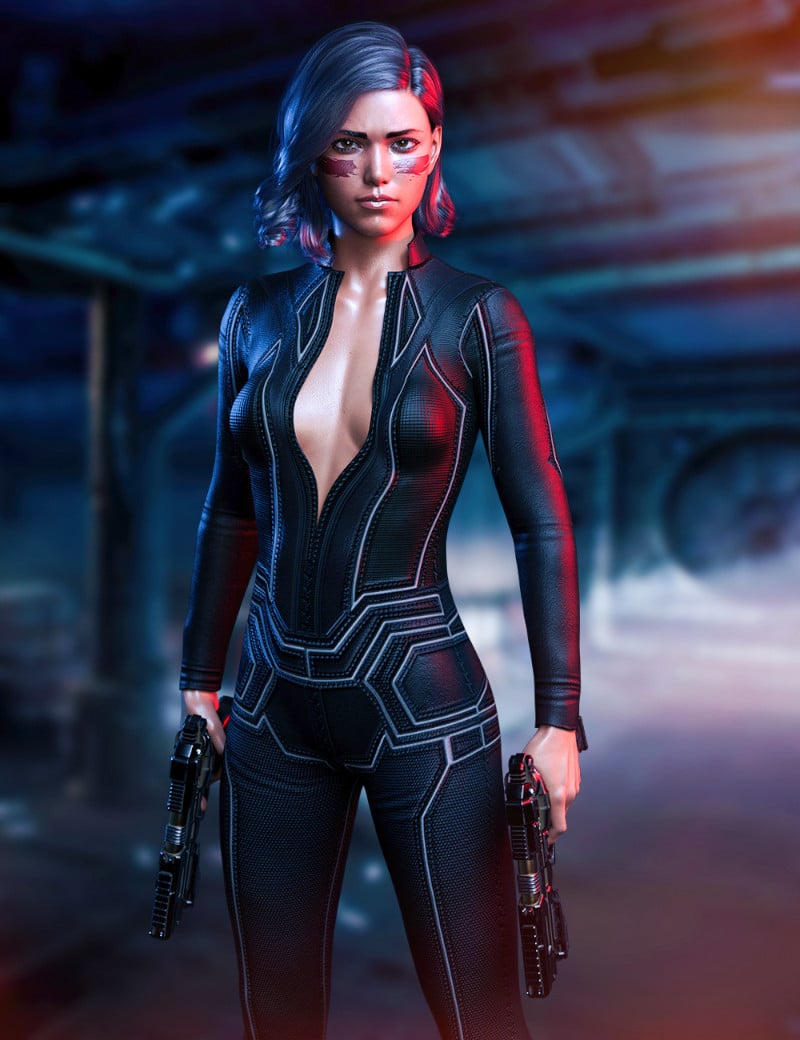 CJ Bianca for Genesis 8.1 Female is a high-quality 3D model created by the artist Colm Jackson, with a realistic and customizable design that's ideal for sci-fi or dystopian-themed digital art projects.
Bianca's skin shader is meticulously crafted with top-quality PBR level detail, capturing even the finest freckles, bumps, and blemishes. This attention to detail ensures a lifelike quality to her skin.
The artist sculpted the model in ZBrush, leveraging the cutting-edge enhancements of Genesis 8.1 Female. These enhancements include the use of Micro Detail Normal maps, Ambient Occlusion maps, and Specular Roughness maps, resulting in a highly detailed and realistic appearance.
Bianca comes with a full set of customizable features, including options to apply/remove parts of the character, lash apply, and options for applying and removing nails, navel etc.
Introduction
Take a moment, dear reader, to feast your eyes on the quintessential digital diva, CJ Bianca for Genesis 8.1 Female. This striking figure emerges from the creative realm of Colm Jackson, an artist we've had the pleasure of reviewing once before. Bianca's captivating presence, perhaps reminiscent of a rising starlet known for her sci-fi escapades, makes her an ideal choice for your next intergalactic or dystopian digital art project.
Materials
The materials used in Bianca are nothing short of premium, with a meticulous attention to detail that ensures a lifelike quality to her skin. The model's skin shader embraces the power of Physically Based Rendering (PBR), for top-quality detail. This meticulous approach allows for the perfect capture of every freckle, bump, and blemish, resulting in stunningly realistic skin. If you've been yearning to add a character with a skin as detailed as a magnified fingerprint, then consider your prayers answered!
Shaping
Sculpted in ZBrush, Bianca enjoys the benefits of the latest PBR enhancements of the Genesis 8.1 Female. We're talking Micro Detail Normal maps, Ambient Occlusion maps, and Specular Roughness maps. Oh, and let's not forget about her customizable features: a full character apply/remove option, lash apply, and even options for applying and removing nails, the navel, and nipples. If you like to play Dr. Frankenstein with your 3D models, Bianca's got you covered.
Licence
Unless explicitly stated on Daz3d.com, Renderosity.com, or other vendor sites, this character is not endorsed by or affiliated with any person or persons mentioned on this page. To clarify, we have made the celebrity comparison strictly for parody and entertainment purposes. Furthermore, please check the vendor's site for full license details.
If you have specific licencing questions we'd recommend checking out the renderosity website.  You can also reach out to store@renderosity.com to get the full legal lowdown.
What can this model be used for
Bianca's versatile look can adapt to various scenarios, be it the dystopian realms or a cyborg-infested future. If you're planning on creating a digital art piece that requires a female protagonist with a strong presence, Bianca's your gal. Let's just say if a certain rising starlet was ever digitized into a high-octane sci-fi flick, Bianca would be her doppelgänger.  If you want more similar characters here is a good suggestion: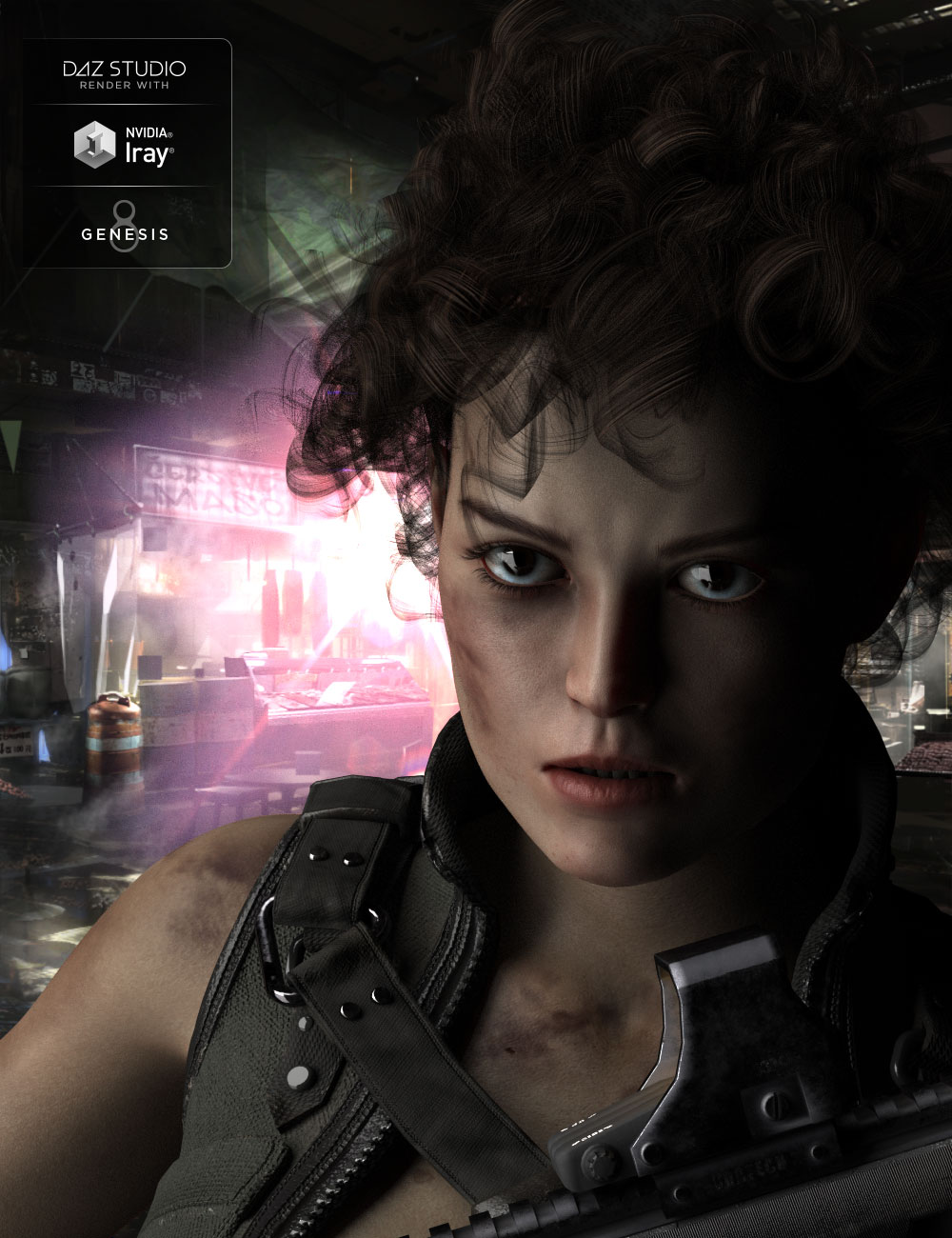 Comparison to Similar Characters
When it comes to similar models, Bianca holds her own with her detail-oriented design and customizable features.  We have certainly not seen another character with this likeness before. What sets Bianca apart is the remarkable level of realism achieved through her PBR skin shader. Her versatility in adapting to different roles is also a standout feature.
Our Rating
Level of Detail: 9/10
Render Speed: 8/10
Additional Features: 9/10
CJ Bianca For Genesis 8.1 Female

– Overall

In the grand scheme of 3D models, Bianca stands out like a sparkling gem. She brings a level of detail and customization that's hard to find, making her a strong contender for your next project. Whether you're looking to create a sci-fi masterpiece or a dystopian drama, Bianca's got the chops to deliver. She would even be perfect in an anime or video game.

Remember, the world of 3D modeling is vast and ever-evolving, so stay tuned for more exciting discoveries on Pixelsizzle!