Val BeBe for V4
Daz Celebrity 3D Model
Bonjour, mon ami! Today, we're diving into the world of Val BeBe for V4, a tantalizing 3D character model by the talented StudioArtVartanian. With her beautiful looks she could easily be an iconic French starlet. Val BeBe is the perfect addition to your Daz Studio collection and will add some je ne sais quoi to your digital art projects.
If you want to learn more about the legendary StudioArtVartanian,  check our our tribute page here.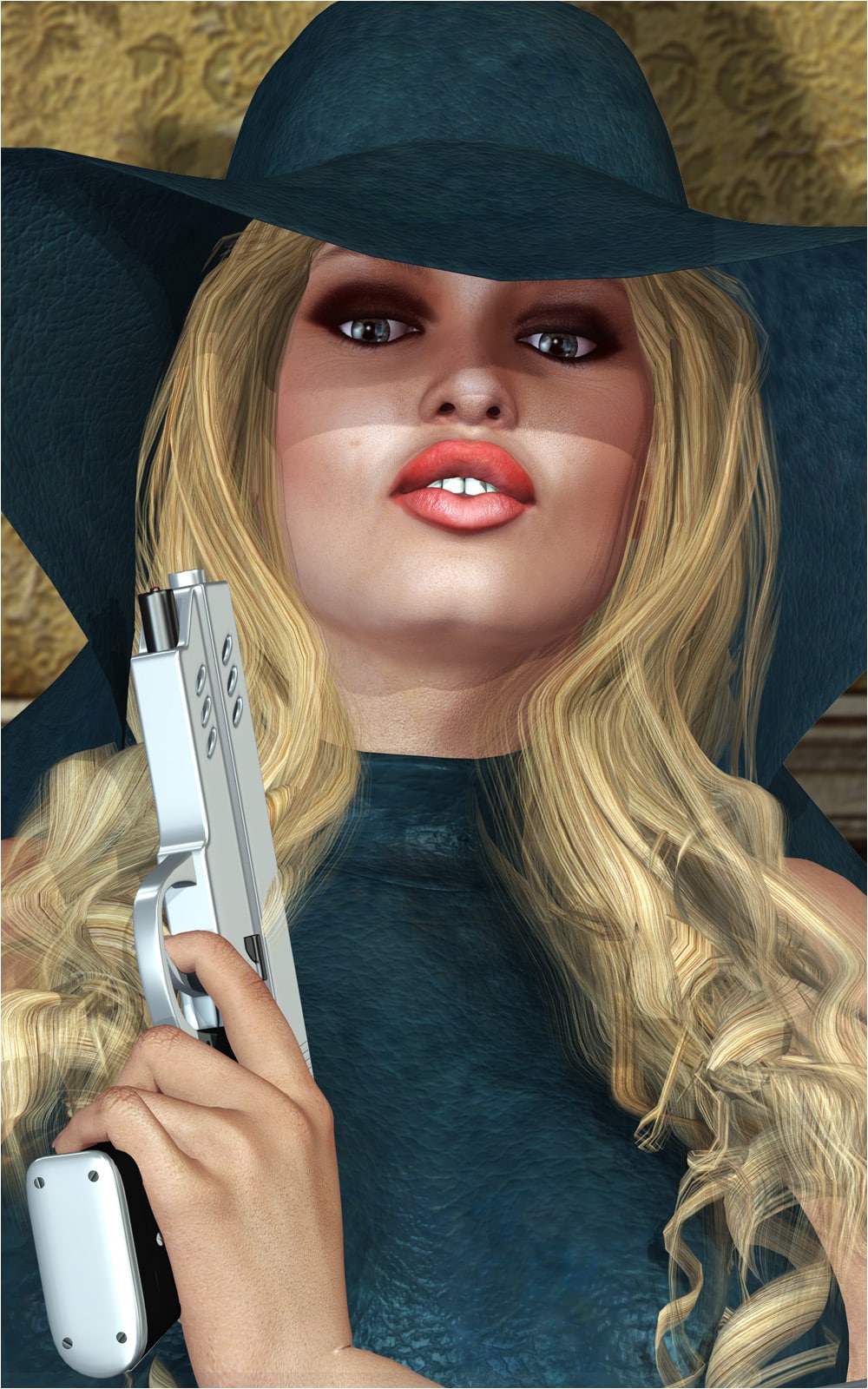 Materials
Val BeBe was created for Victoria 4, however she comes packed with high-resolution textures.  These provide an incredible level of detail, making her look as if she could step right out off the silver screen. With a range of makeup and eye color options, you can easily change her look to fit the mood of your scene. This versatile model even includes both bald and hair cap options to accommodate your favorite hairstyles, ensuring she'll always look her best.
Shaping
StudioArtVartanian has expertly sculpted Val BeBe with custom morphs and expressions. There is even a unique set of teeth for that perfect, sultry smile. The package features two face morphs (older and younger) that allow you to adjust her appearance to suit your vision. Plus, with the optional V4.2 Morphs+++, you can further tweak her body shape for compatibility with any V4 generation clothes.
Licence
Unless stated on Daz3d.com, Renderosity.com or other vendor sites, this character is in no way endorsed or affiliated with any person/s named on this page. To clarify, the celebrity comparison has been made for parody and entertainment purposes only. Furthermore please check vendors site for full licence details.
What can this model be used for
Val BeBe looks like a French bombshell and is perfect for any project that requires a touch of vintage glamour. Whether you're creating a captivating pin-up scene, a cinematic homage to the golden age of Hollywood, or a sci-fi twist on classic cinema, Val BeBe will bring a certain "ooh la la" to your digital art.  
Comparison to Similar Characters
We haven't found any other competing Daz3D characters with a similar likeness. Even though this character was built for V4, it still holds a lot of value today.  Val BeBe also has a high level of detail and many customizable features that give it added life.
StudioArtVartanian has clearly poured their heart and soul into crafting a model that captures the essence of that timeless, alluring French charm. In comparison to other celebrity lookalike models, Val BeBe truly shines as a must-have for fans of classic cinema and vintage glamour.
Our Rating
Level of Detail: 9/10
Render Speed: 7/10
Additional Features: 9/10

Val BeBe for V4 – Overall
If you're looking to inject some classic beauty and sophistication into your digital art projects, Val BeBe for V4 is it.  She has stunning and iconic looks, customizable features, and top-notch materials. Val BeBe is sure to become a favorite among 3D character enthusiasts.
And as a little bonus, don't forget to grab the free super-conforming C-String prop from the Renderosity website:
SAV C-String for V4 by StudioArtVartanian
With a twinkle in her eye and a sashay in her step, Val BeBe is ready to bring a touch of glamour and mystique to your next 3D art project. So go ahead, indulge in a little French fancy with Val BeBe for V4 by StudioArtVartanian. Bon appétit!