Sherman for Genesis 2 Male
Daz Celebrity 3D Model
Sherman for Genesis 2 Male is a photorealistic character created by Rpublishing and Blacksmith3D.  We haven't reviewed any of their characters before so we are excited to take a look at their work.  Please read on to learn more about Sherman.
Materials
The artists have taken a lot of time and effort to add extra maps for photo realism.  For poser users they can take advantage of the SSS (subsurface scattering) map to add an extra layer of realism.  For those new to 3D art and animation,  SSS simulates the effect of light scattering and penetrating through objects.  An example of this is when light hits skin, some of it will be absorbed into the top layers as it is semi transparent.  Also Daz Studio users are in no way left out!  There are bump, specular, transparency maps included as well as SSS maps.  If you would like to learn more about the finer details of using these maps in your digital art, you can find more learning over at our tutorials page.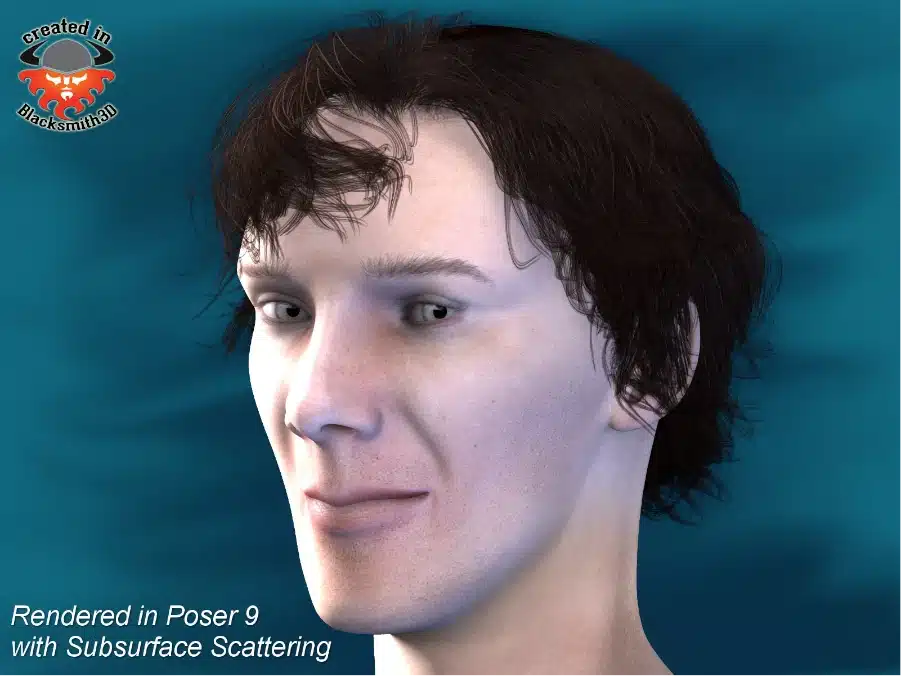 Shaping
Sherman includes seperate head and body morphs as well as four custom expressions.  Furthermore, a lot of effort has been made to ensure that this character looks great when posed, and that the face does not distort.  This has been done by using a feature called ERC (Enhanced Remote Control), that adjust the facial features to keep them looking natural in all poses.  As you can see from the promo images, the results are very good.
Licence
Unless stated on Daz3d.com, Renderosity.com or other vendor sites, this character is in no way endorsed or affiliated with any person/s named on this page. To clarify, the celebrity comparison has been made for parody and entertainment purposes only. Furthermore please check vendors site for full licence details.
What can this model be used for
RPublishing offers an extended licence for this product that allows much more freedom of use for commercial purposes.  You can read more about the Renderosity extended licence here.  This character will suit almost any genre of digital art and gives viewers an instantly relatable character.  We have seen examples of him used in digital comics as well as superhero fan art that worked very well!
Comparison to Similar Characters
Our research found several close competitors that shared a similar likeness to this character.  There was a direct competitor over at Renderosity that was built for both Michael 4 and Genesis 2.  You can take a look at this character created by Lord Seesalot here.  In addition to this, there are also a number of similar characters available for other 3D apps and 3D printing.  Depending on your needs, you may wish to take a look at these other options.
Our Rating
Level of Detail: 10/10
Render Speed: 9/10
Additional Features: 9/10

Sherman for Genesis 2 Male – Overall
Finally, we really like the effort that the artists have made to create a very realistic character with a great likeness.  The render results are very good in both Daz and Poser.  There are however a number of newer competitors that are worth taking a look at.  For Daz studio users though, this is still one of the best versions of this character available and a worthy addition to your library.
Happy rendering!