Townsend Detective Agency – Alex
Daz Celebrity 3D Model
Townsend Detective Agency – Alex is a custom face morph created by stevekitt52 over at ShareCG.  We recently reviewed another classic character by them (SHADO Operative Col. Paul Foster for M4).  This character has been created in a similar fashion to stevekitt52's other characters, with a highly detailed face morph built for Victoria 4.2.  Read on to learn more.
Materials
This download only includes a morph file with no textures or additional content.  This is disappointing, we always prefer to see custom materials created to fit the characters look.  However stevekitt52 does give us some material recommendations. We managed to track down the Kay character from Daz3D whose materials are featured in the promo image.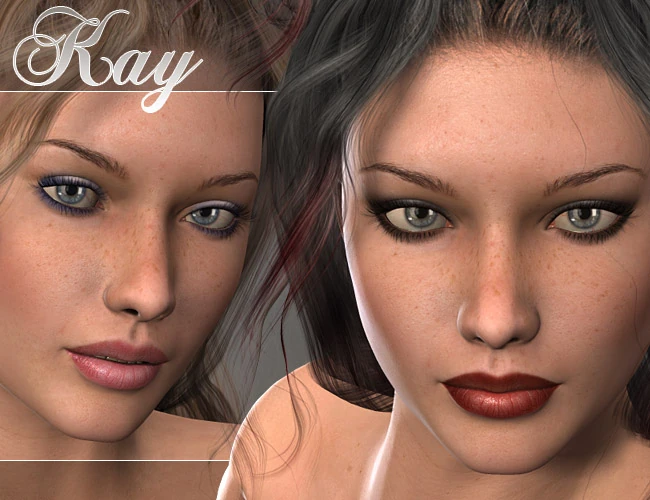 Shaping
Just as with the SHADO character we reviewed previously, Stevekitt52 has created the victoria 4.2 head morph in Blender.  This results in an .OBJ format which then needs to be manually imported into Daz Studio.  This is done by loading Victoria 4.2 and selecting her head.  You then need to use the Morph Loader tool to manually import the morph file.  As we mentioned with the other character, we would prefer to not have to go through extra steps to get out character into Daz Studio, but it does work. In terms of the characters looks, they are superb!  The face morph is very appealing and a high level of detail has gone into the face morph.
Licence
Unless stated on Daz3d.com, Renderosity.com or other vendor sites, this character is in no way endorsed or affiliated with any person/s named on this page. To clarify, the celebrity comparison has been made for parody and entertainment purposes only. Furthermore please check vendors site for full licence details.
What can this model be used for
This character is licenced for use in commercial renders.  The artist doesn't specify use for animation or video games so you may want to enquire further if you need this.  Her looks will lend herself well to many digital art projects.  She works particularly well as a female heroine and we are sure your audiences will love to see her kick some bad guy ass!
Comparison to Similar Characters
This characters likeness is very popular and we have found a number of other Daz 3D characters that match her look.  Here is a newer option you may want to check out: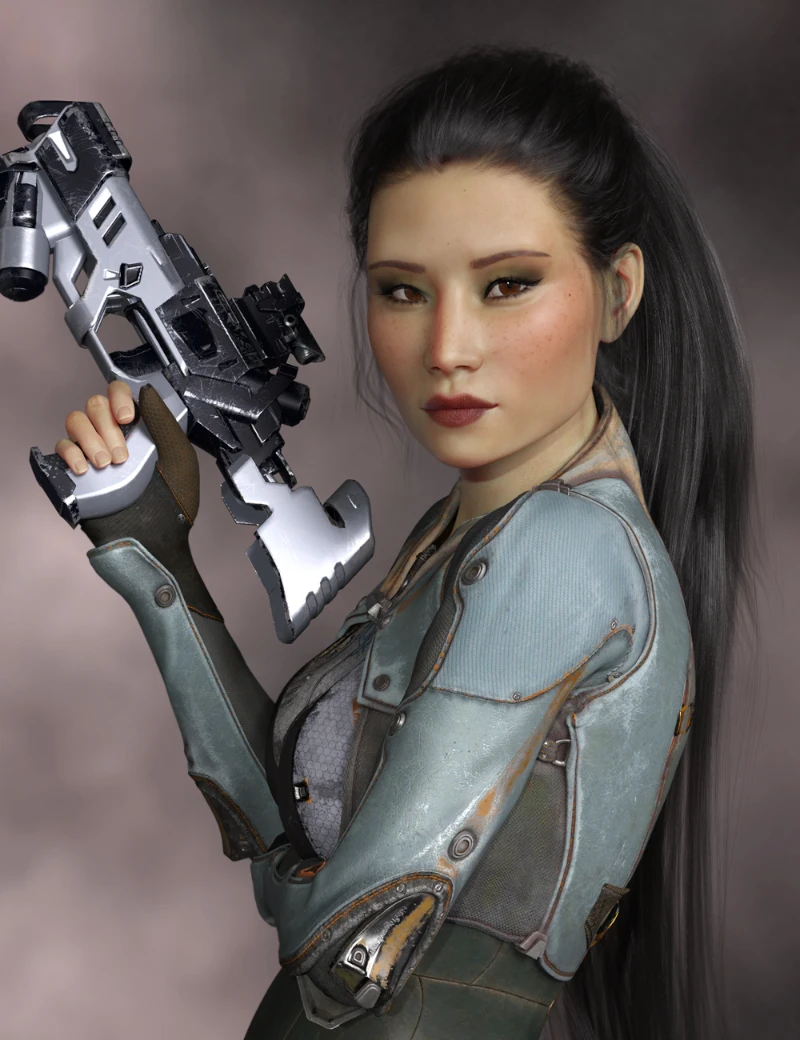 This character is built for the much newer Genesis 8 and Victoria 8 generation.  She bares a similar likeness that may suit your needs if you require a strong female asian character in your art.  We have previously done a full review on this character so if you wish to learn more about her you can check out the full review here.
Our Rating
Level of Detail: 8/10
Render Speed: 9/10
Additional Features: 5/10

Townsend Detective Agency – Alex – Overall
Stevekitt52 has done an excellent job at creating an appealing and familiar likeness for Alex.  As a free character she is an excellent addition to your Victoria 4 library.  On the other hand their are a lot of close competitors matching her likeness and also from much newer character generations.  We also aren't too keen on having to use the morph loader tool in Daz Studio to load the character but thats only a small gripe! Also we prefer to have textures that are purpose built for the character. Please let us know your thoughts in the comments section.
Happy Rendering!