Peter for DAZ's Michael 4
Daz Celebrity 3D Model
Peter for DAZ's Michael 4 is the sole effort the artist "douglas442" over at ShareCG.  We cannot find any other work from them in other 3D marketplaces.  The character is based on Michael 4 and is inspired by a famous American TV show.  Please read on to learn more about Peter.
Materials
No textures are included with this character. However as this is a free item, we can forgive this oversight! We recommend you experiment with the default Michael 4 textures and test it under a variety of lighting conditions.  Due to the likeness of this character, we also recommend you test out some facial hair props such as Beard for Michael 4.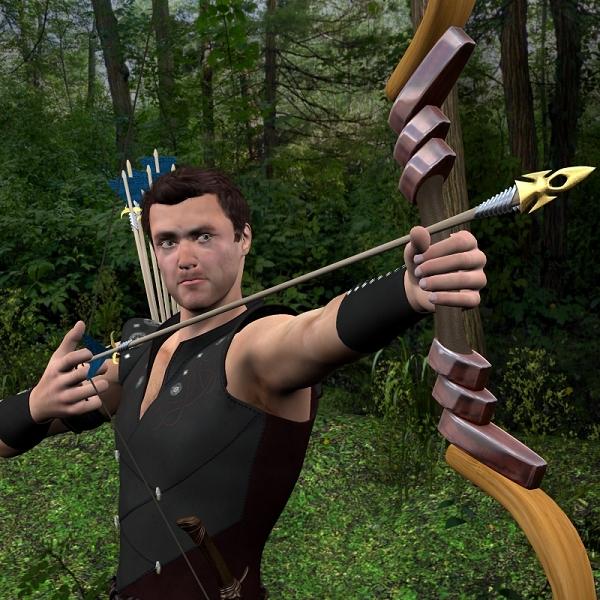 Shaping
This product just includes the INJ and REM files for the character morph.  You will need Michael 4 shapes++ (morphs++) to use this. We like the effort they have made to recreate a famous likeness and think they have done a fairly good job. The artist has stated that this is a work in progress.  It could benefit with a little more time spent to fine tune the facial features.  This is something any daz studio user can do.  If you would like some guidance on character creation, please feel free to check out the following tutorials:
How to Create a Custom Daz Studio Character
Create Your Own Celebrity Clones with DAZ Studio and Genesis 3 and Genesis 8
Licence
Unless stated on Daz3d.com, Renderosity.com or other vendor sites, this character is in no way endorsed or affiliated with any person/s named on this page. To clarify, the celebrity comparison has been made for parody and entertainment purposes only. Furthermore please check vendors site for full licence details.
What can this model be used for
This character has been licenced for non-commercial use only.  It is allowed to be freely distributed with attribution to douglas442.  The artist does not explicitly state usage rights for interactive media.  We would recommend that digital artists stick to using this character for free parody art or animations.  Due to the likeness of this character, it will suit the scifi and fantasy genres perfectly.  But the character isn't just limited to any specific genre as he fits into any environment.
Comparison to Similar Characters
This character doesn't seem to have any close competitors that bare a similar likeness.  This gives it added value and as a free item it is definately a worthy addition to any Michael 4 character library!  If you know of any characters out there that have a similar look, please let us know so that we can review them!
Our Rating
Level of Detail: 7/10
Render Speed: 9/10
Additional Features: 6/10

Peter for DAZ's Michael 4 – Overall
Overall Peter is nice character but nothing to write home about!   As a free item it is well worth adding to your library.  This is due to the unique likeness of this daz character.  On the negative side the lack of textures is disappointing.  Also the level of detail could be improved with a little more time spend on the morph.  Please let us know what you think of Peter and leave a comment.