Mateo for Michael 4
Daz Celebrity 3D Model
Mateo for Michael 4 portrays a world famous Argentine athele. This character has been created by WildDesigns over at the poseraddicts shop.  This site is a marketplace for legacy poser content. This package includes face and body morphs and high quality textures created from reference photos. Please read on to find out more about Mateo for M4.
Materials
This character includes high quality textures created from real reference photos.  There are options for chest hair and a goatee.  This is a legacy character so the skin textures have limitations but we were able to get some good looking renders from him with the Iray render engine.  We tweaked the legacy eye shaders slightly but apart from this the character rendered just fine!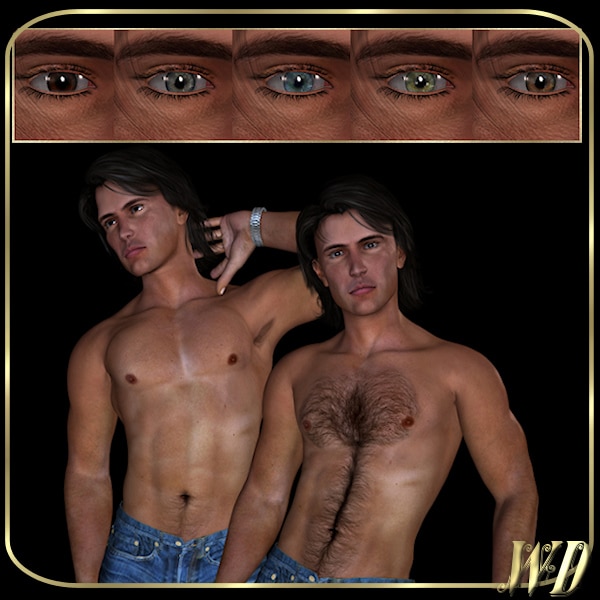 Shaping
Mateo for Michael 4 includes  a custom sculpted face and uses dials for the body morph.  This product requires the Michael 4 Morphs ++ pack.
Licence
Unless stated on Daz3d.com, Renderosity.com or other vendor sites, this character is in no way endorsed or affiliated with any person/s named on this page. To clarify, the celebrity comparison has been made for parody and entertainment purposes only. Furthermore please check vendors site for full licence details.
What can this model be used for
This character bares a good likeness to a sports star.  Regardless of this likeness this character will suit almost any genre that require a handsome lead character!  Mateo will be great for stilladvertising renders but given the age of the character his uses might be somewhat limited.  Also the poseraddicts website doesn't include a lot of information regarding licencing.  This means that Animators and Game Developers may need to make further enquiries regarding interactive use.
Comparison to Similar Characters
One thing that this character has going for it is originality!  We haven't found another character with the same likeness which adds rarity and value to Mateo.  The website itself where this character currently resides is a marketplace for legacy content so we don't know how long it will remain operational.
Our Rating
Level of Detail: 8/10
Render Speed: 8/10
Additional Features: 8/10

Mateo for Michael 4 – Overall
Mateo for Michael 4 is a unique character that can produce good renders.  There is also the option to easily upgrade textures and convert the character to work with newer features of Daz Studio.  Conversely,  this character is legacy and is only hosted on a legacy marketplace so support from the original merchant and licencing details may be limited.