Janna Original Figure – Daz Celebrity
Daz Celebrity 3D Model
Janna is an original figure for Daz Studio and is not based on Genesis 8 Female. She is an attractive character perfect for a variety of settings. Furthermore this product comes loaded with extra features, something we absolutely love to see! There is so much here starting with a cute hair pro, fiber eyebrows and lashes. Additionally you can get another hair prop from daz3d that is designed specifically for her. That is the dForce Vintage Bob for Janna Original Figure and Genesis 8 Female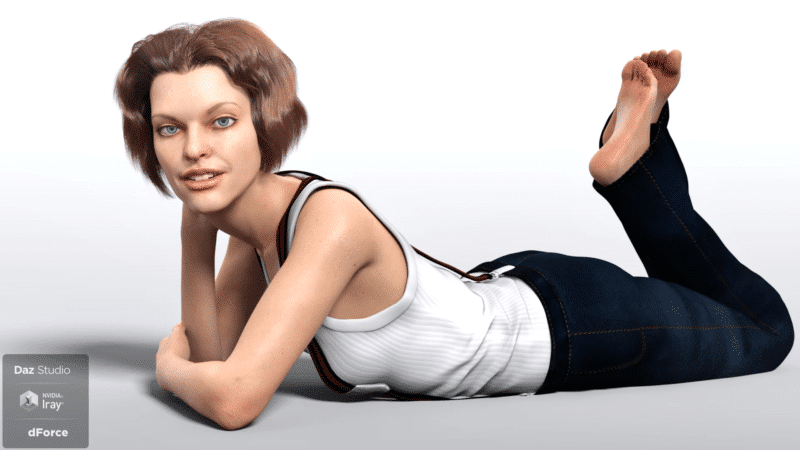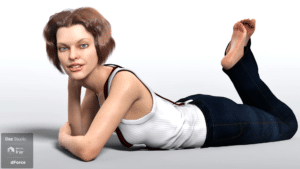 You will also find a full set of clothing for her included comprising shirt, gown, pants, pullover, jeans, swim wear, bra and even leather boots! All these items are dForce compatible. If you haven't used dForce yet, it basically allows you to simulate the way clothing and hair sits naturally in your renders! The results are amazing! For example you could apply dForce to a blanket placed over Genesis 8 Female and it will fall on top of her in a realistic fashion.
If that isn't enough content there are also 15 poses with mirrors! We hope you have fun with Janna and please share your art with us.
Includes
Shape Presets
Janna Original Figure includes pose controls and morphs. There are also 15 poses included.
Materials
62 Texture, Bump, Normal, and Transparency Maps optimized for Iray.
Licence
Unless stated on Daz3d.com, Renderosity.com or other vendor sites, this character is in no way endorsed or affiliated with any person/s named on this page. To clarify, the celebrity comparison has been made for parody and entertainment purposes only. Furthermore please check vendors site for full licence details.
Additional Requirements
For full details please check vendors site.
Other 3D Models