Feng Sonia Daz3d
Daz Celebrity 3D Model
Feng Sonia HD for Genesis 8.1 Female is a highly detailed new character.  She is also the first character we have reviewed by the artist Feng.  They have a good number of characters and items available at Daz3d so it's about time we paid them some attention!  Please read on to learn more about Feng Sonia HD.
Materials
Feng has created a very comprehensive set of normal maps for this character that allow for varying degrees of detail in your renders.  You can really appreciate the fine detail when taking close up renders of her.  The high detailed normal maps give her the appearance of having a higher subdivision level without any cost to your scene.  If your new to 3d modelling, subdivision basically refers to how many times a 3d mesh is divided.  If their are more faces then you can see more detail in your character. But more faces means the model will need more memory and take longer to render (much longer in some cases!)  Feng has also used PBR materials to really add photorealism.
She also includes some pretty fibermesh eyebrows, eye and makeup options.  There is also L.I.E (Layered Image Editor) Blush options.  Think of these as textures that lay on top of your base material. We don't often see this and it is a very welcome addon.
Shaping
Feng Sonia HD appears to be an original sculpt for Genesis 8.1 Female.  The artist doesn't detail what tools were used to create her but the results are superb.  She has a very attractive likeness that audiences will relate to well.  She includes seperate head and body morphs.  There are also additional body morphs detailed on the vendors site and fibermesh brows as mentioned earlier.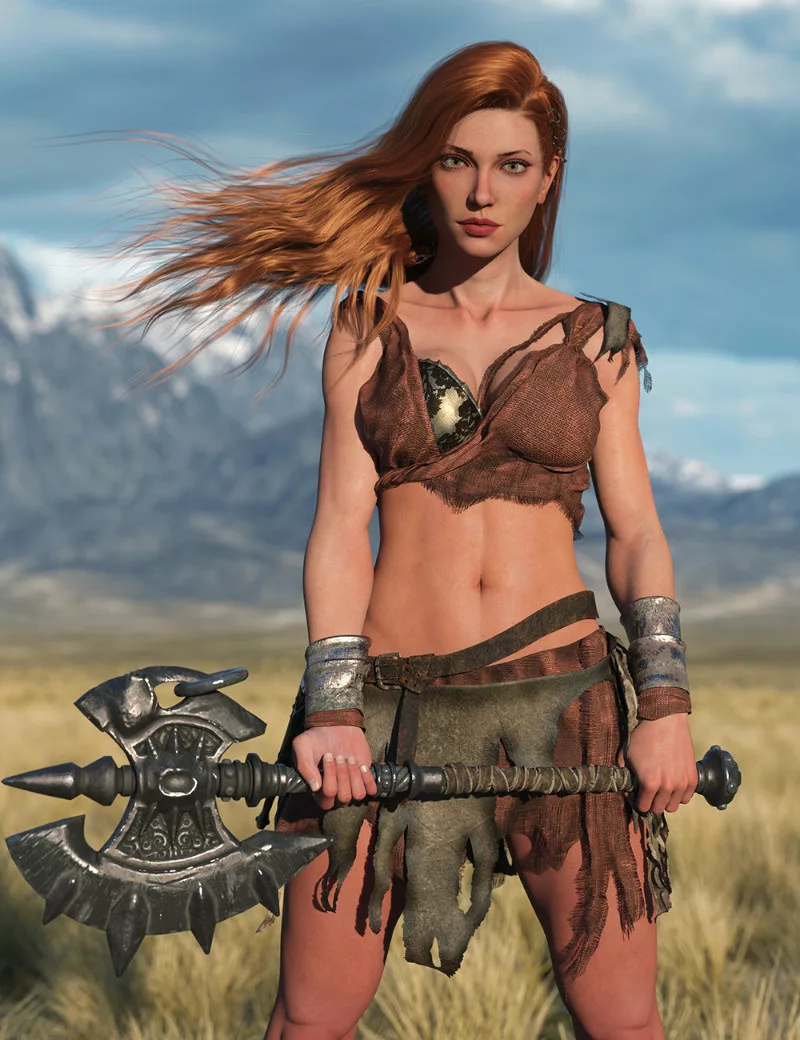 Licence
Unless stated on Daz3d.com, Renderosity.com or other vendor sites, this character is in no way endorsed or affiliated with any person/s named on this page. To clarify, the celebrity comparison has been made for parody and entertainment purposes only. Furthermore please check vendors site for full licence details.
What can this model be used for
The promo images really show the versatility of this character!  She is featured in sci fi settings, as a dark fantasy queen and more.  She really is perfect for almost any genre. Games developers can also purchase an interactive licence for her and there is also a 3d printing licence.  Digital artists and animators undoubtedly have fun featuring her in their artwork!
Comparison to Similar Characters
There are currently no competitors that come close to Feng Sonia.  She also has the advantage of being built for one of the latest Daz character generations.  This makes her a valuable character worth adding to your library.
Our Rating
Level of Detail: 10/10
Render Speed: 9/10
Additional Features: 9/10

Feng Sonia Daz3d – Overall
Feng Sonia HD for Genesis 8.1 Female gets a high rating from us scoring 10 out of 10 for her level of detail.  They have put a lot of effort into creating a character that renders well at just about any distance and with superb detail.  Her uniqueness and the fact that she is designed for Genesis 8.1 are also positive points.  We look forward to reviewing more of Fengs creations in the future.
Let us know your opinons in the reviews section.  Happy rendering!