Boris De Conti for Michael 4
Daz Celebrity 3D Model
Boris De Conti for Michael 4 is another masterpiece by StudioArtVartanian. It includes high quality textures for both a human and vampire character morph.  This 3D character also features a custom made head, body and vampire teeth morphs.  In addition to this  we are given a second skin pair of pants and also boots.  StudioArtVartanian has long been regarded as an incredible artist and their work is a testimony to their tremendous skill.  To find out more about this character please read on.
Materials
The quality of the textures are of extremely high quality and look very realistic.  We were impressed at the amount of extra features we see with this character.  The vampire materials include a rather gory tears and bite option.  The teeth have their own dedicated materials for both human and vampire form.  Their are also a set of 3 eye materials and anatomical options for artists that require it.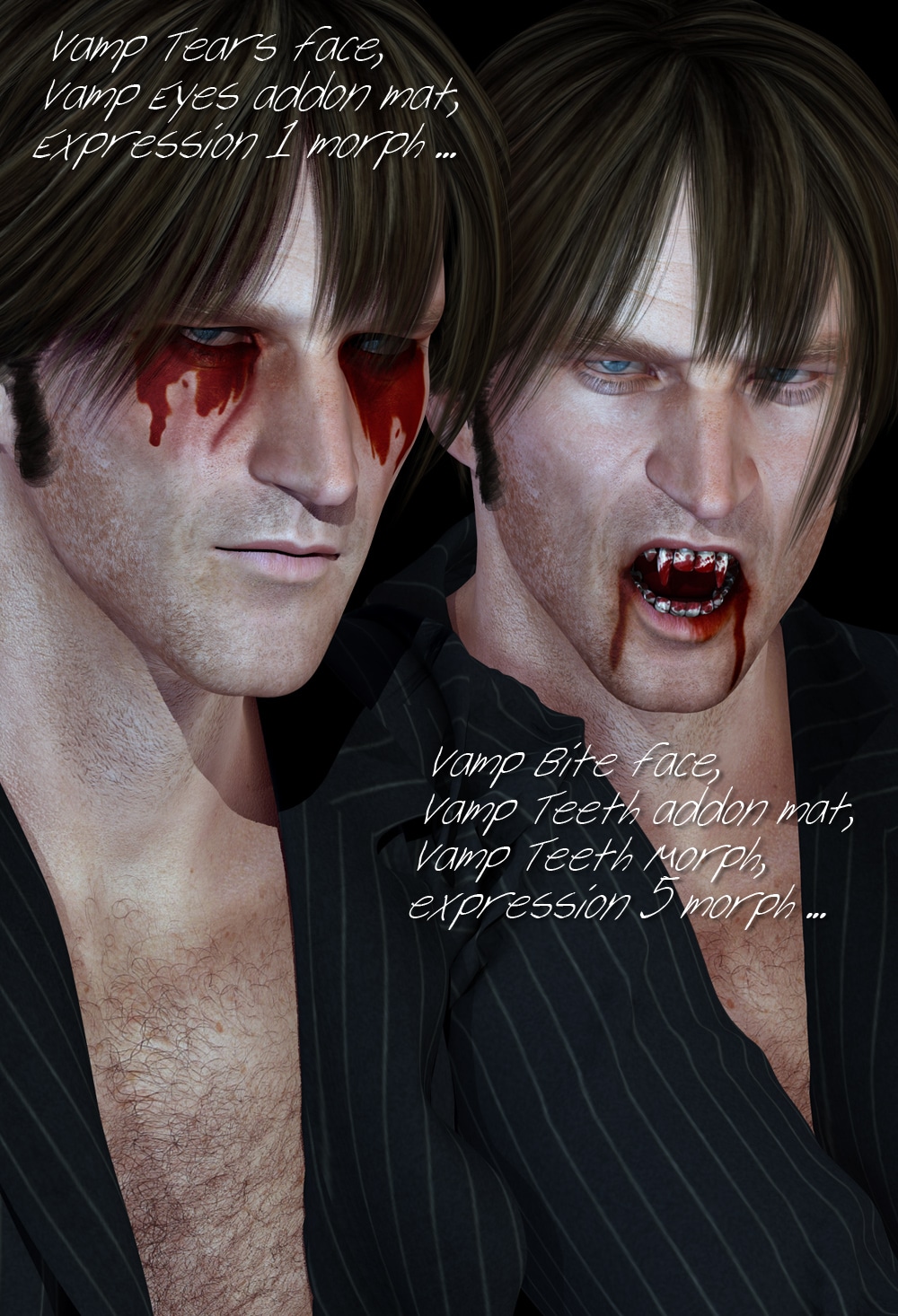 Clothing Items
We also get a second skin pair of jeans and boots.  These look great.  The jeans have a low cut morph to add variety and the boots can be adjusted to fit with the conforming character option.  There are blue and black options for the boots but we prefer the black look against the jeans!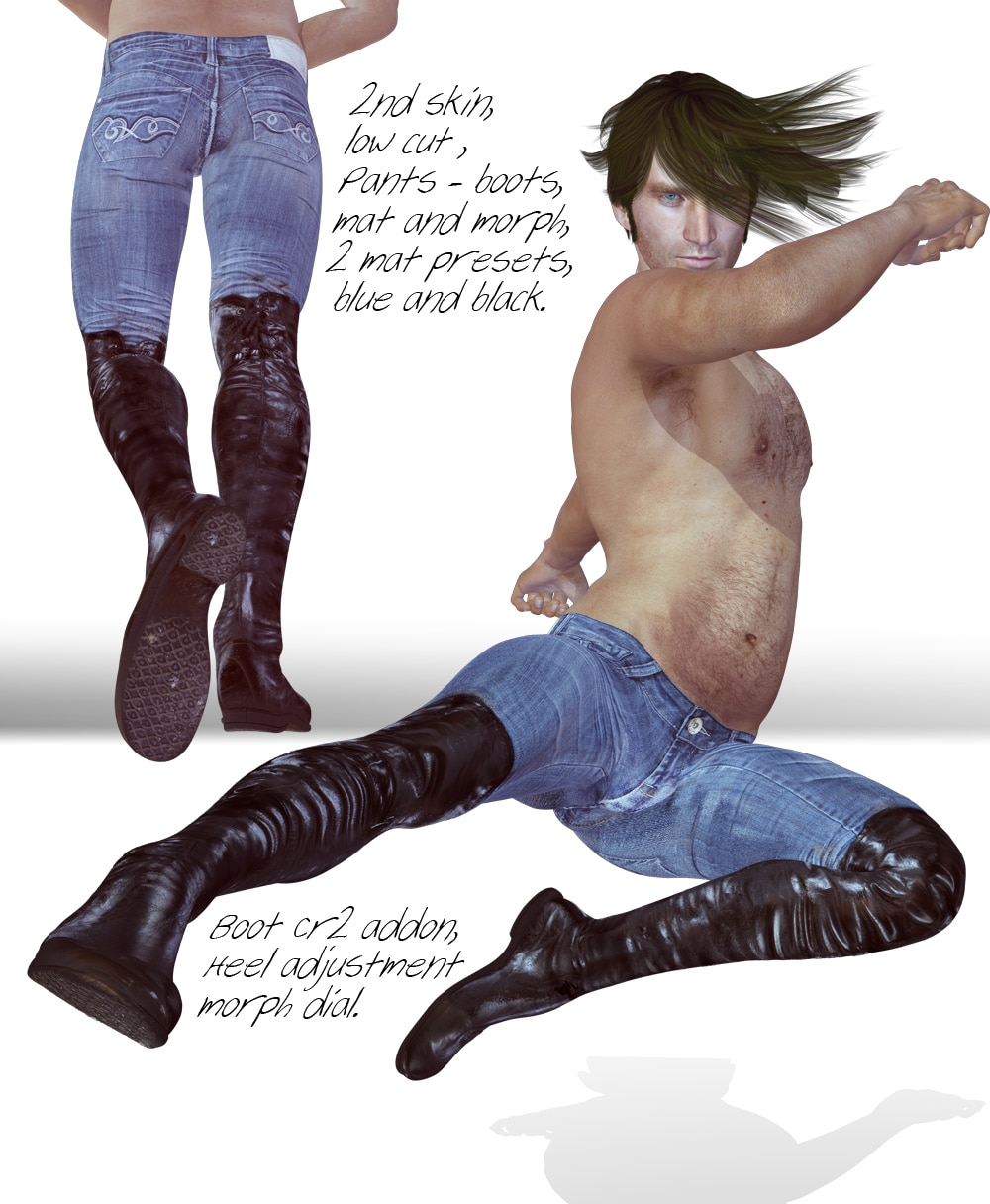 Shaping
StudioArtVartanian has taken extra care to adjust the head and body size of the model to create a more realistic size for the character.  This element requires Michael 4 Shapes++ to work correctly in Daz Studio.  Aside from these two morphs all the other shaping for Boris is completely original.  The character includes 5 custom scultped expressions.  We took several test renders utilising these and absolutley loved the vampire bite expressions.
Licence
Unless stated on Daz3d.com, Renderosity.com or other vendor sites, this character is in no way endorsed or affiliated with any person/s named on this page. To clarify, the celebrity comparison has been made for parody and entertainment purposes only. Furthermore please check vendors site for full licence details.
What can this model be used for
Given the likeness of this character, we would definately recommend this for the horror genre. The standard human form of Boris De Conti is a perfectly good character in its own right and will work in any genre.  Users who are primarily interested in digital art may consider this character for fantasy and horror renders or animations.  We personally would like to see him in a horror comic!
Comparison to Similar Characters
As far as we are aware, there is no other character that bares this likeness.  This makes this character still valuable and relevant in 2022.  The high quality textures means that this character has aged well and still looks superb when rendered with newer lighting and features.
Our Rating
Level of Detail: 9/10
Render Speed: 9/10
Additional Features: 10/10

Boris De Conti for Michael 4 – Overall
Boris De Conti includes a host of extra features which opens up this character for a variety of uses both in the horror genre and many others.  It also has no other competitor when it comes to likeness.  We would love to see what you use Boris for so please send us your artwork!