Becs HD for Genesis 8 Female
Daz Celebrity 3D Model – Key Facts
Becs HD for Genesis 8 Female is a highly detailed and customizable Daz3D character model.
The model comes with an array of fibermesh eyebrows, eye colours, make-ups, and nail colours, along with 33 texture, diffuse, and displacement maps.
Shaping options are vast, with the ability to shift between highly detailed level 4 subdision and regular bump maps, depending on your needs and graphic card capacity.
Additional licenses are available for interactive and 3D printing uses, albeit at an extra cost.
Despite being a new addition from the artist PhilW, Becs stands out among similar models for her unique musical background and high ratings in detail and additional features.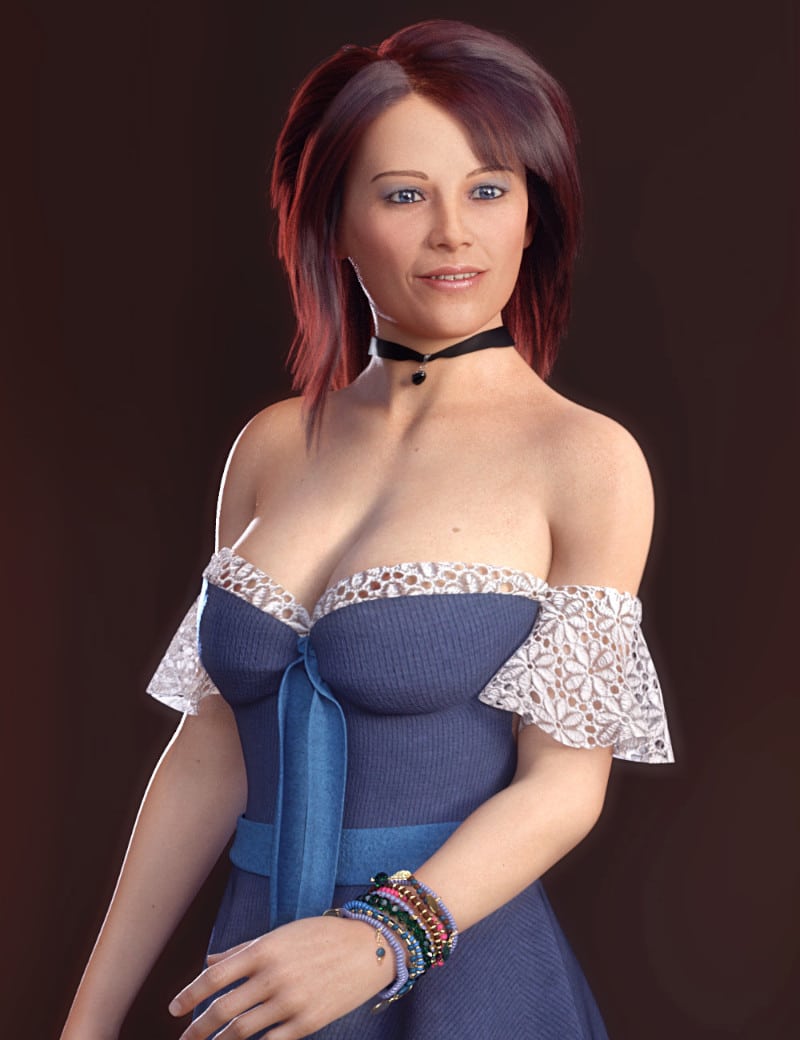 Introduction
Ladies and gentlemen, pull up a chair and brace yourself for the melodious symphony of pixels and polygons that is Becs HD for Genesis 8 Female. Designed by PhilW – This is our first review of this Daz3D artists work.  We are looking forward to reviewing more of their work in the future.
Materials
Starting with the physicality, the Becs character rocks a highly detailed skin, imprinted with realistic asymmetry that could trick even the keenest of eyes. The character comes with fibermesh eyebrows, eye colors, make-ups, and nail colors that span the spectrum like a well-orchestrated pop ballad. Featuring 33 texture, diffuse, and displacement maps, Becs is prepared to make your graphics card hit all the right notes, provided it has the capacity.
Shaping
Her shaping is very well sculpted. With smooth detailed curves and long legs, Becs is very visually striking and will look great in digital art and animation. Displacement maps give this digital diva a level of realism equivalent to an HD character. The cherry on top? She's also customisable. If your using her as a background character, or your graphics card is running on low RAM, you can dial down to regular bump maps and still keep the show running.
Licence
While the base price for Becs may be music to your ears, be aware that there are additional licensing options to consider. If you plan to direct her in a virtual interactive gig or take her to the world of 3D printing, you'll need to cough up a bit more cash.
Unless stated on Daz3d.com, Renderosity.com or other vendor sites, this character is in no way endorsed or affiliated with any person/s named on this page. To clarify, the celebrity comparison has been made for parody and entertainment purposes only. Furthermore please check vendors site for full licence details.
What can this model be used for
Ever dreamed of creating a virtual concert or building an album cover with a distinctly harmonious flair? Becs, with her striking stage presence, is just the ticket! Whether she's the spotlight-stealing lead singer or the intriguing background vocalist, Becs is ready to make your renders sing.
Comparison to Similar Characters
This character is the first of PhilW's work that we have reviewed.  It also has a unique likeness we haven't come across before.  Becs HD stands out as a versatile and detailed character. Her capacity for ultra-realism and high detail makes her a fantastic addition to any daz character library.
Our Rating
Level of Detail: 9/10
Render Speed: 8/10
Additional Features: 8.5/10

Becs HD for Genesis 8 Female – Overall
In conclusion, Becs HD for Genesis 8 Female is like a rising star on the digital modelling stage. Her realism and attention to detail create a captivating performance, despite the occasional lag in render speed. She brings a fresh note to your digital art projects with her musical background. Just remember, like all chart-topping stars, she may require some extra investment for the encore performance in interactive and 3D printing scenes. So, if you're ready to make your renders hit the high notes, Becs is ready to take the stage!