V3D Nicole for Genesis 8 Female
Daz Celebrity 3D Model
V3D Nicole for Genesis 8 Female is a very appealing new character by Vicey3D. She has a very high quality custom head shape. Her skin texture is hand painted and the detail really shines when rendered in Iray. Her eyes also use Real Iris Morphs. We haven't seen this before and it adds incredible realism. Also includes gorgeous long lashes for beautiful realism. The body itself is fully custom and includes a custom naval shape.
Take a look at this simple test render we took :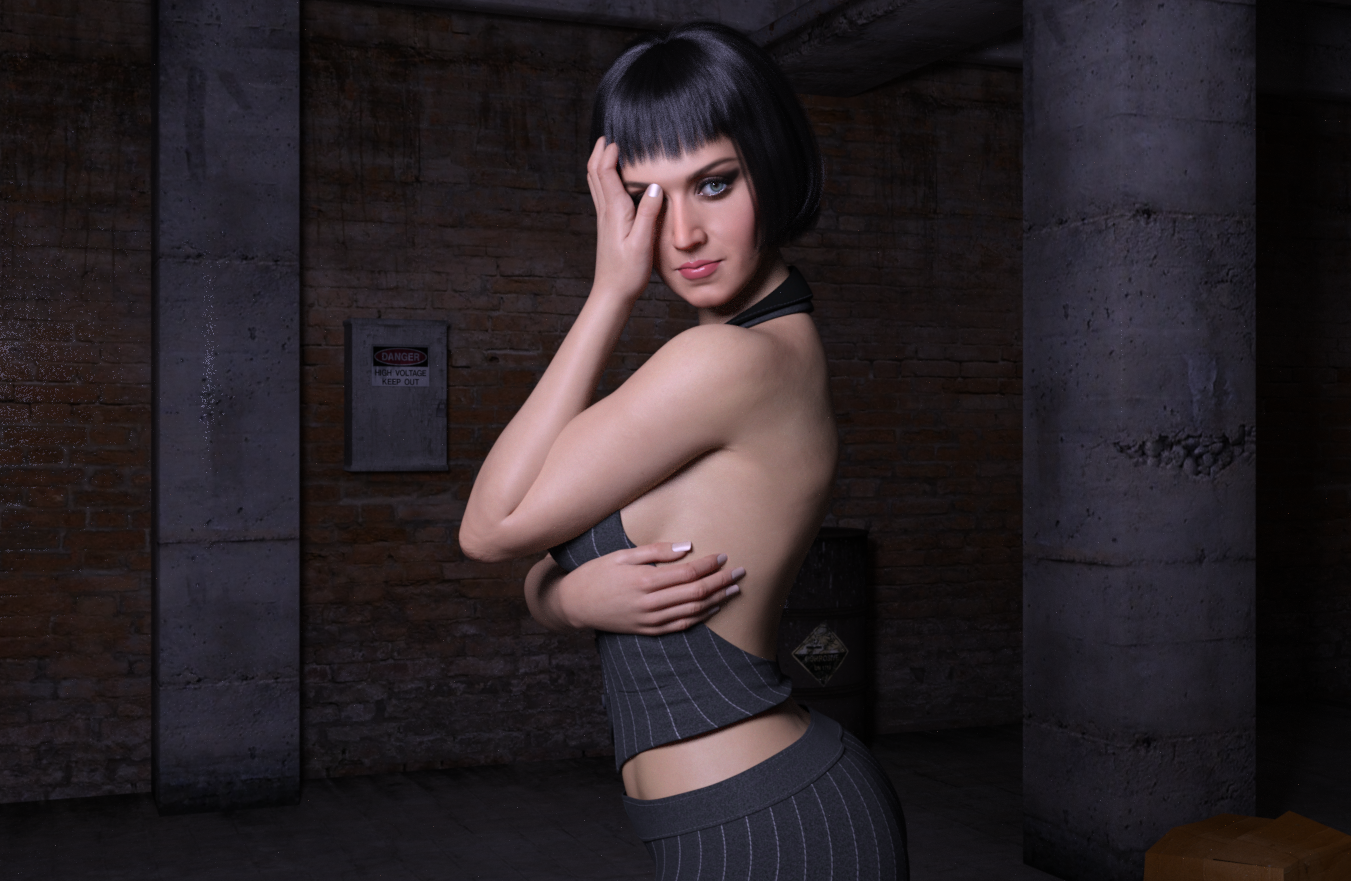 The character rendered ultra fast and looks incredible!  Our website compresses images so you are actually seeing slightly less detail here than we see in the original image. This character uses the Genesis 8 Female Head and Body morphs. If you haven't yet got these essential packs you can check the head pack out here. Here is the Body. They really are essential to give you full control over your characters shapes!
Have fun with V3D Nicole and share your art with us! We will include more preview images in the Pixelsizzle Gallery. If you haven't checked it out yet, stop by!
Includes
Shape Presets
Includes seperate head and full body morphs. Optiona Naval and Nipples morph. Custom lashes and a Real Iris morph.
Materials
Full Iray materials. 4 eye colors and 2 lashes. Additionally has 6 lip colors and 5 full makeup options.
Licence
Unless stated on Daz3d.com, Renderosity.com or other vendor sites, this character is in no way endorsed or affiliated with any person/s named on this page. To clarify, the daz 3d celebrity comparison has been made for parody and entertainment purposes only. Furthermore please check vendors site for full licence details. For more daz celebrity series characters check out the links below.
Additional Requirements
As always for full details please check vendors site.
Other daz3d celebrity lookalikes