Prixi For Genesis 8 Female – Daz Celebrity
Daz Celebrity 3D Model
Prixi for Genesis 8 Female is an incredible new creation by Spows and Daz Originals. She looks incredibly glamourous so we just had to try her out with the dForce On Stage Outfit and Poses for Genesis 8 Female.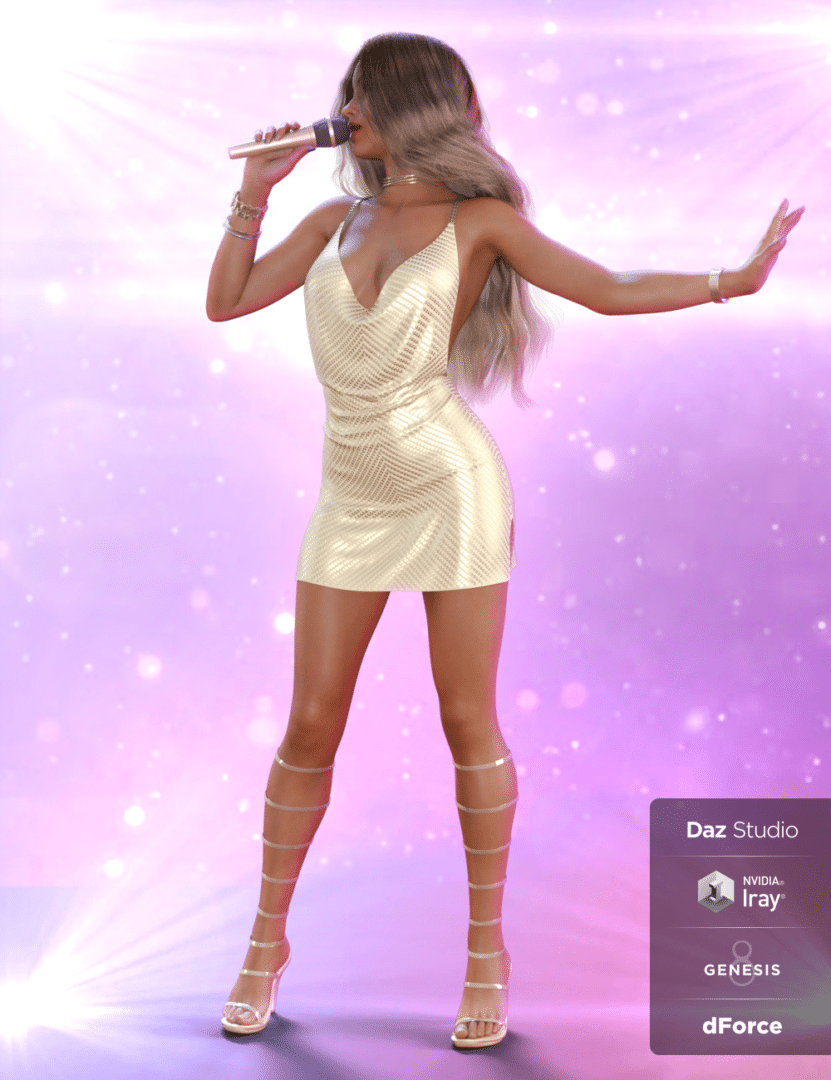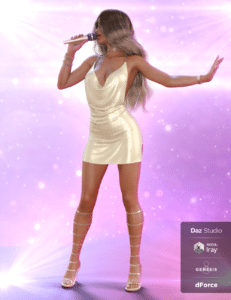 The results were spectacular! She includes a beautiful dark skin material and several makeup options to enhance her look. These also work great in fantasy renders. However you wish to use her, please leave a comment below and share your artwork.
Includes
Shape Presets
Prixi For Genesis 8 Female includes a full g8f character preset. Also includes seperate head and body morphs and a navel morph.
Materials
This daz studio character includes2 eyelash materials, 7 eyes, 16 lips options, 12 makeups and 8 nail textures.
Licence
Unless stated on Daz3d.com, Renderosity.com or other vendor sites, this character is in no way endorsed or affiliated with any person/s named on this page. To clarify, the celebrity comparison has been made for parody and entertainment purposes only. Furthermore please check vendors site for full licence details.
Additional Requirements
For full details please check vendors site.
Other 3D Models