KrashWerks LILLY for Genesis 8 Female
Daz Celebrity 3D Model
Are you looking for a versatile and visually stunning 3D character to grace your digital artwork? Look no further! KrashWerks LILLY for Genesis 8 Female is here to save the day.  We reviewed KrashWerks ELSIE previously and liked the effort the artist made.  You can take a look at the review here.  Otherwise continue reading to learn more about Lilly.
Materials
KrashWerks LILLY for Genesis 8 Female comes packed with a wide array of material options that allow users to create unique and visually stunning renders. The package includes full Iray material presets, giving artists the flexibility to customize Lilly's appearance to their liking.
This includes 8 Iray Makeup Sets, available in separate sets for Brows and No Brows, offering a diverse range of styles to suit any scene or concept. Additionally, she comes with 8 Iray Eye Shaders, providing a beautiful selection of eye colors to make her character even more captivating.
When it comes to nails and lips, Lilly doesn't disappoint. The package includes 8 Iray Nail Shaders, complete with Gloss Off/On options to adjust the level of shine, and 8 Iray Lip Shaders that provide four distinct gloss levels to create the perfect pout.
Shaping
LILLY for Genesis 8 Female boasts an array of versatile shaping choices that enable users to fine-tune her appearance to their individual preferences. The shaping presets incorporate a blend of realism and stylization, making Lilly adaptable to various scenarios and artistic visions.
The package includes a Full Character Shape preset that. Additionally, separate Head and Body Shape presets are available for those who wish to mix and match Lilly's features with other characters in their library.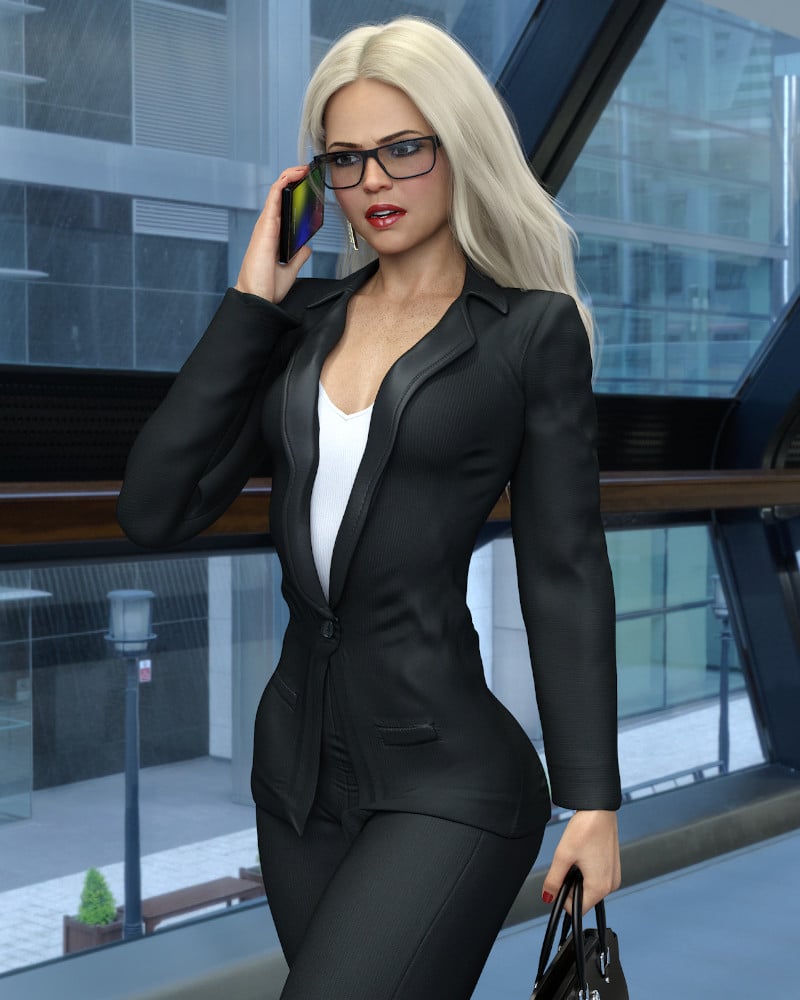 Lilly also comes with a custom Eyelash Length Morph Preset, allowing artists to adjust her eyelash length to achieve the desired effect, whether it's a natural look or a more dramatic style. This morph preset adds an extra layer of customization to Lilly's overall appearance.
With these numerous shaping options, users can create a multitude of character variations, making Lilly for Genesis 8 Female an invaluable addition to any 3D artist's toolkit.
Licence
Unless stated on Daz3d.com, Renderosity.com or other vendor sites, this character is in no way endorsed or affiliated with any person/s named on this page. To clarify, the celebrity comparison has been made for parody and entertainment purposes only. Furthermore please check vendors site for full licence details.
What can this model be used for
With her lifelike features and diverse customization options, Lilly is versatile enough for any project.  Her youthful appearance will also appeal to younger audiences. This makes her perfect for graphic novels and digital art targeted at a younger age group.  
Comparison to Similar Characters
Compared to other 3D character models in the market, Lilly stands out due to her high-quality materials, comprehensive customization options, and the attention to detail in her shaping. While other models may offer similar features, Lilly's extensive material presets and striking visual appearance make her a standout choice for any digital artist.
Our Rating
Level of Detail: 9/10
Render Speed: 8/10
Additional Features: 9/10
KrashWerks LILLY for Genesis 8 Female

– Overall

In conclusion, KrashWerks LILLY for Genesis 8 Female is an impressive and versatile 3D character model. With her exceptional materials, intricate shaping, and extensive customization options, she is the perfect addition to any digital artist's toolkit. If you're in search of a character who can take on any role, look no further than LILLY – she's ready for her close-up!