Erik for M4
Daz Celebrity 3D Model
Erik for M4 is an aged 3D character with an appealing likeness.  This character has been created by the artists henrika_amanda and ProFotograf over at Renderosity.  They have also produced a few other interesting characters that we will be reviewing in the near future. We particularly like their work on Charles for M4 who is the perfect compliment to Erik.  Please read on to learn more about this "magnetic" character!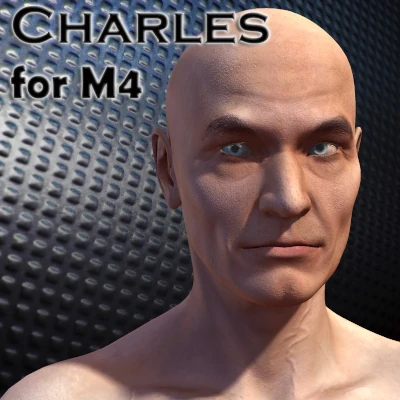 Materials
This character comes with full material sets including a special shader for Poser users.  Daz studio users have their own material set that excludes the shader but looks good when rendered with Iray.  There are also a set of 6 eye colors and also anatomical materials for artists that need them.  The materials are nicely detailed for a character from the M4 generation,  and contains a displacement map for vascularity.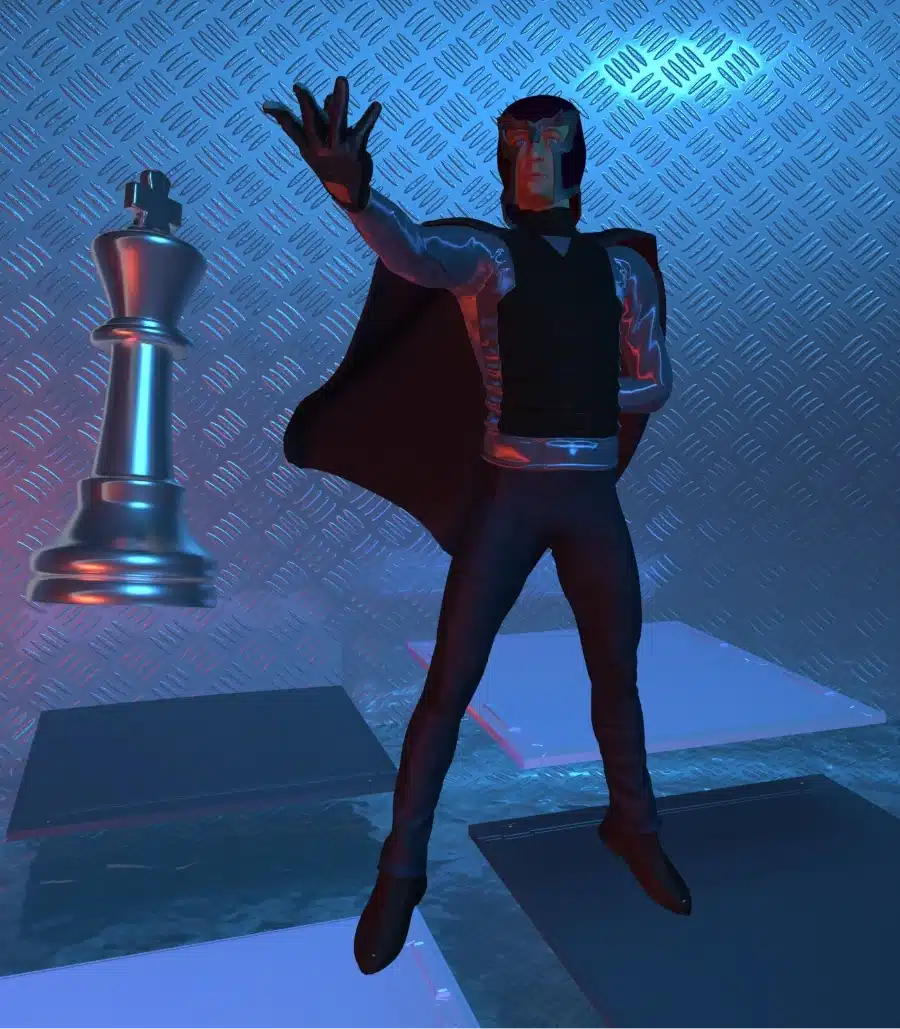 Shaping
This character includes the custom character morph and an anatomical pose file.  The artists have created an original likeness that may be familiar to fans of mutant superhero movies! The face is well sculpted and the body shape makes the character stand out. Erik for M4 requires Michael 4 shapes++ in addition  to the Michael 4 Base character. The ReadMe file states that this character may use assets from the following merchant resources:
Angela3D Merchant Eyes Kit by Angela 3D 
M4 Merchant Resource by Henrika & Profotograf
These resources are quite old now and we can no longer find links to them on the web but you may wish to contact the artists over at Renderosity should you need more details.
Licence
Unless stated on Daz3d.com, Renderosity.com or other vendor sites, this character is in no way endorsed or affiliated with any person/s named on this page. To clarify, the celebrity comparison has been made for parody and entertainment purposes only. Furthermore please check vendors site for full licence details.
What can this model be used for
This character can fit almost any genre from fantasy to Sci-Fi.  The aged look and familiar likeness will appeal to audiences and instantly create a connection.  One of our users created a series of superhero comic renders using Erik for M4.  The results were fantastic when rendered in Daz Studio with Iray and some basic lighting. For more licence details please enquire over at renderosity.  If you would like to see more art featuring characters from the database, head over to our Gallery page.
Comparison to Similar Characters
There was only one other close competitor that had a similar likeness for Daz Studio users:
https://www.cgbytes.com/store/sku/46139_Erik-2-0-for-M4
We did find newer characters that were designed mainly for 3D printing and 3DS Max.  This makes Erik a worthy addition to your character library despite the age of the Michael 4 generation.  Do you know of any newer characters that have a similar look?  Please leave a comment below!
Our Rating
Level of Detail: 8/10
Render Speed: 9/10
Additional Features: 8/10

Erik for M4 by adamthwaites – Overall
This character has only one other close competitor designed specifically for Daz Studio.  Their are newer more realistic characters available for 3D printing and other 3D applications such as Maya and 3DS Max.  But for Daz users this is a great character with a nicely detailed texture and fast render time.
Happy Rendering!