David10 for G8M – Daz Celebrity
Daz Celebrity 3D Model
David10 for G8M is a nice freebie available at Renderosity. This is a character preset that can be used in Daz Studio along with Edward 8's materials. Additionally if you want to achieve the look in the promo image you can use Super Natural Brows for G8M with the Shape Preset of SNB G8M Style 33. The hair uses CC Beard Boss for the side burns along with Tousled Hair.
If you haven't already used the CC Beard Boss pack it is a whole lot of fun! You will find a ton of facial hair morphs included to give your characters any look you want.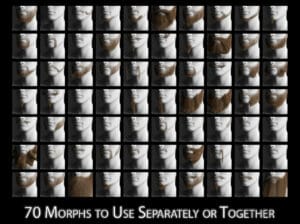 Check it out now and as always, happy rendering.
Includes
Shape Presets
Custom shaping preset for Genesis 8 Male.
Materials
No materials included but Edward 8's material work well.
Licence
Unless stated on Daz3d.com, Renderosity.com or other vendor sites, this character is in no way endorsed or affiliated with any person/s named on this page. To clarify, the celebrity comparison has been made for parody and entertainment purposes only. Furthermore please check vendors site for full licence details.
Additional Requirements
Genesis 8 Female Body Morphs
As always for full details please check vendors site.
Other 3D Models