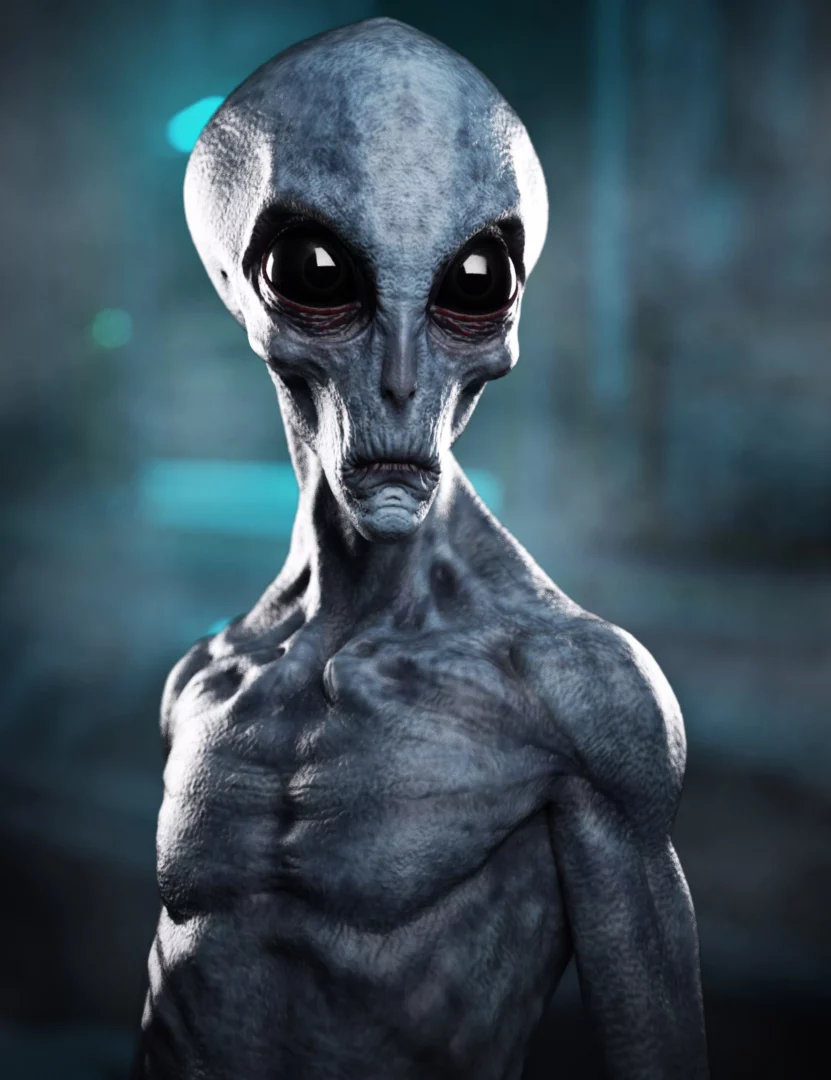 Greylien HD for Genesis 8 Male is one of the creepiest and realistic alien characters we have come across for Daz Studio. Ever since the Roswell incident in New Mexico happened, people have been fascinated with stories of alien conspiracies. After several decades of theories and speculations, some people have come to believe that these creatures are in fact real.
Greylien Invasion!
If you already know the story you can ignore this paragraph! For everyone else, the Roswell incident is one of the most discussed conspiracy theories in modern history. The incident happened in 1947. Apparently an unidentified object crashed on a ranch in Roswell County, New Mexico. Rumours started to spread that the government was responsible for hiding something related to this event. However no official explanation was provided. These rumours were fuelled by reports of military personnel recovering materials from the scene. These were then loaded onto unmarked trucks. Shortly after, it became clear that a UFO had crashed and three small alien bodies were recovered. Allegedly, one of these aliens survived the crash and was taken back to a research facility where he died from his injuries days later.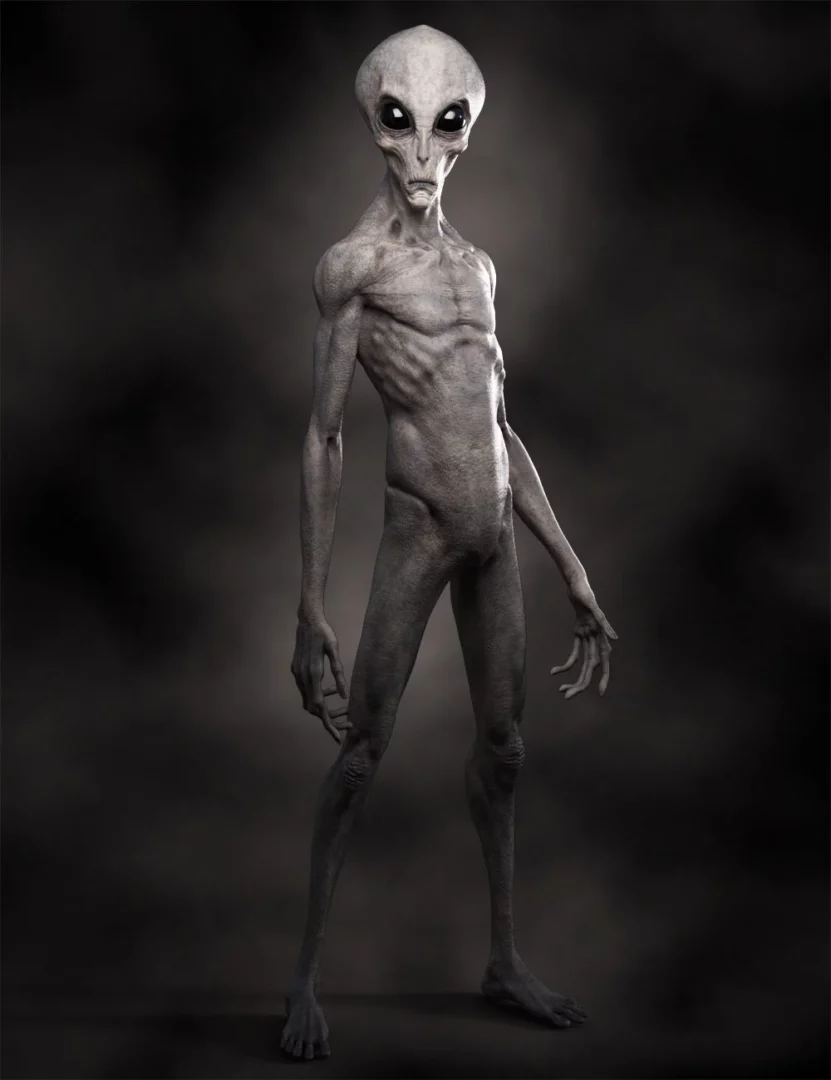 The most common depiction in pop culture has become a stylized form of alien. They are usually shown as grey with a large head. They also have large black eyes and a small mouth and nose.
Greylien HD for Genesis 8 Male From Daz3D!
Greylien HD for Genesis 8 Male definitely veers on the creepier side of aliens that we have encountered in the Daz3D store! This character is has a thin body frame and arms that go below the knees. You could definitely imagine your other daz characters being abducted and experimented on by this creepy being.
Greylien HD for Genesis 8 Male comes with Daz Studio Iray materials in a variety of colors so you can quickly get started rendering your favorite scenes and backgrounds. The promo photos showcase a nice example of what you can quickly achieve with Daz Studio's powerful rendering tools. This character is perfect for scifi and science fiction themed renders.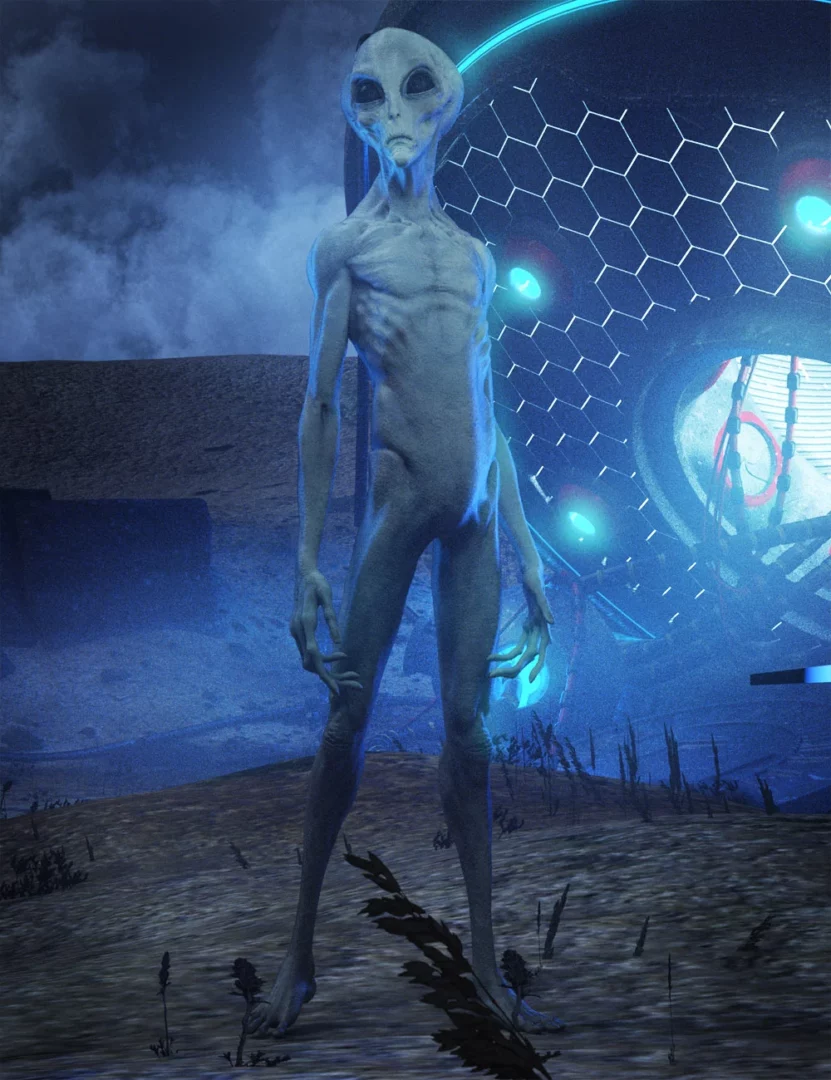 You can click the image above to go directly to Greylien HD for Genesis 8 Male at the Daz3D store.
Don't forget to check out our other great content on this site, including tutorials, tips and tricks as well as a comprehensive directory of resources for your favorite 3D Software.