Who doesn't want an android in their life? That's right, no one. This article aims to bring the most realistic Daz3D Androids to your computer screen. Androids, are purely robotic and artificial looking creatures that look remarkably human-like. They have been a staple in science fiction movies for decades and now you can bring them home.
Daz3D Androids come in all shapes, sizes, colors, and genders. Some are more human looking than others but each can bring a different quality to your 3d projects. Fun Fact: The term Android comes from the Greek word andros meaning "man" and eides meaning "form".
What is the purpose of an android? People use Androids for a variety of reasons such as companionship, labor, and scientific research/experimentation.
We can't wait to see how you use these androids in your 3D art or games, enjoy the article!
1. LIFE Android 2.0 for Genesis 8.1 Male and Female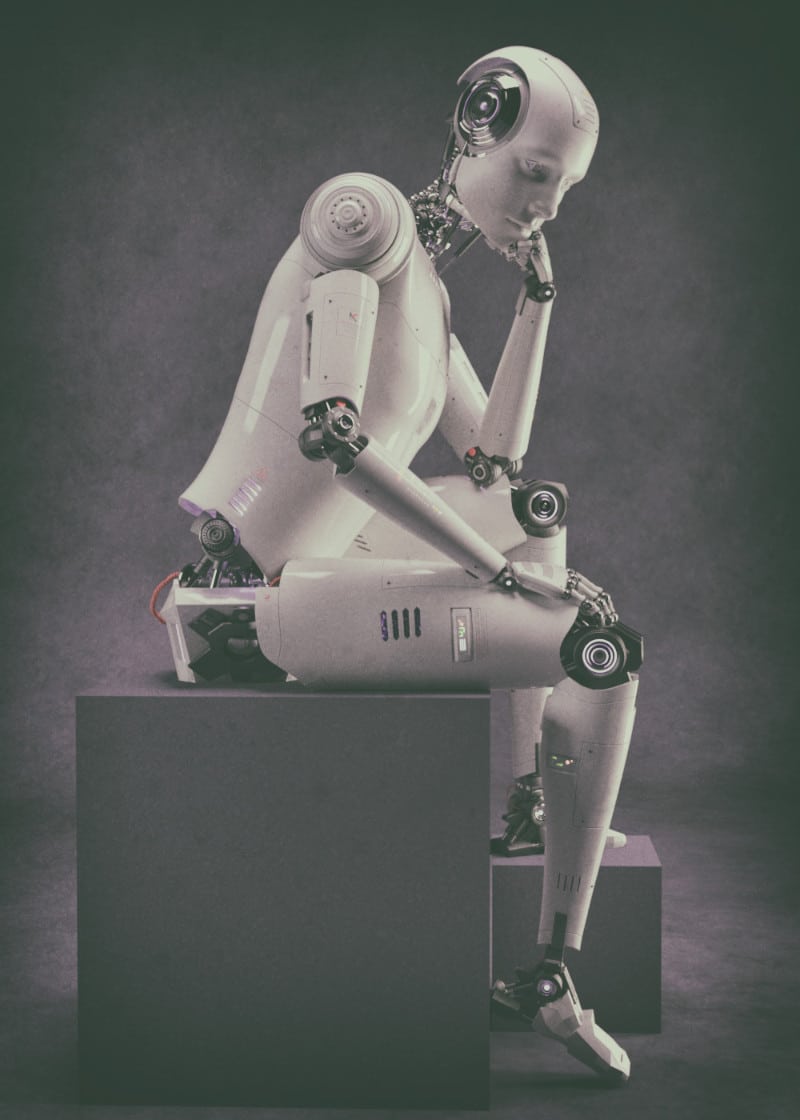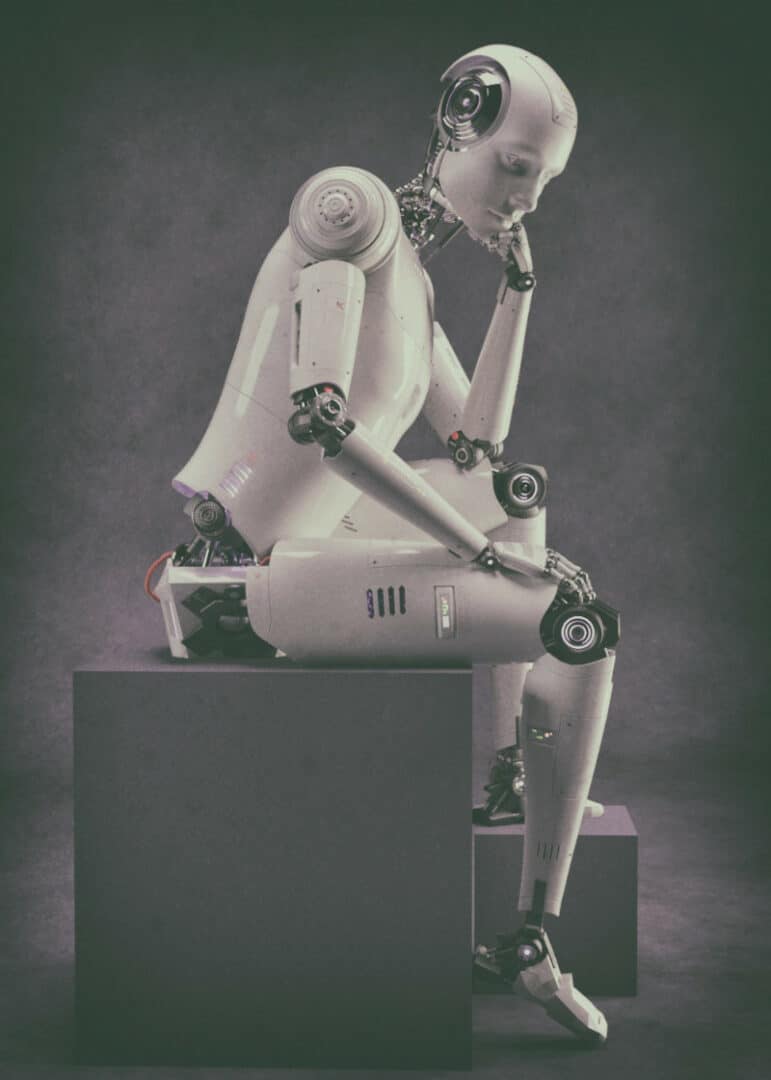 Looking to populate your intergalactic 3D sci-fi escapades with some robot buddies? Look no further than "The Philosopher's LIFE Android 2.0 for Genesis 8.1 Male". This isn't just any android. Oh no! This is an android that can do things that would make even the most advanced toaster green with envy!
First off, the level of customization is mind-boggling. You can dress this android up in a rainbow of colors, from a chill, zen green to a feisty, I-mean-business red. The lighting system is displayed throughout the model. You can even add hair to your android if you want it to rock a 70's disco look. It's like having a high-tech Barbie doll!
When it comes to compatibility with other 3d software, the Daz bridges all work great. You will be able to easily transfer LIFE Android between Blender, Maya or Unity. Depending on your needs, we would highly recommend the interactive licence for this guy, as he would look great in a video game.
There are a range of superb addons too. We're talking SubDermal Circuits that make your android look like it just stepped off a Daft Punk music video. Holo Shield Armour that would make even a Star Trek force field look outdated. And Uniforms? Well, whether your android is serving up Martian martinis or doing some moon rock mining, it's got the right threads for the job.
Room for improvement? Well, sure. Maybe they could add a function where it makes you an intergalactic coffee or sings lullabies in binary. And a '3D Modeling for Dummies' guide might be helpful for the earthlings among us.
Female daz3d android
There is also a female version of this daz3d android. Just as her male counterpart, this ladybot is crammed full of features, customizable to your heart's content with a kaleidoscope of body colors and light options. She can handle expressions, poses, attachments, and also has the option to sport a head of hair if you need her to.
So, buckle up and prepare for takeoff, because with LIFE Android 2.0 for Genesis 8.1 Male and Female, your sci-fi adventures are about to go zero-gravity!
RATING: 4.5 out of 5 stars (minus 0.5 for not being able to do my laundry).
2. SED10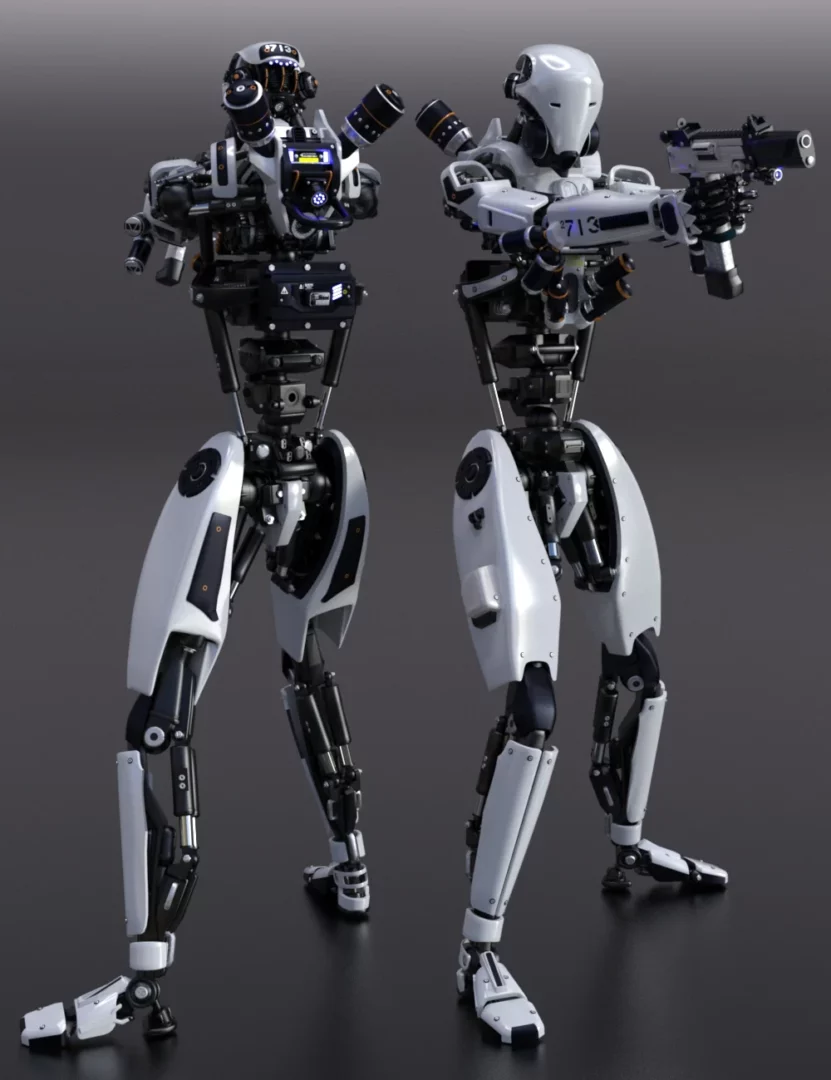 SED10 is a Security Enforcement Droid and one of the most advanced in its line.
This model, like many other androids, was created to provide security and aid in enforcing justice. Many issues were addressed with this droid such as: 1) Can function on very little energy 2) Advanced 3D audio system 3) No blind spots 4) Multiple scanning protocols 5) Dynamic response 6) Limited self learning abilities (adapts to commonly faced decisions/situations).
Sed10 is highly realistic daz3d android and is compatible with all Genesis 8 content. This will make any sci fi themed render look awesome! Also features a dirty paintjob that looks great when rendered with iray.
3. L4N4 HD Morph for Genesis 8 Females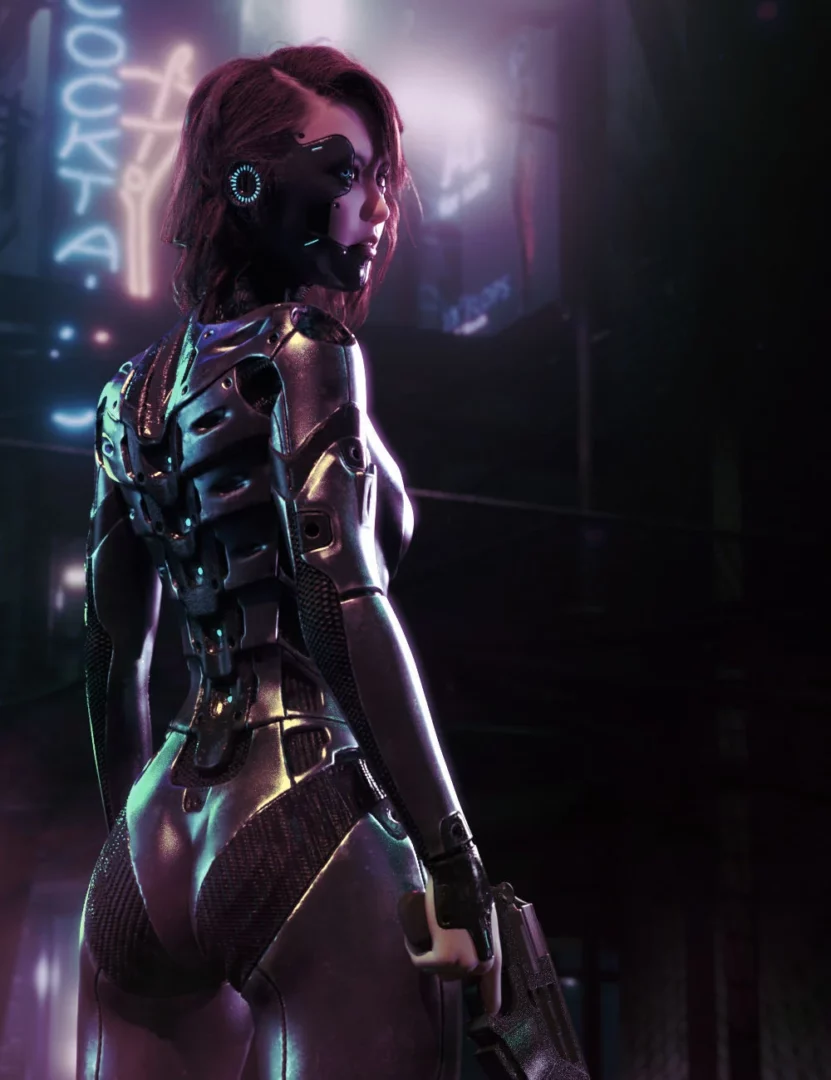 L4N4 is a fembot, one of the most advanced android models, with an unmatched level of realism. This model comes complete with several apps that allow for many different activities. Apps include: 1) Voice 2) Social Interaction 3) Behavioral analysis 4) Health monitoring 5) Security 6) Communication.
L4N4 HD Morph for Genesis 8 Females is a highly accurate and detailed Daz3d android model. This high resolution morph will work on Genesis 8. L4N4 has a flawless finish that makes it cope well with any background or setting. It comes with 100 material presets so you can make her fit any scene you can imagine!
The possibilities for this android are endless and we can't wait to see what you create with her. So start your render now!
4. dForce Betty Bot 6000 Outfit for Genesis 8 and 8.1 Females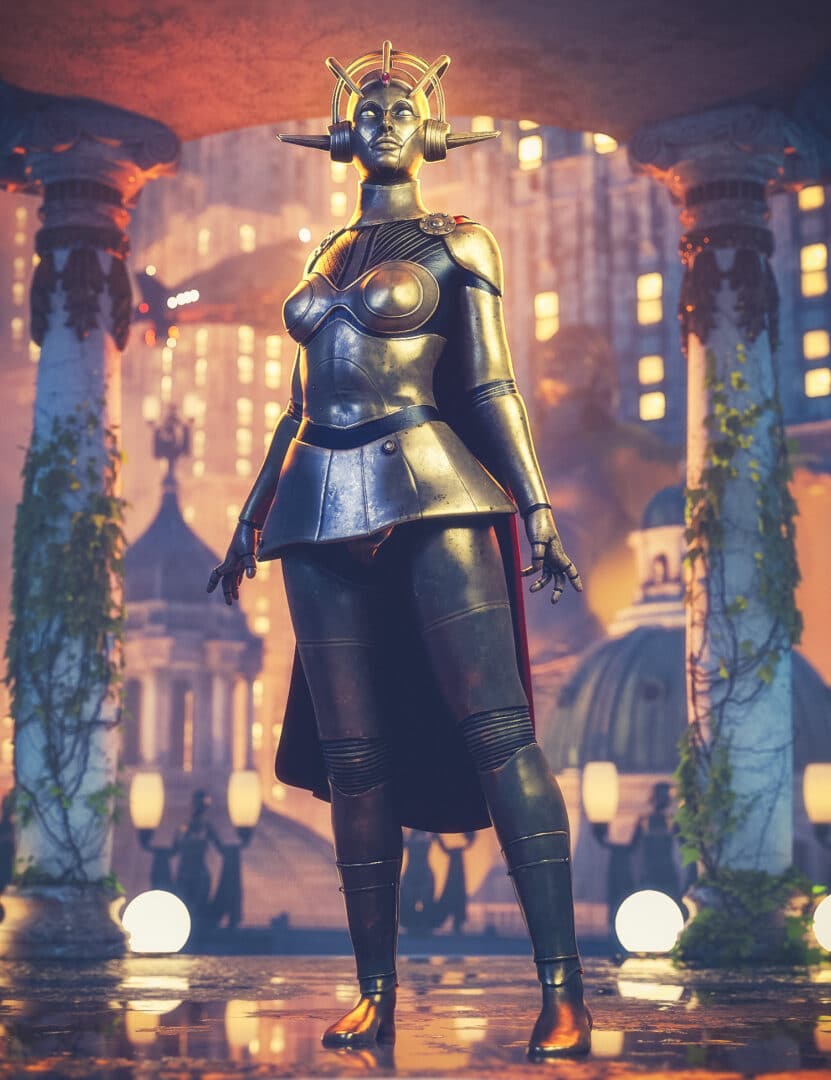 dForce Betty Bot 6000 Outfit for Genesis 8 and 8.1 Females can transform your G8F characters into robotic versions of themselves. This android has a much more classic look than L4N4. Her look is very sleek and dangerous looking, ready to rock any scene you put her in. The cape gives her a classic scifi look that works great with dForce, as the name implies!
dForce Betty Bot comes with high quality texture maps so your characters have a realistic shine and metallic feel.
The best part is that this outfit works on many G8F characters and shapes. So you have the choice to use any of your favorite females with dForce Betty Bot 6000 Outfit for Genesis 8 Females.
5. DA-15Y Lvl 4 HD Morph for Genesis 8 Female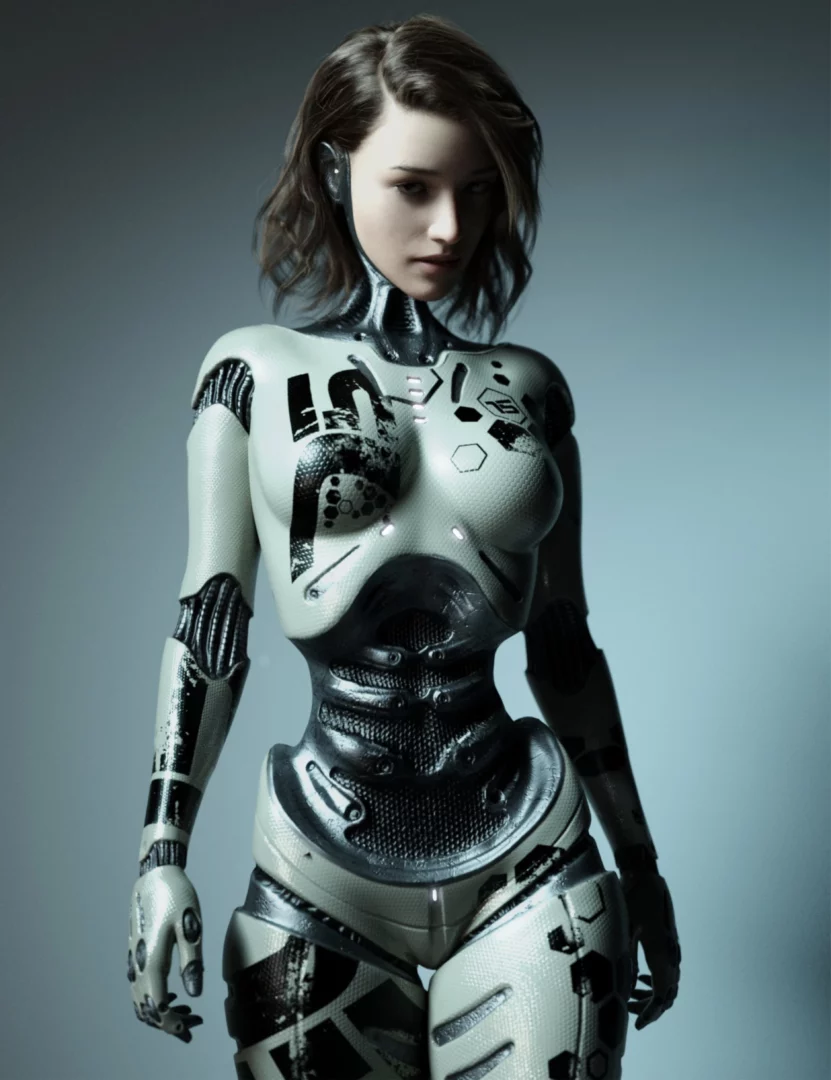 DA-15Y is designed to serve, protect and work with humans. This daz3d android is the most advanced android in its line. It is built with the most advanced bioelectric and cybernetic technology. She will fit into any scifi world with presets that include: 1) Gloss 2) Worn 3) Battle damaged 4) Synthetic skin 5) Clean.
This model has 172 material presets to help you create an infinite number of designs for your fembot. DA-15Y Lvl 4 HD Morph comes with advanced texture maps that are highly detailed and perfectly mapped to DAZ Studio's UV layout system. This ensures that no detail is lost during the rendering process, making it easy to produce beautiful renders of your character.
DA-15Y is a highly realistic and detailed android that will have no problem fitting into any sci fi themed render you can think of. The possibilities are endless with this amazing model.
Start working with DA-15Y today!
6. Cyborg Generation 8 Female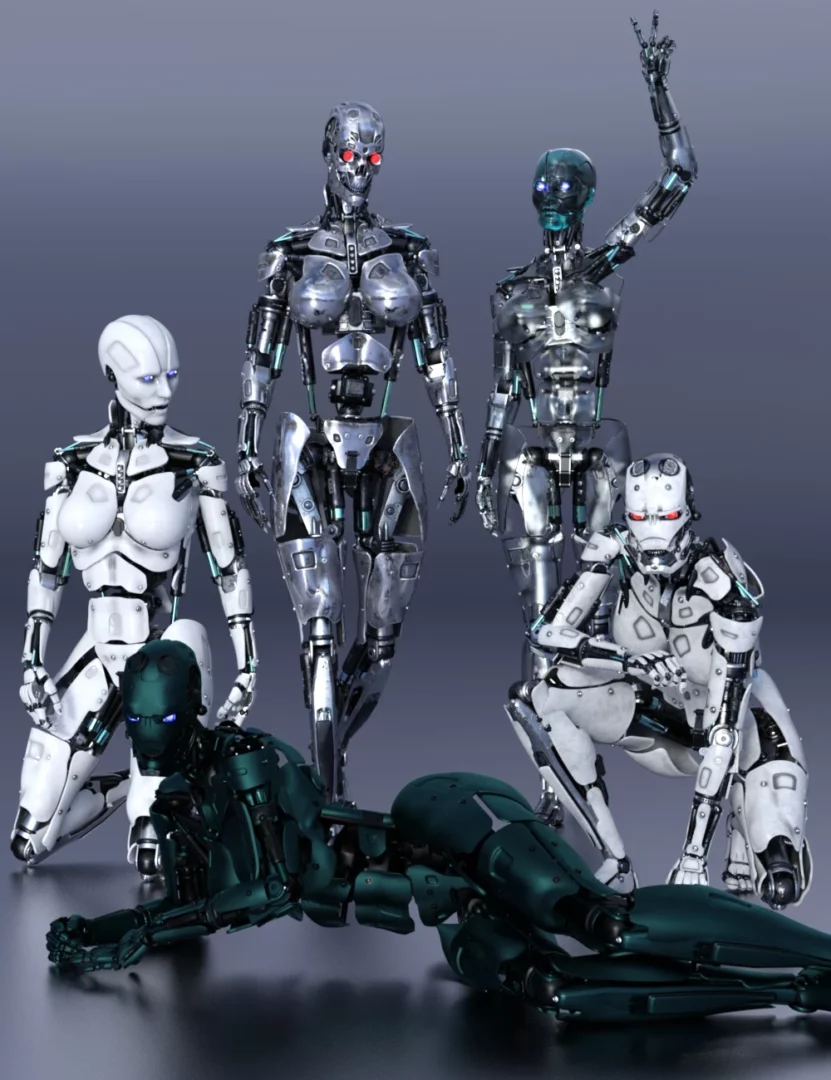 The artist DzFire, created this incredible, highly realistic and detailed model with a lot of attention to detail. This means that if you're looking for the latest in character design this is the package for you! With her multiple face shapes, perfect texture maps, and many customizable parts you can create the android of your dreams. We personally love the T800 looking glowing eyes!
Whether you want to give your character a classic sci fi look or something more modern, this model has everything you need. With her many presets, you can create practically any cybernetic female! This is the perfect package for game development and 3D animation of all types.
Cyborg Generation 8 Female will fit into any scifi world.
7. Aura for Genesis 8 Female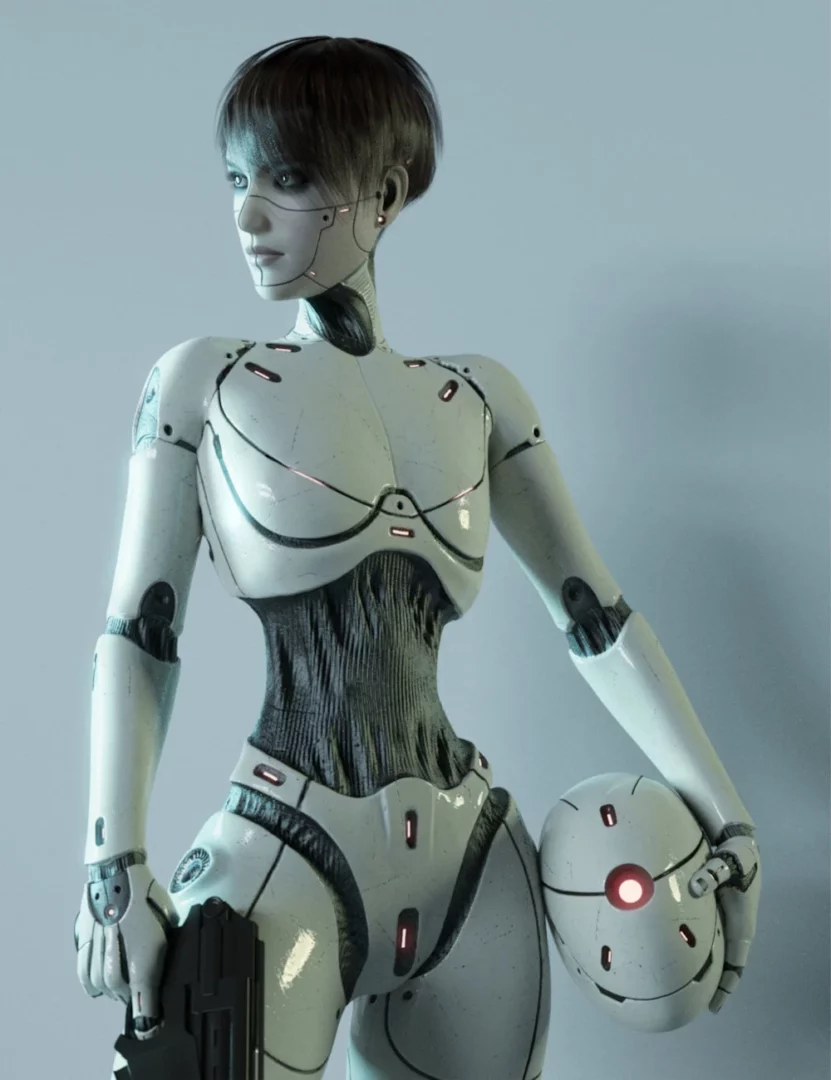 Looking for the perfect fembot model to add to your scifi renders? Look no further than Aura! This incredible, complex model comes with 74 material presets to assist you in creating your own Fembot/Gynoid/Android. Whether she is your favorite android or you need a new addition to your cyber squad, Aura is ready to get to work for you.
With her painstakingly detailed texture maps and multiple presets, Aura will fit into any scene you can imagine! Aura makes any time period or sci-fi world she's dropped in look fantastic! This stunning model is built to last with advanced features that embody the next generation of fembots. One of our favourite features is the cool helmet thats included.
Get Aura today!
As a side note, you may have not heard the term gynoid before, we certainly hadn't before researching for this article! A gynoid can refer to a humanoid robot that is made to look female. There is a nice article on gynoids here: https://en.wikipedia.org/wiki/Gynoid.
8. Cyborg Generation 8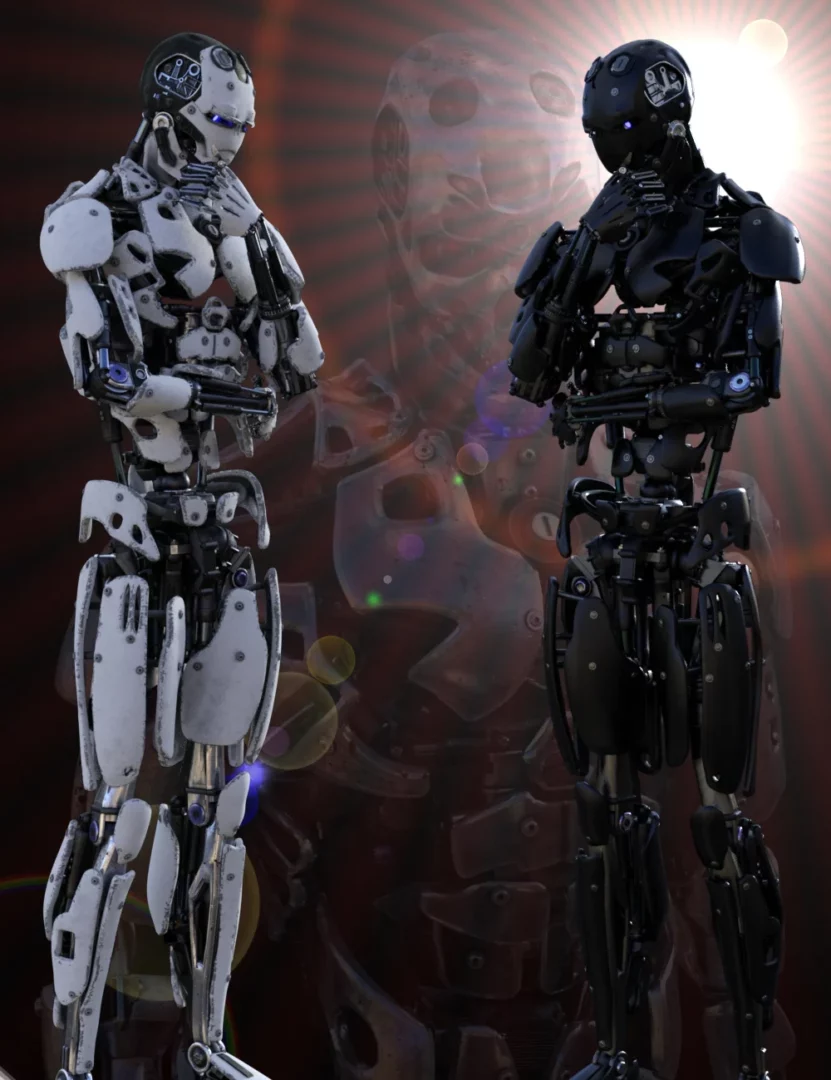 We have already reviewed Cyborg Generation 8 Female but here is the male version. The Cyborg Generation 8 is an advanced, highly detailed daz3d android model. This character has two iconic looks. This means it may appeal to game developers and 3D artists looking for great character design that will be familiar to their audiences. This model will fit into many scifi worlds and time periodw. With its detailed texture maps, customizable parts and multiple presets, you can create awesome android renders! As it is based on Genesis 8, your G8 pose library will work too!
Whether the enemy is organic or synthetic, this Android will get the job done!
9. GYN-02 for Genesis 8 Female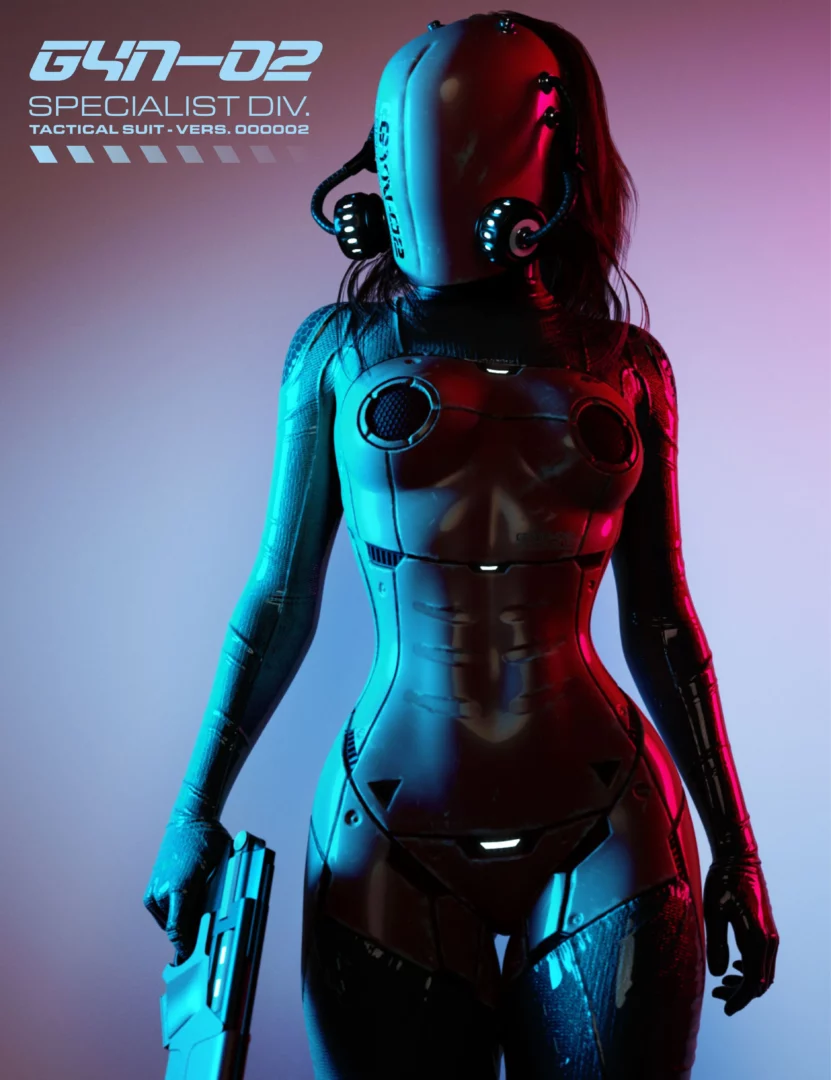 Warning! Human Android Hybrid Alert! Please evacuate the area surrounding the Gynoid Nexus. This is not a drill!
Do you need to create some amazing gynoid characters for your 3d renders or game? Do you want them to be cool and modern looking? The GYN02 Android model may be able to help.
GYN-02 is a highly detailed, advanced scifi character for Daz 3D's Genesis 8 Female. This model has all the detail you'd expect from a 21st century female android. With 28 material presets and two Helmet options to choose from, the GYN – 02 will blend in perfectly to any sci-fi themed renders. Whether you need an android to fit into a futuristic military squad or just want a Fembot for your movie, this model can get the job done!
10. Mechtropolus for Genesis 8 Male
Alien uprising detected. Deploying Daz3d Android! Now that you have seen the Gynoids, let's look at Mechtropolus for Genesis 8 Male..
The Mechtropolus for Genesis 8 Male is a highly detailed, sci-fi Android character. This model was carefully designed to work with any poses and shapes made for Genesis 8 Male. With 10 Iray material presets included, you'll be able to create stunning renders quickly and easily. If your android needs an upgrade, Mechtropolus is ready to serve!
This modelfits into any scifi game or 3D scene that you want. It will work with your favorite poses and animation packages too. Be sure to check out the Mechtropolus for Genesis 8 Female too!
11. System 50 for Genesis 3 Female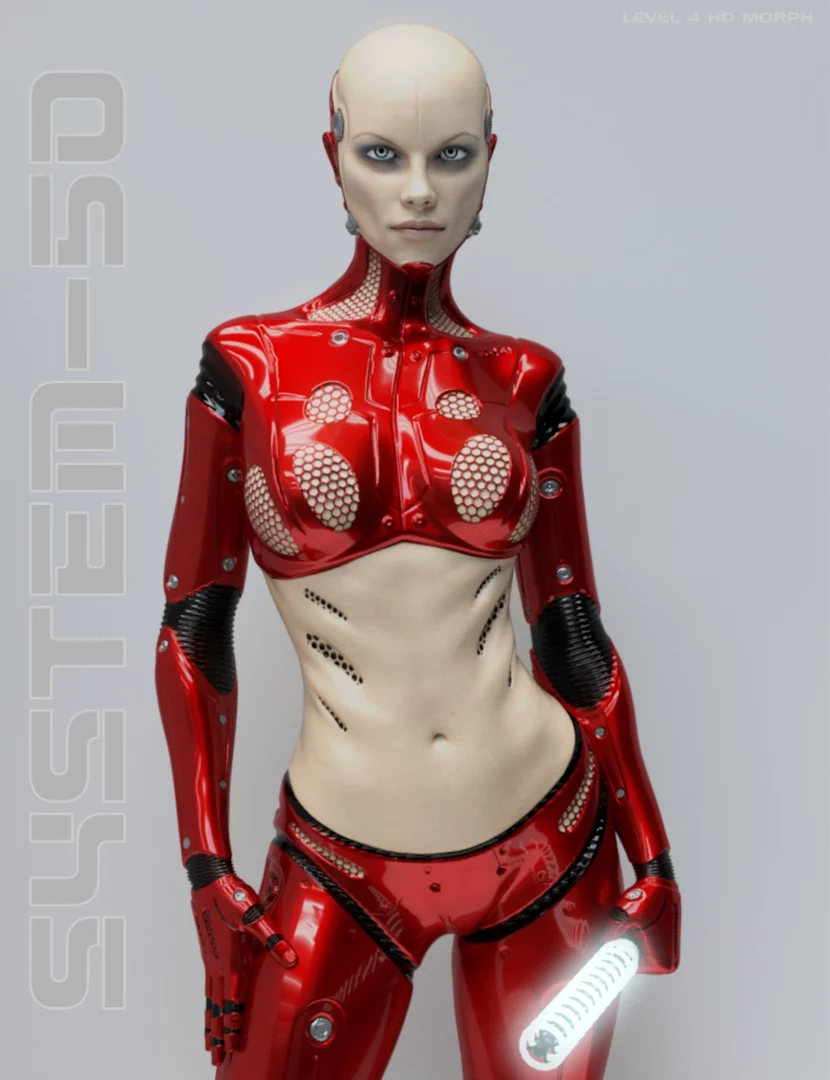 You need to create a sci-fi, steampunk world for your 3D renders but you don't like the look of the default Genesis 3 Female? Make her fit in with System 50! System 50 is sure to make the perfect android companion to any scifi character. Have her accompany your hero or menace your world. The possibilities are endless!
The artist specifically designed this amazing Android model for G3F and included multiple preset options! They also carefully crafted the textures and morphs to ensure this fembot blends in with your existing Genesis 3 Female library.
Androids are the realm of futuristic scifi worlds. Fittingly, they've upgraded System 50 for G3F with a saber weapon for your action scenes. This beautiful android is compatible with many of your favorite poses and animation packages too.
System 50 is a highly detailed, sculpted morph for Genesis 3 Female. With over 100 material presets, System 50 offers much versatility.
12. Female Future Borg for Genesis 8 Female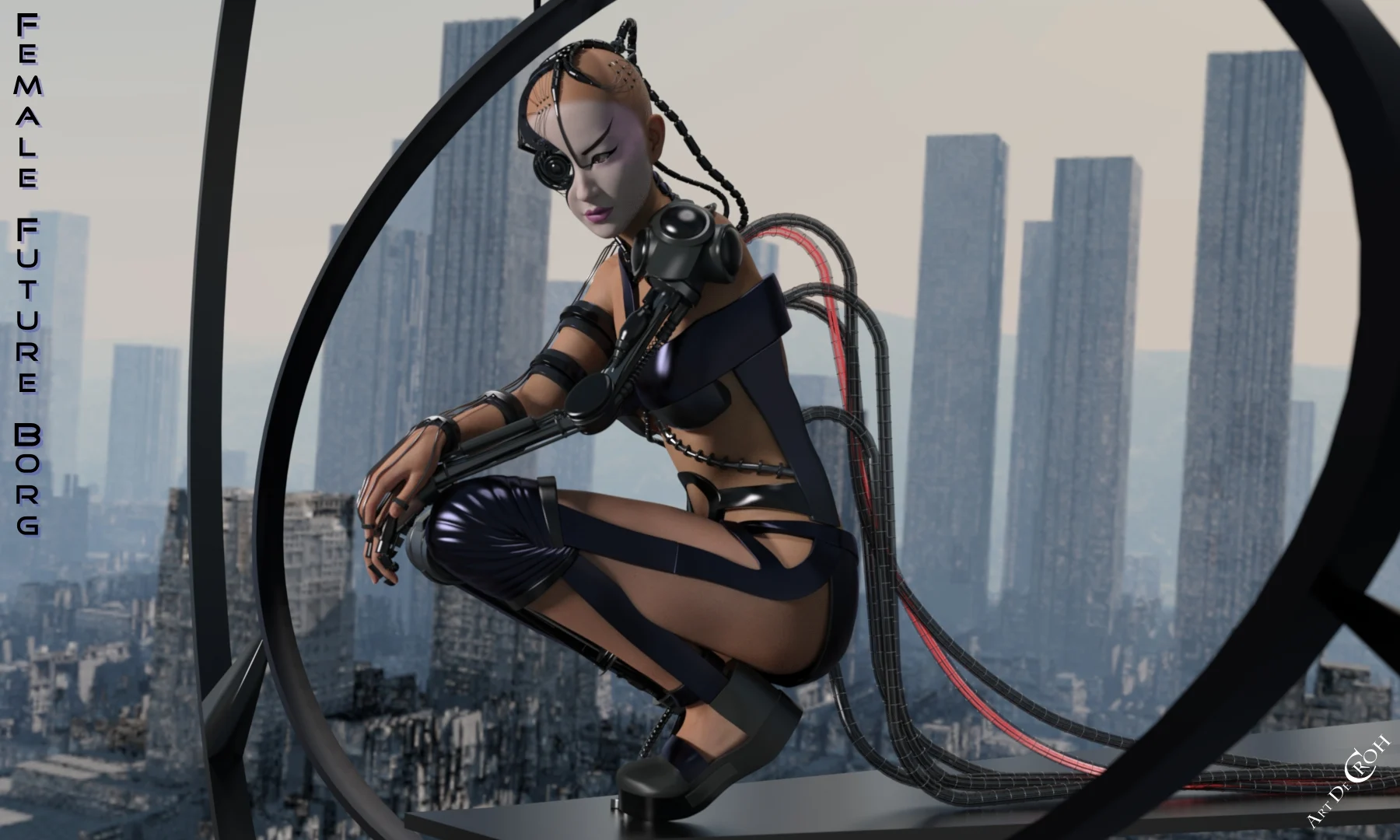 Are you ready for some intense android action? The "Assimilating Brain Unity" Lab presents the latest in organic and synthetic blending technology. The Female Future Borg is a highly detailed, sci-fi character for Daz 3D's Genesis 8 Female. It includes some unique features such as three cables to hook back into the mainframe. These additions offer your scifi project much more scope and help with storytelling.
The G8F Future Borg comes with over 1000 automatic helpers (JCMs and pJCMs) so your poses work flawlessly! This model also
This model has more than 1000 automatic helpers (JCMs and pJCMs) that will help you assemble it with ease.
The included JCMs allow you to pose entire body groups or just adjust individual body parts to your liking. It's all up to you! If you need more, you can also use this model's multiple "helper" morphs to create mind-blowing renders!
There are more than enough options here to create the perfect android for any scifi rendering or animation.
13. Build a Cyborg Bundle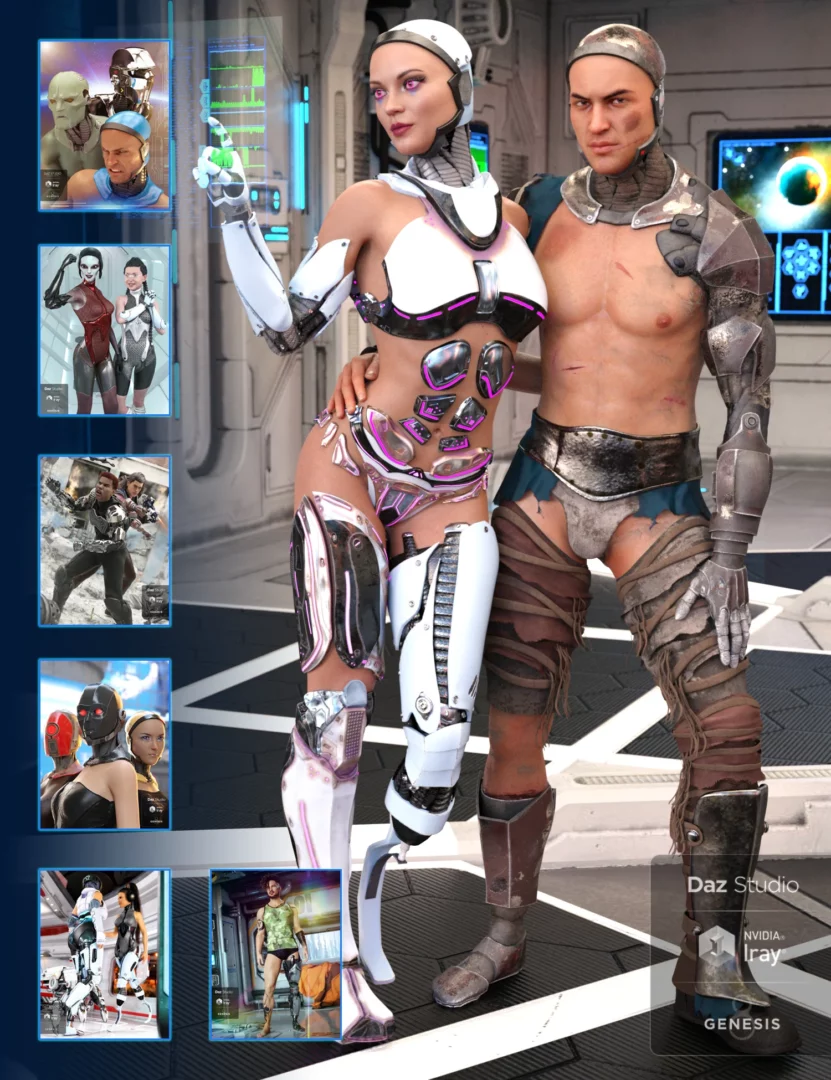 The Cyborg Bundle has everything you need to create the perfect cyborg. Designed for Daz 3D's Genesis 8 , these parts will fit on any G8 character with ease. The Cyborg Bundle actually consists of 6 seperate packs. These include custom cyborg options for arms, legs and heads.
Whether you need to make the robot squad or evil robot empire, this Cyborg Bundle will work for you! They designed these parts with versatility in mind. The cyborg limbs work with most clothing and accessory options. Furthermore they also fit on a large variety of poses for Genesis 8 Male or Female.
The Cyborg Bundle is a great way to add extra fun to your scenes! These parts will make characters stand out from the rest in any sci-fi world you build. Explore your creative capabilities to their fullest with this amazing bundle!
14. Robot X95A -Daz3D Android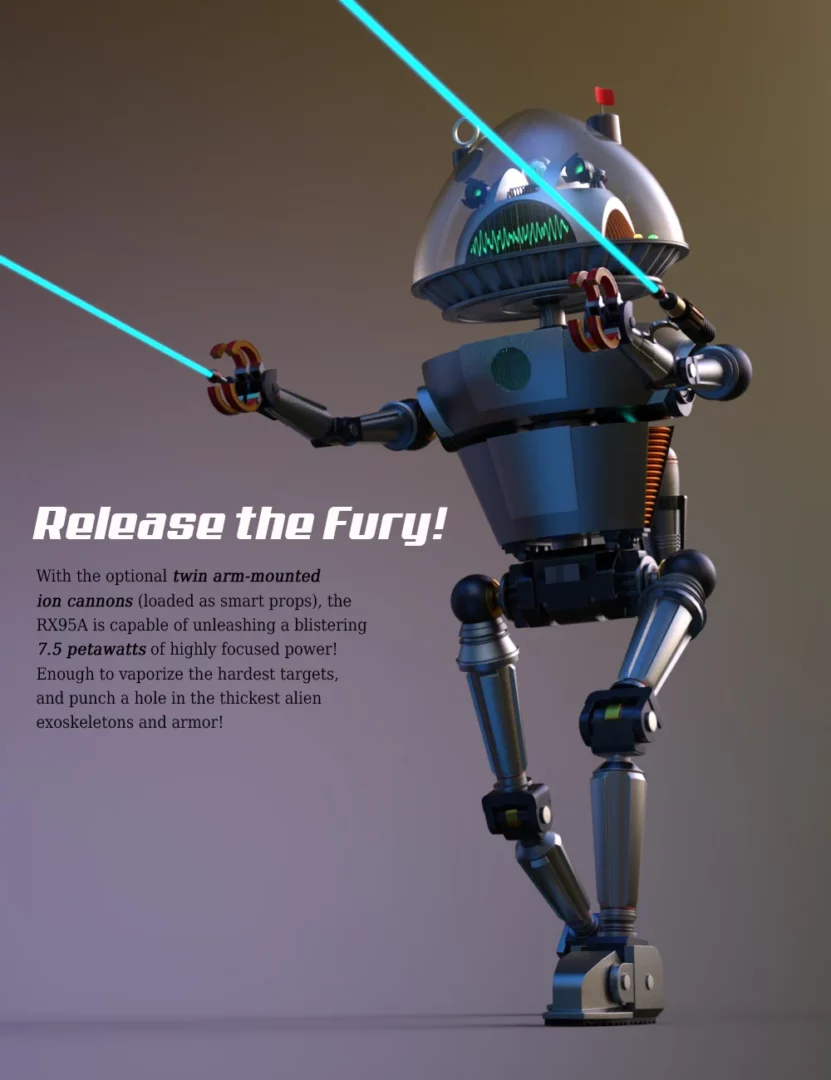 Our last daz3d android is a much more classic looking robot. He wouldn't look out of place in a 60's tv show or B-movie! Complete with flaling hook arms, he is all set for adventure! This android servant will do your bidding and much more.
The model X95A is nicely detailed. Also it includes some some cool features such as twin lasers and a working jet pack on his back! We also love the classic glass head with tiny brain!
The X95A is the perfect character for retro-future scifi projects. They built the X95A to last, and it possesses all the signature features of retro androids, including the iconic sine wave mouth on its classic dome!
Cant wait to see what you make with this so please share your 3d art.
Conclusion
In this article we have attempted to show you some of the best daz3d android models available. Whether your project is set in the far future or the present, we hope you find the android you need!
As always we want to know what you think. Which android model did you like best? Do you have any suggestions for future articles? We would love to hear from you!
Until next time… Happy Rendering!