Dogs are one of the most lovable pet animals on earth. We love them so much that we have made this article focused on dog 3d models you can use in Daz Studio . So if your game or project needs a dog 3d model, then our team has hand-picked these high quality assets to make your life easier. Check it out below!
If you are interested in 3d dogs you might want to check out our recent article on Wolves too!
1. Daz Dog 8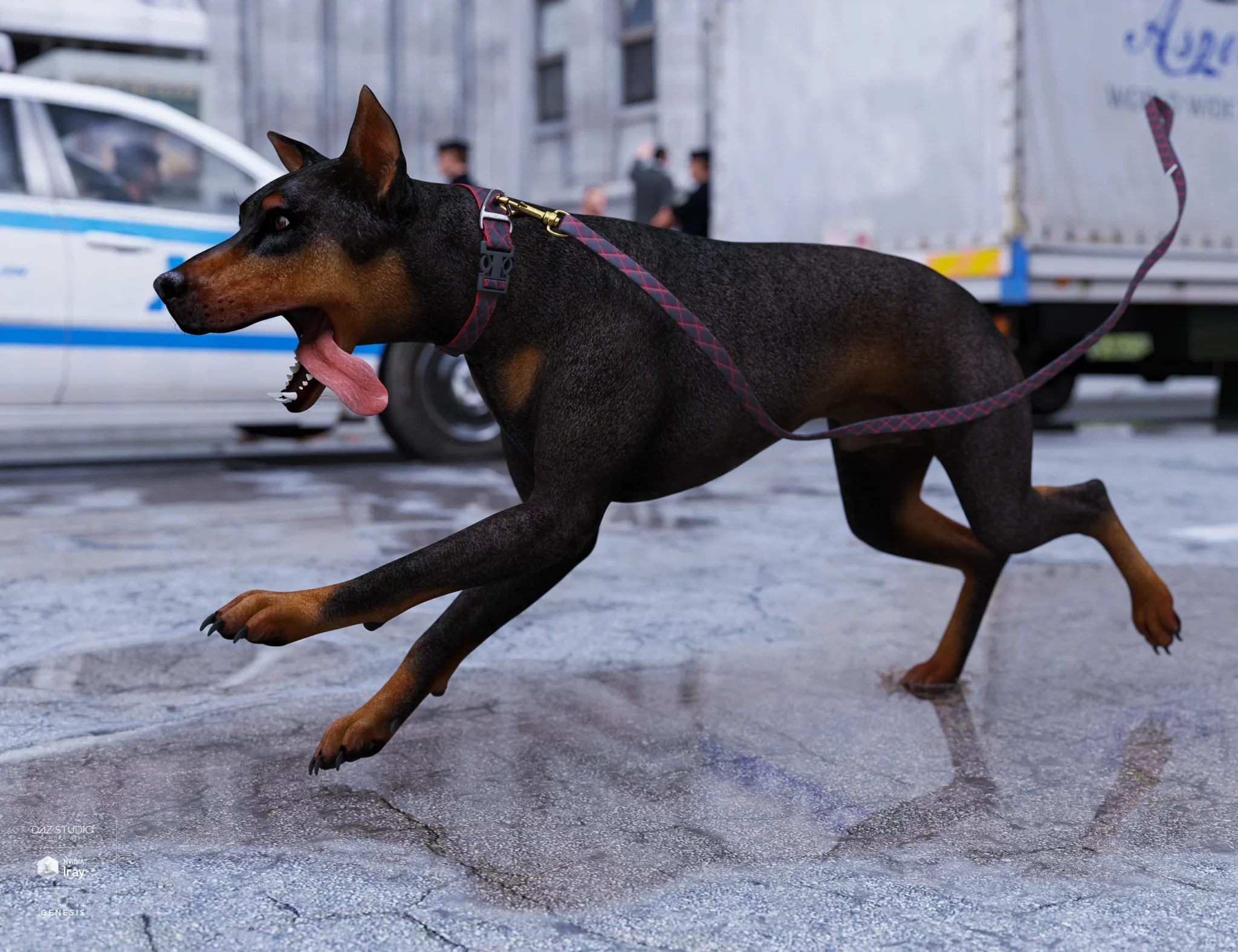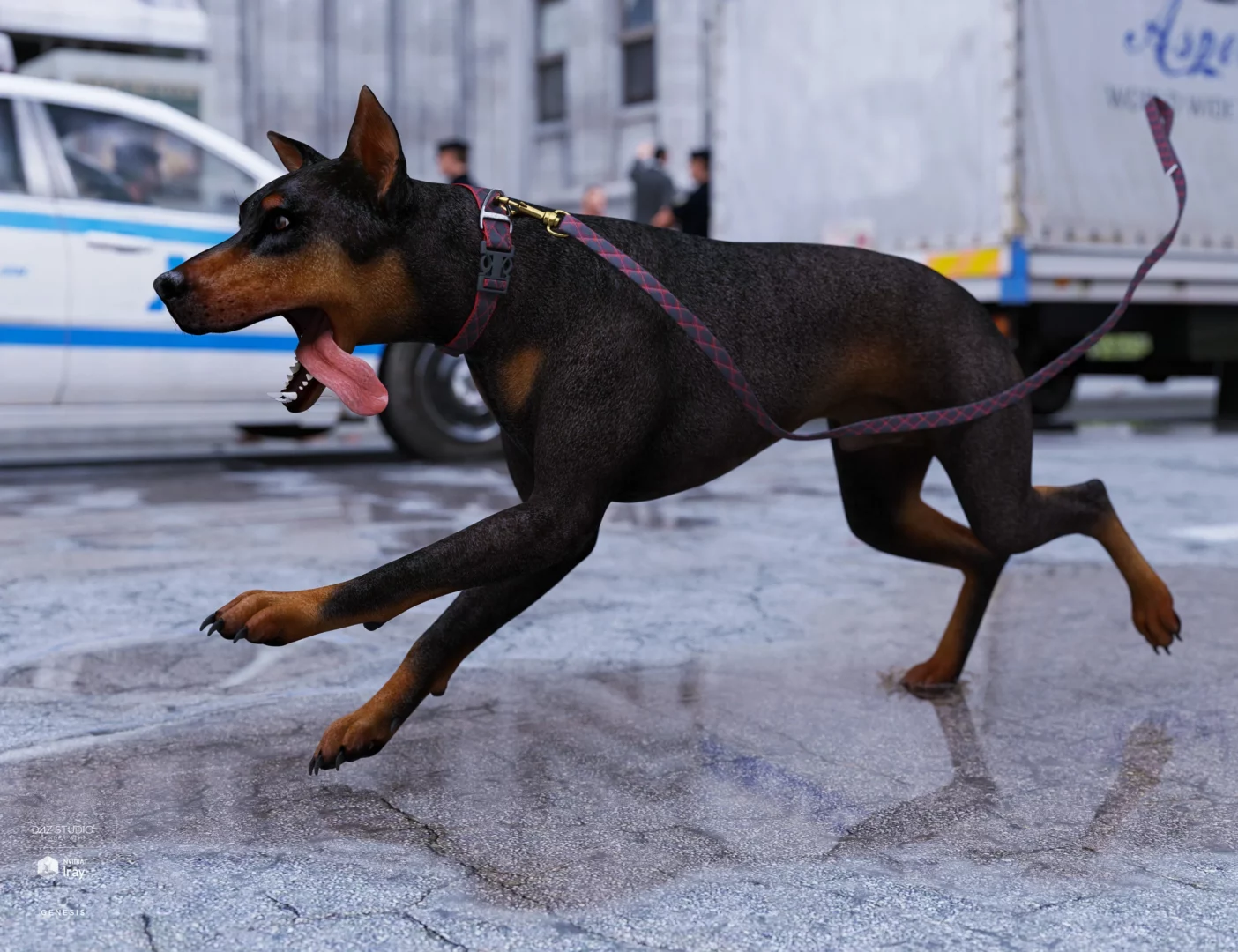 Daz Dog 8 is much more than your average dog model, it's a Daz Studio tool that includes everything you need to bring Man's Best Friend alive in your renders. With it's new shape, high-resolution texture and new bone based movement capabilities, this dog is impressive.
Some older users of Daz Studio will remember the Millenium Dog, the first real Daz Studio powered dog 3d model to hit the scene. It was a great asset that really made some noise and showed what was possible with 3d animals in Daz Studio . However, after many years of service it's successor (the Dog 8) is finally here and brings new possibilities to Daz Studio users.
In addition, dog 8 has been designed from scratch to work with Daz Studio, allowing for full compatibility with all your favorite Daz Studio props and custom content.
2. Baxter the English Bulldog for Dog 8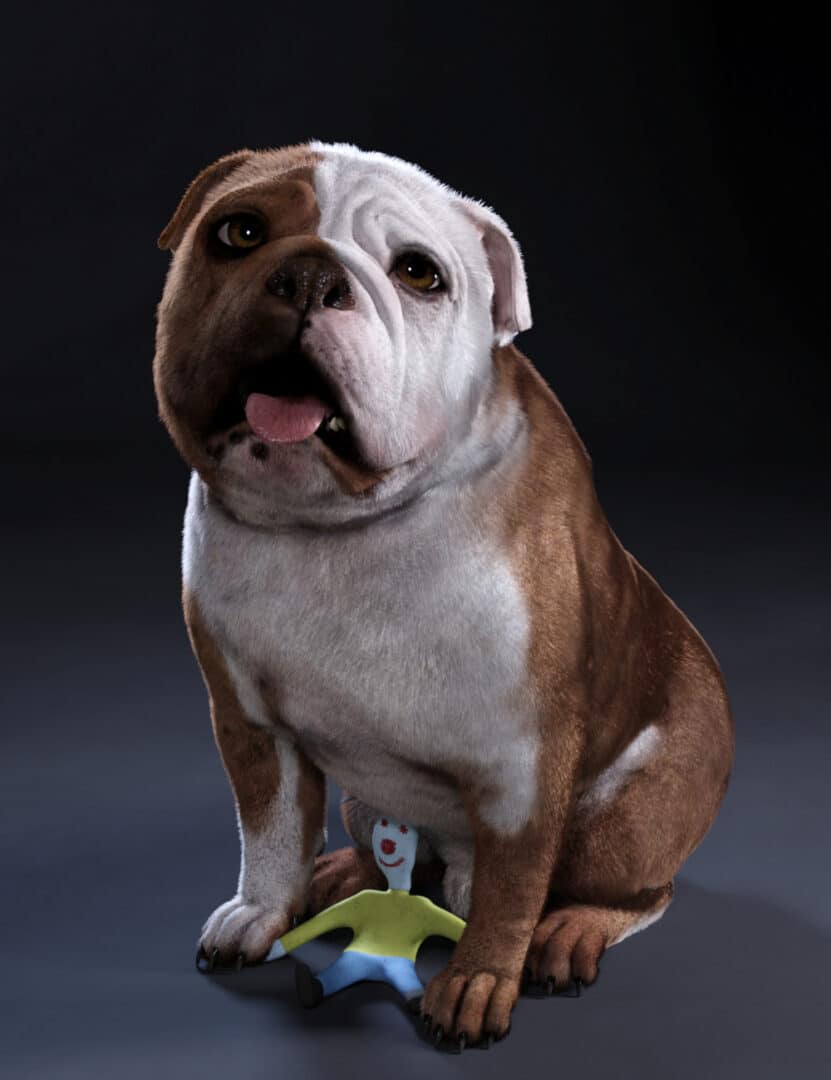 The Bulldog is a breed of domestic dog. Some would say it's the ultimate companion with a classic, wrinkly face and a massive body. This model was created with Dog 8 in mind. It's great looking and so much fun to pose!
If you're a Daz Studio user then this 3d dog asset will add such an amazing level of realism to your work. Baxter has facial expressions that will really help push home that lovable Bulldog charm.
3. German Shepherd for Daz Dog 8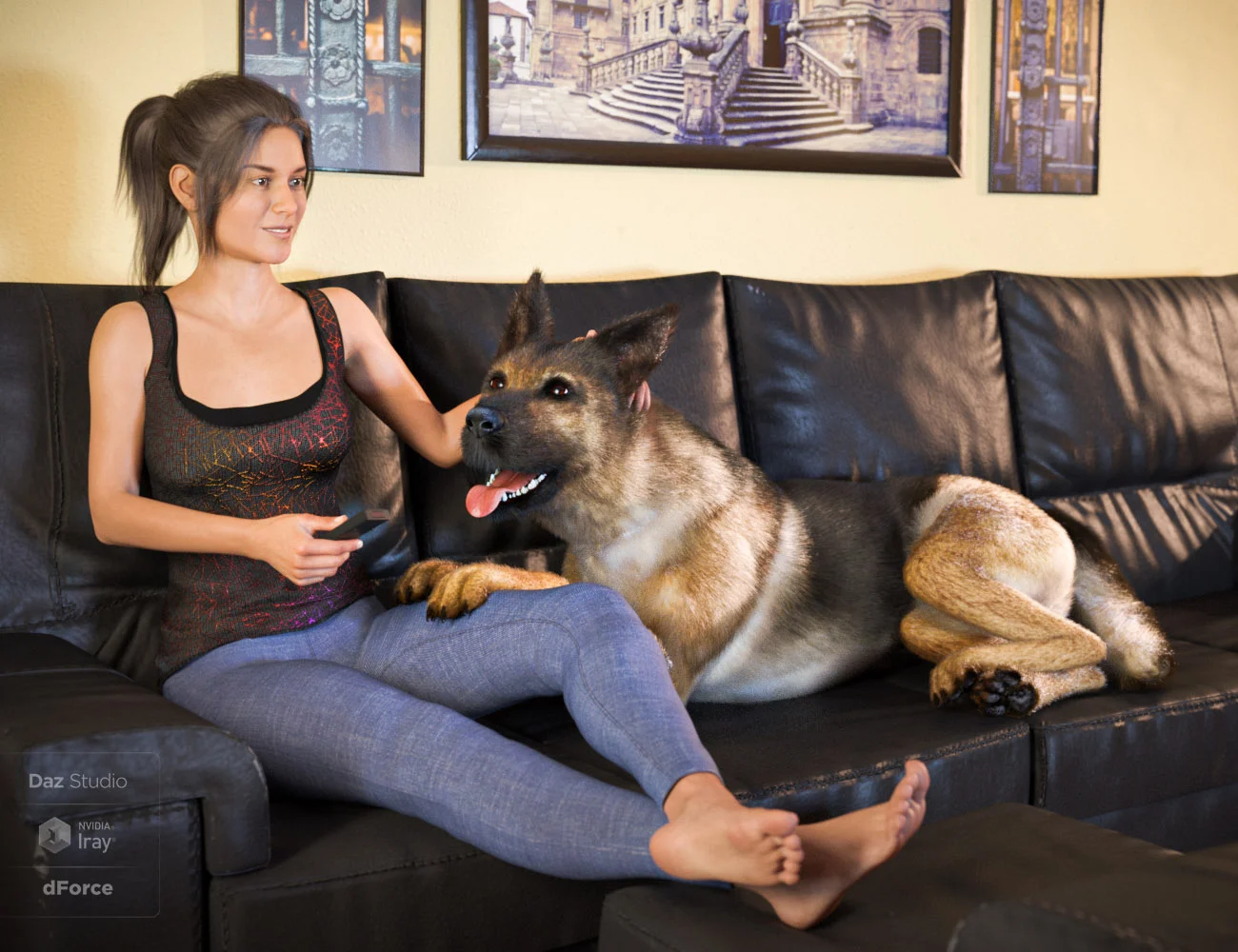 The German Shepherd is a breed of large-sized dog that originated in Germany and comes from the herding group. It's an extremely popular dog and has been used as a police dog, war dog and search and rescue dog. This 3d asset is modeled to work with Daz studio Dog 8 and includes everything you need to make your renders supberb. The realistic fur and the detailed facial expressions really bring this model to life. It's also perfect for all types of 3d projects that revolve around working dogs such as police or therapy dogs.
If you need a powerful canine in your render, then be sure to check out the German Shepherd.
4. Pudgy the Corgi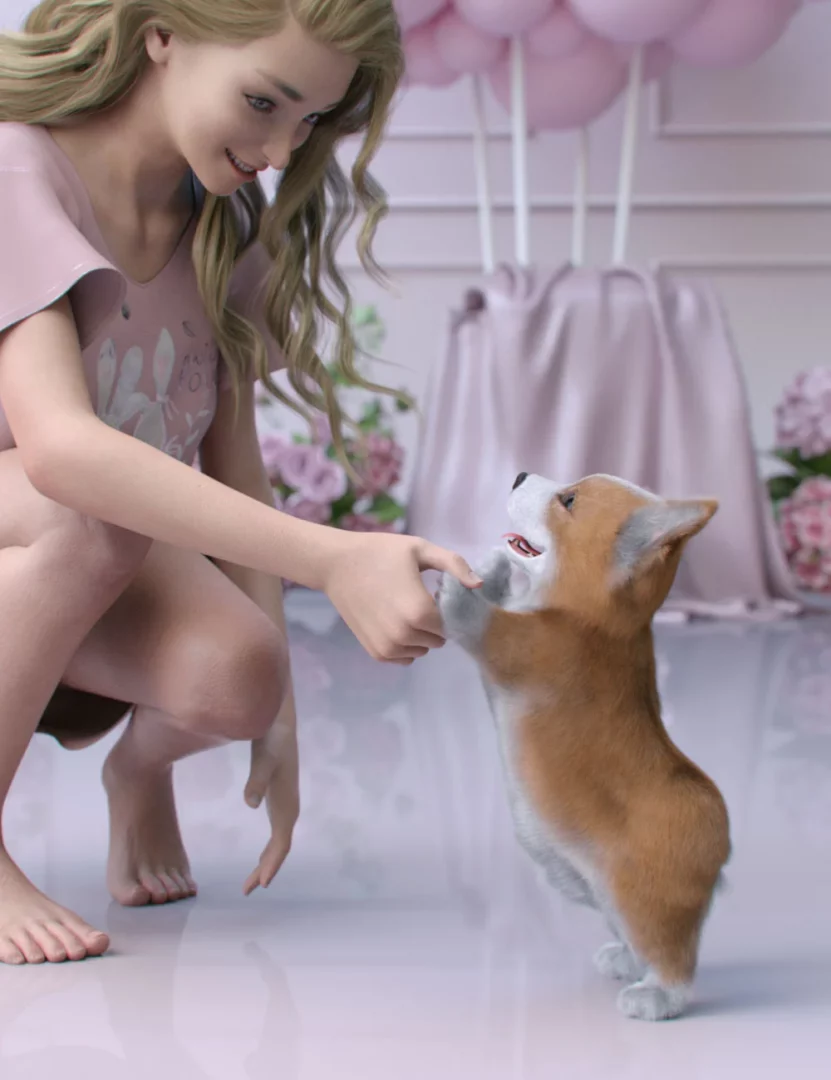 Pudgy the Corgi includes all the bells and whistles you need to push home that lovable Pembroke Welsh Corgi charm. The realistic fur and stunning facial expressions really give this cute corgi life.
He is so much fun to pose and the fact that he comes with two skins makes him even more awesome! This dog model also includes many different poses, expressions and morphs. It's easy to see why this cute corgi is a fan favourite within the Daz Community.
Get Pudgy the Corgi today and make your renders extra cute!
5. Great Dane for Daz Dog 8
The Great Dane is a large German breed of domestic dog known for it's massive body. It also has a very regal looking face that's sure to impress! Despite its size, this dog can be used to create some very gentle scenes.
One of the cool things about this dog is that it comes in three different fur options, giving you lots of possibilities when it comes to creating your canine companion!
If you're a fan of big dogs with a regal look, then this Great Dane will be your new best friend!
6. Chihuahua for Daz Dog 8: Brutus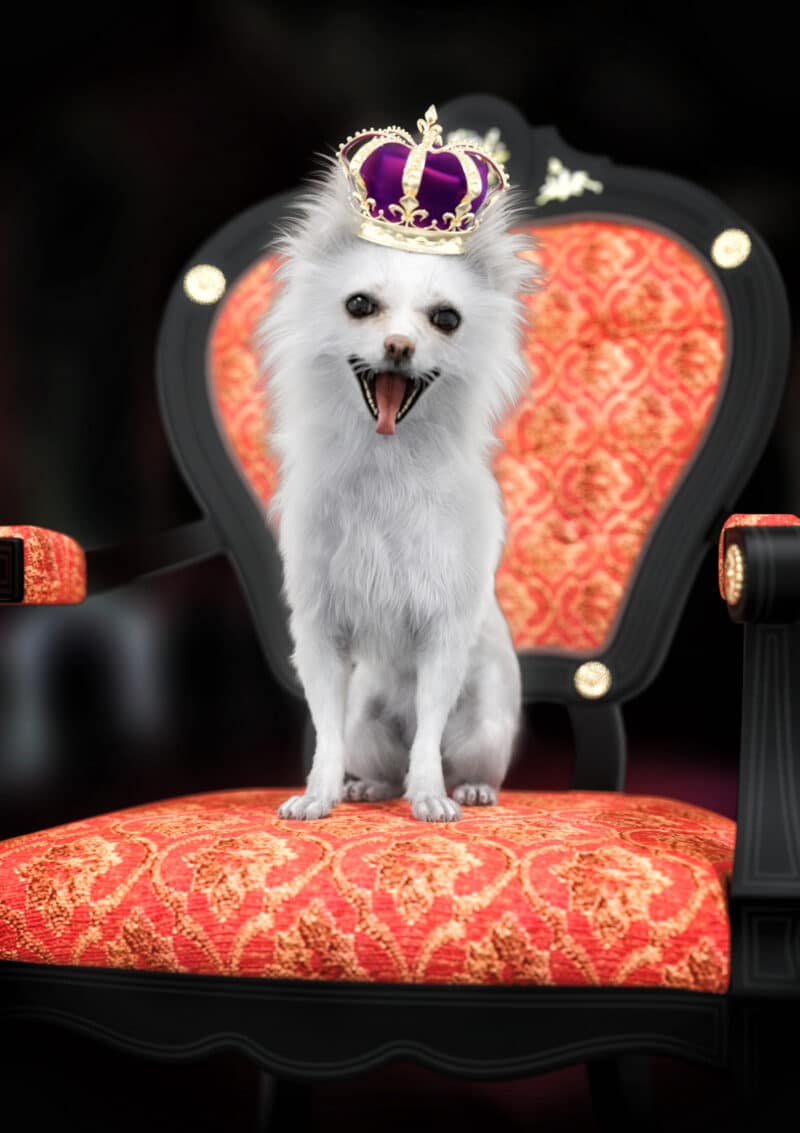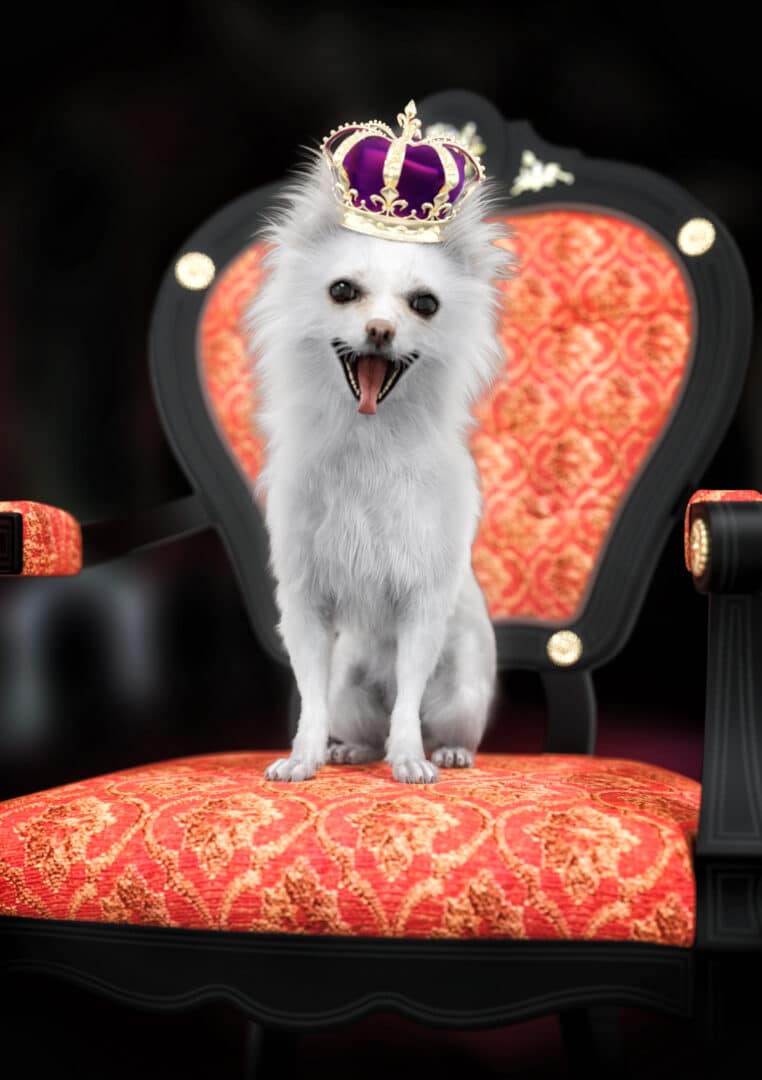 Do you need a small "handbag" dog for your next scene? Brutus is just what you're looking for! The Chihuahua is a small breed that originated in Mexico and typically weighs less than 6 pounds. They are full of energy and extremely loyal to their owners.
This tiny dog is perfect for any type of 3d project, from pet portraits to a yappy canine companion for your characters! Brutus comes with all of the options you need to make your scenes perfect and he has all sorts of expressions and poses.
Brutus is a newer model that features fur compatible with Iray catalyzer and is extremely fast and realistic looking rendering.
7. Husky for Daz Dog 8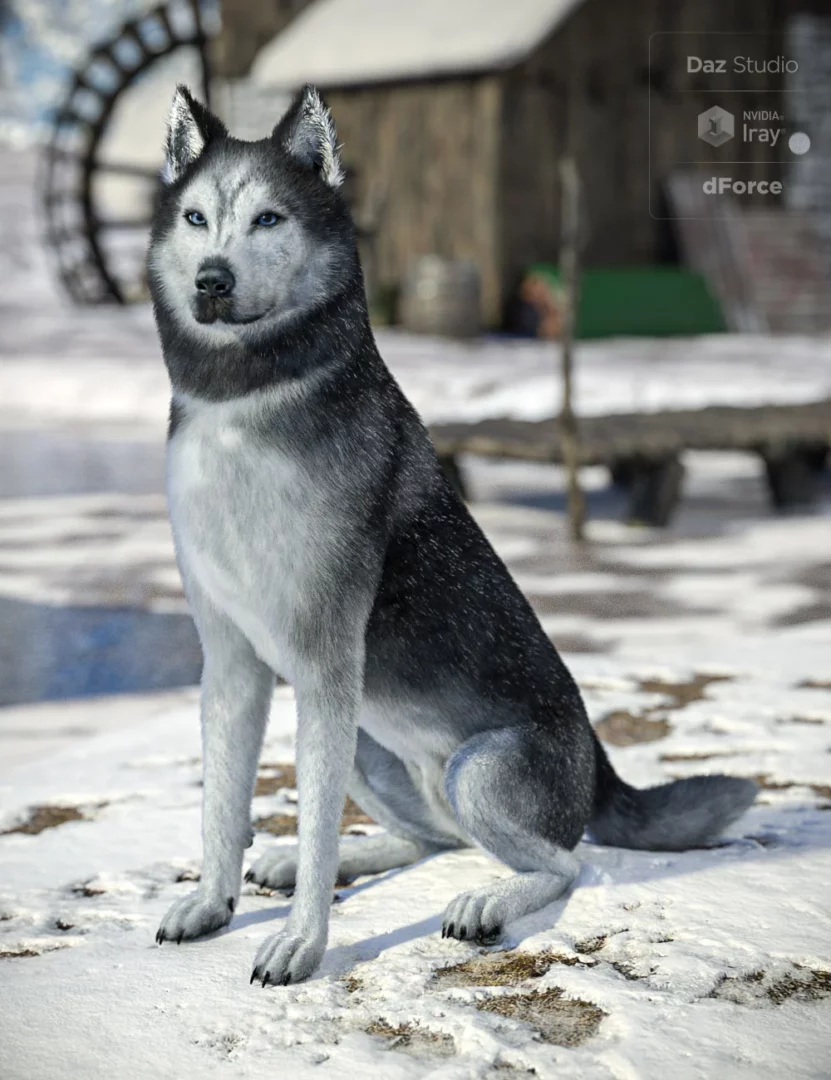 The Husky is a breed of sled dog that originated in the frigid arctic regions. This dog has striking blue eyes and a thick coat of fur. They are strong, fast and have been used for many years to haul sleds in their natural environment.
In addition to being powerful work dogs, these canines are well known for looking adorable in front of the camera. This model has realistic fur and includes lots of facial expressions. It's easy to see why this is one of Daz 3d's most popular canine models, just take a look at all the poses it can achieve!
There are 3 colors to choose from, giving you lots of possibilities when it comes to selecting the perfect look for your scene. If you want to create scenes set in colder climates, this husky model naturally fits into that environment .
The agile Husky is excellent at capturing your audiences attention, so be sure to check it out.
8. Labrador for Daz Dog 8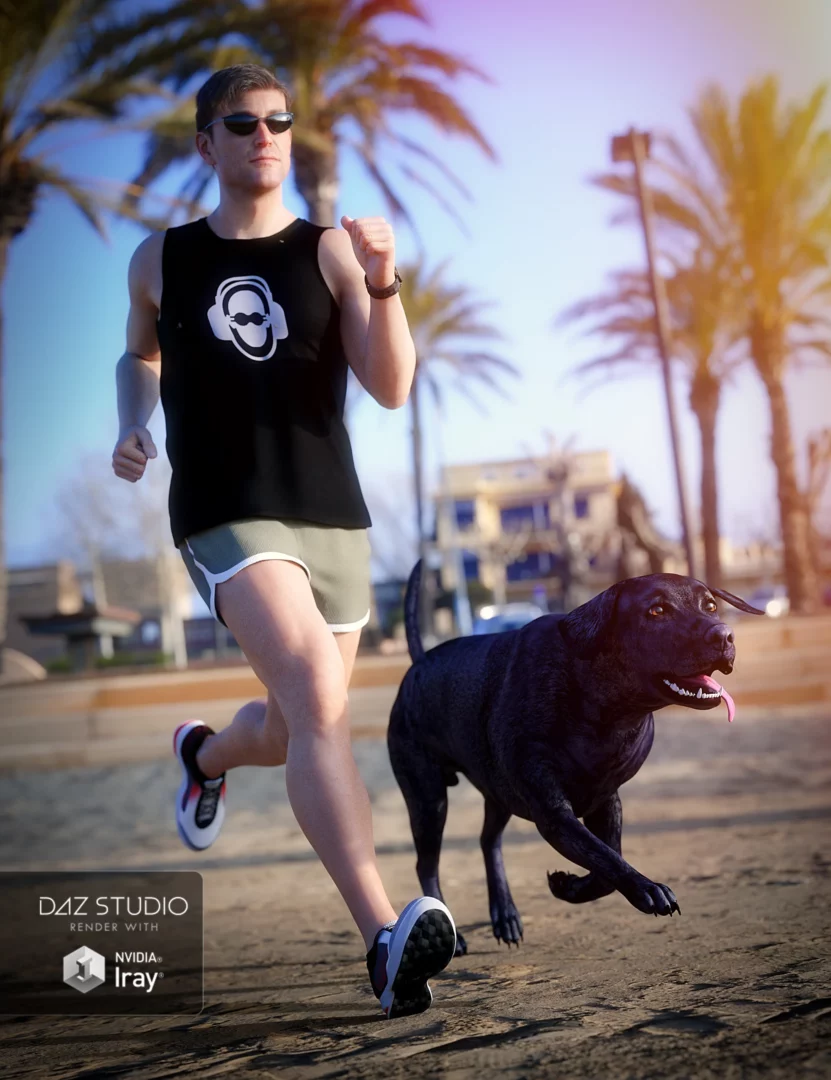 The Labrador is one of the most popular breeds in the world and comes from Newfoundland, Canada. This dog has a friendly personality that makes it perfect for family pets. They are also immensely popular as guide dogs due to their intelligence.
This 3d asset includes everything you need to make your renders look amazing! The realistic fur really brings this model to life and gives it that photorealistic quality. The Lab has a variety of facial expressions, colors and morphs to make your scenes pop!
It's easy to see why the Daz team chose this beautiful breed in order to add to their collection of canine 3d models. You'll love everything about this 3d asset and how easy it is to work with.
This loyal dog is a heartwarming companion for any project.
9. Pugsley the Stylized Pug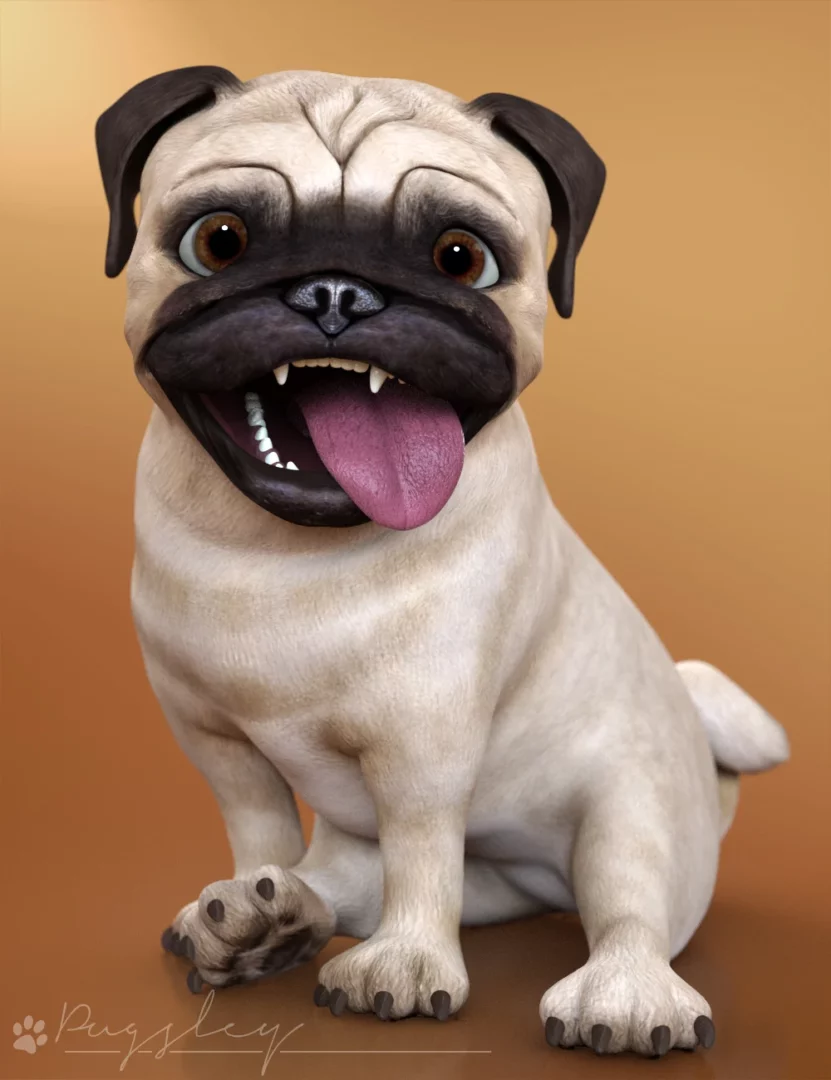 Do you need an adorable pug for your next 3d project? Pugsley is just what you're looking for! This stylized dog model has everything you need to create the perfect scene. Pugsley is perfect for a kids animation or a light-hearted portrait of the family pet.
He features fur that's easy to control and looks amazing in any light, rendering him as a very loveable little pooch. This pug is stylized, but still has all of the distinctive qualities that make pugs one of the most popular breeds in the world!
This lovable 3d asset comes with helper dials and expression morphs to make it easy for you to get him into any pose you can imagine. With his cute little bug eyes, this pug will steal the show in whatever project you happen to be working on.
This furry buddy is chock full of personality and it's easy to see why we love him! With his great looks, facial expressions and adorable shading, any animator would love to have Pugsley around!
10. Dachshund for Daz Dog 8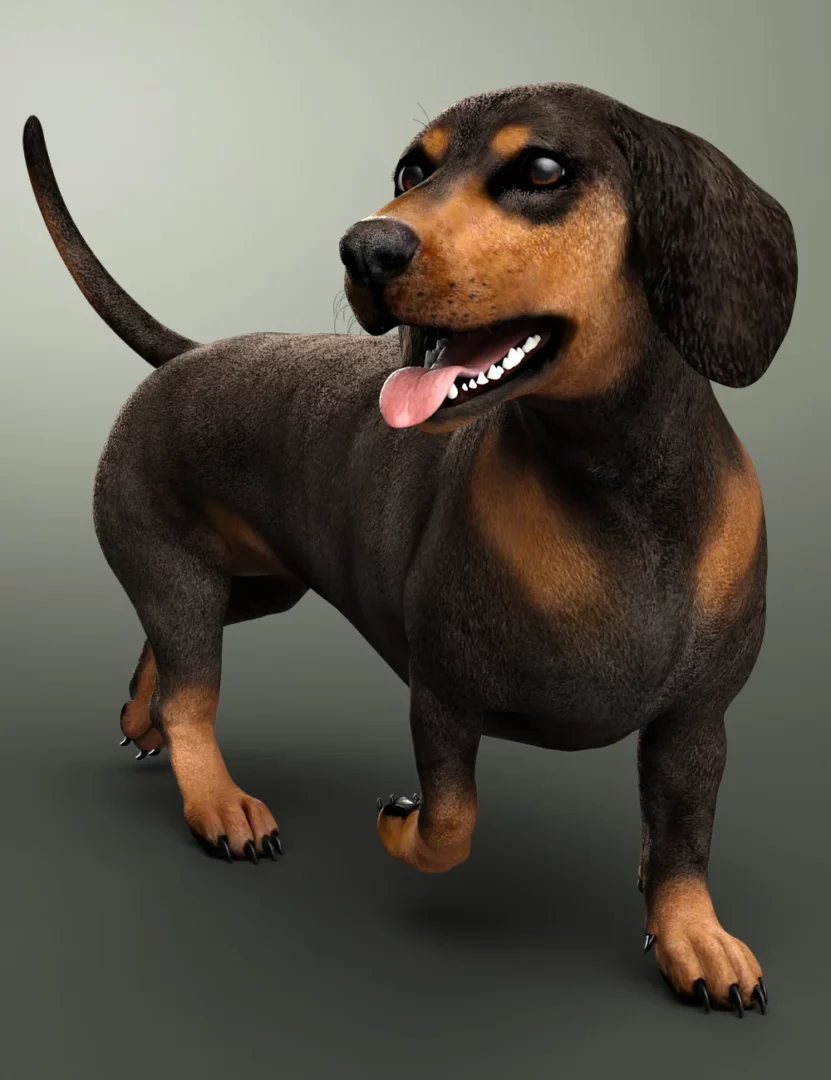 If you need a wiener dog, look no further than this 3d model of Dachshund! The Dachshund is one of the most popular breeds in the world and was originally bred to hunt badgers and other burrowing animals. Their long bodies allow them to get into small spaces that their prey use to escape and quickly catch them.
This model is great for adding a unique twist to any project, you'll love how easy it is to use and pose! He includes morphs and expression dials that make it simple to get him into the perfect position every time. His 3 fur options will pop in any image or animation you put him in.
11. Bully for Daz Dog 8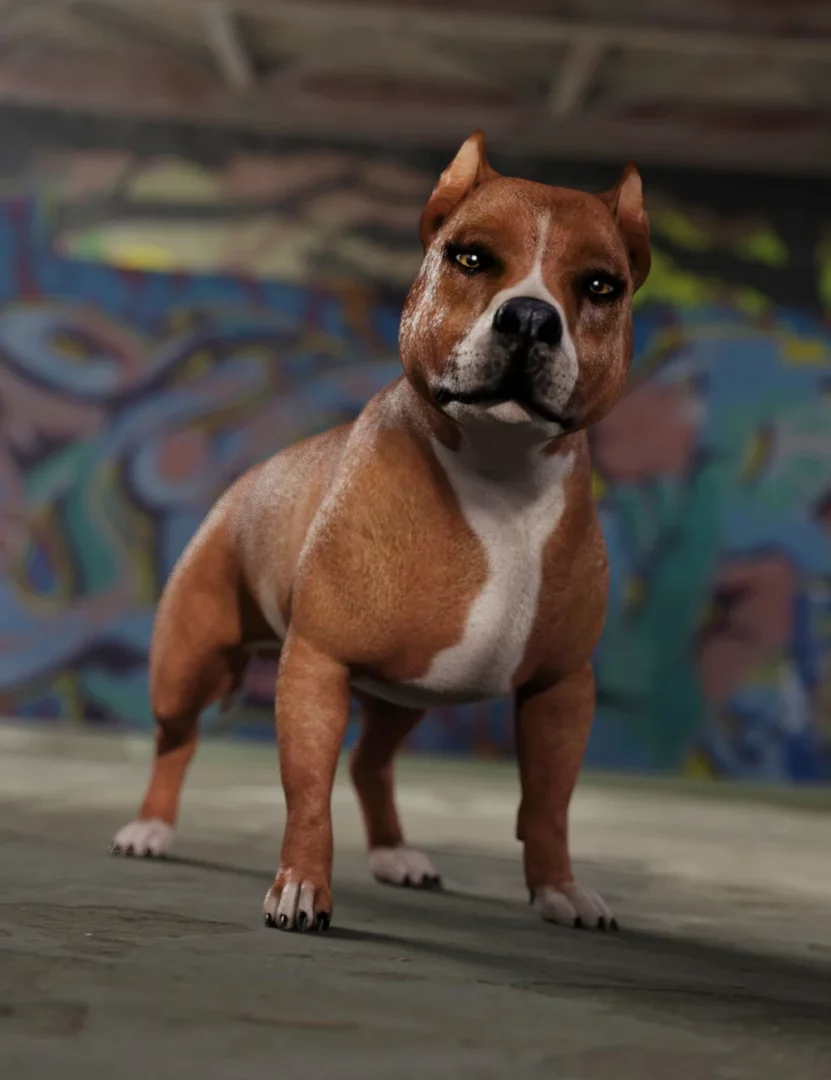 Bully is an american pitbull terrier who is ready for anything you throw at him! This canine companion is excellent for adding a touch of toughness to your scenes, but still has the features that make this breed so lovable.
This impressive 3d model is easy to pose and comes with expressions that are sure to keep anyone from messing with his owner! He's full of personality and is ready to do whatever you need him to.
Includes a massive body and cropped ear morph, giving you even more customization options. Bully is a fantastic addition to any collection of 3d models. He's got all the charm you could need and will make an excellent addition to your animation projects.
12. French Bulldog for Daz Dog 8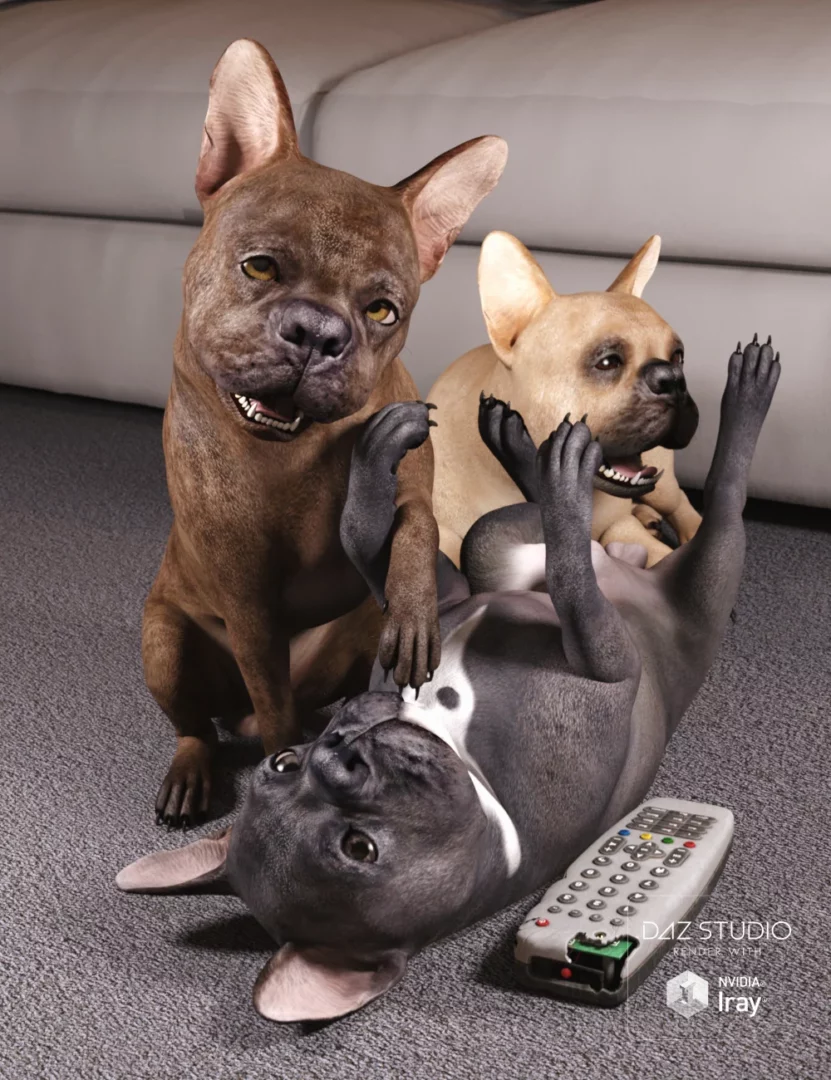 This adorable french bulldog is a great model to add to any canine collection. With his smaller stature and all-around adorability, this 3d asset is sure to fit right in with your other dogs. His short face makes him look lovable in any pose you put him in!
The artists captured his unique features perfectly, making him a great asset for replicating that breed specific quality. He's full of personality and ready to jump into the lap of your genesis 8 characters.
The Iray fur on this pupper is easy to control and the rendering of his coat makes him look like a photorealistic version of the real thing. We love this little guy!
13. Dirty Dog for Daz Dog 8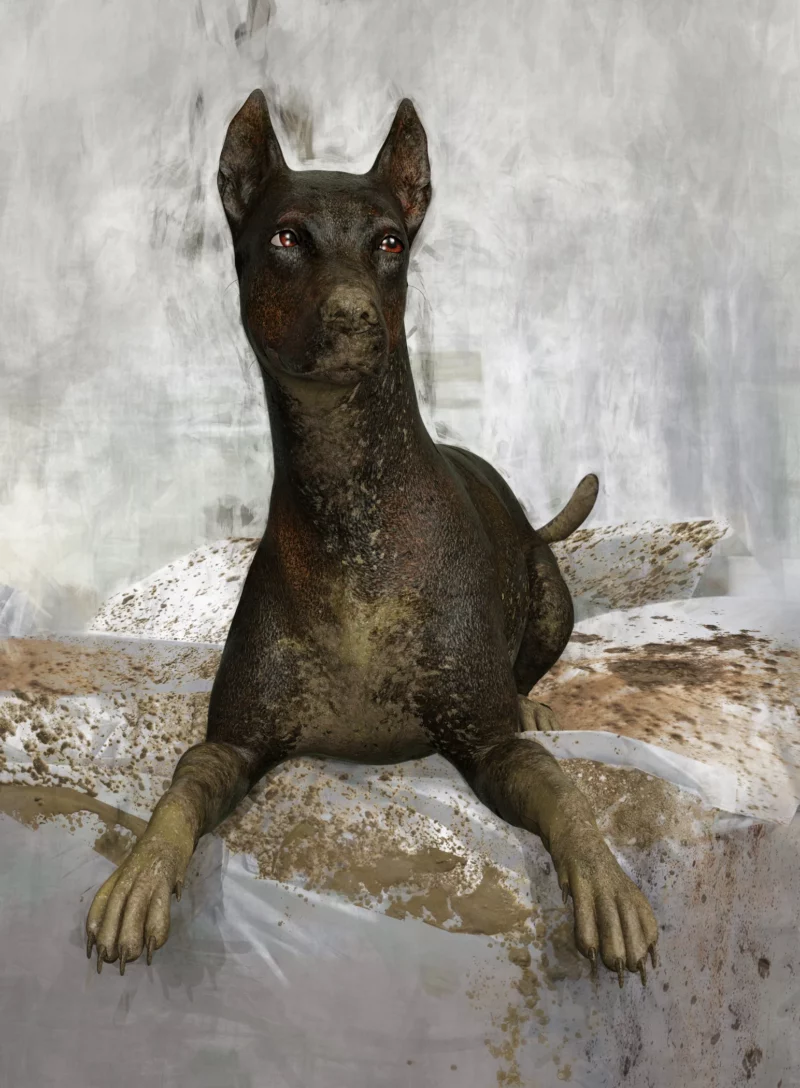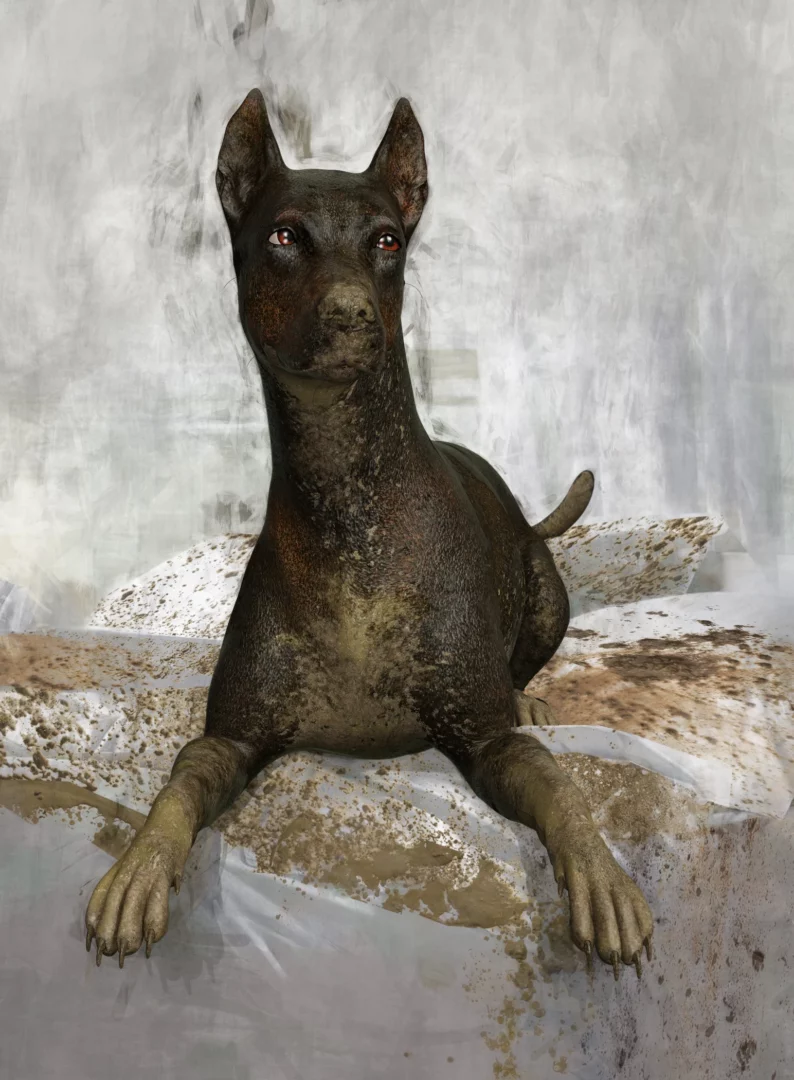 Sometimes 3d scenes can look too clean and fake. When you're dealing with animals especially dogs, you need to add some dirt to bring your scenes into reality.
Here is a set of LIE textures that are perfect for adding a touch of realism to your renders without sacrificing any quality! Includes different types of mud, water, snow and even blood to suit a wide variety of needs.
This texture pack is fully compatible with Daz Dog 8 and Iray. They're quick to use and effective in bringing life to your artwork.
14. Daz Dog 8 Accessories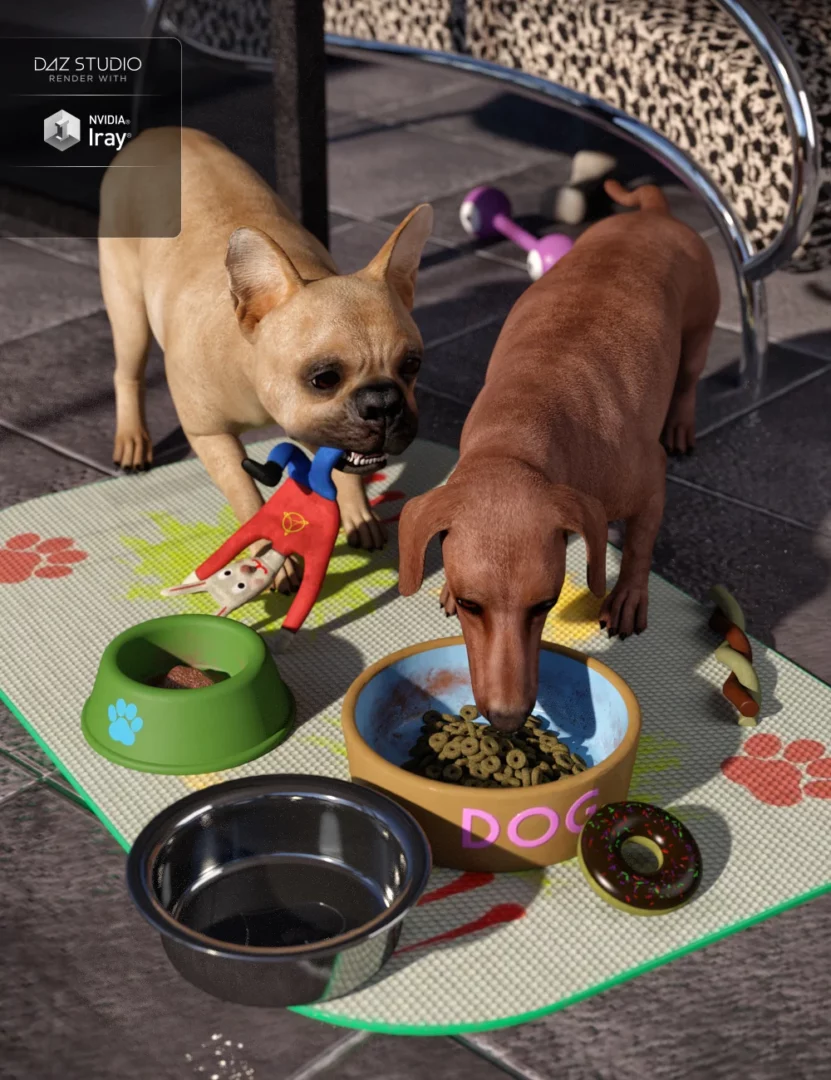 We know that there are lots of things to take care of when you bring home a new dog and one of them is having to go out and buy all the things they need.
Daz Dog 8 Accessories has everything you need for your furry friend! These 3d assets come with different styles and colors for every taste! Choose from a huge variety of bowls, toys and more.
There is even a rigged bunny chew toy and wearable smart props to make scene creation a breeze. With these accessories, you're sure to bring your scenes to life and make your dog as happy as can be.
15. Great Dog Poses for Daz Dog 8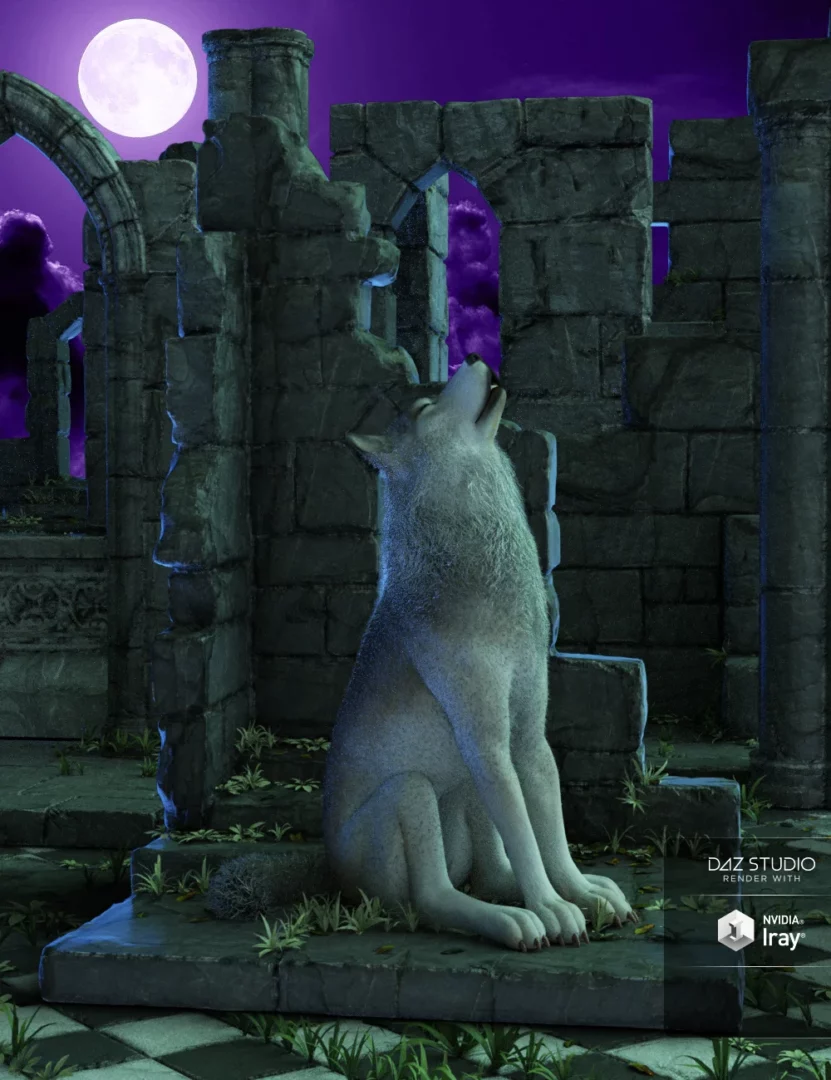 Time to get your dogs acting! Here are 32 new poses for the Daz Dog 8. This fantastic set is designed to help you pose your dog with ease. You can choose between different types of play, standing and resting poses that give him personality and move the action along.
Great Dog Poses for Daz Dog 8 is a great way to get your dog into the perfect position every time. With all the different ways he can interact with his 3d environment, you'll have no trouble bringing your canine fantasies to life!
These poses are compatible with Daz Dog 8 and Iray.
16. Daz Dog 8 Trot aniBlocks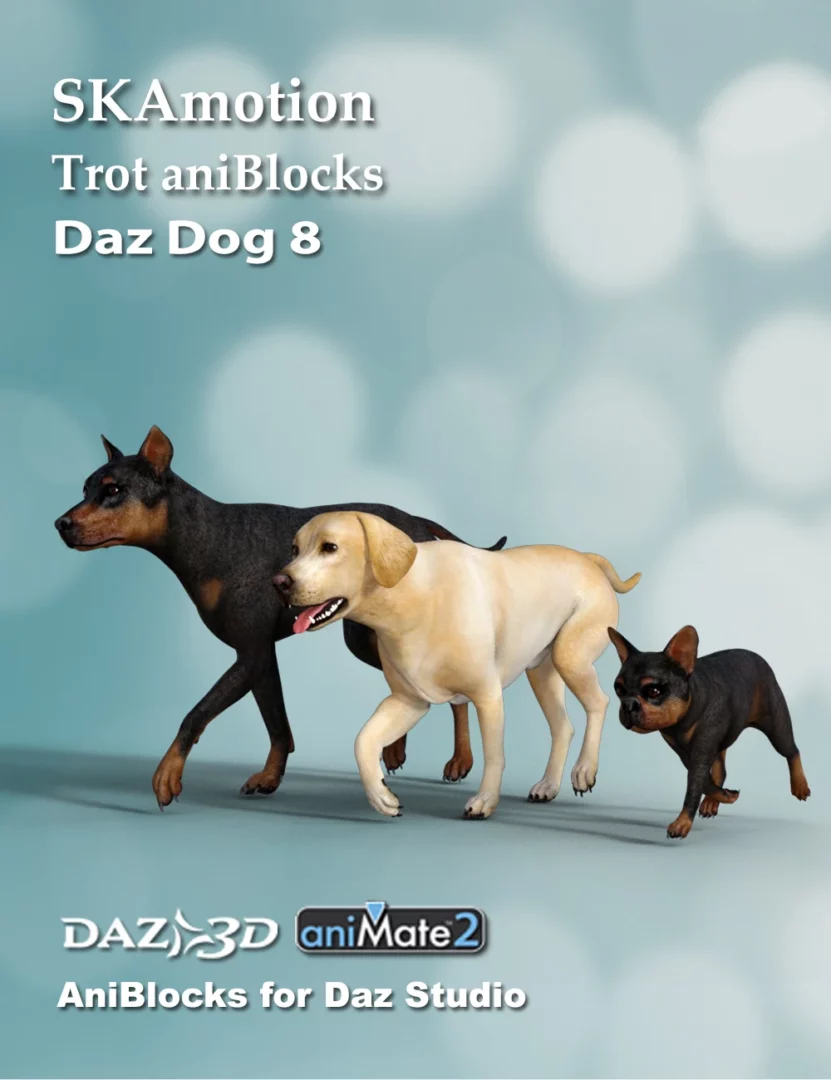 Lets really get things going with some animation aniblocks! These are extra special trot aniBlocks that are handcrafted with love to bring some dynamic movement to Daz Dog 8. If you're not familiar with aniblocks, Daz's aniblock system allows you to animate your dogs trotting across the screen with ease. You can fix the timing of each individual block or change them up just by turning on and off different pieces that come with each block. Each animation comes with slight variations for added realism.
You get two dog trots, one with the mouth happily open and one with it closed so you can choose what look you want for your character! Just choose the parts that work best for your scene and you can easily have perfect animations to suit your needs.
We can't wait to see your animations, please leave a link in the comments section below!
17. Collars and Leashes for Daz Dog 8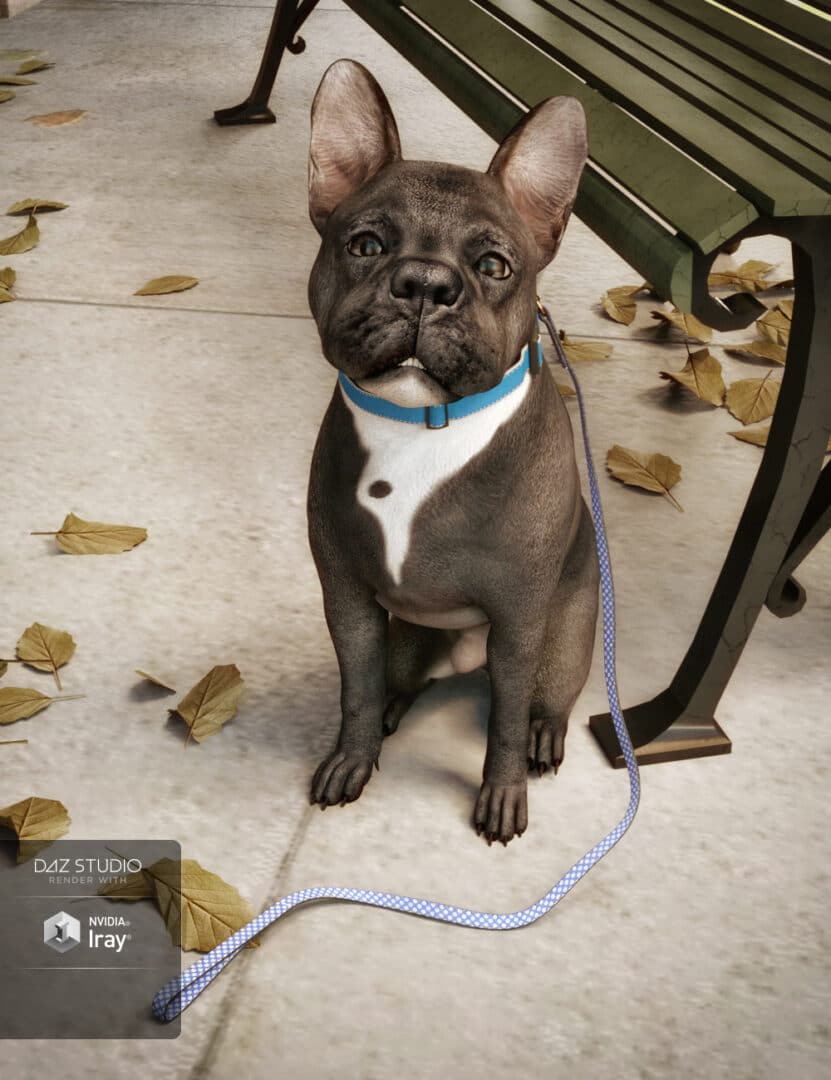 Every good dog needs a leash! Just because your dog is a bundle of energy, doesn't mean he can run around everywhere causing mayhem. These collars and leashes are great for keeping your 3D pets safe while still giving them the freedom to move around!
They're quick to load into Daz Dog 8, easy to control and come with lots of adjustment morphs. With lots of different colors and styles to choose from, you're sure to find the perfect one for your furry friend!
So whether you want your pet sticking close to home or having some fun in the park, these are a must have for any virtual dog owner.
18. Walk the Dog 8 Poses for Genesis 8 Male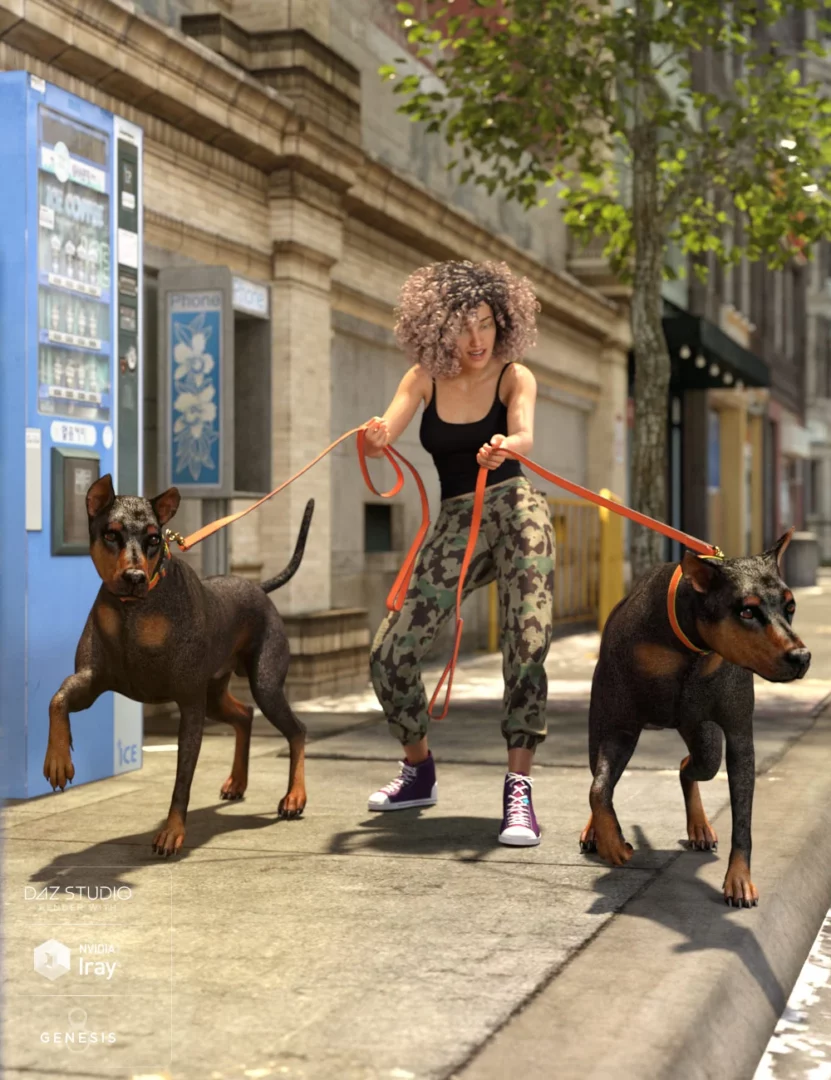 So now that you have your new dog and all the accessories you need, it's time to set them loose. Just pick up their leash and go! Get ready for some great poses with Walk The Dog 8 for Genesis 8 Male. These poses are quick and easy to use, they'll let your characters interact naturally with your new 3D pet without taking up too much time to setup!
There are 16 poses altogether, including different kinds of scenarios such as two-people posed walking with a dog, or our favourite which is one person walking two dogs!
Even better, you can use these poses with the Collar & Leashes for Daz Dog 8 and it will pose them too which is a huge time saving feature. Remember, the best way to create natural looking interactions between your dog and Genesis 8 Male is through realistic posing. You can use these poses as they are or combine them to form your own unique postures.
So get your best friend and start having some fun, it's time to create the perfect scene!
19. Naughty Dog Props and Poses for Daz Dog 8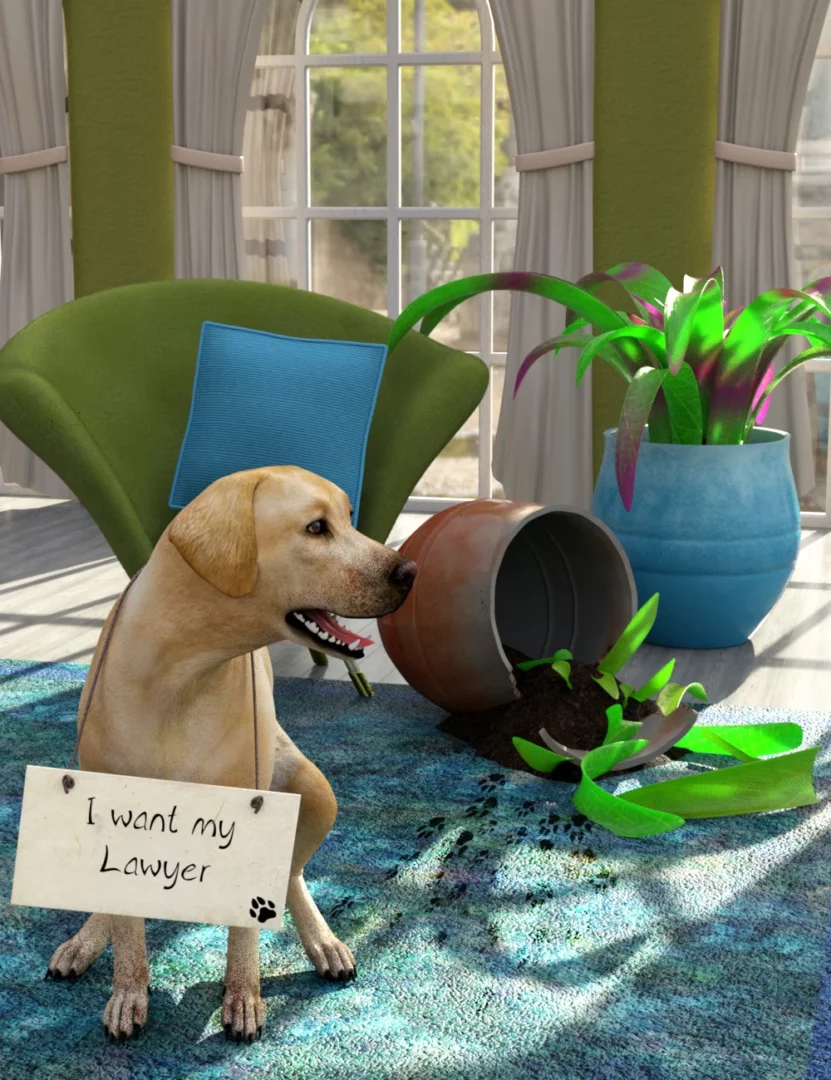 I think we can all agree, a dog needs a little mischief in their lives… and that's why we created the Naughty Dog Props and Poses for Daz Dog 8. With this set, you can create funny images of your dog, full of mischief!
This is set includes everything from torn up pillows to ripped pieces of paper, to help your dog look like the king (or queen) of destruction. All you need to do is load up the poses and props, and watch as your dog creates their own chaos! We especially love the "shaming sign" featured in the image above.
These props are designed to fit with the Daz Dog 8 so you can pose them in all sorts of ways. But looking at their adorable faces will make it really hard to be mad at them for too long. You can even make a whole scene together with the Walk The Dog 8 Poses for Genesis 8 Male!
This set consists of a bunch of fun props and 65 poses which you can mix up however you like. Each pose has been carefully crafted so your Daz Dog 8 will look like it's doing something mischievous.
20. Benji The Puppy HD for Daz Dog 8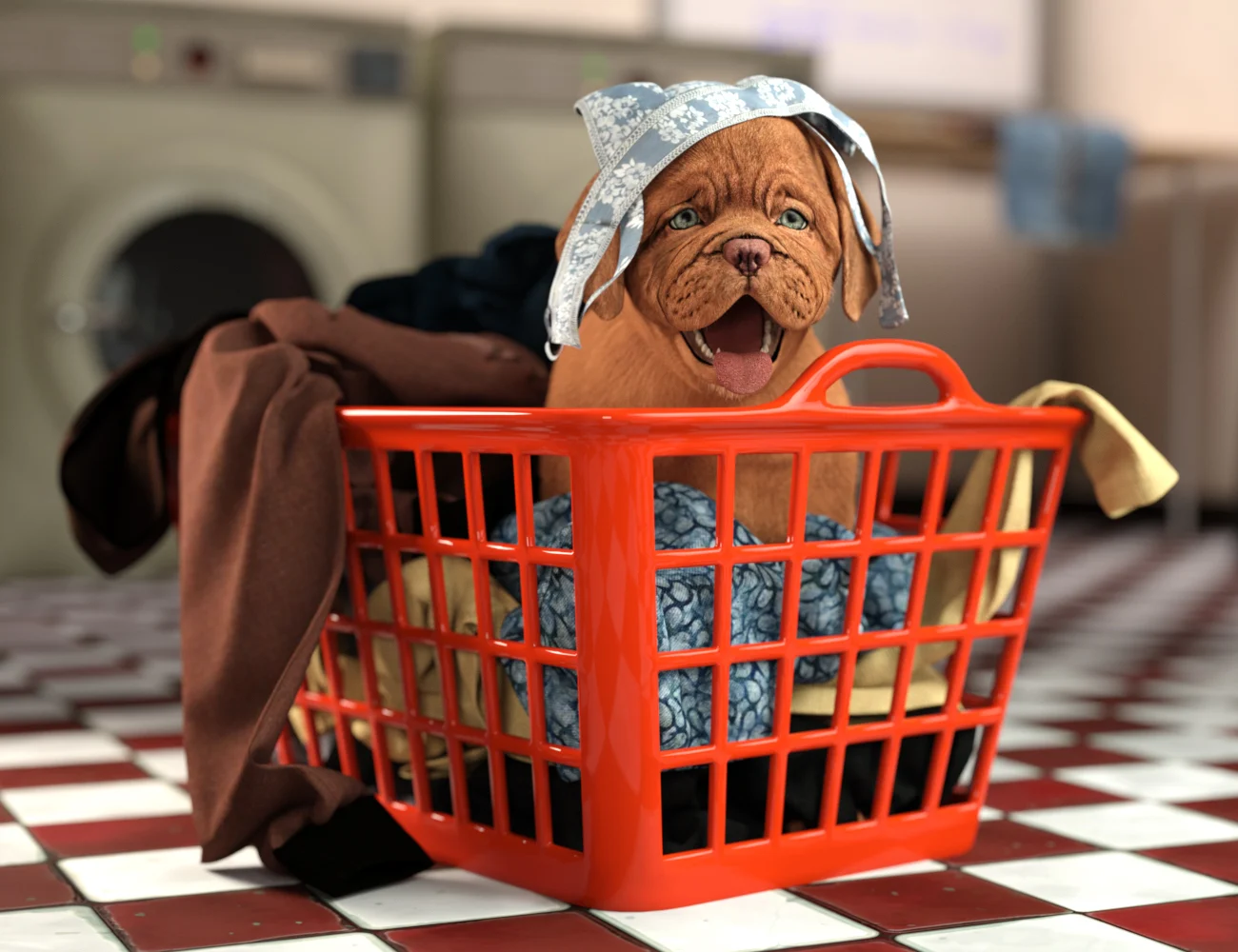 One thing we've neglected to include in this list so far is a puppy! Benji The Puppy HD for Daz Dog 8 is a cute little puppy that comes packed with lots of wonderful features. He's a real bundle of energy, so let him try out the Walk The Dog 8 Poses for Genesis 8 Male!
This cutie has a fur mesh made with fibermesh which will help you to render faster in iray. His eyes and mouth move when you animate his face controls. He also comes with many JCMs (Joint Control Morphs) to pose him perfectly.
This puppy has 8k textures to give you the best details on your renders.
Conclusion
With these dog 3d models, poses, and props for Daz Studio, you can make your virtual dogs look like they are up to no good. These tools will help you create fun images that get your audience excited about what's in store! So go ahead, and create some images we'd love to see!
Please show us your results so we can share them with the Pixelsizzle community. We'd love to know what you think of these 3d models as well as which poses and props you like best. Have fun!