Need some wheels? Never fear! We will help you find the perfect car 3D model for your next project. These cars are fully compatible with Daz Studio and feature high-quality textures. If you need a police car, family car or any other kind of vehicle, we've got it! So just sit back, hit cruise control and enjoy our rundown of the Top Car 3D Models for Daz Studio!
1. Llamaghini Amenazador Version 2 – Car 3D Model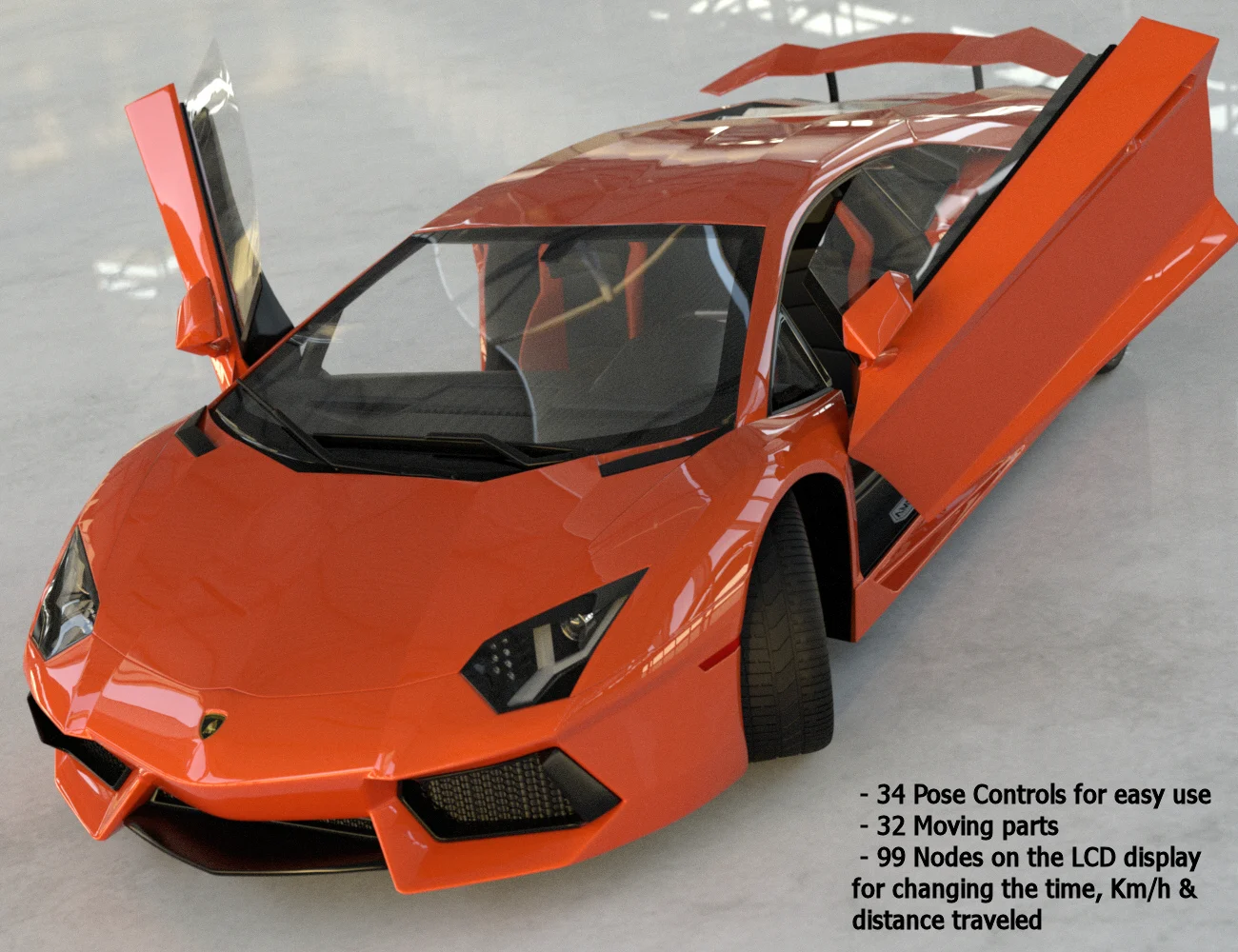 Are you a fan of sports cars? We sure are! the Amenazador is one of the most beautiful cars ever (virtually) created, and now you can have it in your collection.
This car seems to be a parody of everyones favourite Italian sports car manufacturer. This car 3d model has great detail and features models for both Iray and 3Delight. Both models have hidden geometry and a lot of pose control so you can pose the doors and other moving parts easily. The seats and steering wheel can be animated. The car has 32 moving parts which are controlled by 34 pose controls making it very easy to use!
Your characters will look like superstars cruising in this car.
2. Z Pickup Truck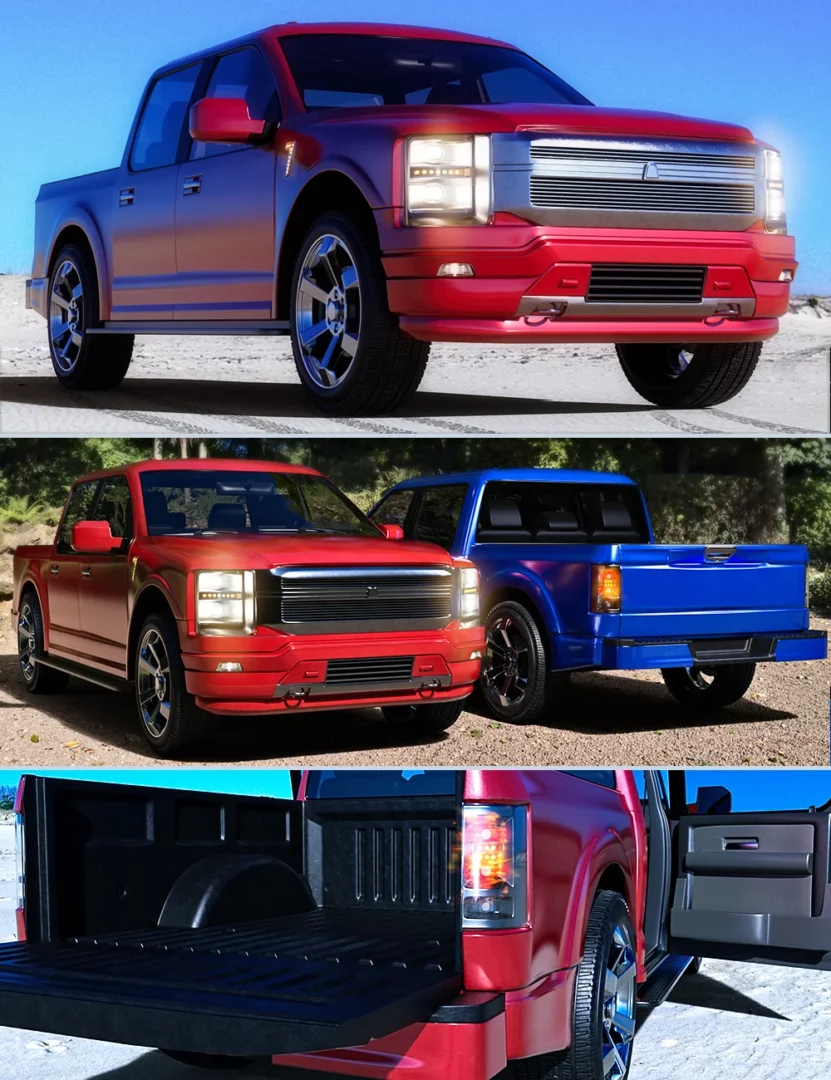 Now this is a truck! You can have fun with your characters and give them a well-deserved break from their hard working day by taking them on an adventure in this awesome pickup truck.
This beautiful vehicle features high resolution textures, perfect for close-ups and illustrations. The model has pose control which you can use to animate the doors and make other adjustments within your scene. In fact, there are tons of pose controls for you to use to make sure your characters can sit in the seat comfortably! This will add realism to your projects and make your viewers feel like they're actually there.
The perfect chassis is nicely modelled and the paint shines with great realism. Our favourite feature of this model is the 80 material zones! This means you can customize the paint job easily and get the exact look you are after.
This model is also great for projects where you want to create an open world environment. Maybe the characters are off on their first date, or they're spending time with their friends. In any case, this vehicle will add a lot of life to your project.
3. Casual Family Sedan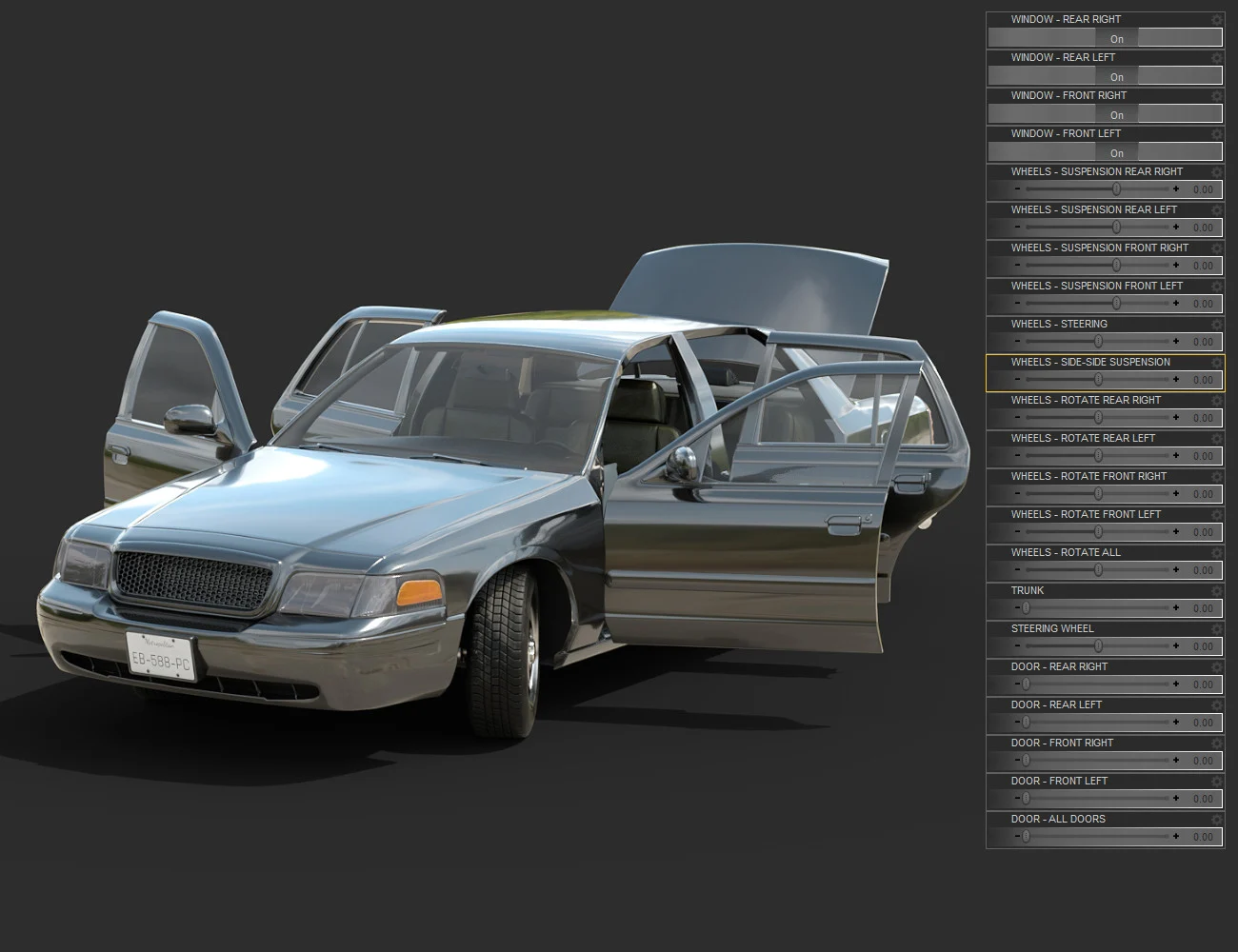 Do you need a reliable car to take the family out for a day or simply cruise around town? Well, this Casual Family Sedan is perfect for the job!
This great car 3d model comes with 3 factory default colors and has lots of custom control options. This means posing is super easy.
This 3D model has good interior detail. When thinking about your story, consider what might be going on inside the car. Are you characters being chased? Maybe the radio is playing the newest hit song, or maybe they are just enjoying some peace and quiet. Either way, this interior detail will help to bring your scene to life!
The trunk has pose control too! So you can easily change what's inside there at whatever angle suits you best.
With all the pose control, it will be easy to make your characters fit in this car like a glove. It can seat up to 4 characters with ease.
The body is modelled with beautiful detail. The paint shines with natural realism and the rims are only the icing on the cake.
This great car features everything you need to make stunning renders of family outings, road trips or even high speed police chases for when dad decides to rob a bank! Start creating today with the Casual Family Sedan!
4. Long Luxury Limousine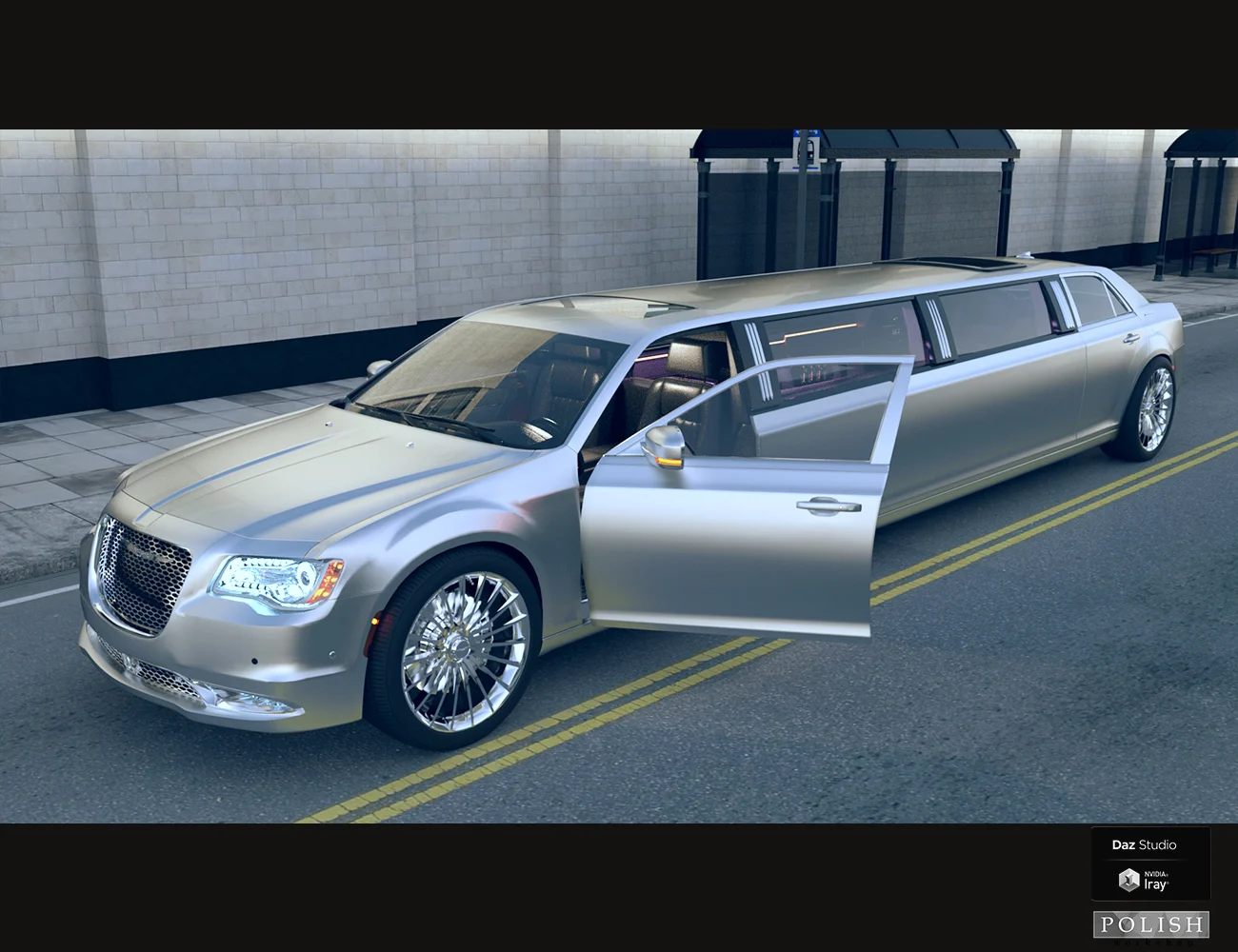 Take a ride in the Long Luxury Limousine now! This will be perfect for your luxury car shoots. Maximum realism is what this vehicle cries out. With special attention to detail, you can place this vehicle anywhere without worrying about scale issues. Daz Studio characters all fit perfectly in the limo.
The car also has realistic reflections which means no matter where you are, this luxury limousine will be the star of your shot! Iray renders look superb and are fast.
It's hard to resist wanting to climb into this high end vehicle and take a ride for yourself after seeing all the features that it has to offer. Grab your daz characters and stick them in the back seat and let them visit the casino or visit some friends at the beach.
This model has a ton of pose and control options too. Due to the size and nature of a limousine, you can easily change how many people are in the car and where they sit. The windows also have pose control so that your characters can roll up or down the windows whenever your scene calls for it.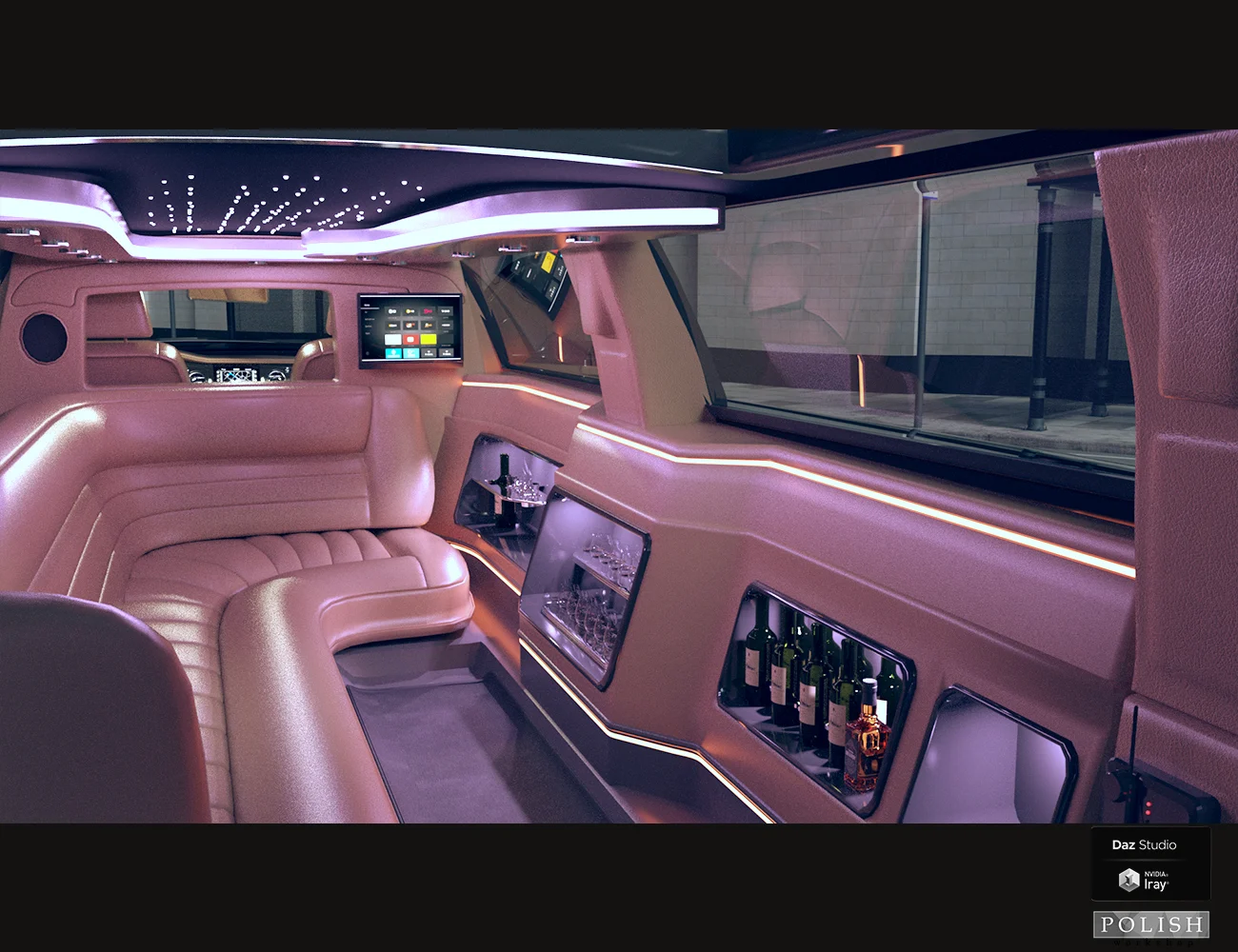 Also animate your doors opening and closing to make the scene feel more real. With additional Material Options including interior lights, this vehicle will give you everything you need for your next render with an unmistakable stretch-limo look!
It doesn't matter if you are creating a commercial or just want to have some fun, this car 3d model will prove invaluable for your projects. We experimented playing around with the luxury interior and created an upmarket casino scene where people are gambling away their life savings even while driving down the road. The finished scene was simply amazing!
With all these realistic features added, we know you will be blown away by how many options this car has. So, don't miss out and pick up your own luxury limousine today! It's never been easier to set the perfect scene than now. Gather your Genesis 8 characters for that important scene and let them travel in high end luxury while you're shooting.
5. Retro Camper Van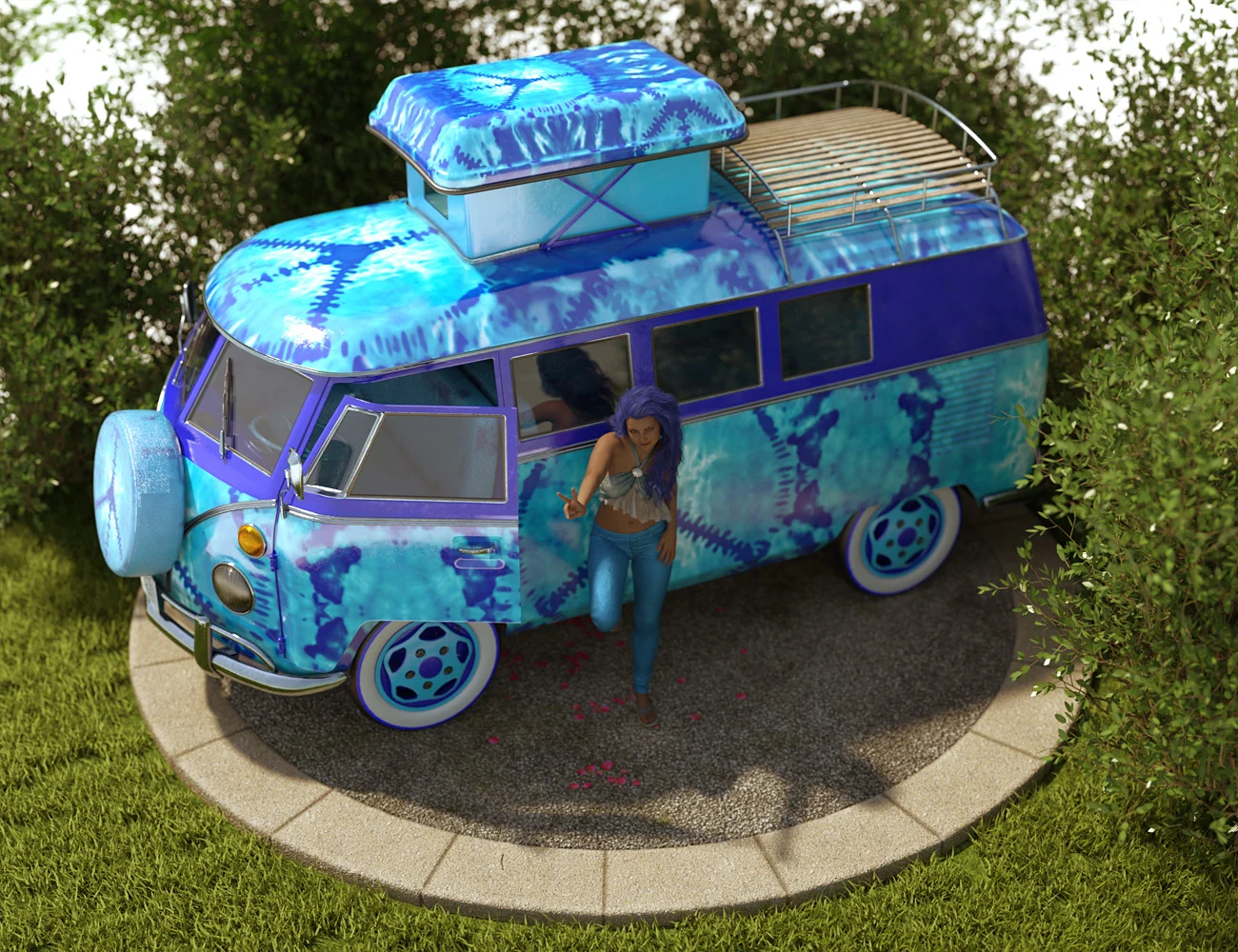 The classic 60's camper van is iconic. It originally became popular with the counterculture movement of the 1960s, bringing together young people to socialize and enjoy themselves. In today's world, this design is still popular with young people and hipsters alike. In fact many people of all ages are getting in on the retro camper van craze!
This 3D model has all you need to set up your own 60's themed photo shoots, renders or even movies.
The highly detailed body looks phenomenal under Iray and brings this camper van model to life like never before. The realistic metalwork and bright, vibrant colors will make your scenes stand out as you let your creativity run wild with this fantastic model!
The headlights, tail lights and interior are illuminating which makes it great for night scenes or dark weather conditions. Also Includes a roof rack and box for bikes or surfboards and more.
The camper van gives you 4 different presets so that you can get the look you need. With high quality interior textures, you can set up a luxurious scene or simply use it as a mobile home for your Daz characters.
Every detail on the outside has been carefully recreated with the utmost precision. The body paint shines with beauty and realism that will make your renders pop right off of the screen.
You won't find another camper van that comes close to matching this one for detail or features. This is the ultimate accessory to sell your desert, mountain or beach scenes!
6. Retro Small Car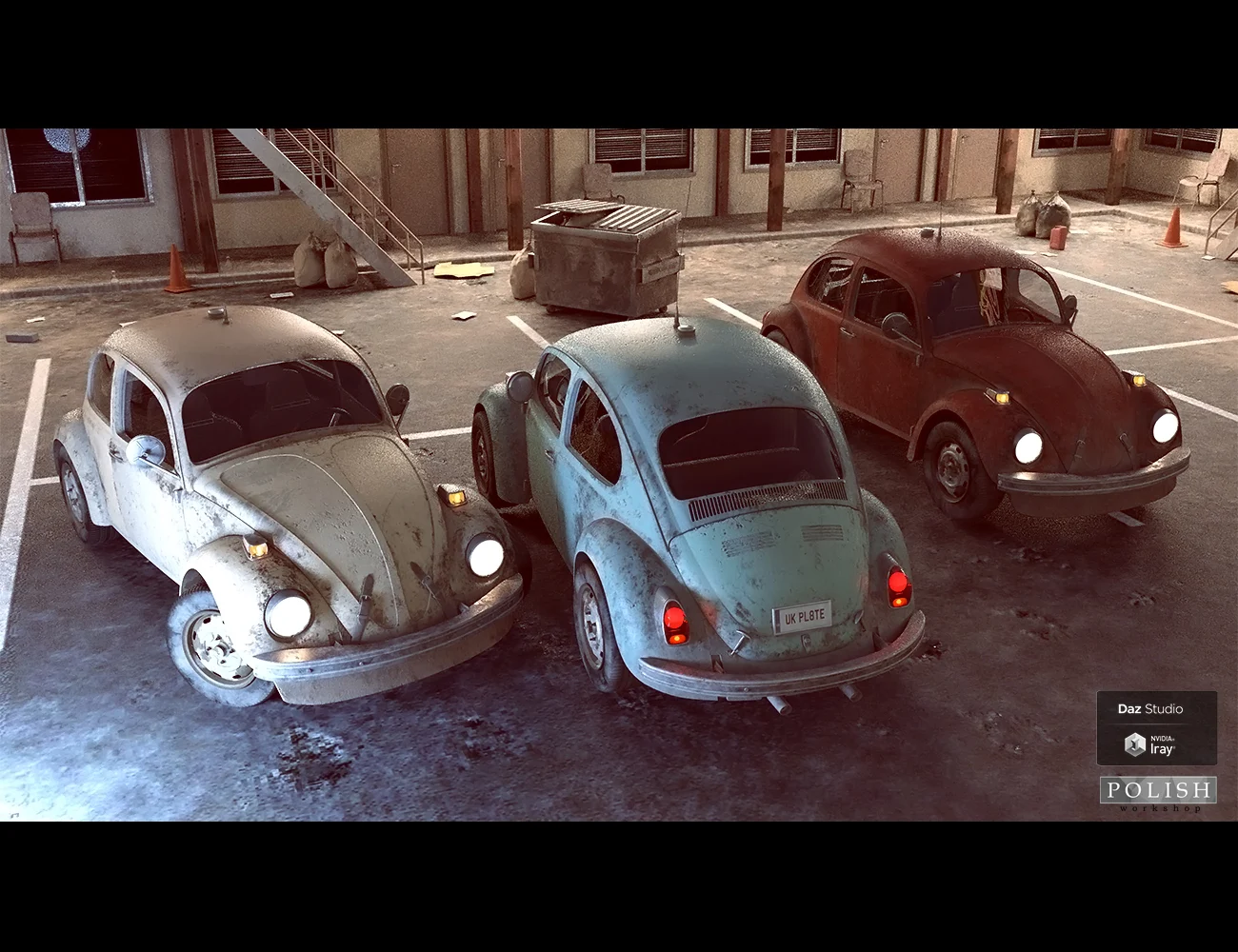 The iconic Volkswagen Beetle was created by Ferdinand Porsche in 1938 based on the innovative t4. But that vehicle had some issues, it couldn't carry many passengers and the engine was underpowered. After World War II began, Nazi Germany needed a cheap car to be mass produced for the war effort. So, they redesigned the t4 by removing the flat windshield, headlights and grill. Then, they put an upright engine in it which moved the front wheels.
The original model was replaced by a new version between 1950 and 1965 which is far more popular in today's world. The Beetle became even better with time, thanks to its simplicity and easy to maintain engine! It didn't take long for the Beetle to become a hit with celebrities too. We have some great photos of famous people driving around in their beetles. Even Elvis the king himself made the beetle into one of his iconic features!
This is a car 3d model of an extremely popular retro small car. It has been built to the highest specification and comes with fully realistic Iray materials and lights that can be seen easily in any environment or time of day. It has several color options. You can also choose a retro aged finish! Pretend your favorite characters are inside the car as they travel to their next adventure. Or add them into the driver's seat and let them drive away on their own.
You can even animate your doors opening and closing to make it feel like the car is coming to life just like a certain popular movie from the 60's! This model has tons of iconic style to help you create realistic renders for any of your cinematics or animations. Check it out and let us know your opinions.
7. Retro Muscle Car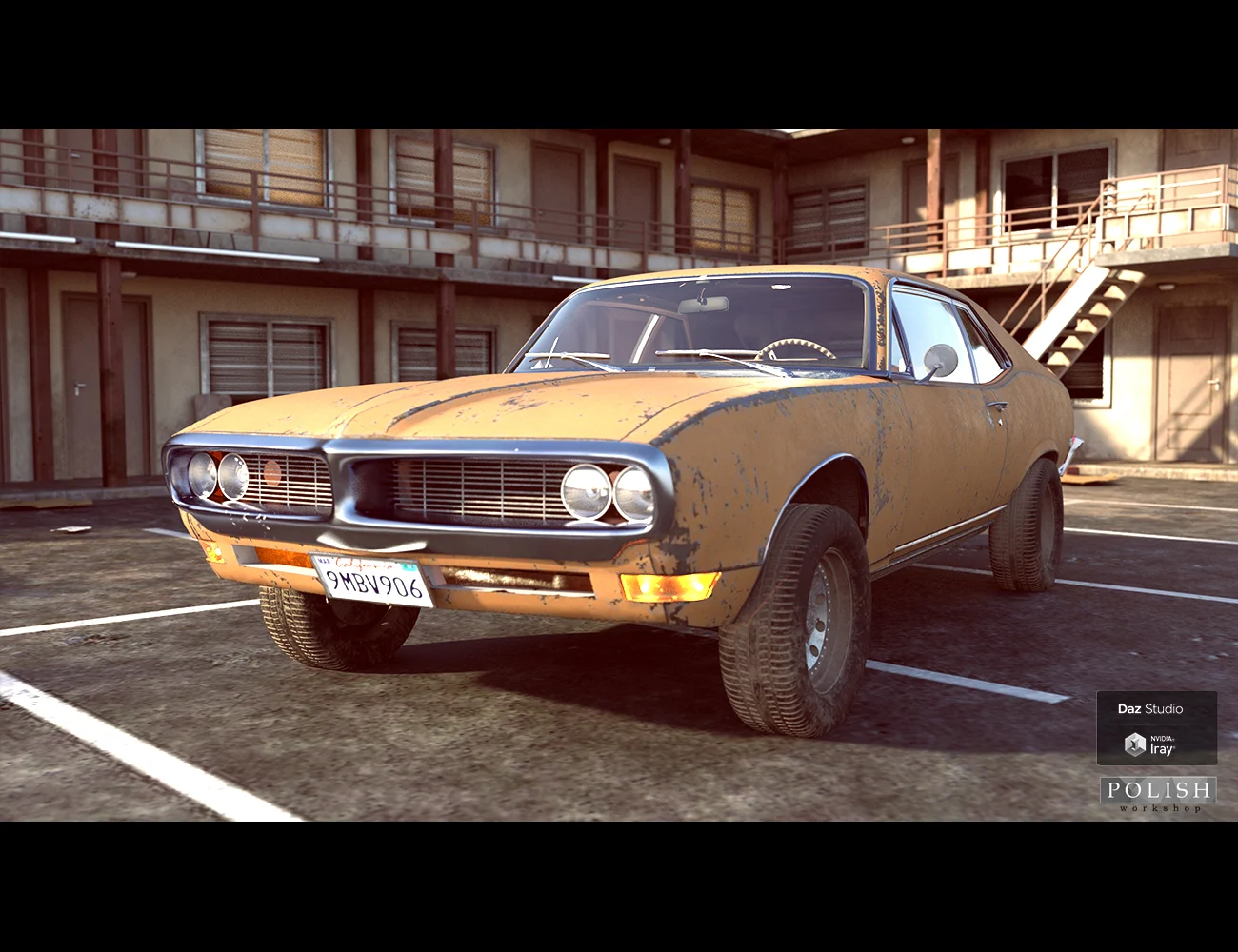 Everyone needs a classic muscle car in their collection. Muscle cars were designed to go fast and look amazing while doing it. The model featured here is a typical example of these cars from around the 60's.
In this package, you get all of the things that were important to the era including a shining chrome grill. The vehicle comes complete with realistic Iray materials, lights and shadows that can easily show up in any environment. The exterior is nicely detailed. Whether your scene is set during the day or night, this car model comes equipped with working lights.
You will find that there are many fun features inside of this ride just like a real one. The driver's seat and passengers seats fit genesis 8 characters comfortably.
This model also has multiple color options along with several wear and tear options.
Whether you are recreating a classic scene or putting your characters in a high speed chase, this car 3D model is sure to be loved by your audience.
8. Downtown Taxi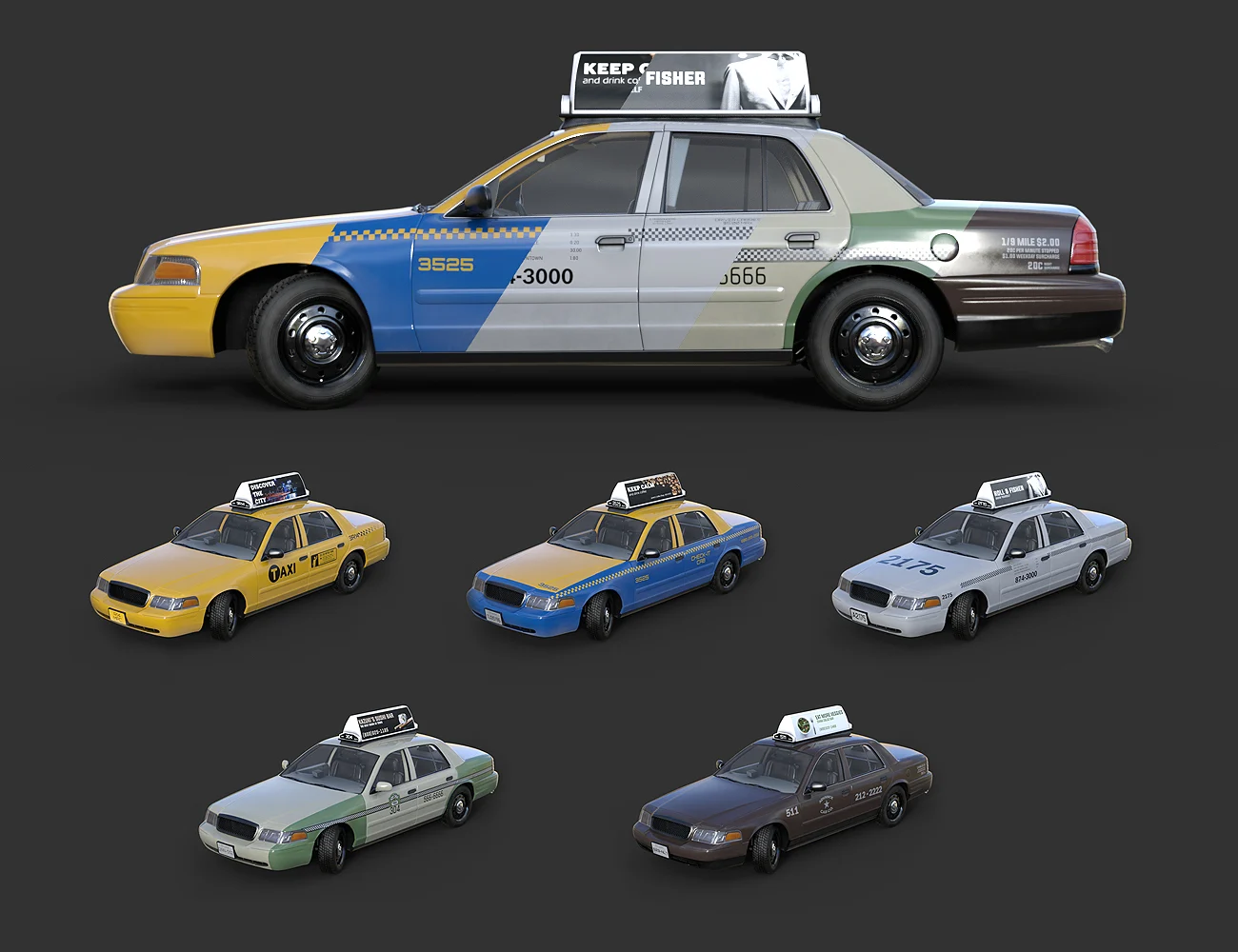 There are few vehicles as instantly recognizable as the yellow new york taxi cab. These vehicles have been a staple of the city for decades. Taxis are a critical part of the daily commute and can be seen in movie and shows quite frequently. They have a way of becoming a part of the scene as they help move things along. They can also do the same for your own 3D animations and scenes!
This 3D model does a great job of emulating that taxi look and feel. The exterior has been rendered to perfection with Iray materials, lights and shadows. Inside, you will find animated windows, doors and steering wheel movement just like in an actual cab. Plus the trunk opens and closes as well.
The signs on the taxi roof can be changed to suit your needs. . If you dont want a classic yellow taxi cab, you can choose alternate colors too.
This model is an amazing addition to any virtual city or background scene. Check it out and let us know your thoughts.
9. Metro Police Car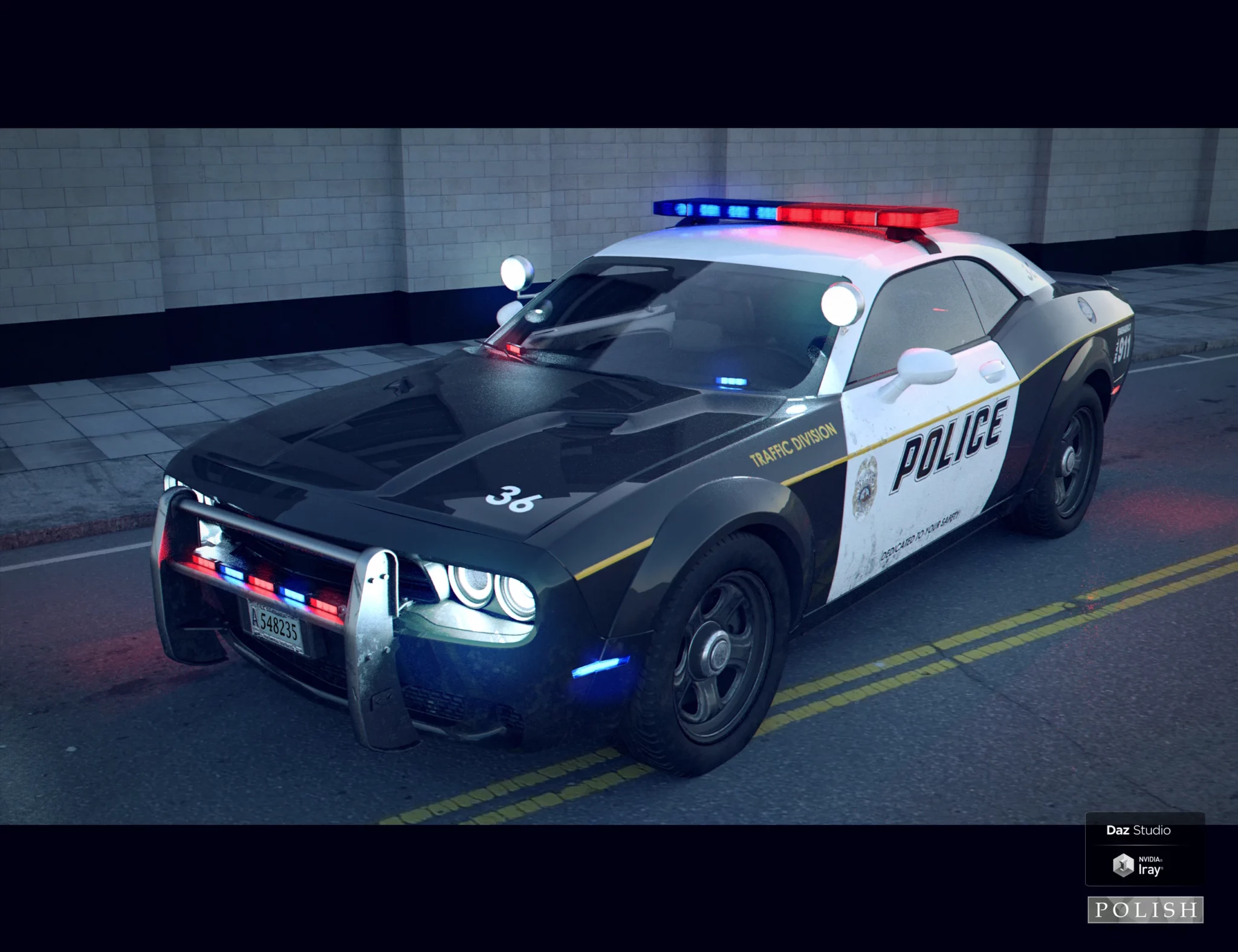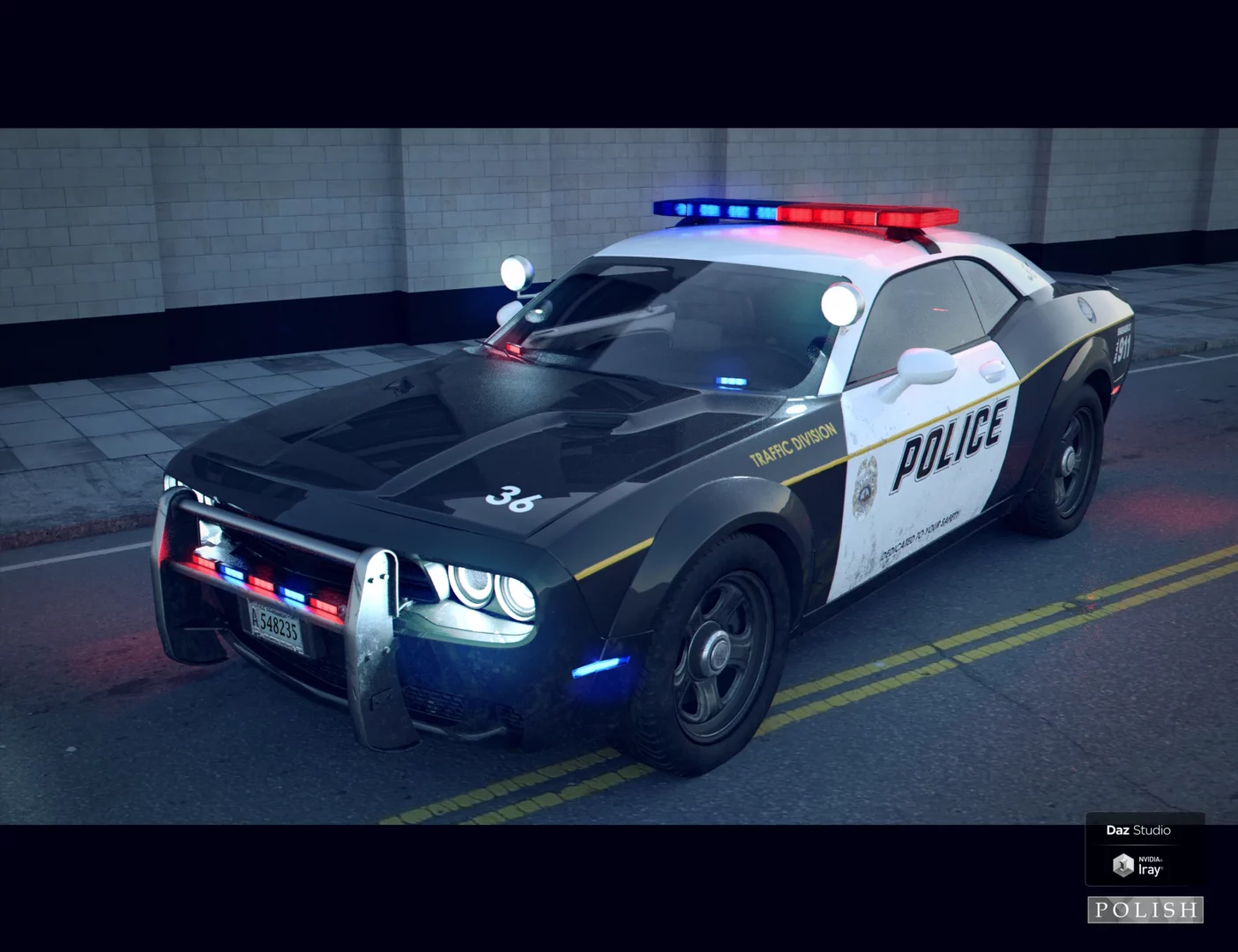 Police cars are an iconic part of the modern world. Their primary purpose is to provide law enforcement with safe, effective transportation. These police vehicles are often equipped with special equipment that can help them stop crime and suspects in their tracks!
Police car 3D models are great for scenes depicting chase scenes or crime scenes. They also work really well in addition to city backgrounds!
This model has fully articulated doors that open and close just like real ones. You can place your own characters inside or postition a camera in the driver's seat to create an action view in your renders!
The exterior of this vehicle comes with highly detailed Iray materials, lights and shadows. The car looks great no matter what time of day or environment
We would love to see what you create with this car 3d model. Tag us on social media to show off your work!
10. Steampunk Carriage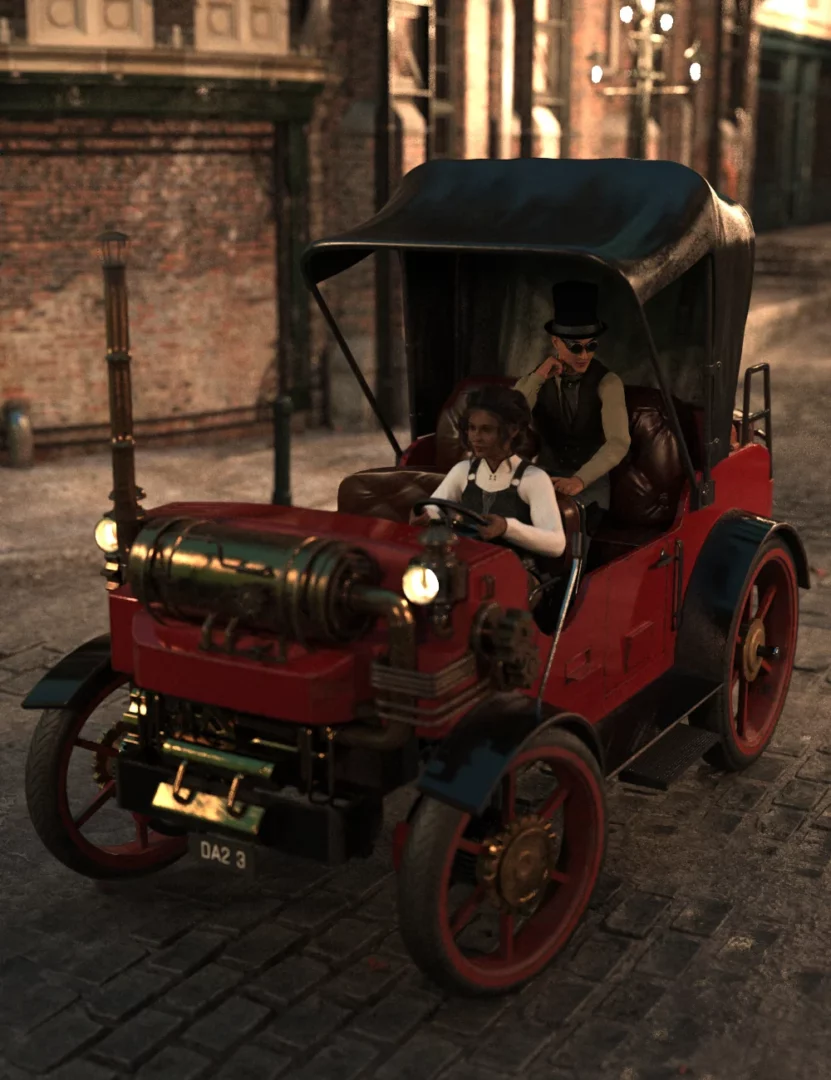 Retro cars are amazing for adding detail to modern scenes while steampunk carriages are great for putting our characters in an alternative history! You can create tons of different sequences or vignettes with this 3D model.
In case you don't know, steampunk is a subgenre of science fiction that typically features steam-powered machinery as well as retro futurism and other elements. This makes for a very unique style that can help us create incredible scenes with interesting character or camera angles.
Inside the carriage, there is seating for 3 genesis 8 characters and 1 driver located at the front of cart. The carriage comes with front lights and multiple color options as well as luggage bags.
This steampunk carrige does a great job of melding the old and new worlds together into one unique vehicle. You can easily blend it into your own scene design.
This carriage has Iray materials. These can help show off your scene in all kinds of environments.
This carriage is a wonderful addition to an alternative history scene, but it would be just as great in a modern city setting. Get this 3D model and show off your steampunk creations to us! We can't wait to see what you create with these amazing models!
11. Big Bill Truck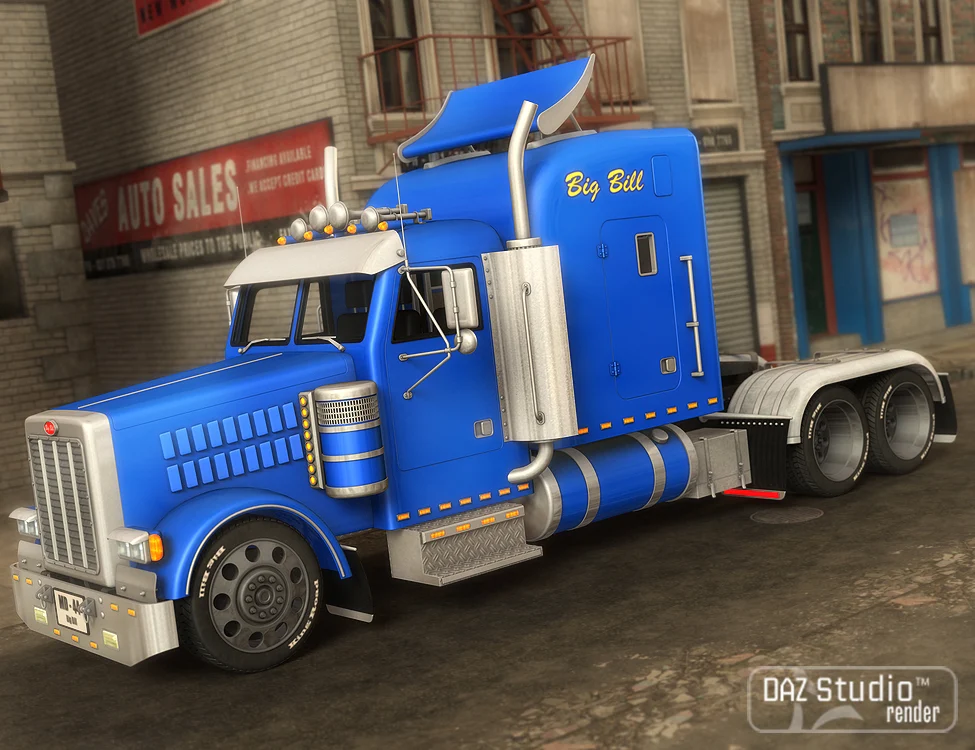 I see these trucks all over the country. They are also common in other parts of the world. The sheer size and bulk of this vehicles makes it a popular choice for movie makers, game developers and 3D artist who want to add some interesting detail to their projects.
This truck is a classic american vehicle with the massive cab and bright paint job. In addition to making a great sight on busy city streets, these trucks work really well in open environments too! You can add one of these trucks alongside some other 3D models for a really interesting quick scene.
This 3D model has Iray materials that look great no matter what time of day and rendering engine you choose. They can help show off this truck in realistic and stylized settings.
Open the hood to access the engine for some tune ups! There are also multiple exterior details including mirrors, headlights, taillights and more.
This truck comes with two driver poses as well so you can match your characters to the vehicle. Get this 3D model and show off your own big rig creations.
12. Llamaghini Gallopngo
It's no secret that we are a bit obsessed with sports cars at pixelsizzle! The lamborghini gallardo was first introduced to the world in 2002. Since then, this sports car has been a staple of high performance and luxury.
This car 3D model does an amazing job of capturing the original. The Llamaghini Gallopngo is a luxury sports car that rivals cars from its contemporaries. With a 570 horse power v10 engine and the ability to go over 340 kilometers per hour, this "little llama" is one of the fastest cars in daz studio and will have your genesis characters riding in style!
When you purchase this 3D model, you get a detailed interior and exterior, four different set of hubs and spoilers, nine color options and one carbon fiber option.
With the .duf files that come with this product, you can easily switch out body parts to change their color or add a carbon fiber version for extra detail.
Create a high speed chase scene with this 3D model. There are plenty of opportunities for interesting camera angles and you can easily bring in another 3D model to highlight your chase or race sequences.
If you have ever wanted to have a luxury sports car in your daz scenes, this is a great place to start. This car 3D model presents you with all kinds of opportunities when it comes to designing your renders. In addition, this 3D model's texture quality is great! You can easily use it for high end rendering or import it into unity for a stylish ride.
Upper Class SUV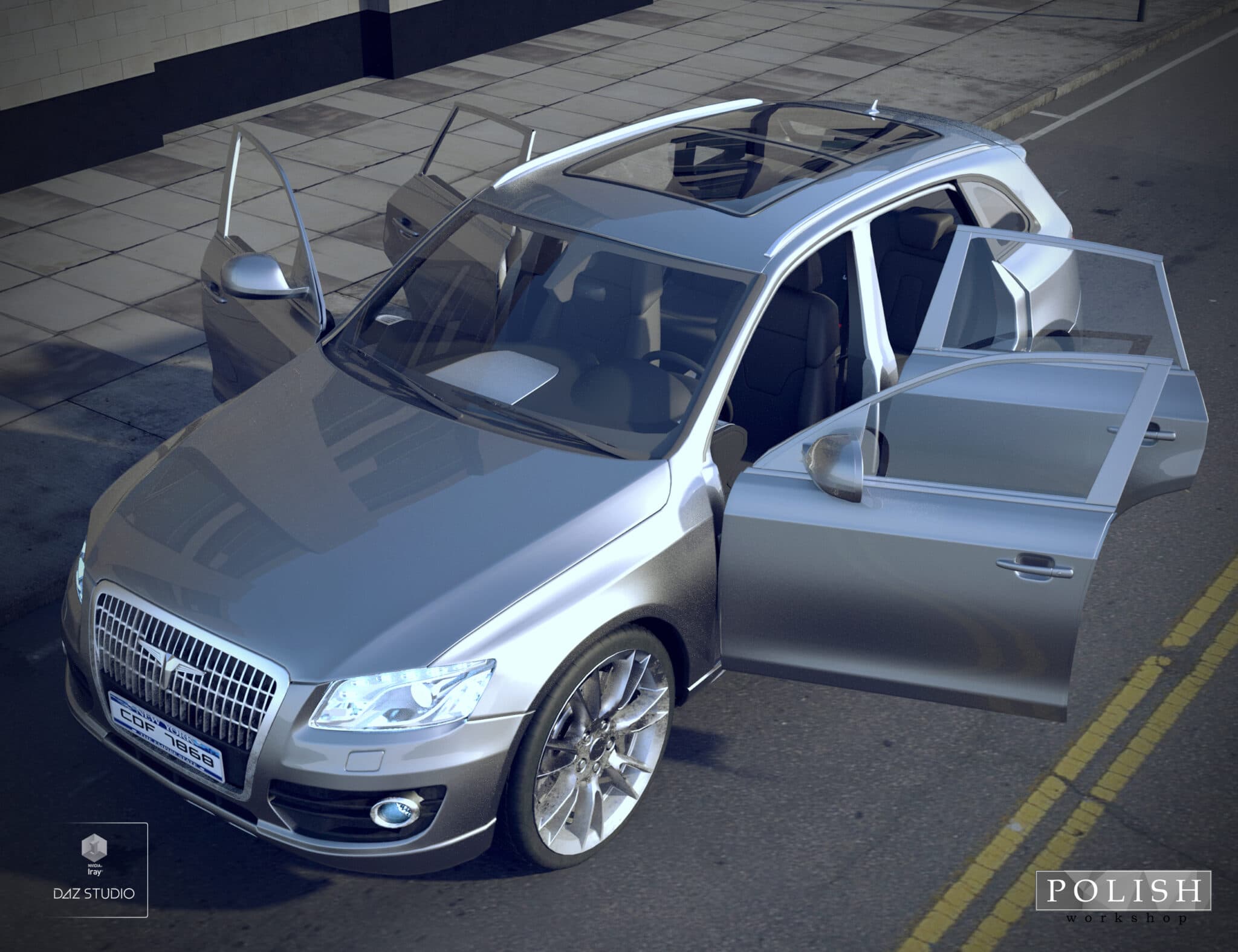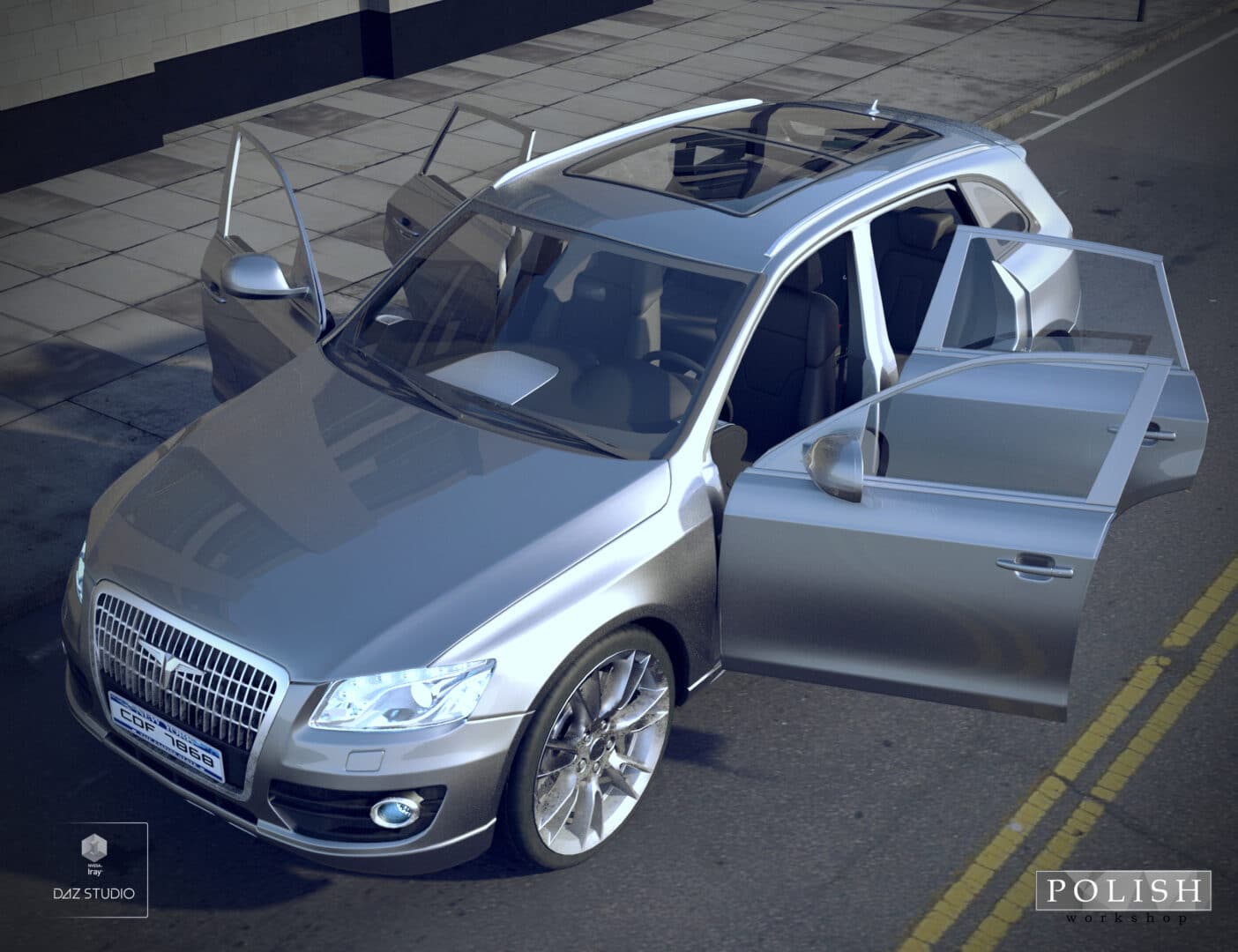 SUV'S are all over the streets of many different countries. High performance, safety features, and comfort are some of the reasons why people choose to buy these vehicles.
This 3D model of an upper class suv has a luxurious yet sporty look with four doors and seating for five people. This vehicle is great for recreating the urban streets of new york, london or even beijing!
An SUV is a vehicle that is typically designed for both on and off-road use. This makes the Upper Class SUV a very versatile 3D model since it can be used in both urban and outdoor environments. This luxury car has plenty of room for your genesis characters, whether they are driving or riding along in the back seat.
This 3D model will work perfectly with other cars you have in your daz studio library. If you want to add some flair to an existing scene, this vehicle can help! It is a great way to improve any cityscape or busy road scene.
This fully articulated Sports Utility Vehicle has Iray materials with multiple color options, multiple light settings and three interior areas to choose from. It can easily blend in with any modern world settings.
In short, this 3D model is a great addition to any collection so start building your own cityscape and add this in for some interesting detail or just to show off your vehicles. Also you can use this in Unity or any other game engine out there!
Conclusion
All of these 3D models are wonderful resources for any level of 3D artist. From beginner to professional, you're sure to find something that works great with your projects! After all, we put a lot of time and work into each review so we want the results to be the best they can be for you.
If you decide to add any of these 3D models to your library, please share your art with us! We know you will love the results and we can't wait to see what you create.
If you want us to continue creating interesting 3D model content, consider leaving us a review or just spread the word about our site. We are dedicated to growing our community and rely on your help to do that.
Finally Be sure to follow us on social media for all the latest updates!