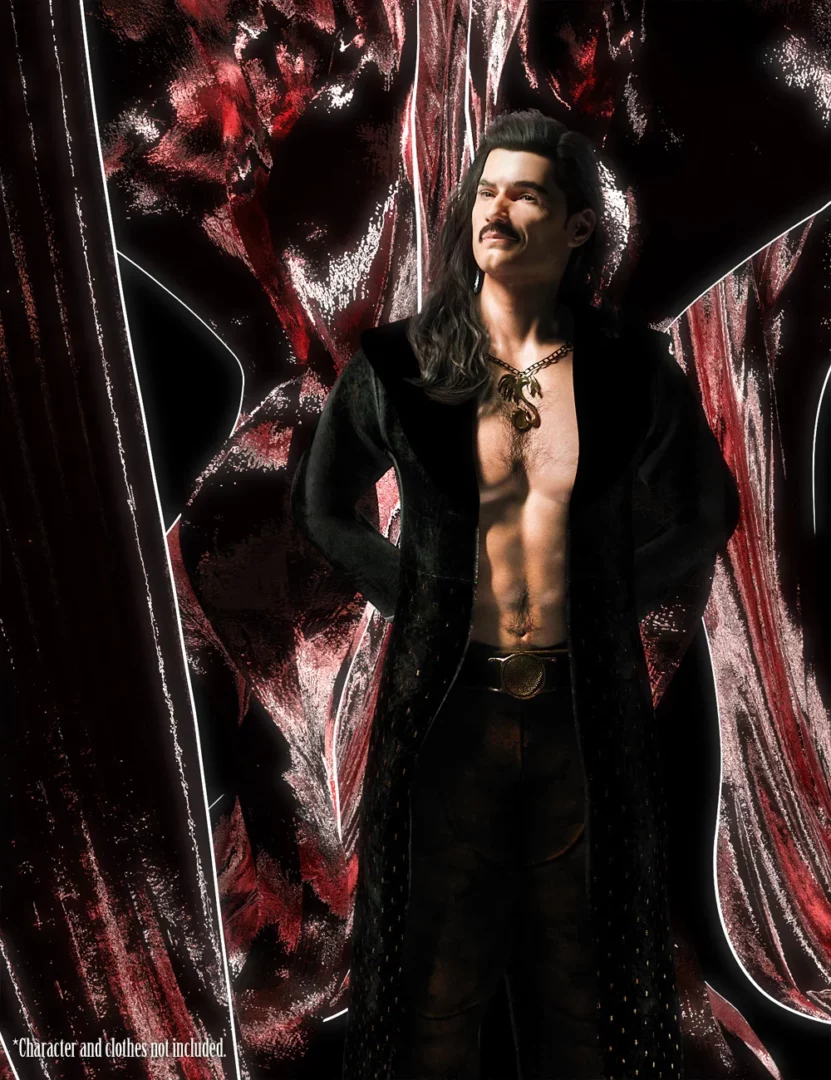 We have featured Jepe's Daz3D characters many times on Pixelsizzle. And no its not because they are affiliated with us! They just make unique and interesting content. They have just released a set of cinematic poses and props for the popular Michael 8 character. If you are not familiar with Jepe's work, check out this LINK, where you can see lots more of their DAZ Studio content.
Roll Camera!
Jepe's cinematic poses props for michael 8 will allow you to create stunning cinematic promo renders. Perhaps you have a book you need to promote or need help creating a dramatic scene? These poses will help you to catch your audiences attention. The poses and props can be used with Genesis 8.1 Male and Michael 8. The set comes with 20 poses including mirrors as well as a bunch of cinematic props and sample scenes.
Jepe's cinematic poses and props for Michael 8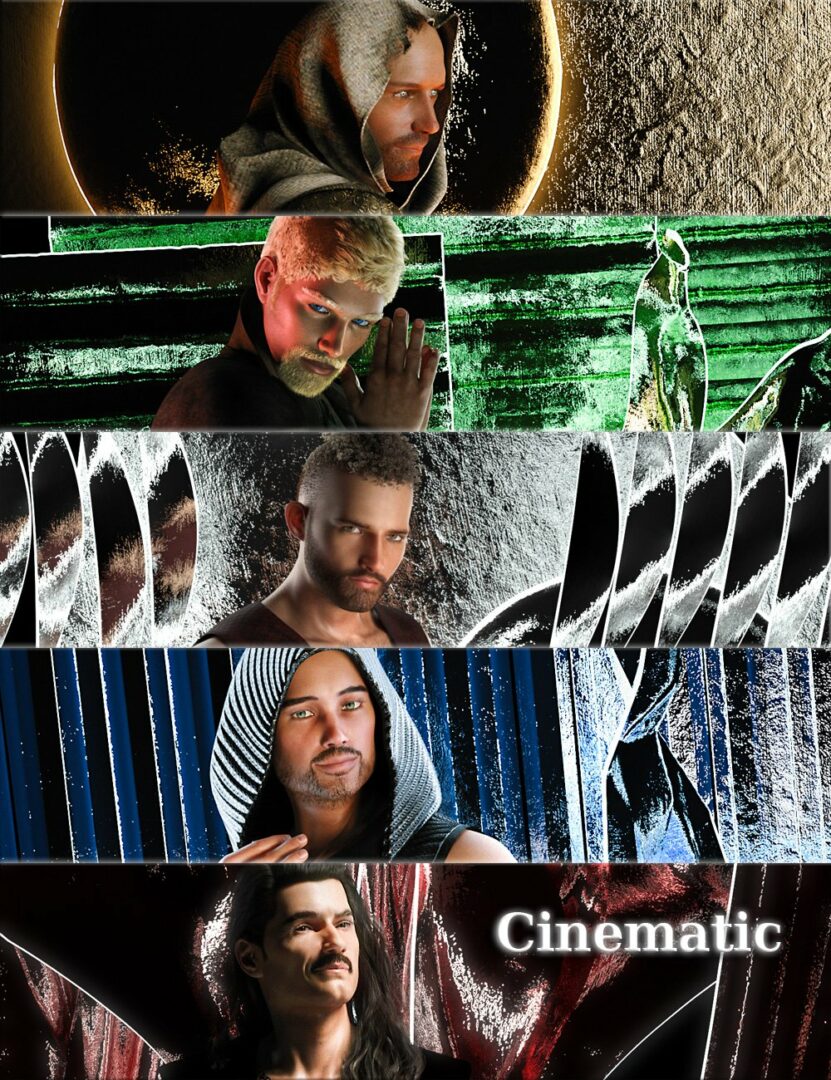 Lets start by talking about the poses. I really love the choice of poses and its great that they included poses for both Michael 8 and Genesis 8 Male. You can adjust each pose separately to fit your needs. They include a variety of standing, gesturing and kneeling poses. These work excellent for book covers or other promotional renders where you need your daz3d character to really stand out and catch attention. They also aid in story telling. You can get an idea of what you could create using the poses below.
You can also zoom in for some nice close up shots. This works great if your character needs to be featured in a shot that has less background around them or just for style purposes. They have included the mirrors too which come in handy if you want to add some interesting reflection effects.
Cinematic Props and Scenes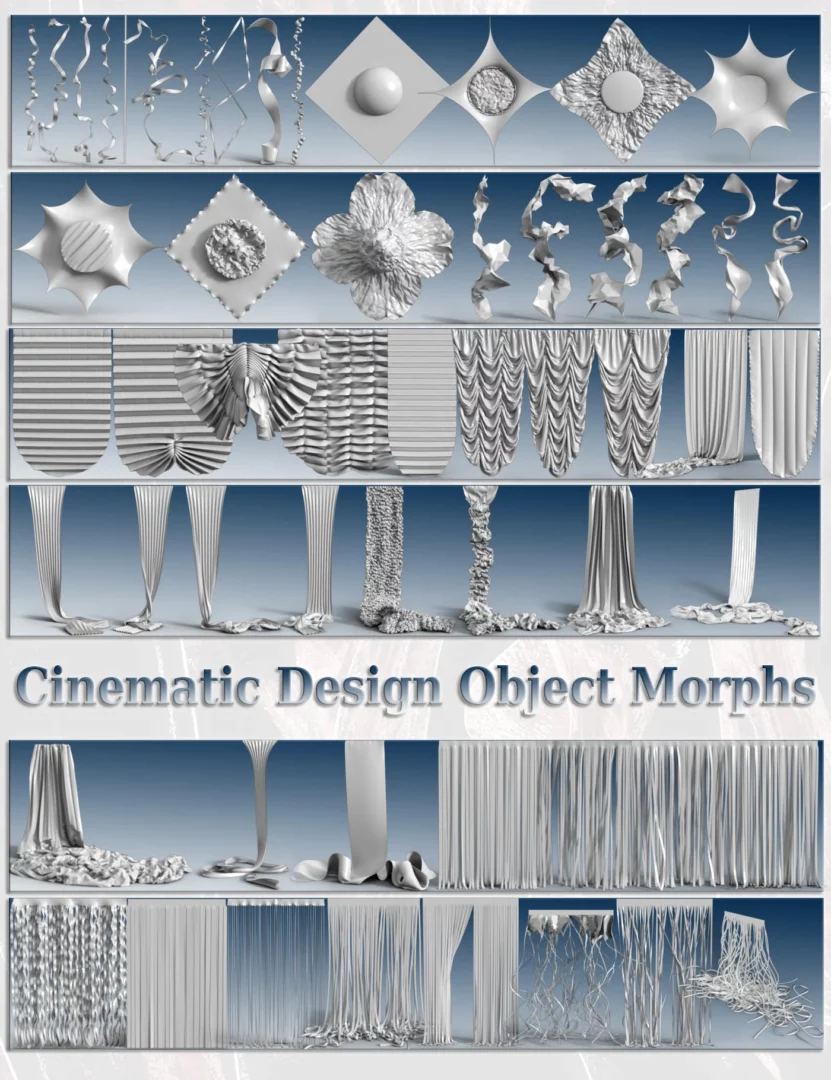 I am not an expert in photoshop or other compositing programs, but with Jepe's cinematic poses and props you will find that creating the perfect photo realistic render is very easy. There are 5 samples scenes that include lighting and rendering settings. This means that just one click you can give your digital art a realistic look.
The set includes lots of different items like morphing curtains, ribbons and even sculptures. Some may be familiar while others are more unique and quirky. All the props fit really well with the poses.
We can't wait to see what you create using Jepe's Daz3D poses and props. Be sure to share your renders with us on Pixelsizzle.
Happy Rendering!