Limited Time Freebies for October 2022 – Get these while they last!
This month we have 11 new items available for download. Amongst the selection there is a nice fashion pose set for Michael 7 and a collection of stylish lighting props. There are also two Victoria 4 era characters that will certainly please our poser users! We also liked the strappy heels for Genesis to round things off.
*Please note item prices are correct as of the date of this article.
Fashion Model Poses for Michael 7
Let's begin with one of our favourite picks this month. This pose set includes 20 attractive fashion poses plus mirror poses for Michael 7. These are superb for any promotional renders, ranging from 3D character promotion, to clothing and advertising. They also work great in storyline scenes, as the various poses lend themselves to a variety of situations.
Alternatively you can pose your favourite Michael 7 characters and 3D print them with the optional licence.
Key Features:
20 fashion poses plus mirror poses for Michael 7
Includes interactive licence option
Includes 3D printing licence option
Light The Way
We love these attractive lighting props. They are perfect for adding a touch of class and depth to your scenes. Even includes a flashlight and lantern, perfect for some halloween horror renders! Includes files for Cinema 4D, Blender, 3DS Max and Maya!
Also includes a 3D printing licence. These props would look quite cute as 3D printed props.
Key Features:
Includes all the files necessary for popular 3D applications
Has a range of several different types of lights
Includes optional interactive and 3D printing licence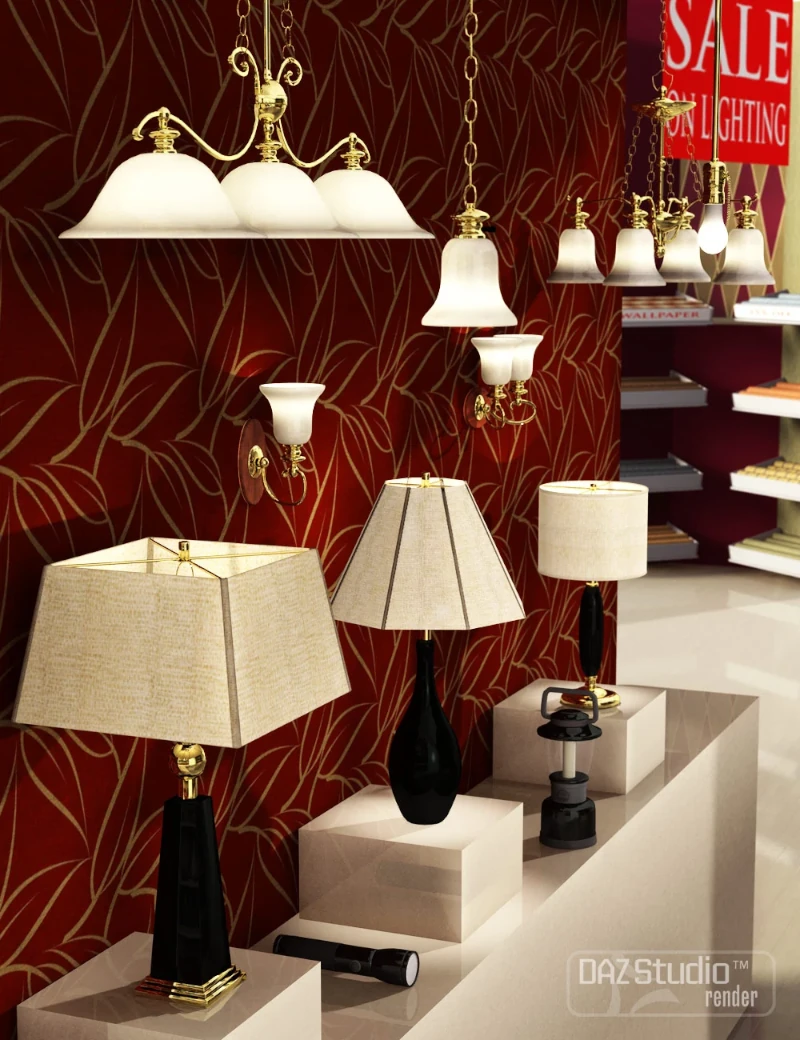 Strappy Platform Pumps
These attractive pumps caught our attention right away. They are well designed and have fit adjustments to suit a range of Genesis era models. We always love a pair of shoes, especially free ones!
Key Features:
Compatible with Daz Studio and Poser
Includes high resolution textures for both programs
Includes Interactive and 3D printing licence
More October 2022 Freebies from Daz3D.com: