Limited Time Freebies for November 2022 – Get these while they last!
November brings us 12 new freebies so far. We held off publishing updates this month due to the impact of Daz's Halloween sales etc. Our favourite pick from this months free stuff is the Creepy Poses for Creature Creator which includes 45 poses for Genesis 2 characters. These are worth checking out as they can easily be converted to work with Genesis 3 to 9 characters. Sticking with the fantasy theme we also have Kidemonas for Vrakaros outfit so that you can color match your bull headed monster! Please read on to see more highlights.
*Please note item prices are correct as of the date of this article.
Gentleman Adventurer Poses for M5
Here are some great free poses for Michael 5. These action poses work great in a variety of genres. We had a lot of fun using these to recreate some iconic James Bond poses in Daz Studio! You can use any weapon to fit your genre and the poses are easy to adjust.
Key Features:
24 action themed poses for Michael 5
Includes interactive licence option
Includes 3D printing licence option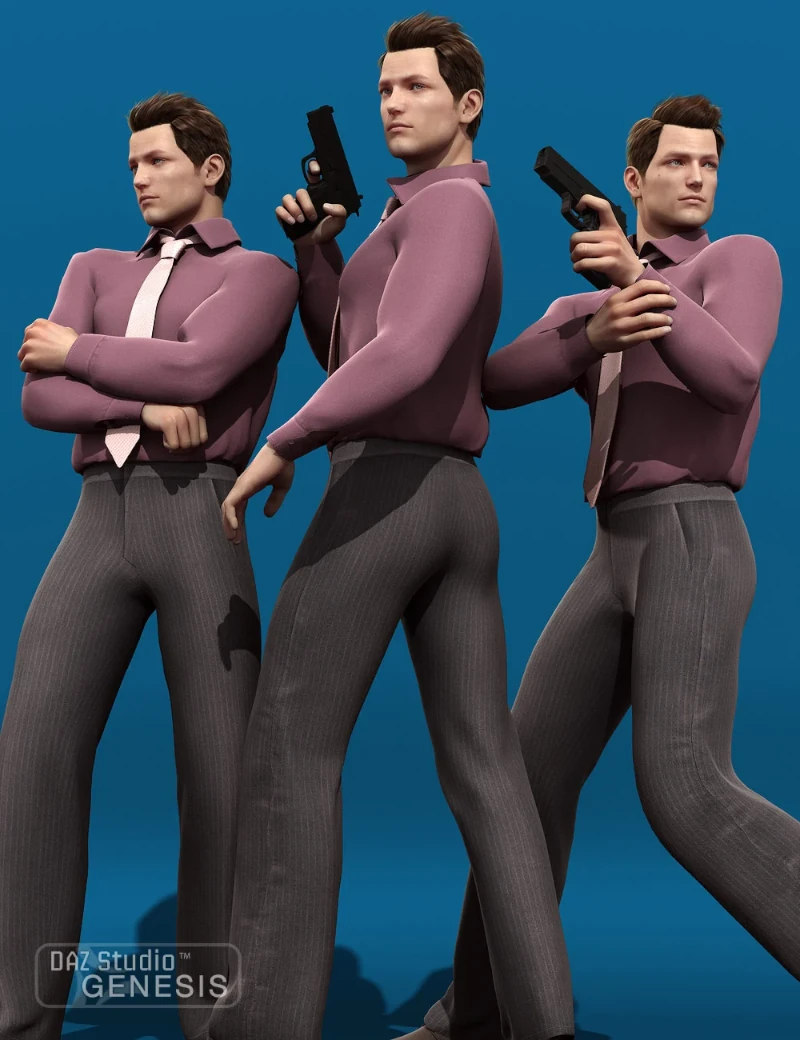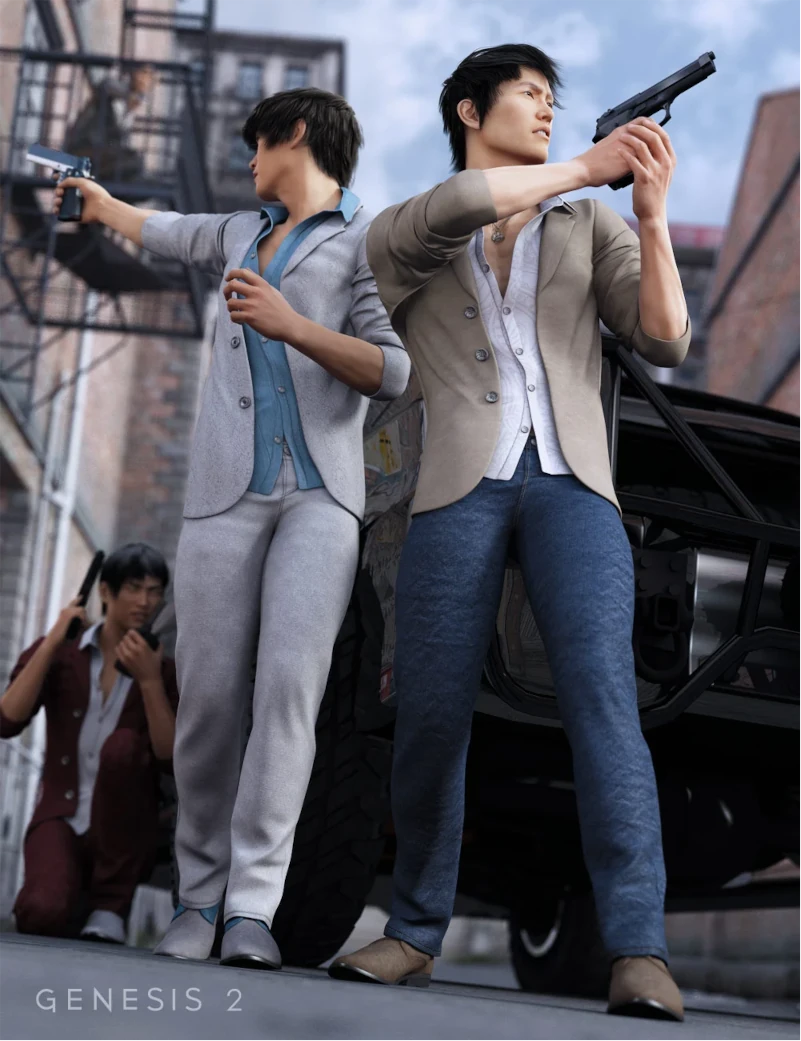 Yakuza Outfit Textures
We loved the Yakuza outfit for Genesis 2 Male. If you are interested in purchasing it, it still looks great on newer Generation Characters. This item includes 4 new texture for the out fit to keep your Yakuza looking stylish!
The Textures are high quality and look great rendered with Iray. Options include: Classy, Dapper, Rakish (our favourite!) and Uptown.
Key Features:
4 new textures for the Yakuza outfit
Includes interactive licence option
Includes 3D printing licence option
Creepy Poses for Creature Creator Genesis 2
If you havent discovered Creature Creator for Genesis 2, its a lot of fun and allows you to transform the base G2 character into a whole host of terrifying nasties!
This set of poses is the perfect match for these monstrous creatures and includes 45 sinister poses for the male and female characters. If you don't have creature creator it doesn't matter as theses poses will work with any Genesis 2 Male or Female characters.
Key Features:
Includes 45 poses. 20 Male and 25 Female.
Natural and Realistic Stances
Includes optional interactive and 3D printing licence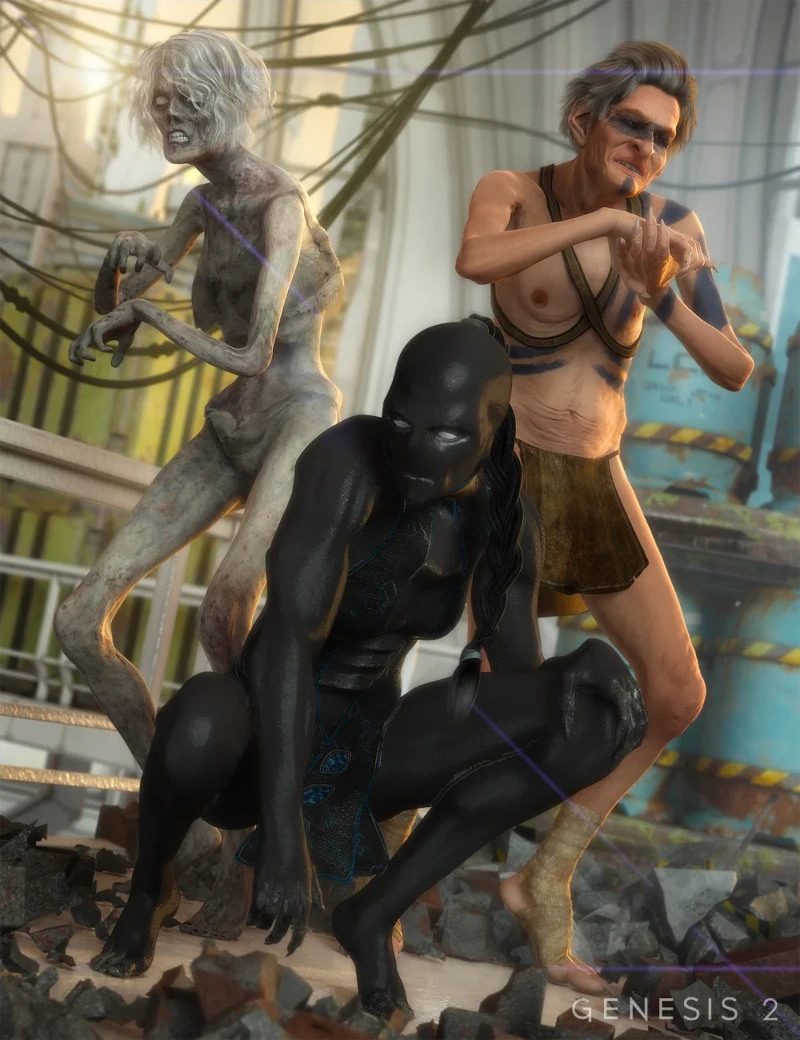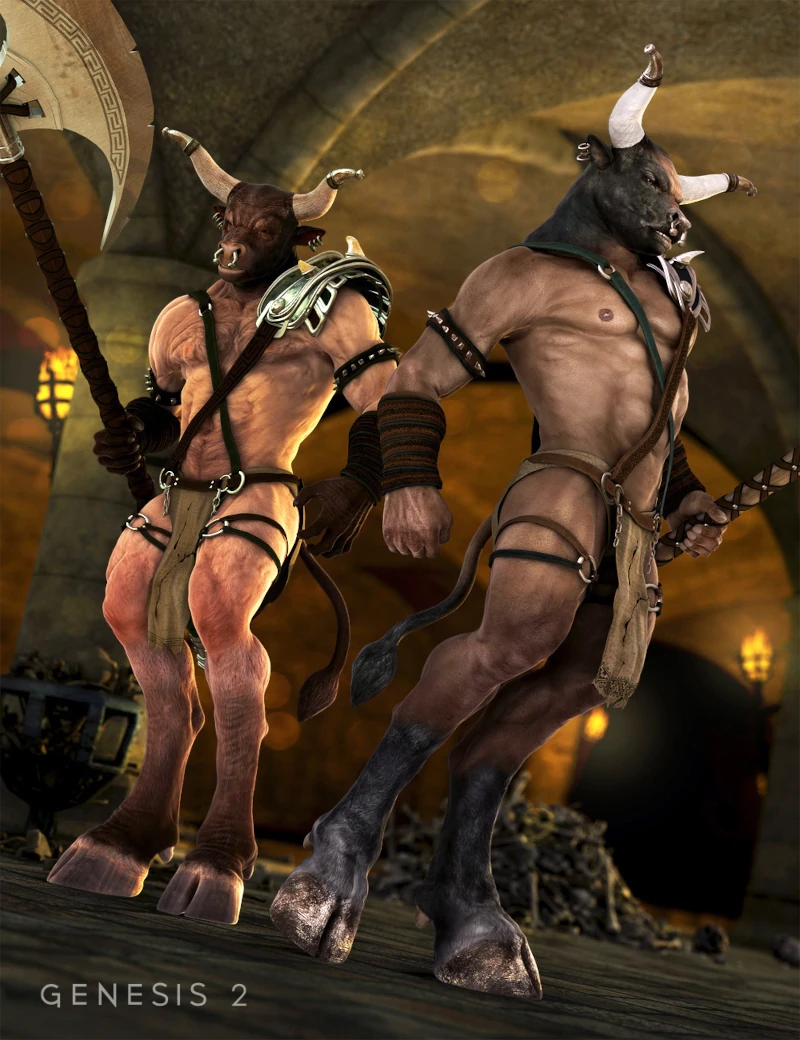 Kidemonas for Vrakaros Outfit
The Minotaur 6 character is one of our favourite fantasy character from Daz. We absolutely love the ferocity and realistic sculpting. The Vrakaros Outfit is the perfect compliment and these free textures look great.
The diffent colored horns and armour make it possible to create different ranks to help give more depth to your fantasy worlds.
Key Features:
4 texture sets for Vrakaros Outfit
Includes high quality textures.
Includes Interactive and 3D printing licence
More November 2022 Freebies from Daz3D.com:
There are many more free texture sets available this month ranging from bikinis to western outfits, so click here to head over to Daz3D and check them out. In addition to a variety of clothing textures there is also a hair color set for Colors for Edit Male Hair. You can see a preview of the hair below. We hope you find something you can use in your next renders and keep posted for more free content!