Limited Time Freebies for April 2023 – Get these while they last!
We are kicking off easter with 12 great Daz freebies. There are several great pose sets for Genesis 3 and 2 and a stunning Noir outfit for Genesis 2 Female. We have a cartoony office outfit for Star and some teacup fairy poses! Also featured are a number of fantasy clothing textures and some undead monster poses. Overall not a bad haul of freebies this month!
Also this month there is a Daz+ Easter egg competition! If you find all four easter egg items over the course of the next few days you will get a free item added to your account. These are special free items listed on the shop page so keep an eye out!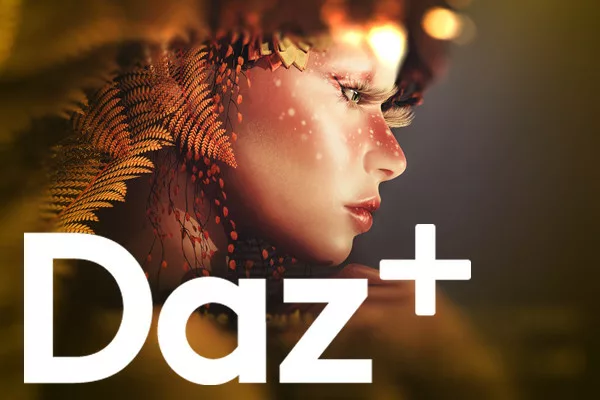 Please note: This is only available for Daz+ members. Daz+ membership gives you exclusive weekly free content, discounted prices, tutorials and more. You can find out more about the program by clicking the image above.
*Please note item prices are correct as of the date of this article.
Capsces Poses Teen Josie 7
This is the first of two free Genesis 3 pose sets by Capsces Digital Ink. These joyful poses are meant to bring a lively feel to your scenes. They range from frolicking and dancing to laying around. This generous pose set includes 29 different poses.
Key Features:
Includes 29 poses for Teen Josie 7
Includes interactive licence option
Includes 3D printing licence option
Capsces Pin-up Guy 7
We really love this set of poses for Genesis 3 Male! There are so many pin up pose sets for female characters so this original and playful set is a welcome change! There are 27 poses in a variety of different stances! This set is perfect for a gym or body building scene with lots of matcho arm flexing and strutting!
Key Features:
27 Poses for Genesis 3 Male
Includes Interactive licence option
Includes 3D printing licence option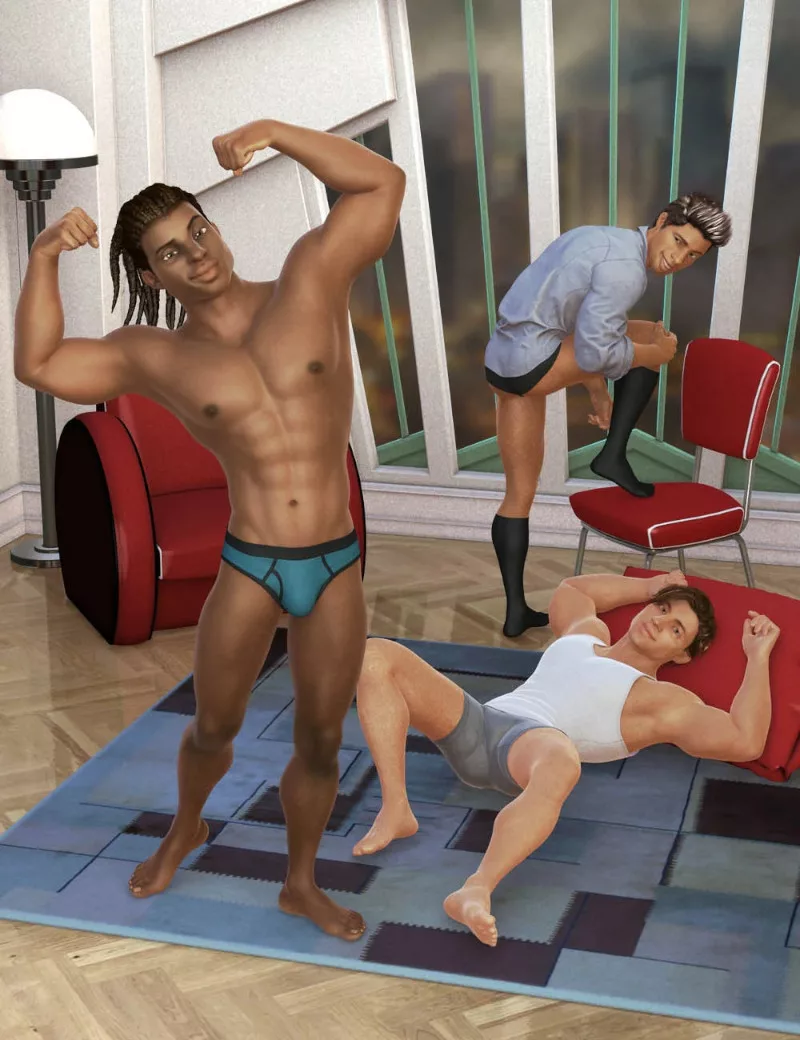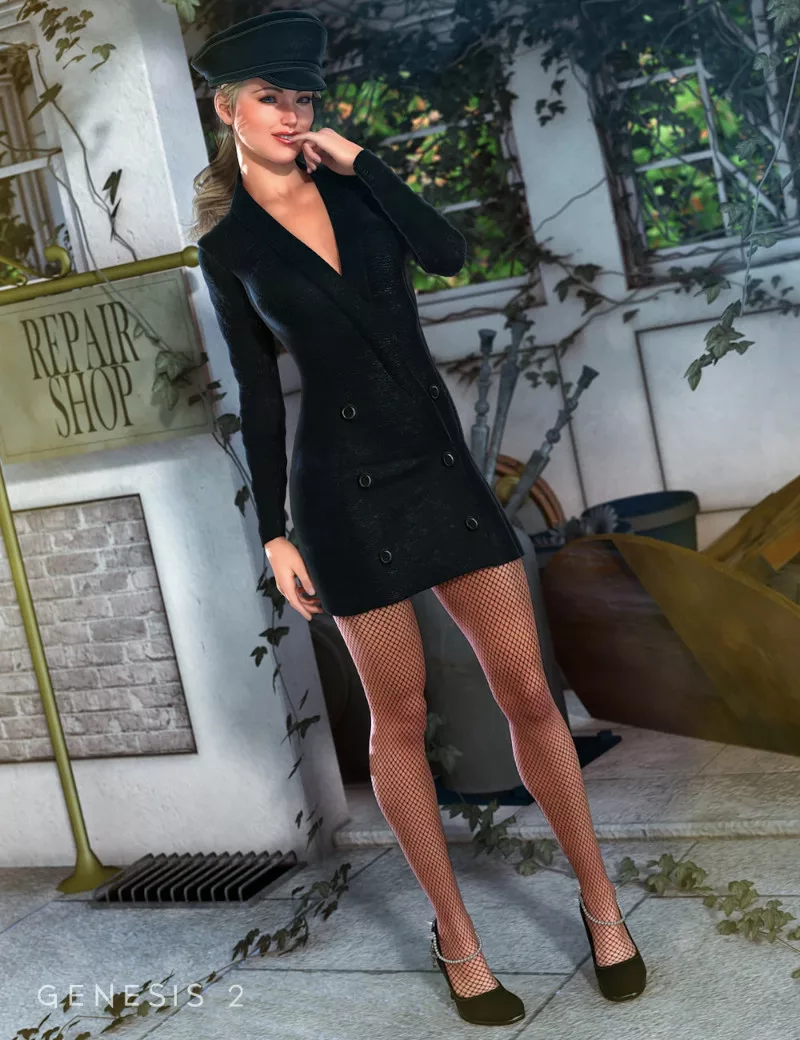 Noir Outfit for Genesis 2 Female
This outfit really caught our attention! It is very edgy yet extremely stylish, with a 1920's inspired look. What makes this outfit more unique is the inclusion of a cap, stockings and stylized heels. This combination can be stripped back for an attractive business look or combined for a night out scene.
Another great feature is the amount of adjustments available to customise the fit for any character shape.
Key Features:
Dress, stocking, cap and heels included
13 Textures with Transparency and Reflection maps.
Supports Many Genesis 2 Female Shapes
Includes optional Interactive and 3D printing licence
DeadEnd Poses
Now for a Daz freebie from artist Muscleman with some deadly attributes! DeadEnd Poses is a set of 25 zombie poses created for Genesis. They look especially terrifying when combined with the Undead Fiend. We like pairing them with any character that has a scary look and they work great in horror scenes.
Key Features:
Head and Body presets.
Multiple textures including Tattoos.
Includes Pose files for Daz Studio and Poser (.DUF and .PZ2)
Includes optional Interactive and 3D printing licence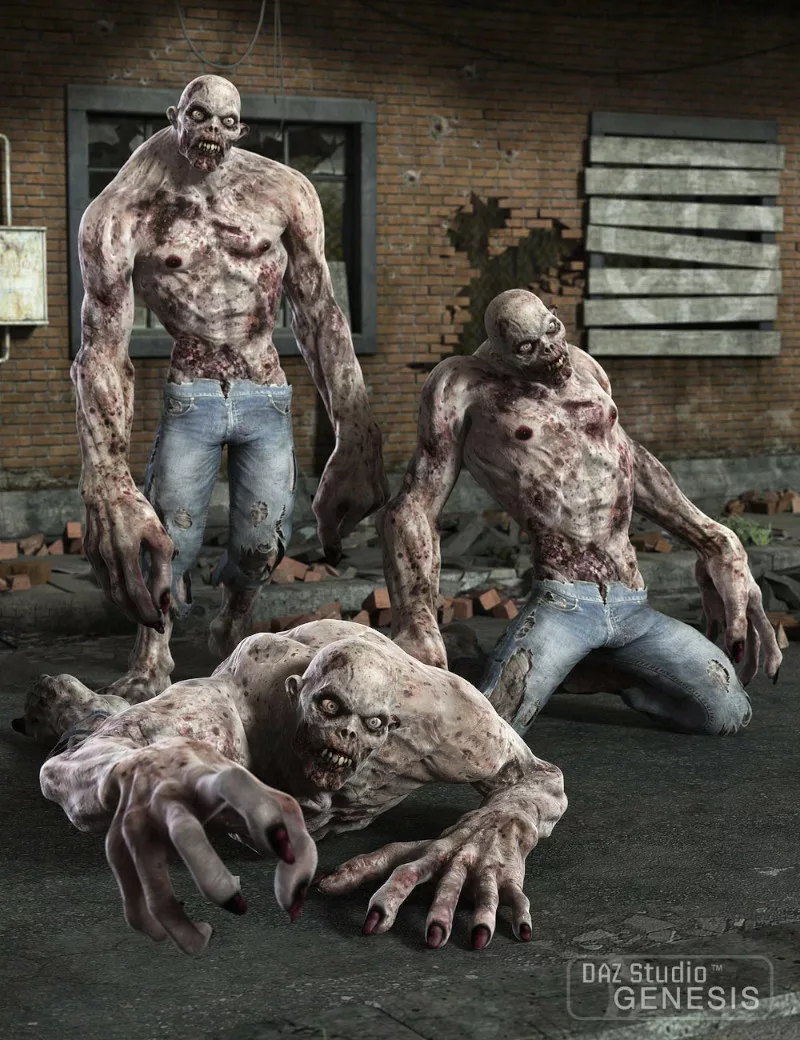 More April 2023 Freebies from Daz3D.com: