Free Daz Studio models and content | 25th January, 2021
*Please note item prices are correct as of the date of this article.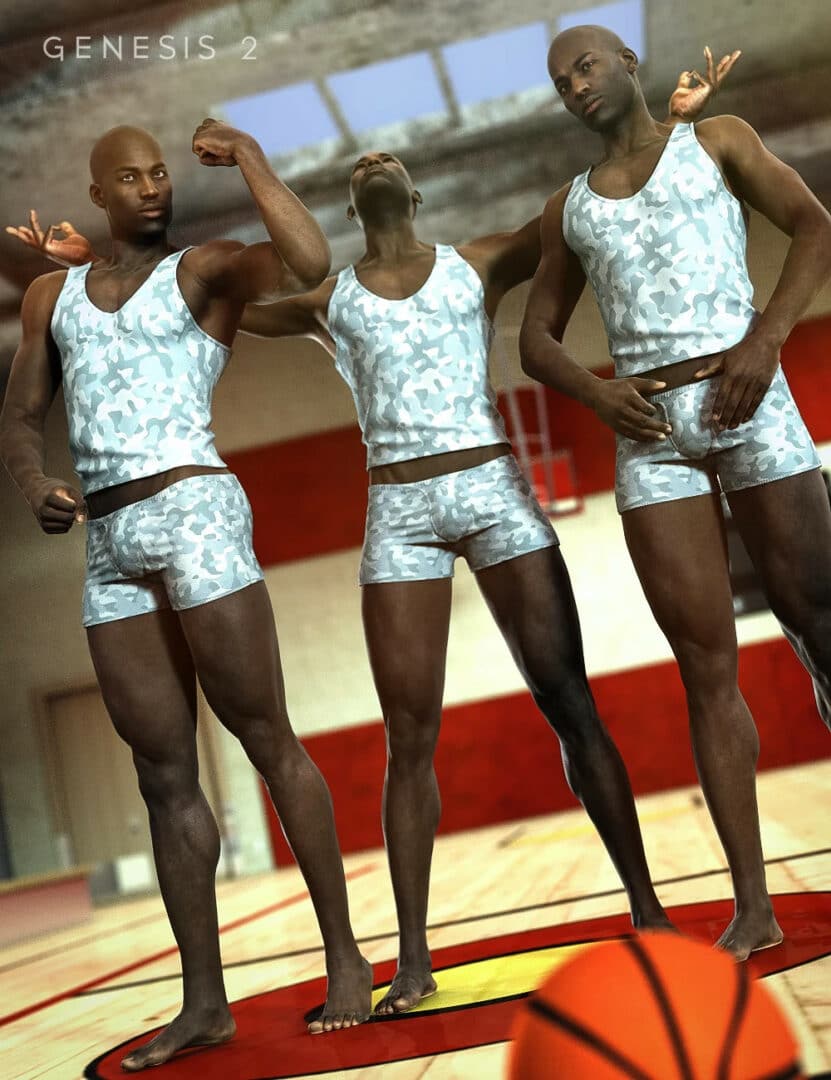 Poses for Darius 6
If your looking for free Daz Studio content, here is a list of free content *currently available at Daz3D!
Darius 6 is one of our favourite characters for Genesis 2 Male. We love any new content for male Daz Studio characters. Get this set of 20 poses for free at Daz 3d. They are excellent for a wide range of scenes and will help you get the renders you need!
Includes:
20 Daz Studio Pose files
Poser Companion files installer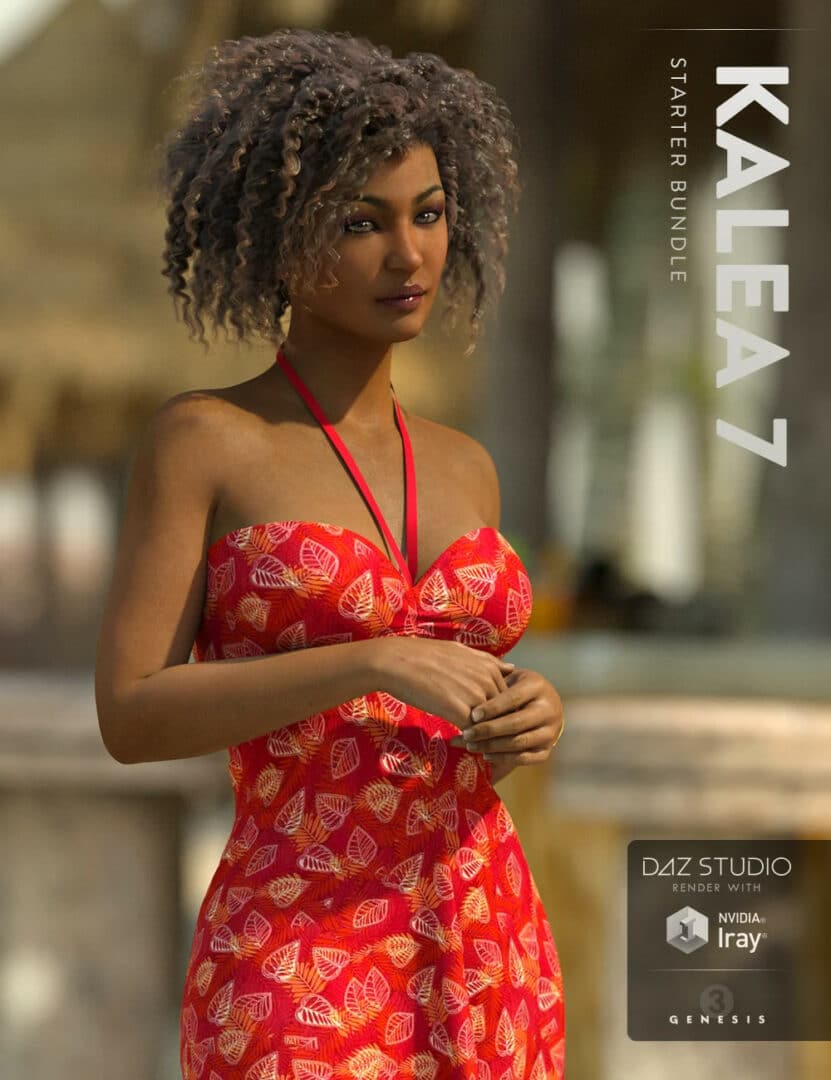 Kalea 7 Starter Bundle
Get the exotic Kalea 7 starter bundle absolutely free at DAZ 3D whilst available! This beautiful character is built for Genesis 3 Female. The starter bundle includes a number of excellent products. You even get an extra character, Lilinoe. Kalea 7 boasts some interesting features. These include increased detail, articulation and detailed facial expressions. We especially love the free Lani hair for Genesis 3 Females which will look great on other characters too!
Includes:
Kalea 7
Lani Hair for Genesis 3 Females
Maui Days Outfit for Genesis 3 Female(s)
Shameless Rogue Outfit for Genesis 3 Female(s)
Z Beauty Poses for Kalea 7
Lilinoe for Kalea 7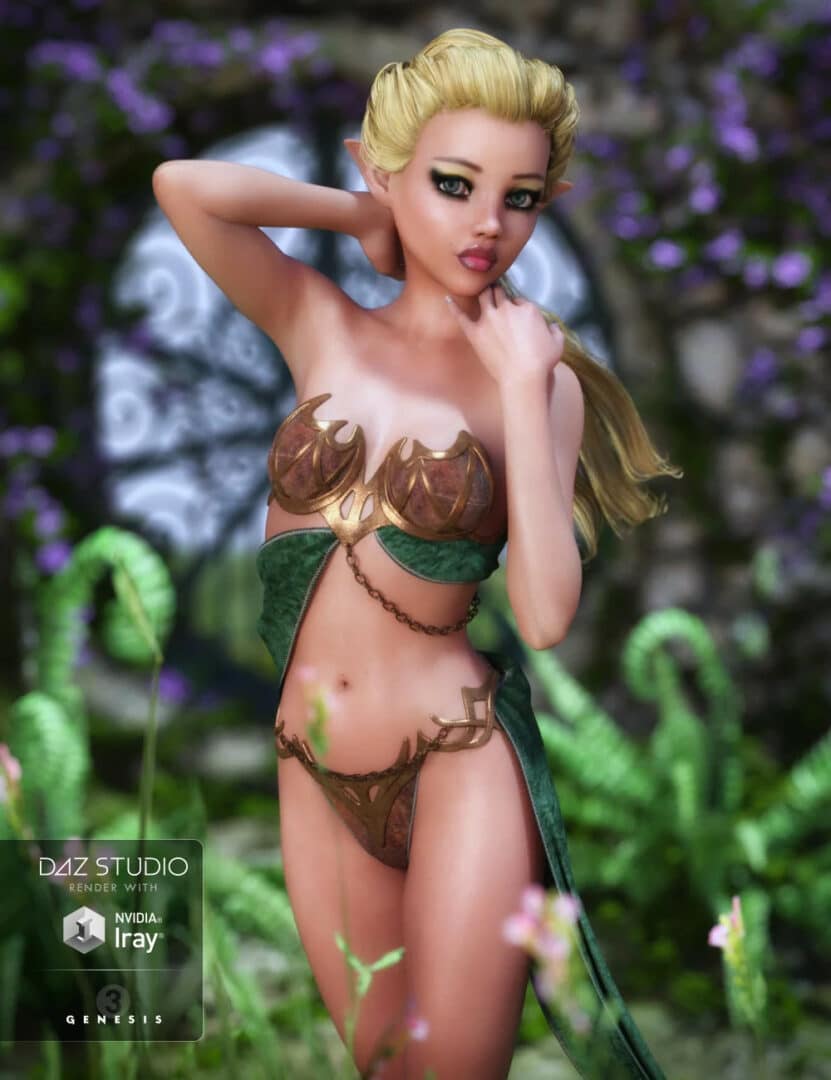 Madelyn for Izabella 7
We are very excited to see Madelyn for Izabella 7 available for free at Daz 3D! She is a beautiful and unique character for Genesis 3 female and Izabella 7. This pack includes several attractive makeup options in addition to lashes, eyes, nails and fantasy ears.
Includes:
Madelyn Character and shaping presets
Nails Longer/Nails Reset
Lashes Longer/Lashes Reset
Izabelle Ears/Ears Reset
Base Skin
7 Eye Colors
2 Fantasy Eyes
Eyelashes options
2 Fantasy Eyelashes and Makeup options
7 Lip Colors also 1 Natural Lips and 2 Fantasy Lip Colors
14 Makeups and 1 Natural Face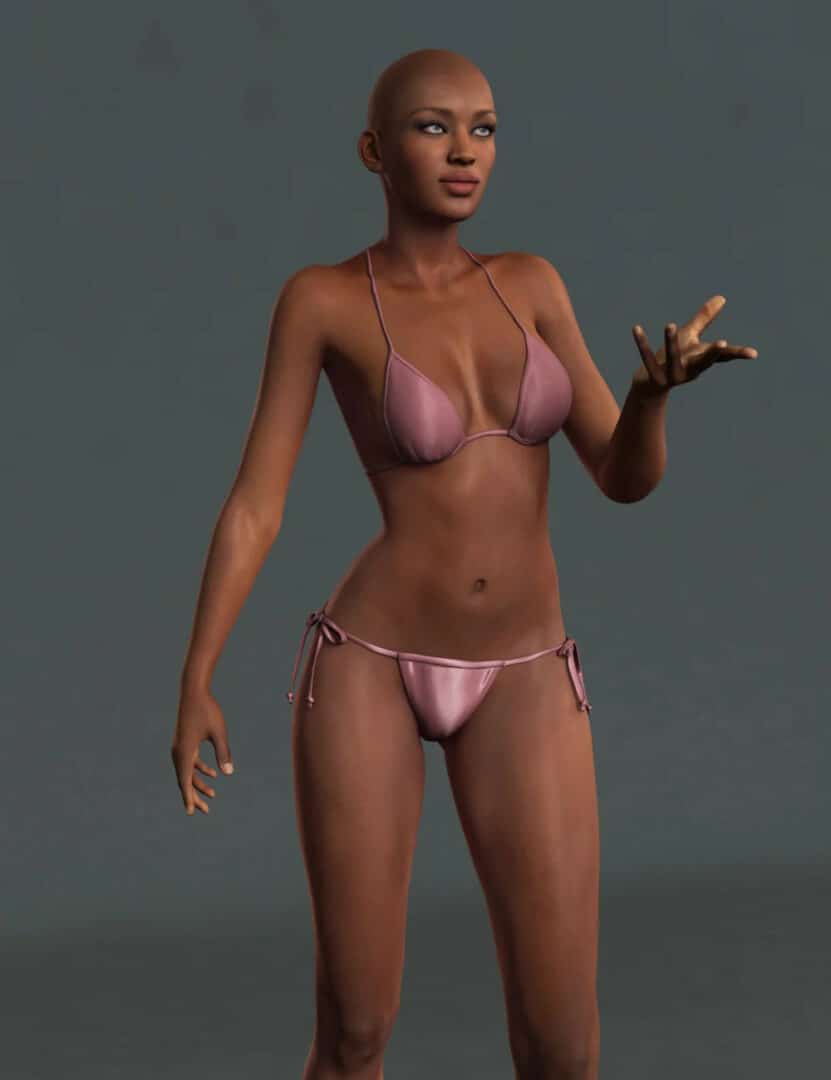 DP Monique 6 Carrara Shaders
This is a collection of 14 shaders that will make Monique 6 look incredible. These shaders work with Carrara to create photoreailistic looking skin. This product can also be used with Genesis 2 male to produce amazing results.
Includes:
14 Carrara Shaders for Monique 6
Five make-up skin shaders.
Four eye colors shaders.
Five lip color shaders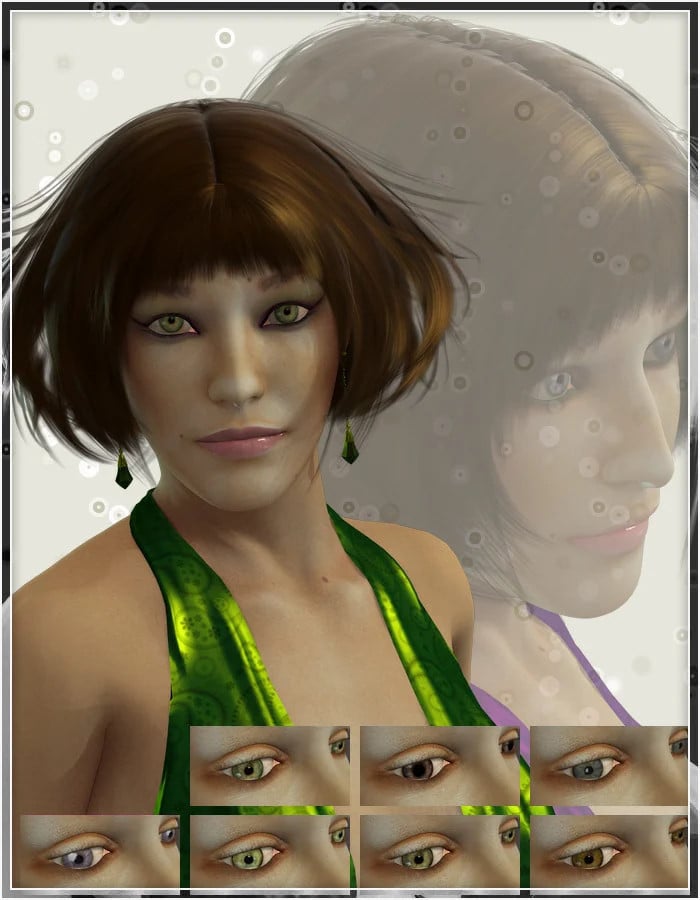 Patsy for V4
Victoria 4 still has a very special place in many of our hearts. There is an incredible amount of content available for her and for many of us we began our 3D art careers working with her in Daz Studio and Poser! Patsy for V4 is a real world looking girl next door type. She includes a number of additional textures also.
Includes:
Patsy for V4 (.DS and .PZ2) Patsy Character Body INJ/REM
Full INJ/REM
Head and Eye INJ/REM
Patsy MAT
Teeth Shine
7 Eye Color Options and 8 Color Lip Options
Make Up 9 Color Options
12 Texture Options for Dress and Boots
38 Texture Maps
DAZ Studio Material Presets (.DS)
Poser Custom Material Presets (.PZ2)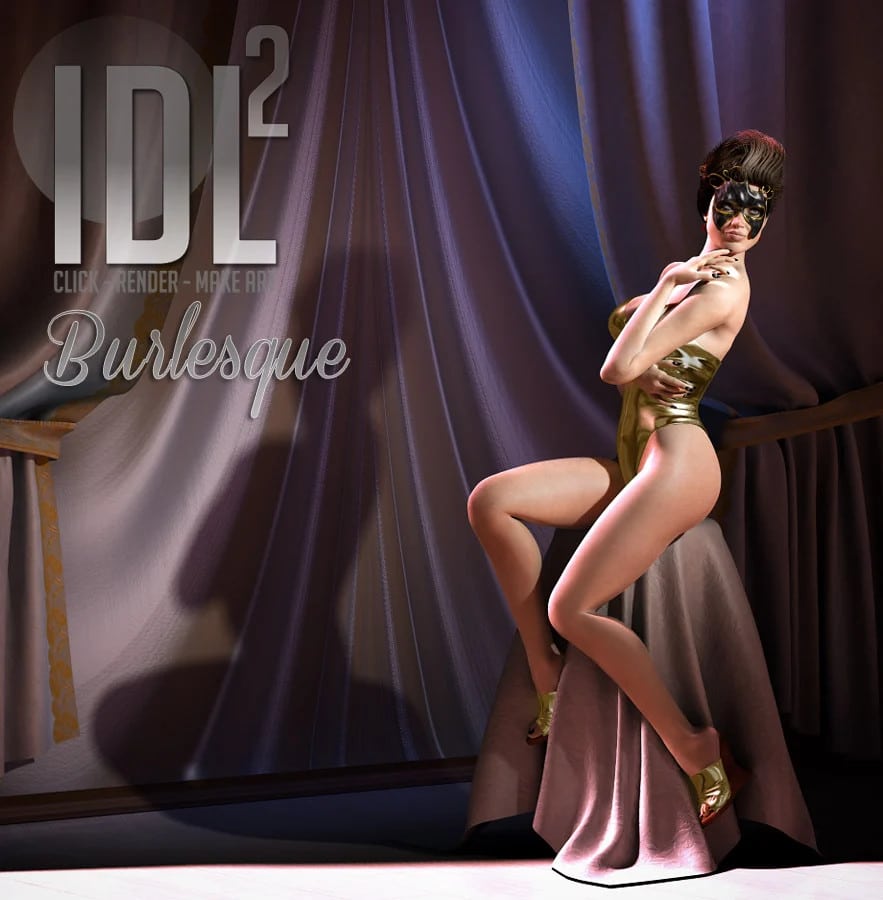 IDL BURLESQUE
Do you have the need for some Burlesque lighting! Here are 5 lighting scenes to create beautiful luxury pinup scenes. Currently available completely free! These were originally designed for Poser 9 and can be loaded directly from the Scene Library. They are really easy to use and look fantastic!
Includes:
IDL BURLESQUE: (.PZ3)
5 Scene Options
Fairytale Unicorn Baby Chapter 2 for DAZ Studio
Make The Unicorn Baby model look brand new with a set of attractive textures. These will make your mythical and fairytale renders look fantastic. Get the while they are free at Daz 3D.
Includes:
Fairytale Unicorn Baby Chapter 2 for DAZ Studio: (.DUF)
14 Unicorn Material Options
17 Hooves/Horn Material Options
7 Eyes Material Options
14 Hair Material Options
14 Skin Material Options
Textures Include: 19 Texture, Bump, Specular, Reflection and Transparency Maps (991 x 1000 to 4000 x 4000)
DAZ Studio Material Presets (.DUF)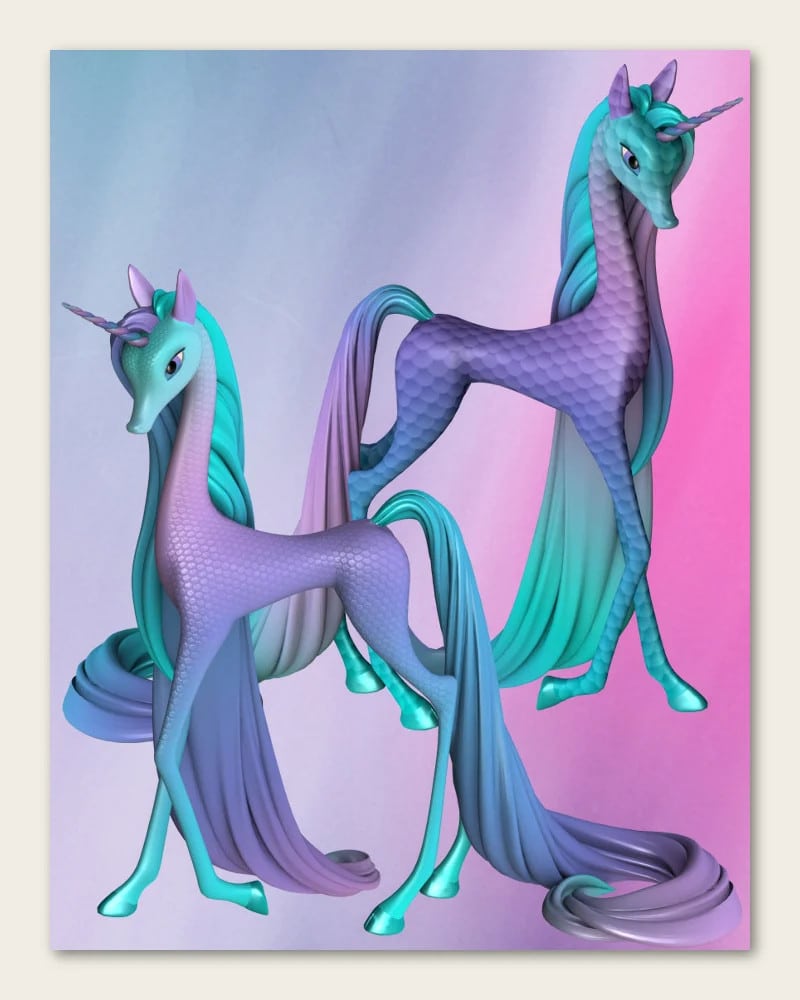 Fairytale Regal Mane and Tail for the Unicorn for Poser
Available at Daz 3D. Interested in creating fairytale artwork, or need more choice for your unicorn character? Get this free Mane and Tail for The Unicorn for Poser. Also includes a range of beautiful textures to make your renders stand out! If you like this don't forget about the Fairytale Unicorn Baby that Daz are also giving away this month!
Includes:
Fairytale Regal Mane and Tail Prop for the Unicorn for Poser: (.PZ2)
12 Textures including Bump, Specular, Reflection and Transparency Maps
Poser Custom Material Presets (.PZ2)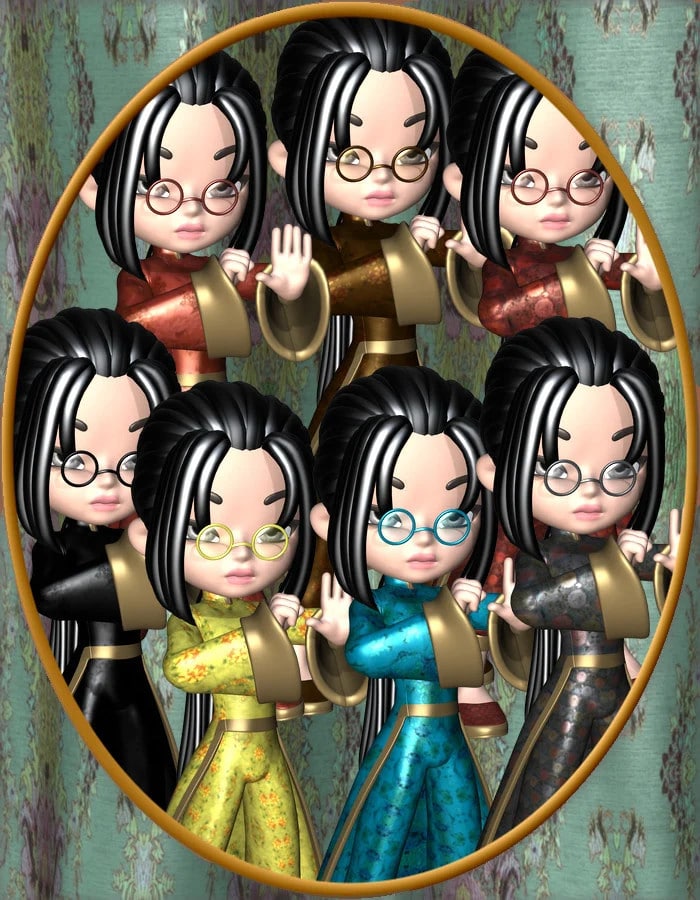 Shaders Revisited – China Series 1(HSS)
Need some silky chinese fabric shaders? Look no further with this free content from Daz3D. There are a whopping 136 varieties based on four base patterns!
Includes:
136 colours of each of the 4 patterns
Utility files to change the transparency, glossiness and bump
Instructions on how to use shaders in DAZ Studio