Have you ever seen an incredible 3D render, everything super detailed and realistic, but the textures seemed to be "off" somehow? It's most likely they just didn't use the right fabric shader! Everything from pillowcases to the clothes your characters wear, can leave an impact on your audience. A 3D artist must find the right resources, to create a believable world that observers can lose themselves in!
Unfortunately, texturing daz fabrics can be a difficult and tedious task. You have to take into account the thread count, type of fabric, weave pattern, various properties of fibers that are used in making different fabrics – all this just for one piece of geometry! Fortunately, there are many superb Iray fabric shaders available, and here I'm going to showcase a few of my favorites!
1. Japanese Silks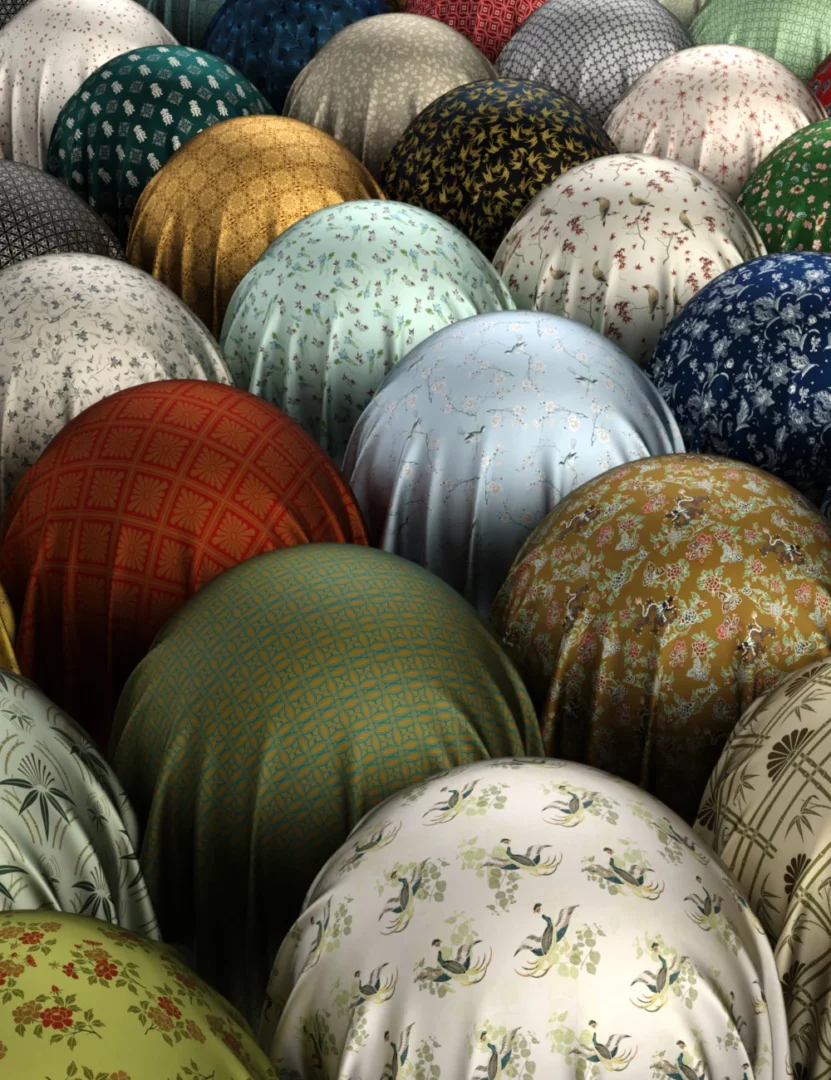 This shader pack is very appealing to the eye, and features detailed patterning. The fabric shaders are modelled after traditional Japanese patterns but also include "modern" styles which you can see in the preview image.
This shader set offers 35 Iray shaders, featuring an array of oriental prints! Each pattern is unique. They would be perfect for a Japanese Kimono , various traditional clothes, or even for wall paper or bed sheets. The shaders are detailed enough to easily fool someone into thinking they are looking at a photograph!
Also included are 35 complementary solid shader textures for those who want more control. These would be perfect to use alongside patterned ones if you're looking for an authentic oriental feel in your scenes.
Using shaders like these can save you time when creating something traditional yet unique. We would love to see the beautiful things you create using these fabrics!
2. Summer Floral Fabric Iray Shaders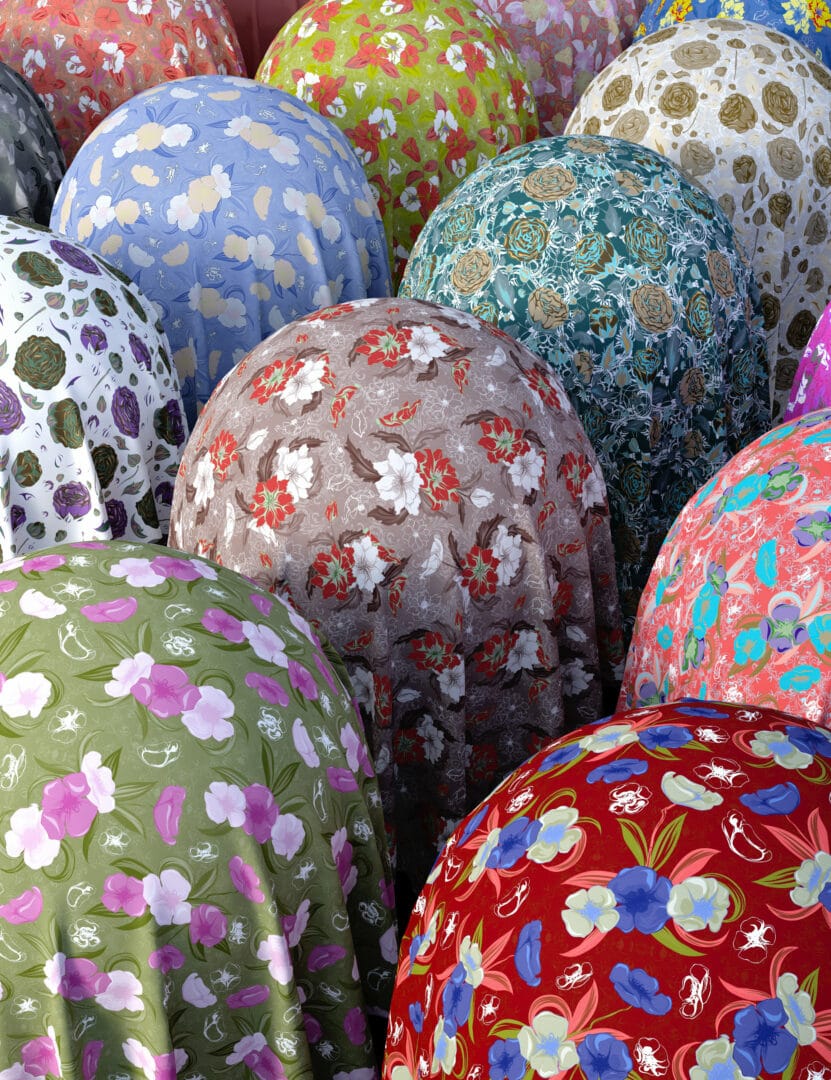 This set is made for the summer season, featuring beautiful 4K floral prints! Each pattern is unique, but also complements one another. You'll definitely find your inner calm with these textures!
There are 30 patterned shaders total, and each one is versatile. While you could use them to create tablecloths and other household objects, they would also be wonderful for clothing and bed sheets!
These patterns and colors will provide a realistic touch to your scenes. If you've been looking for something romantic or sweet, this is definitely the set for you!
There are also 30 solid textures included, so there's no need to worry about mismatching colors. These would be perfect for springtime themed scenes.
3. Tribal Silk Fabric Iray Shaders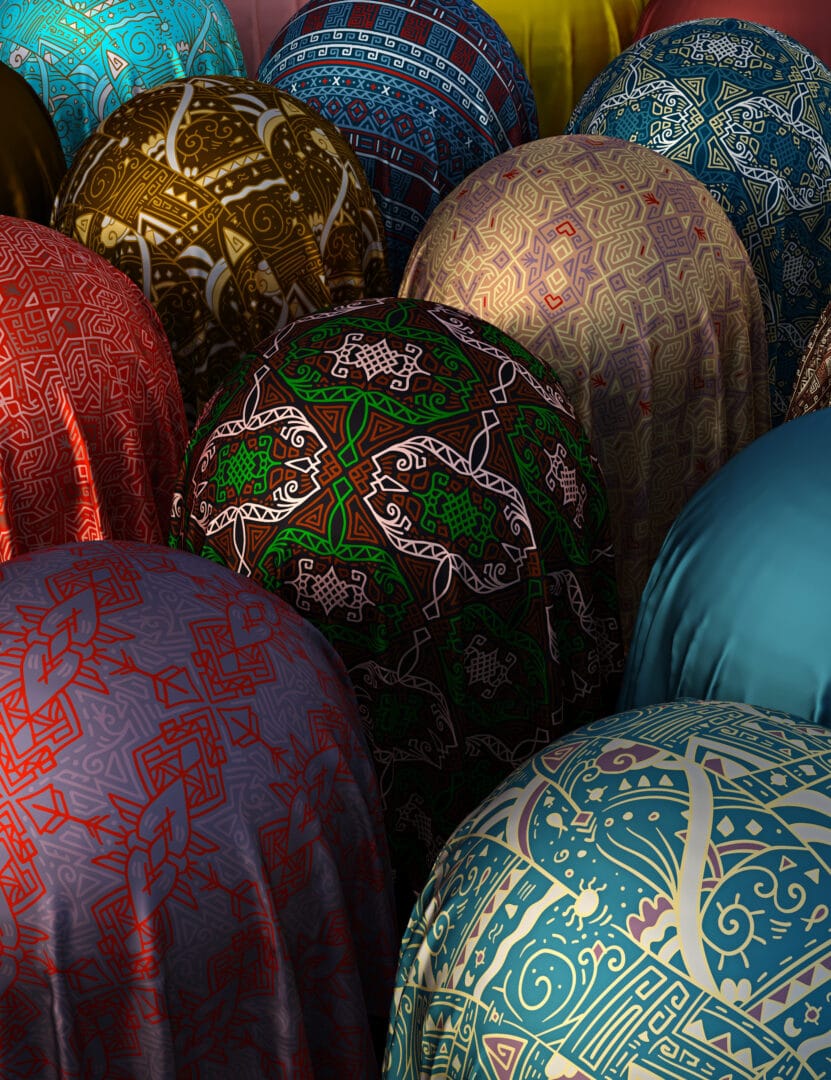 Embroidered fabrics are incredibly detailed and striking. Iray shaders let you recreate this look with ease. These fabrics are made with the tribal theme in mind, and would be perfect for beautiful dresses or warrior costumes!
There are 30 patterned shaders and 30 solid ones. They feature completely unique eye catching designs. You can also use them in any modern scene to give your character a contemporary tribal look.
These complex shaders retain their detail even up close, so you can use them with the greatest of ease. Use these daz fabrics to create something unique and beautiful!
4. Noir Monochrome Iray Shader Bundle Available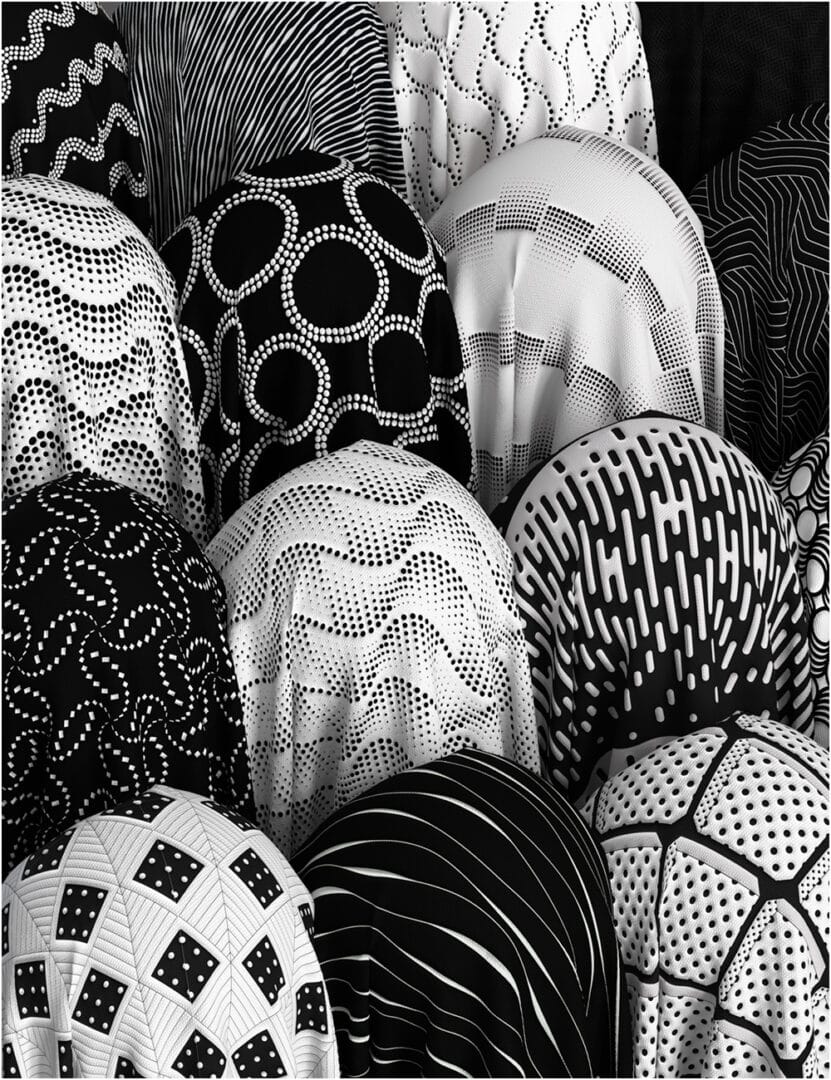 Film Noir, was a genre of crime dramas characterized by stark lighting, as well as dark tones. The Noir Monochrome Iray Shader set is designed to bring this timeless look to your daz fabrics!
This bundle include black and white patterned shaders. They can all can be used to create something dark yet classic, so you'll have many possibilities at your fingertips. The patterns themselves are modern yet timeless, and would be perfect for a high end fashion piece.
This product includes 3 merchant resource bundles for added value.
5. Patchwork Quilt Iray Shaders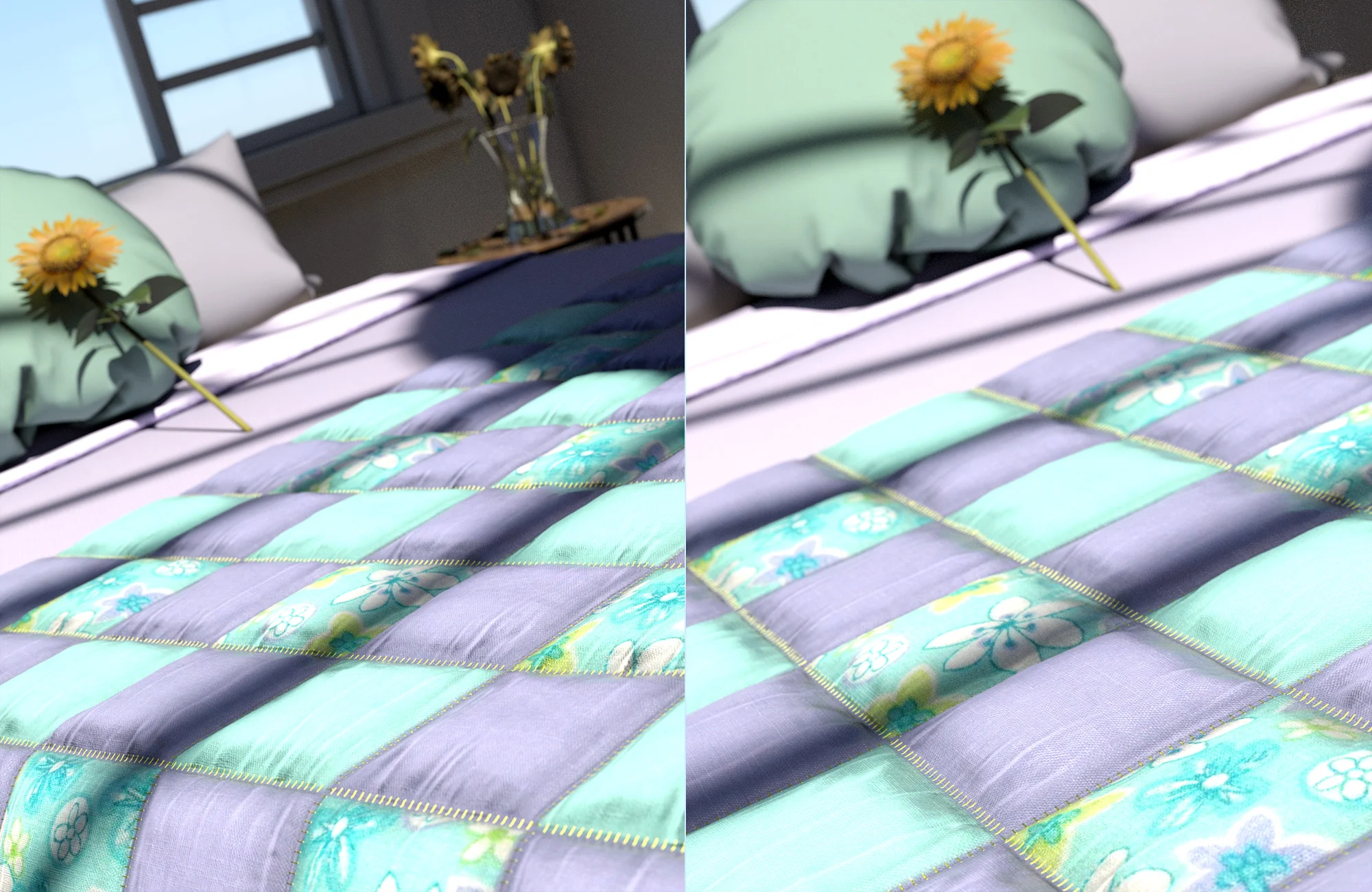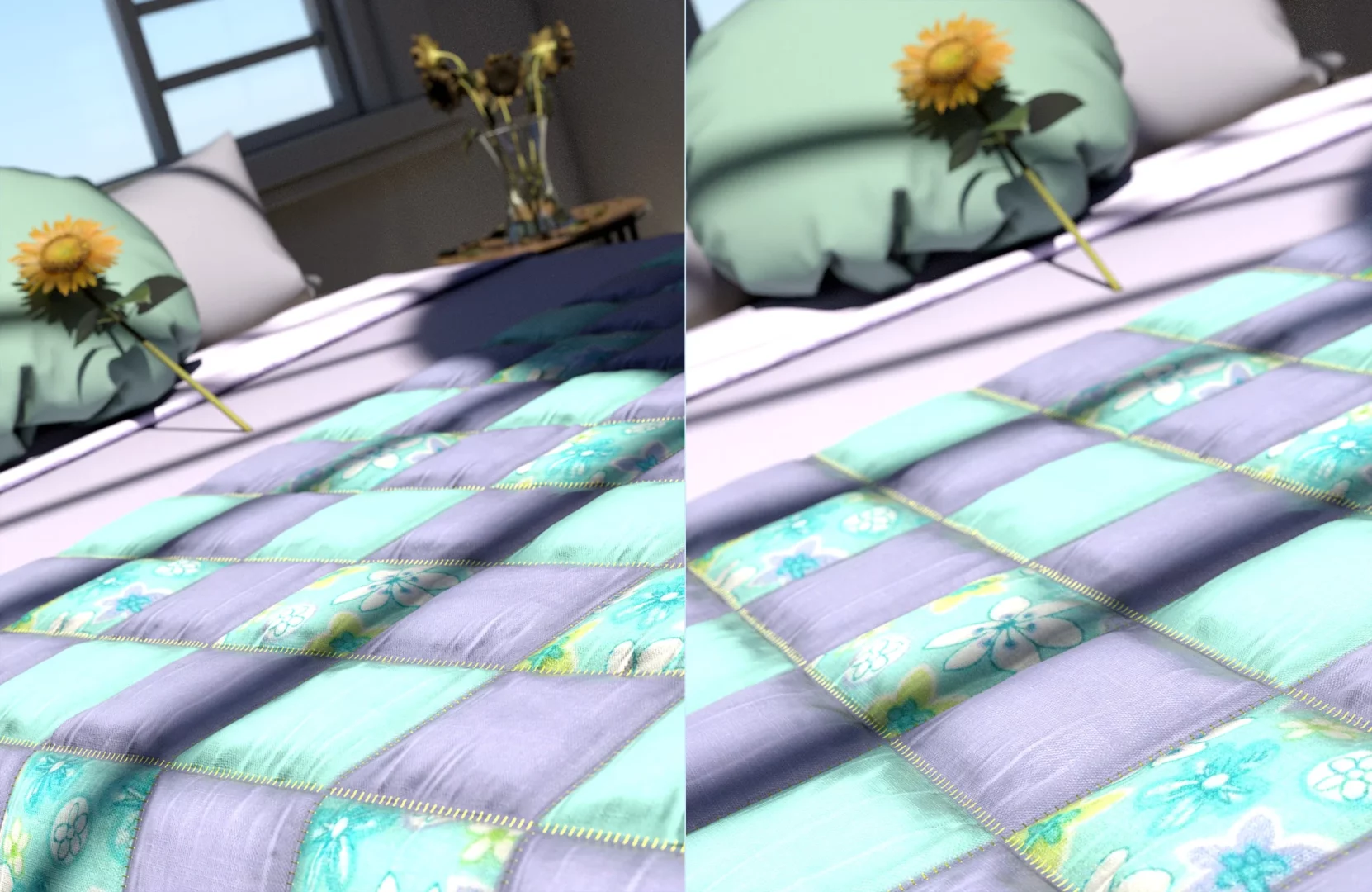 This shader bundle is made to recreate the look of an old-fashioned patchwork quilt. The variety of textures included are both elegant and rustic! It's always great to have a traditional geometric pattern in your scenes. These could easily be used for bedding, clothing or even upholstery!
There are 70 shaders in this set. You can use them to recreate a modern or traditional patchwork quilt. You can even alter the stitching and quilt folds to add even more depth and give the impression that they're made from handmade cloth.
These shaders can easily fool anyone into thinking they are looking at a photograph. So have fun and share your creations with us!
6. Vintage Tartan Fabric Iray Shaders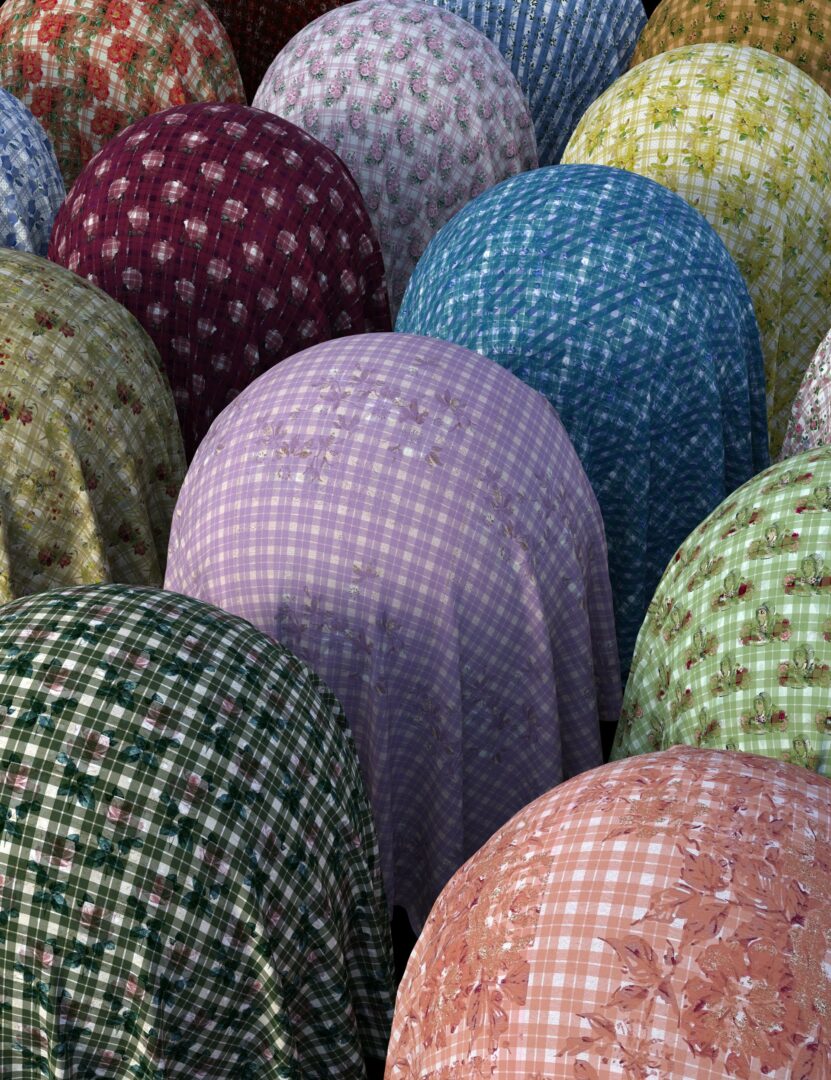 This set of versatile 4K shaders will help you to easily create a vintage tartan look. Would be perfect for creating authentically patterned clothing or bedding!
There are many patterns, which gives you plenty of options. There are 30 patterned shaders and solid colors included in this bundle. There's no need to worry about matching the colors either, as they're all versatile and can be used with any color scheme.
There are also 15 Tiling presets which will allow you to create your own products should you wish to do so.
7. More Knits Iray Shaders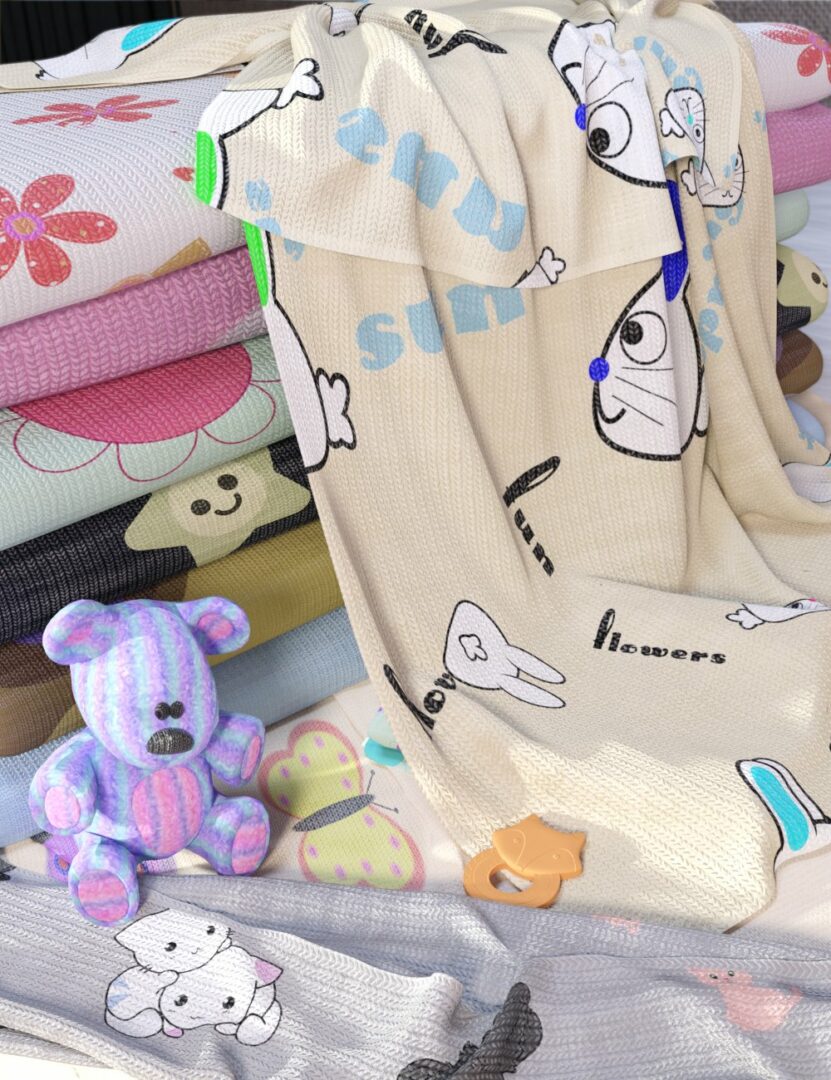 Would you like to put your daz studio characters in a home made sweater from granny? Or maybe you'd like to give your character a cozy scarf for the winter? With this shader pack, you can make realistic clothing quickly and easily.
Now you can with this shader pack. There are 40 knitting shaders included in this pack, and each and every one of them is unique. These patterns and colors will provide a realistic touch to your scenes. If you've been looking for something homemade to wear, this is definitely the set for you!
Use these easy to use patterns for blankets, soft toys, sweaters, scarves, hats and more!
There are also 2 base knits included as well as a tiling utility shader.
8. Glitzy Fabric Iray Shaders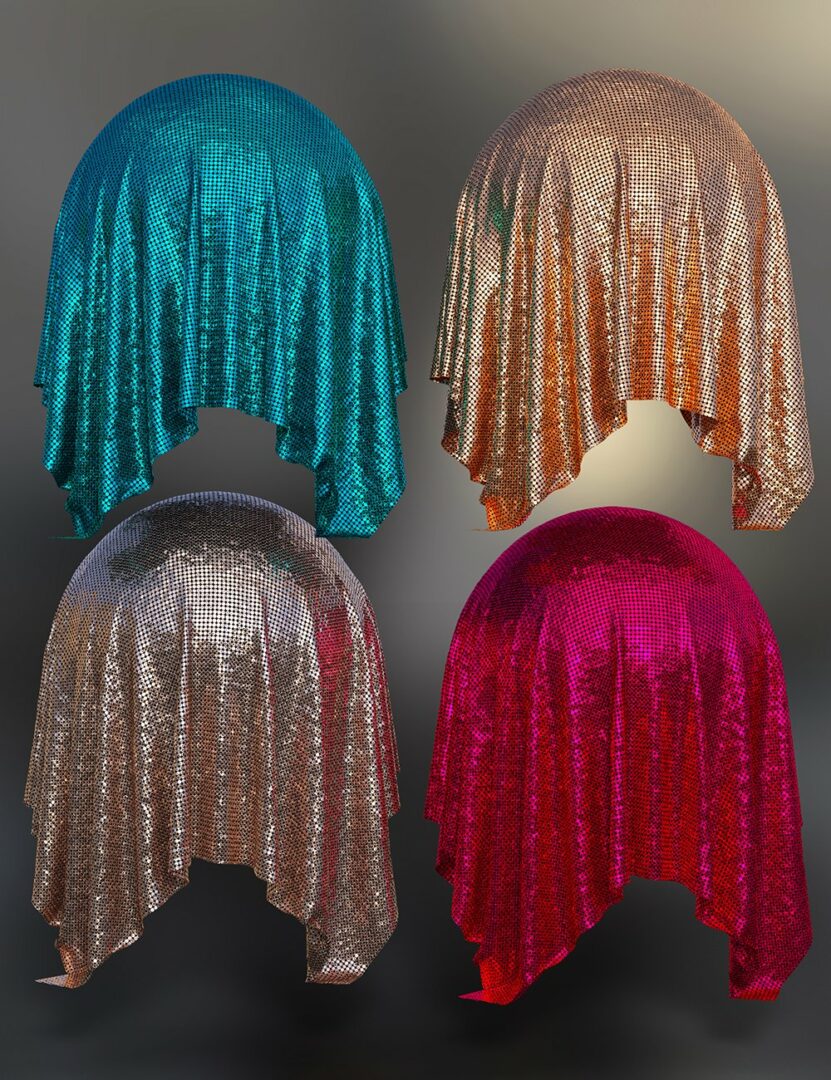 Going out on the town? Need something glamourous to wear? With this shader you can create stunning shiny fabrics! These shaders are made from 4K textures and will add glitz to your scene.
There are 60 Iray shaders including solid and multicolor fabrics. You can use them to create stunning sparkling clothing or any other product you wish! They'll be sure to make an impression with their photorealistic quality.
Also includes 15 tiling presets so you can truly customise the end result!
Daz Fabrics – Conclusion
Hope this article helped you discover some more shaders to get your Daz3D project off the ground! Feel free to leave any suggestions for future shader packs in the comments below.
Thanks for reading, see you soon!