Are you looking for that perfect horse 3d model for your next project? Well we've done all the work for you, finding only the very best 3D horse models available. All of these horses have been tested in Daz Studio and found to be high quality, easy to use, and create photorealistic renders! You'll find everything from saddles to fantasy unicorns here. Enjoy!
1. DAZ Horse 2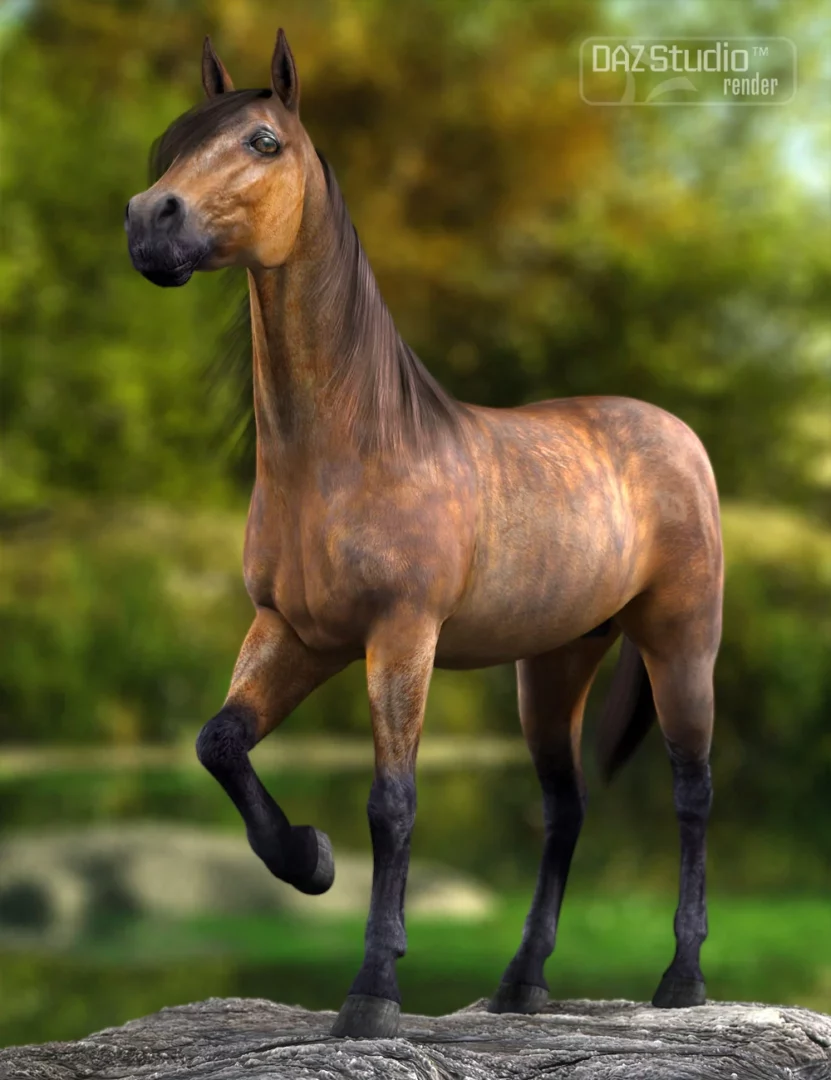 The DAZ Horse 2 is arguable the best and most popular horse 3d model available. It's loaded with features and can be used to create realistic or fantasy scenes and animations! As you can see above, the DAZ Horse 2 can be used to create stunning renders! The horse comes with 3 texture maps and 16 partial body morphs, plus 25 different head morphs. This makes the horse highly customizable!
The DAZ Horse 2 is compatible with both Poser and Daz Studio making the purchase an instant value since you get the horse for both programs!
Daz Studio Horse 2 is a complete upgrade from the original Daz Studio Horse. The mesh has been totally redone, and hand-painted weight maps were added to improve bending and posing. We can't wait to see what kind of art you create with this majestic animal, please share a link with us in the comments!
2. DA Foal and Poses for Daz Horse 2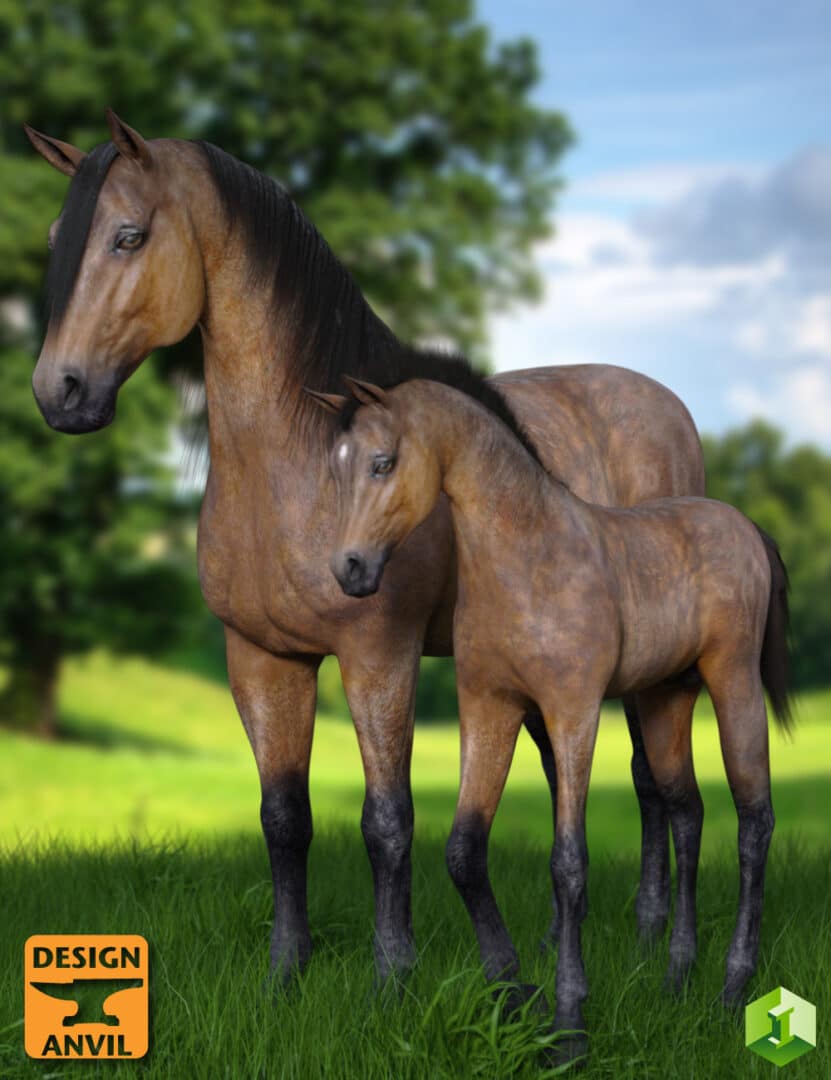 You've heard of the DAZ Horse 2 and its amazing features. Now get ready for the younger model! You can use this set to create stunning renders of your foal galloping across the plains with its parents! In this package you'll find materials, morphs, and 10 new poses for the DA Foal. There are also material presets for Iray and 3Delight. All of the DAZ Horse 2 content is also compatible with DA Foal making it a versatile additon to your library.
3. DA Horse 2 Iray Material Presets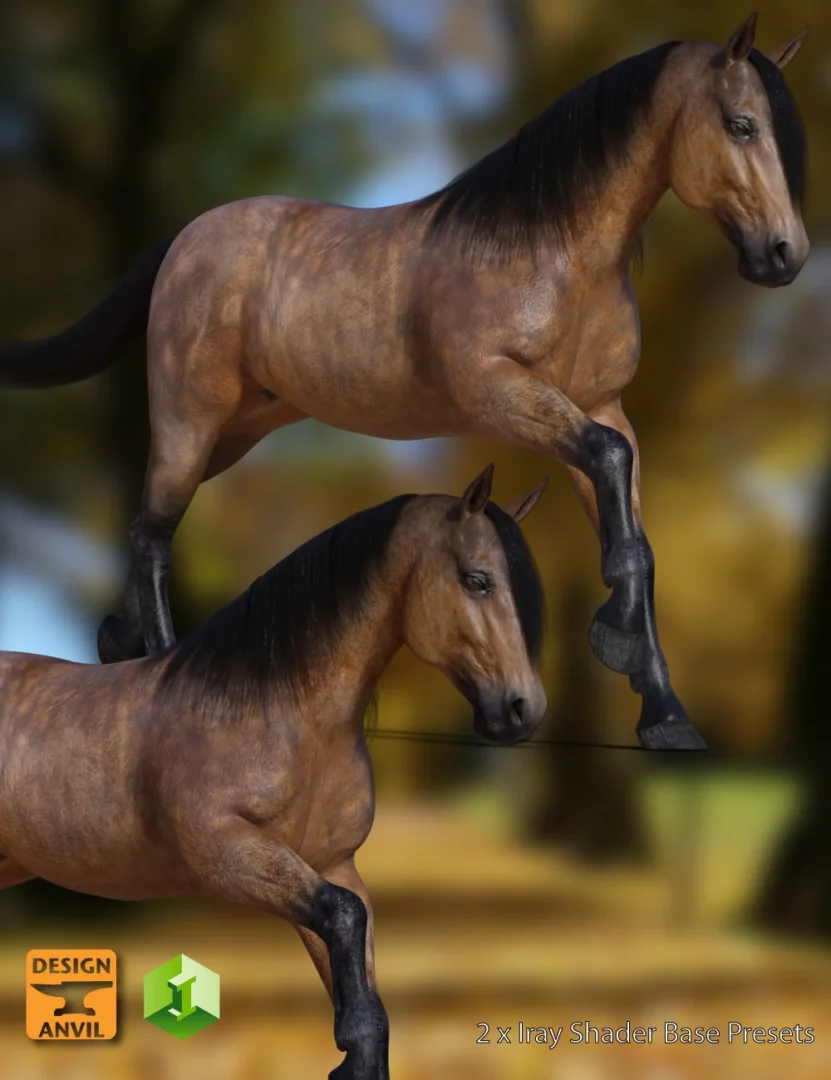 If you use DAZ Studio you probably know Iray, the latest rendering engine for Daz Studio. Well this product will allow you to convert materials for Daz Horse 2 to Iray in one click. This allows you to create stunning imagery in no time! The DA Horse 2 Iray Material Presets include a bunch of different material presets and more to get the exact look you need.
4. English Saddle for DAZ Horse 2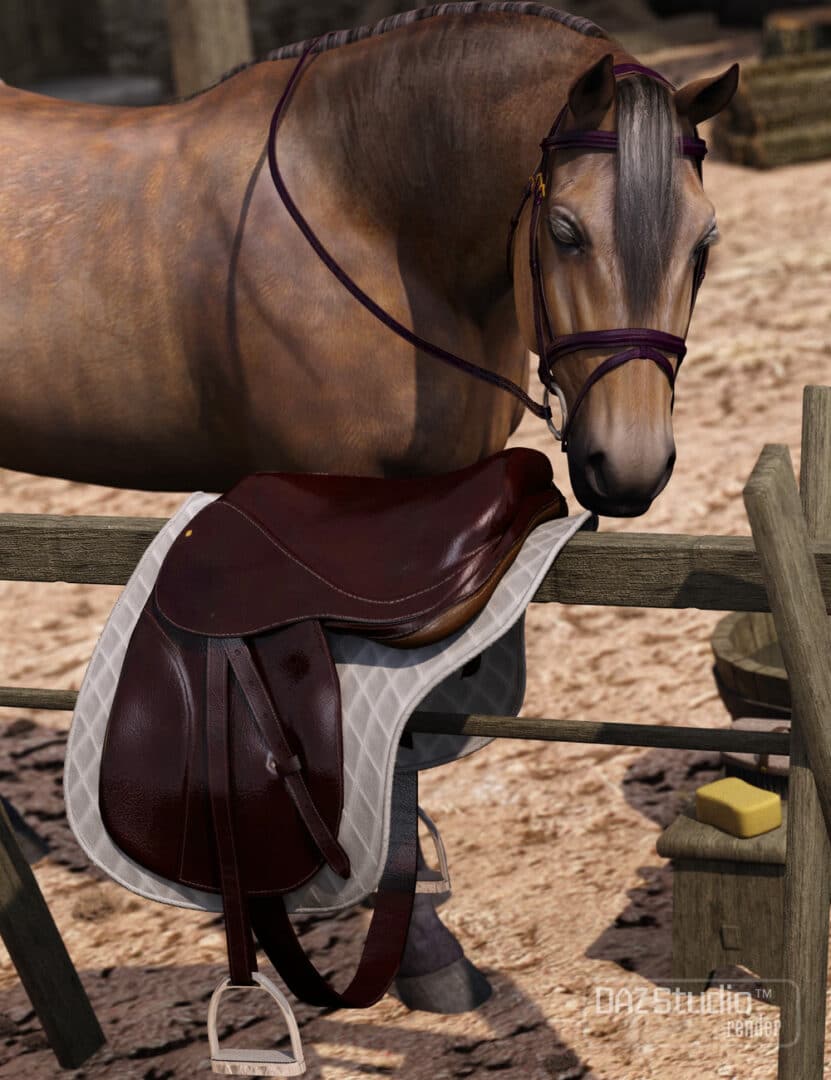 Its about time your daz characters got to ride your new horse!
You'll find the best English Saddle and Bridle for your horse 3d models in this package. You get three color variations of both the bridal and saddle, so you can create variety in your scenes! This package also includes the materials, leather reins, and bit for both items. The beautiful English Saddle has multiple metal buckles because you really can't have too many Metal Buckles!
The DSON Importer for Poser makes it easy to import this item into Poser so whether your using daz or poser you are covered!
5. Countryside Horseback Riding Poses for Genesis 8 Female and DAZ Horse 2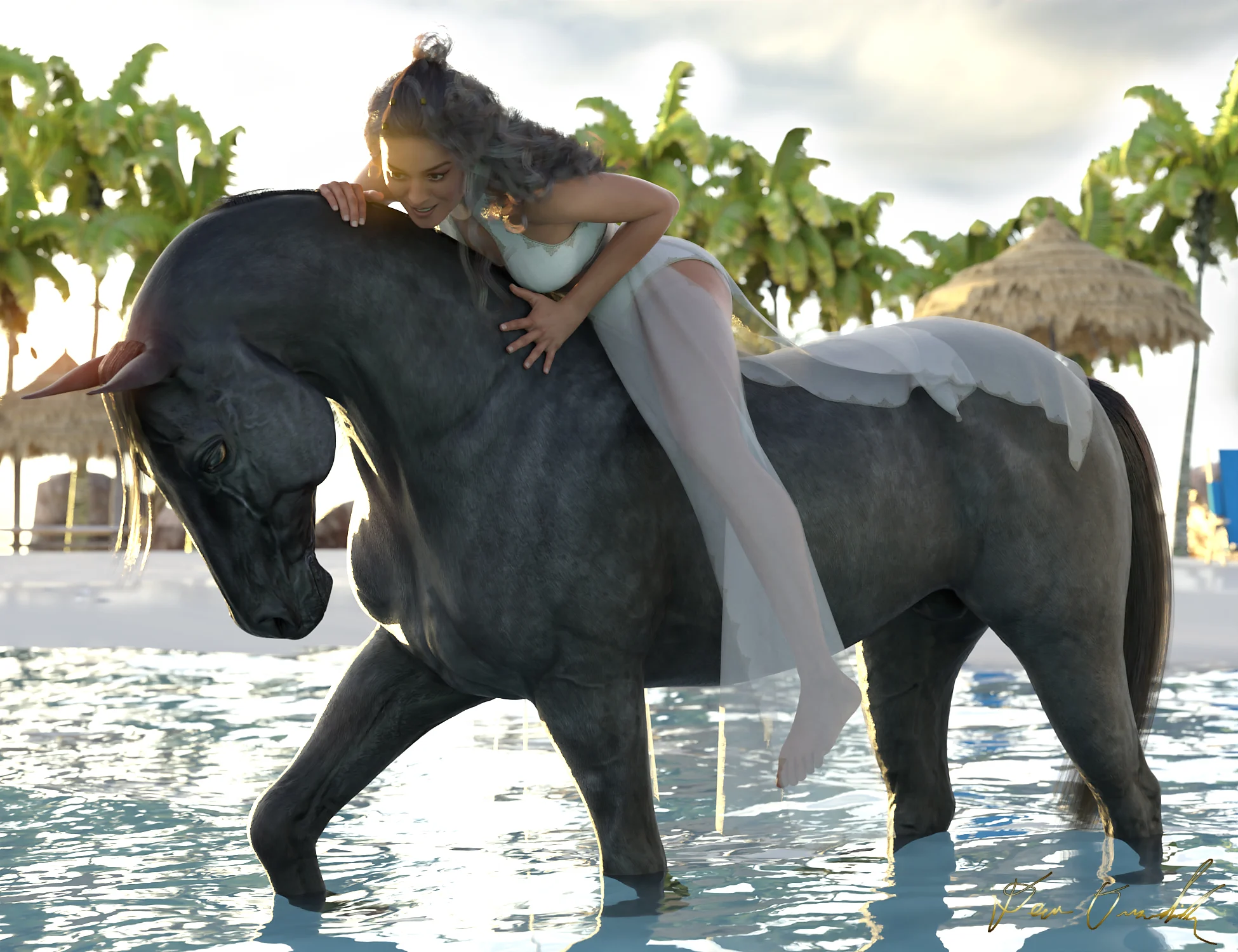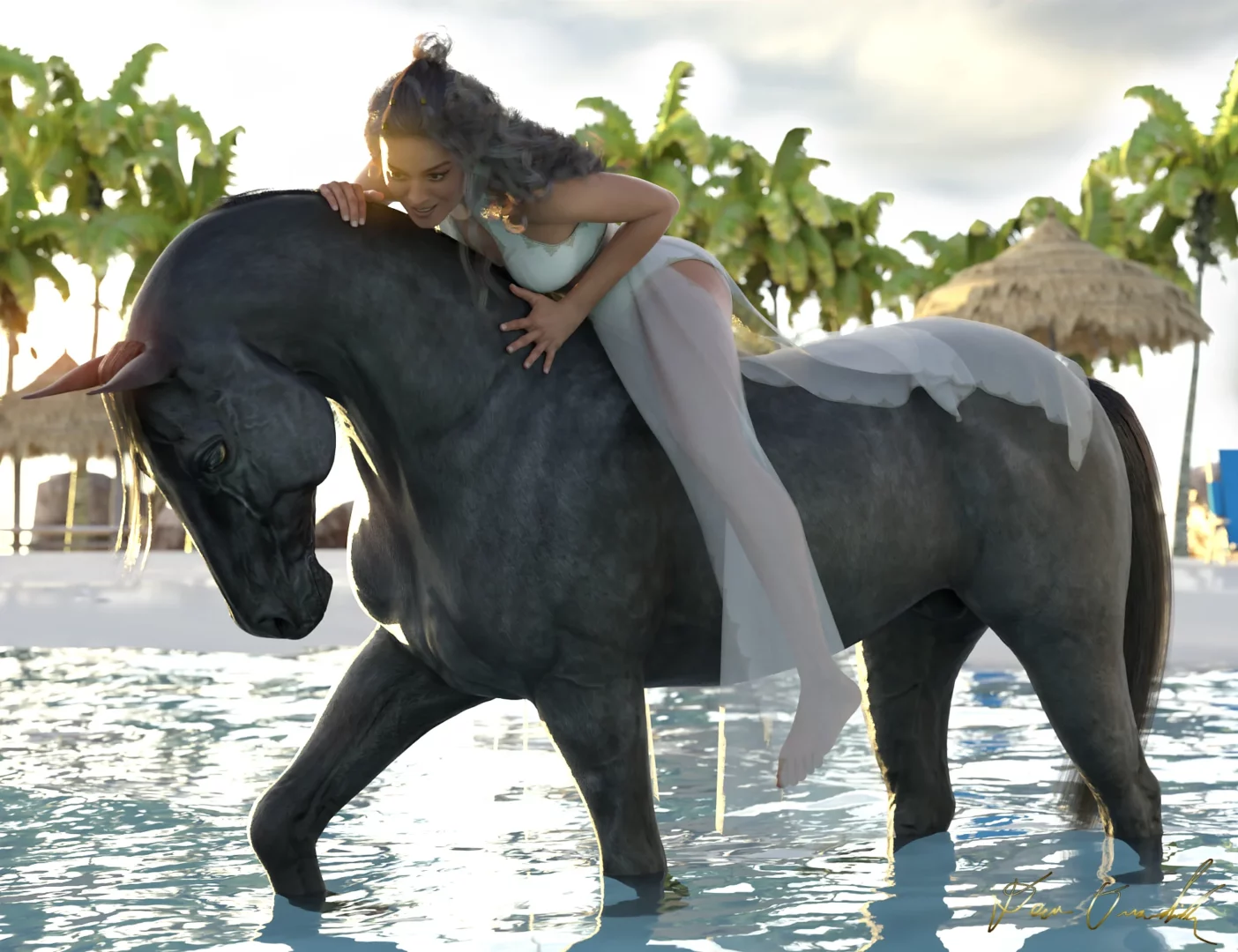 You've never had so many options when it comes to getting your favorite horse into your favorite scene! We know what you're thinking, "All the poses in one package? There's no way that could be true!" Well its not just true, its amazing how many different ways there are to show just how much fun horses can be. These poses were made for both Genesis 8 Female and the DAZ Horse 2. You get 100% custom tailored poses that will look great in any scene or animation!
What more could you want? Its everything you need to get on your horse and ride into the sunset!
There you have it! The ultimate horse 3d model for Daz Studio. From saddles to poses you can get all of your equestrian needs right here, and get started creating photorealistic renders in no time flat. But wait.. theres still more!
6. Horse and Rider Poses and Dress for Genesis 8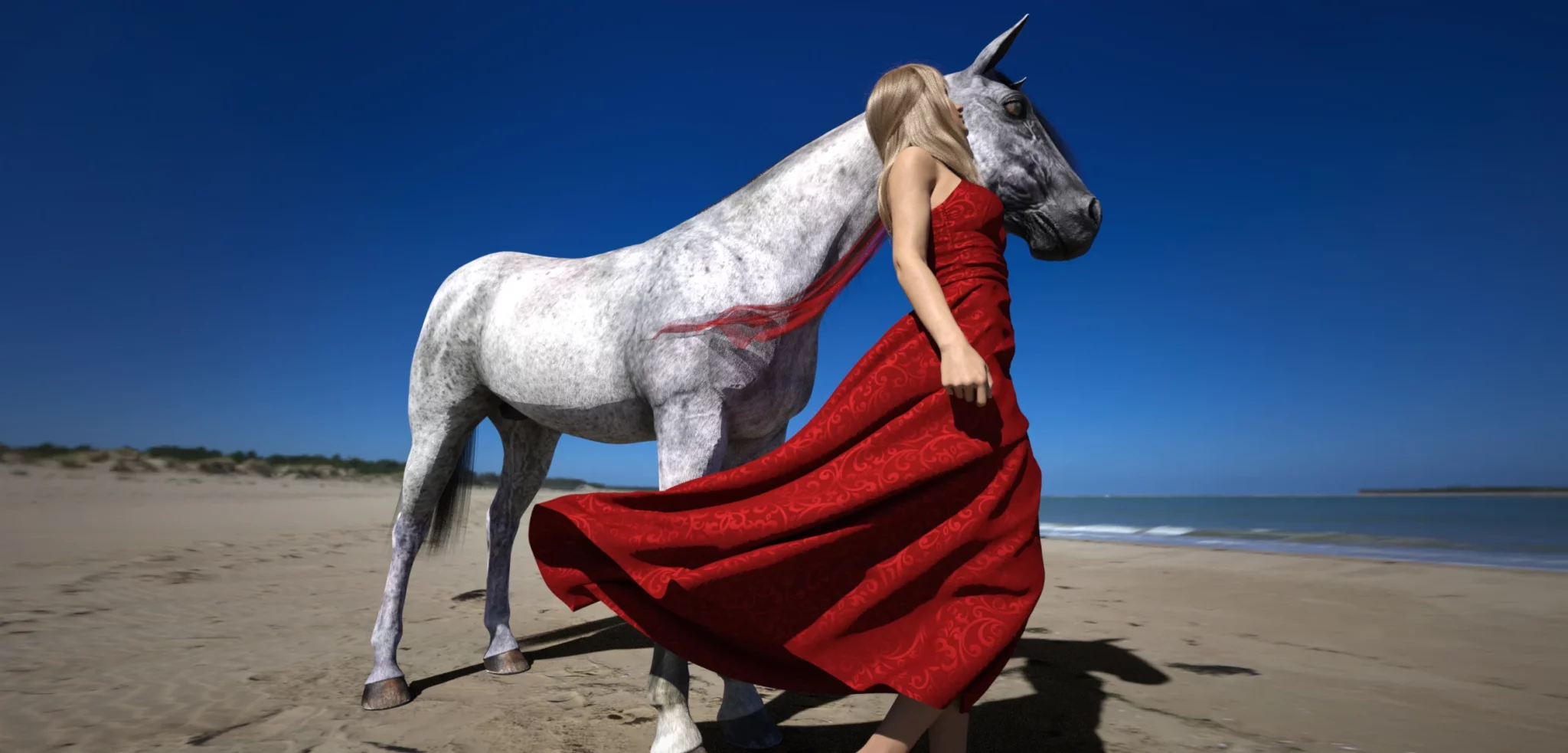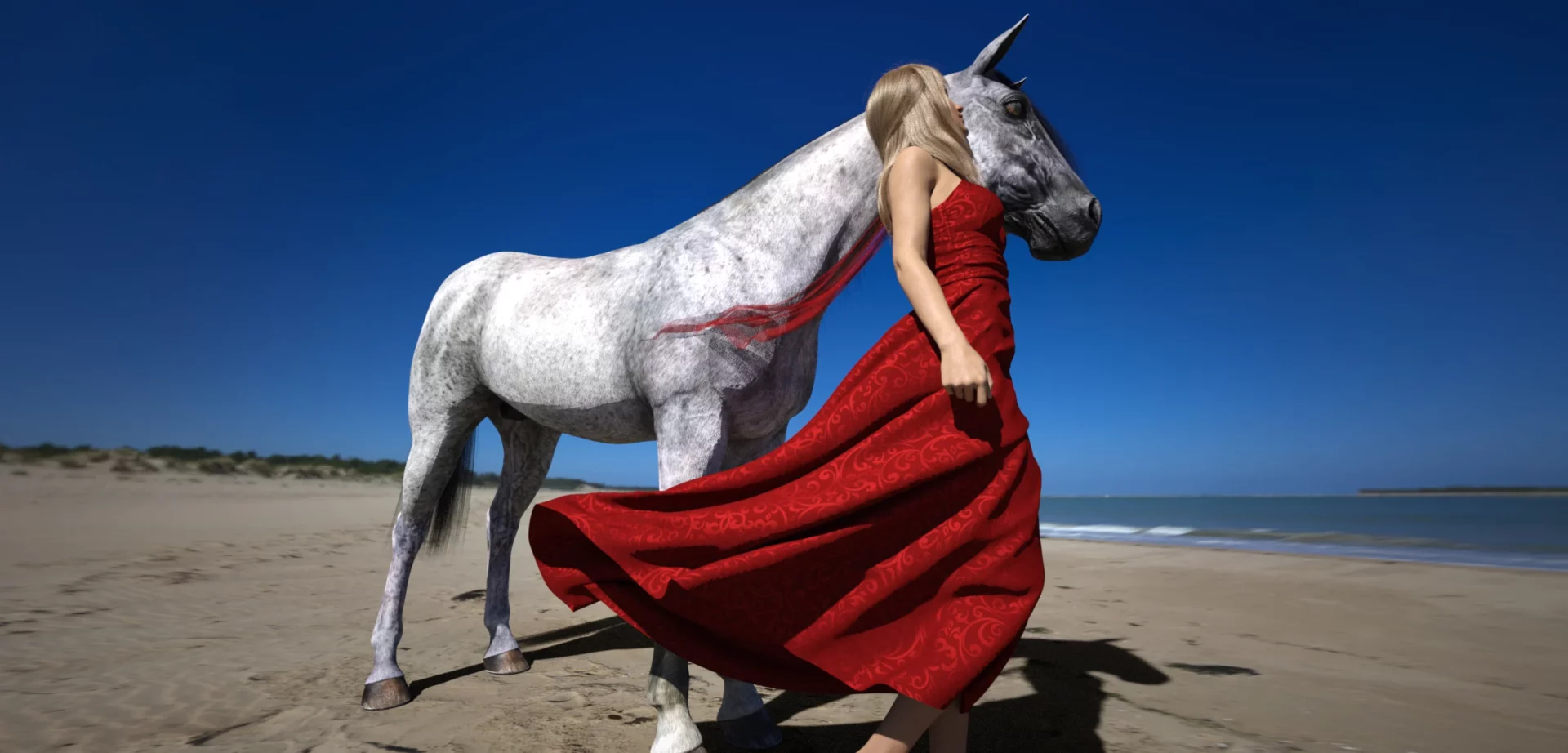 So you've got a great horse 3d model, but now what? Get some riders and rodeo scenes going! With this package you'll get 23 poses for your Genesis 8 Female(s) plus a full dress to keep them looking classy while they take it easy. Also includes poses for Genesis 8 Male as well as Victoria 8 and Michael 8.
But the absolute best thing I love about this pack is. … you also 5 poses for a chimpanzee and horse! I never would have thought about making poses for a chimpanzee on a horse, but this is pure genius!
What more could a girl ask for? A chimpanzee on a horse, all the basics covered for riders and horses, and customizable options to fit everyone's needs.. perfection.
7. DA Unicorn for Daz Horse 2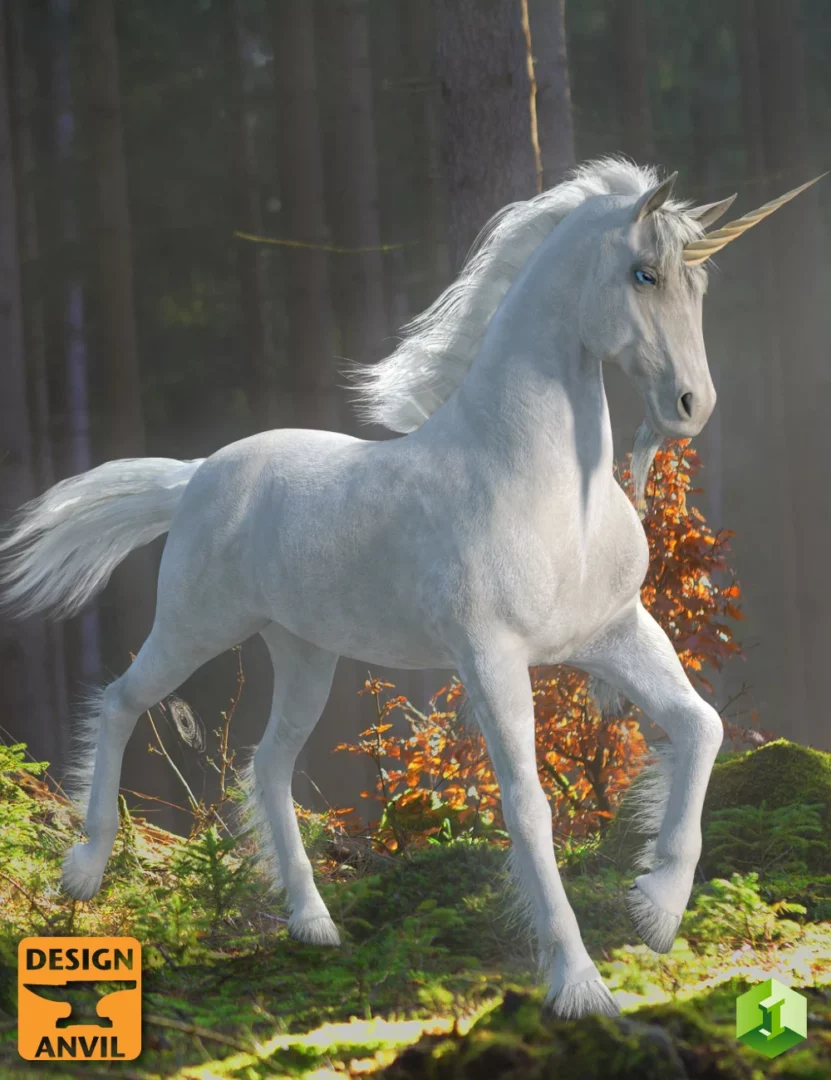 Unicorns are a staple of the fantasy world. They're beautiful, magical, and mysterious. That's why this well crafted a unicorn for DAZ Horse 2 will fit right into your fantasy themed renders. This package contains the DA Unicorn as well as all of the materials and morphs you'll need to get it setup in your scene, plus 3 beautiful poses!
The white Iray fur and mane and tail textures really make this unicorn pop, and it's got everything you need to fill your scenes with the magic of unicorns! The horn itself has different shape morphs to get just the perfect look.
We cant wait to see your fairytale renders with this beauty!
8. DA Water Horse for Daz Horse 2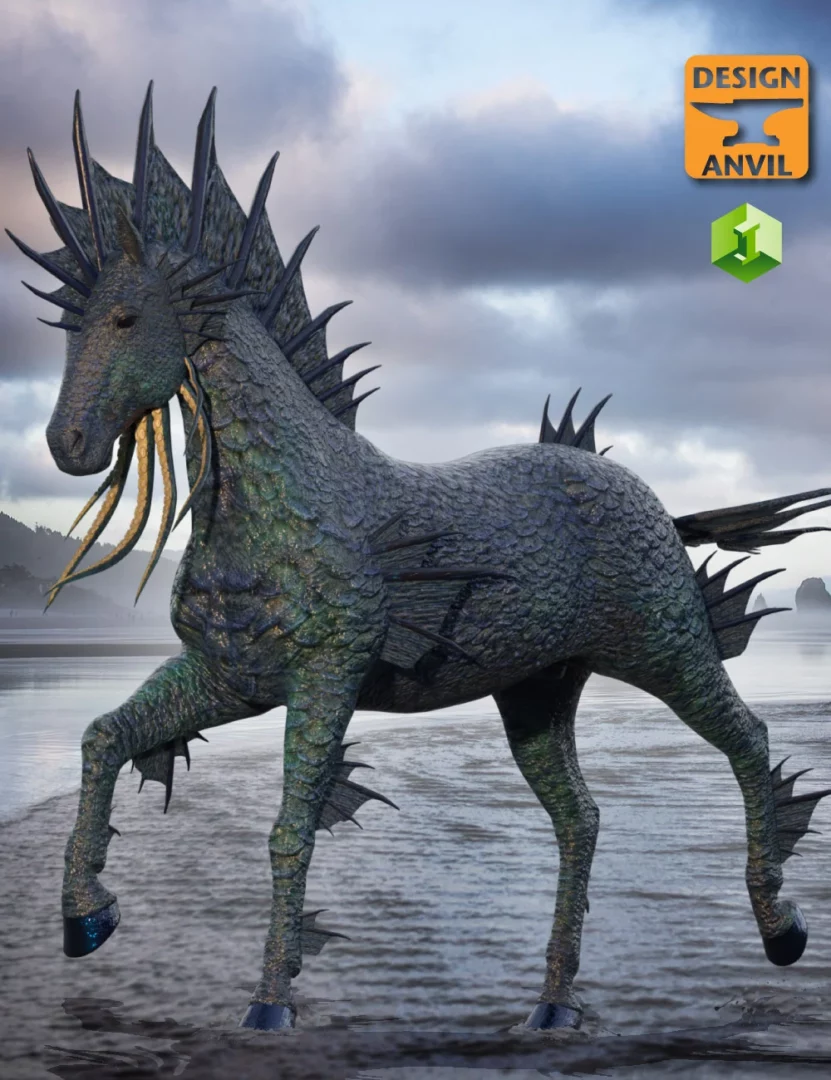 A waterhorse is a mythical creature well known for their strength, intelligence, and many magical abilities! Also known as a kelpie, this 3d model is the perfect addition to your fantasy renders. You can use this horse for evil or good. The possibilities are as endless as the water!
DA Unicorn You get all of the morphs, materials, and presets you need to create your own water horse in this package!
This stunning waterhorse is just what you need to bring magic into your Daz Horse 2 renders. You get everything you need including gorgeous material presets to choose from! We cant wait to see what you do with this beauty!
9. Dark Knight Horse Bundle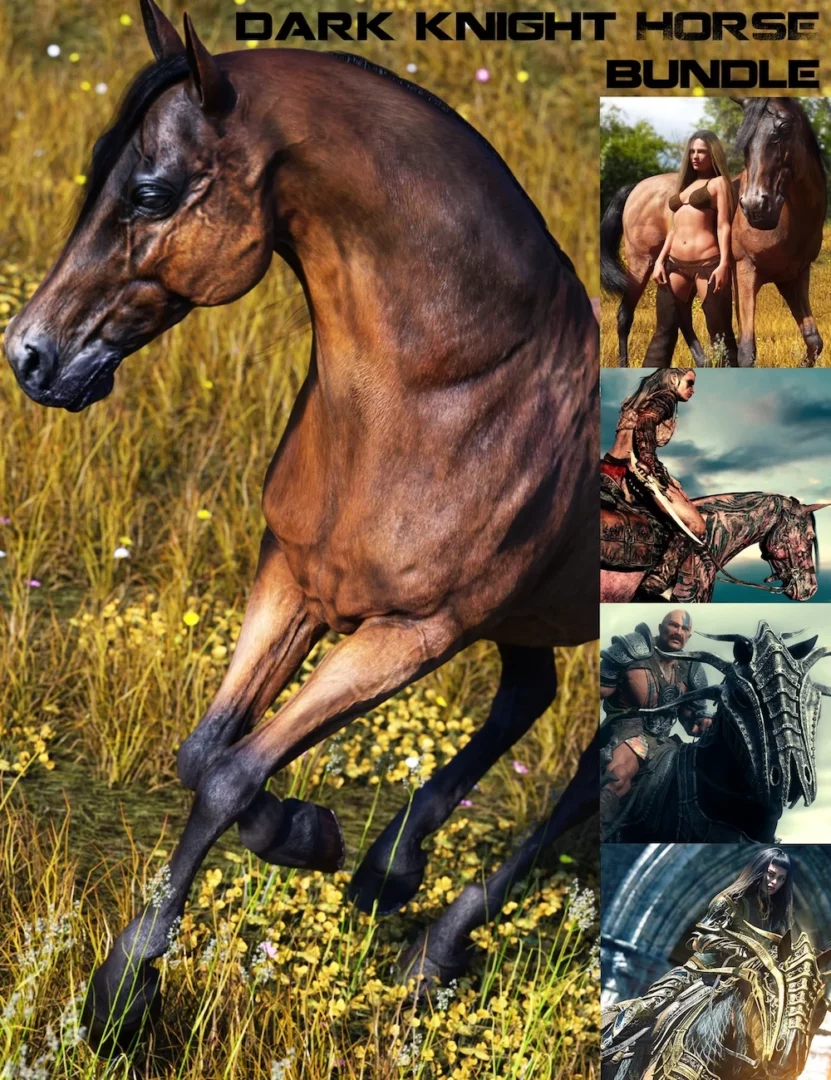 You get the best of both worlds with this amazing dark knight horse 3d model pack!
We love the dark knight armor with its evil metal spikes. You get everything you need to create high quality renders that feature horse and rider in epic battle scenarios.
The best part is this bundle can be used in any genre or render; not just fantasy! You'll find yourself using these horse assets over and over again in all sorts of renders!
If you need a stallion for your Fantasy, Sci-Fi, Steampunk, Modern, Western, Paranormal Scene etc. this is the horse 3d model for you! Get The Dark Knight Horse Bundle Today!
Conclusion
Thank you all again for taking the time to read this article! We hope that it has allowed you to discover some awesome horse 3d models for Daz Studio.
Please let us know if there are any other packages that you would like to see included in future articles, or even how we can improve this one. Just leave your feedback in the comments section below.
Cheers, and happy rendering!